Web Traffic & SEO Analysis For All Four Splinterlands Websites (Including Mobile Site)
---
Splinterlands is the first game I ever got into as an investment. It has grown to point where Splinterlands is my third largest investment (I'm 100% in crypto). Considering that Splinterlands has become the #1 blockchain game in the market while also being a grassroots project with no VC backing unlike games such as Gods Unchained which raised $15 million in Series A funding. Splinterlands is also one of those projects that has received very little coverage within the cryptosphere. STEEM/HIVE being social media and most of the discussions and promotions happening internally within the platform is the likely culprit.
There are things I would like to know about my investments and when the details are not readily available, I have to resort to making them myself. I don't know if anyone has published similar research. I have not come across them. So here I post statistics for
https://steemmonsters.com
https://splinterlands.com
https://splinterlands.io
https://m.splinterlands.io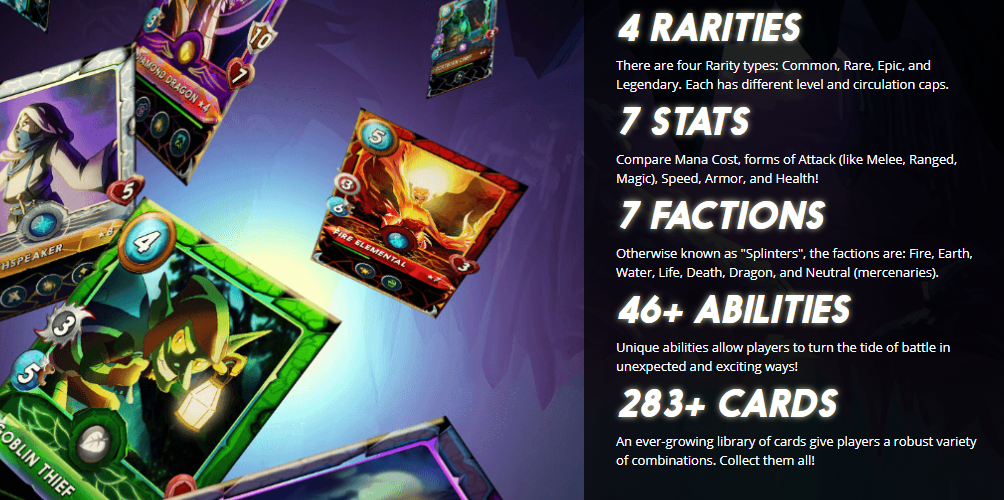 https://steemmonsters.com
This is the oldest version of the website that has been around even before there was a playable game. I suspect this website will eventually go down in popularity as the other websites with the rebranded version of the game being more prominent. One great metric is that due to there begin a game, average time spent on the website is 28 minutes and 26 seconds.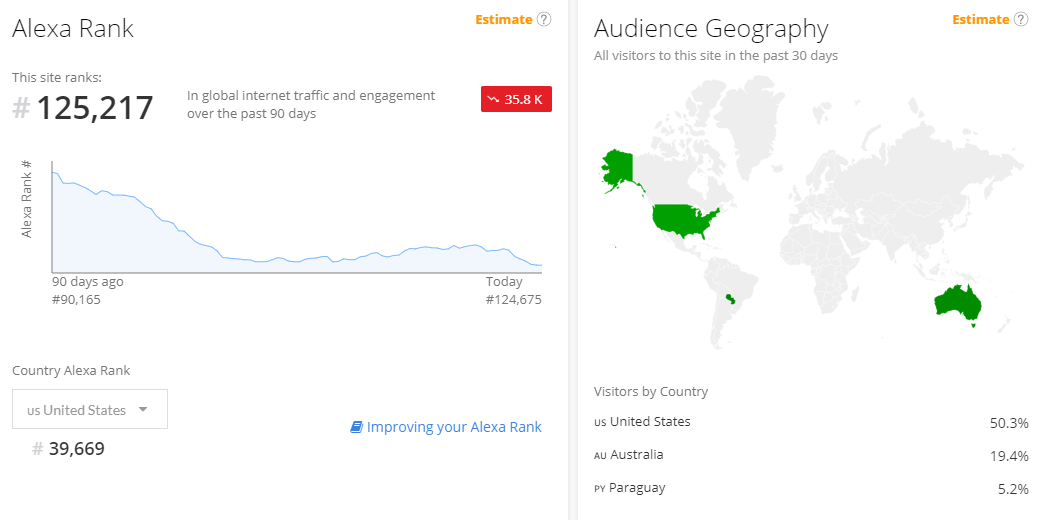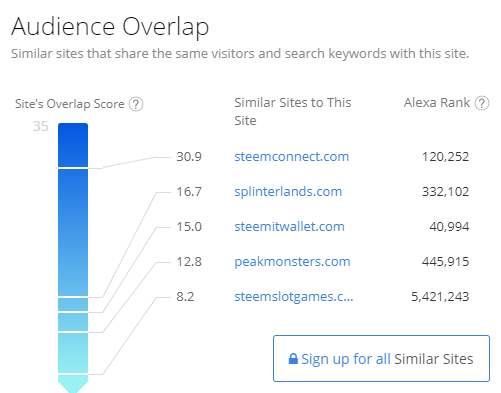 Fun Fact: https://steemmonsters.com is the #896 most popular website of Paraguay
https://splinterlands.com
This website has exploded in popularity during the last 90 days from an almost insignificant #805,716 rank to something not as bad. The growth is likely to continue for some for this version. The average time spent on site is 19 minutes and 24 seconds. Bounce rate is much lower at 25.8% compared to 29.8% of https://steemmonsters.com

https://splinterlands.io and https://m.splinterlands.io
This is the worst performing website for desktop. Most statistics are not even available for the website. The player base is used to the desktop version and that is how they started playing the game in the first place. The mobile build is more of a future proofed version for the game so that it can attract a large audience in the future.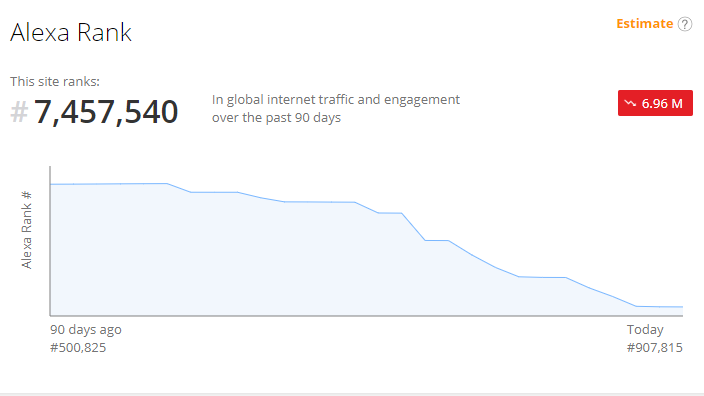 Trying Out SEO Reports
Welcome to the real despair. I honestly believe that Splinterlands is world's #1 blockchain game out of pure game design and supportive community that fund it. We suck except for being a legitimately great game with solid economics set for price appreciation of assets.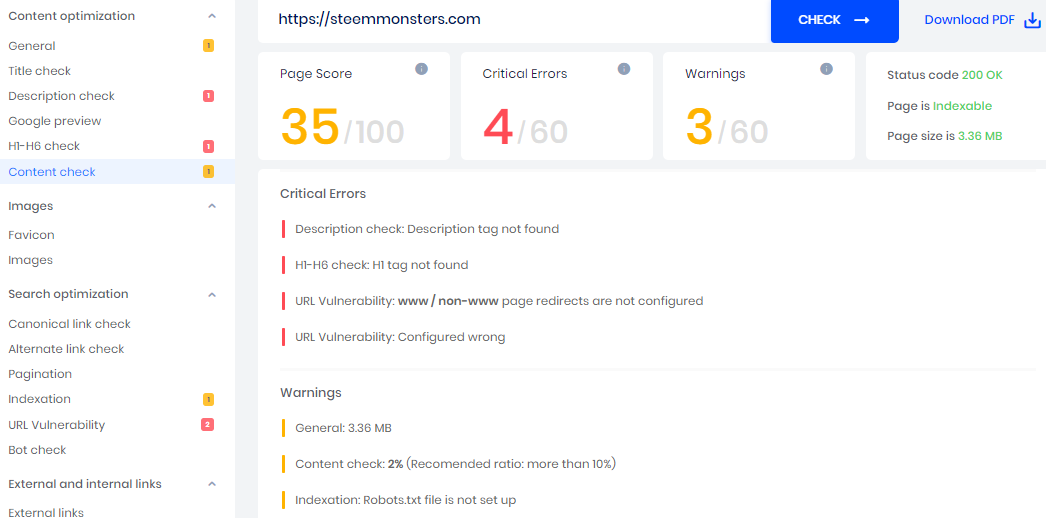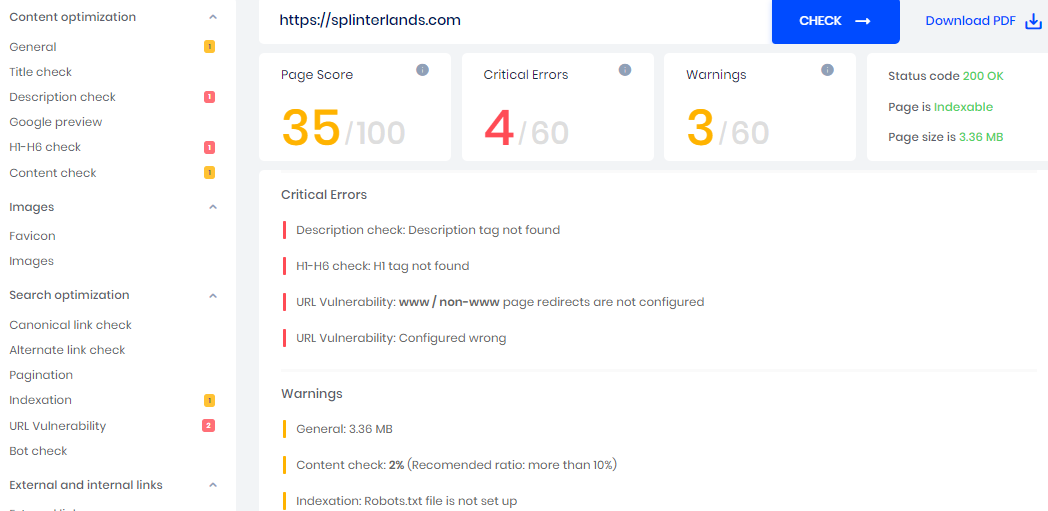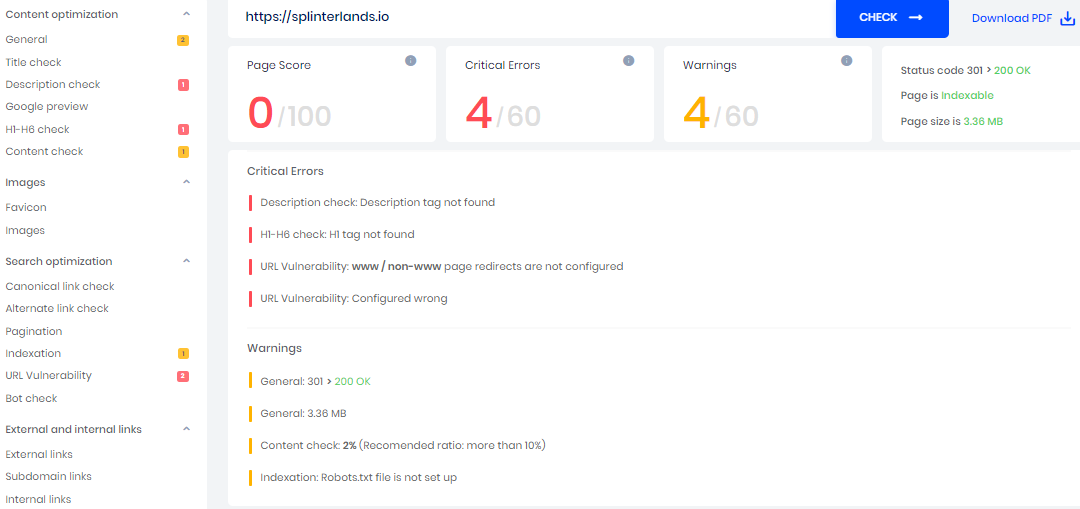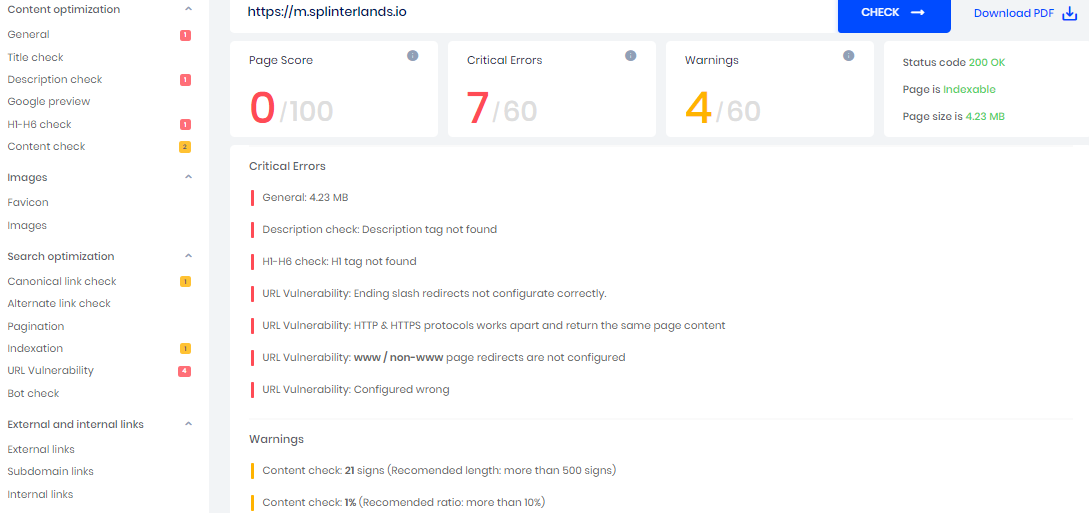 The Results Were Repeatedly Confirmed
This is only a fraction of few hours of tinkering around the internet and learning new things. I invite you to o to any free or paid SEO tool or report and check the four @splinterlands websites and take a good look on the data.
I'm Not An SEO Expert
I got into the subject as a hobby and out of my itch for learning new things. But I can say with confidence that fixing most of these issues should not be a big hurdle for the team considering that they are very tech savvy individuals.
A Little Experiment On Page Speed
https://www.youtube.com/watch?v=zpV0_jdo0og
Disappointment + Confidence
I am disappointment by the results if what I saw. The presence of @splinterlands beyond STEEM/HIVE ecosystem is abysmal. The Kickstarter campaigns have done nicely managing to be o the first page for few search terms like "Kickstarter blockchain game". But us being discovered through more broad search terms is virtually nil.
This actually gives me more confidence in my investment. This is probably not something most investors or even casual players would say. But when I look at things, I see a game that has the best fundamentals of any blockchain game I know going completely under the radar lacking in both discoverability and marketing.
In Simplest Terms; My Cards Are Undervalued and So Are Yours!