Planting My First Mugumo (fig) Tree Seedling
---
This week I planted a Mugumo Tree seedling in commemoration of my uncle's untimely demice.
Where I come from (Kagio, Kirinyaga county) its a green suburb with lots of trees and animals.
While we were cleaning up the roof (fallen leaves on the rooftop) me and my father's brother Mr. Wachira we came across a mugumo (fig tree) seedling.
We decided to uproot it since it was growing on the decomposing leaves on the roof gutter and plant it on the soil so that it can flourish and grow into a strong tree.
So after uprooting it, I decided that this was the right moment to document the planting process on this community blockchain.
But since i am not a video taking fan. Plus I hate posting my pics on this blockchain, I decided to take several photos in regard of the planting process.
After uprooting the poor little seedling, I decided to fetch some goat manure from the goat shed and took a fork jembe for digging a planting hole.
I dug a hole for placing the seedling
Then I saw that the hole was too small so I decided to dig deeper for stronger rooting development.
Then I decided to add the goat manure so that it can nourish the seedling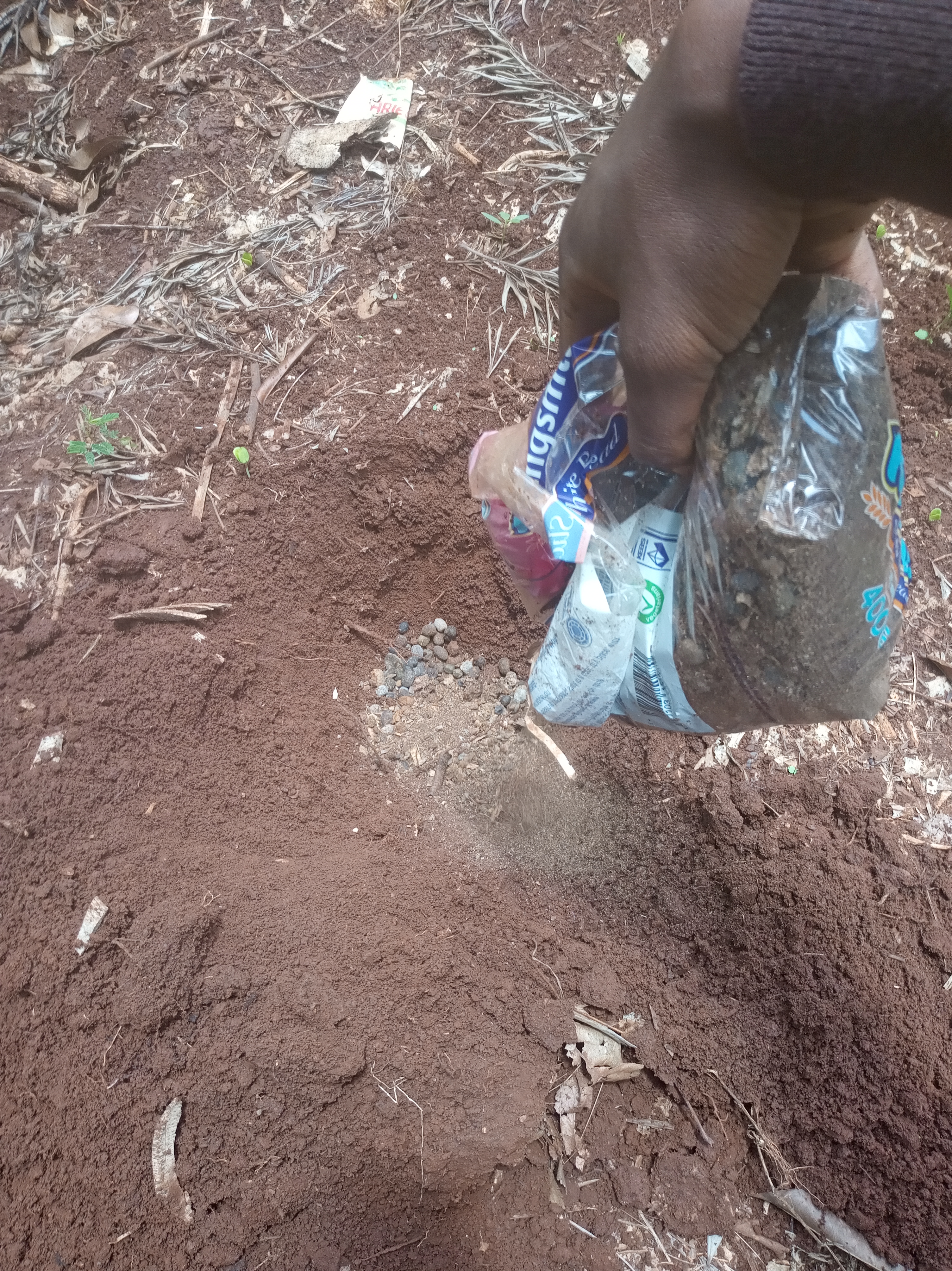 That was the first manure layer, so i decided to mix it up with some soil I could add the second manure layer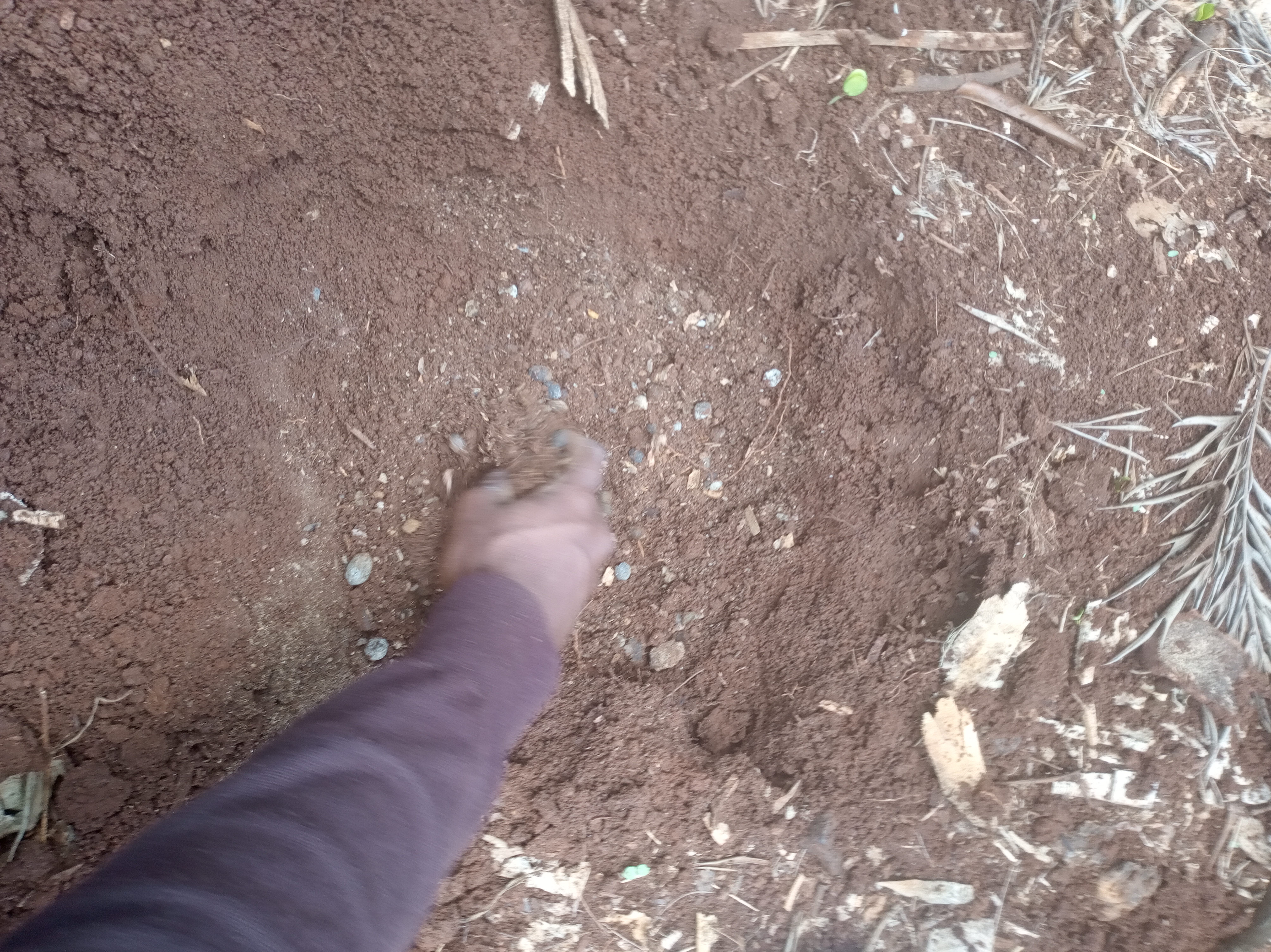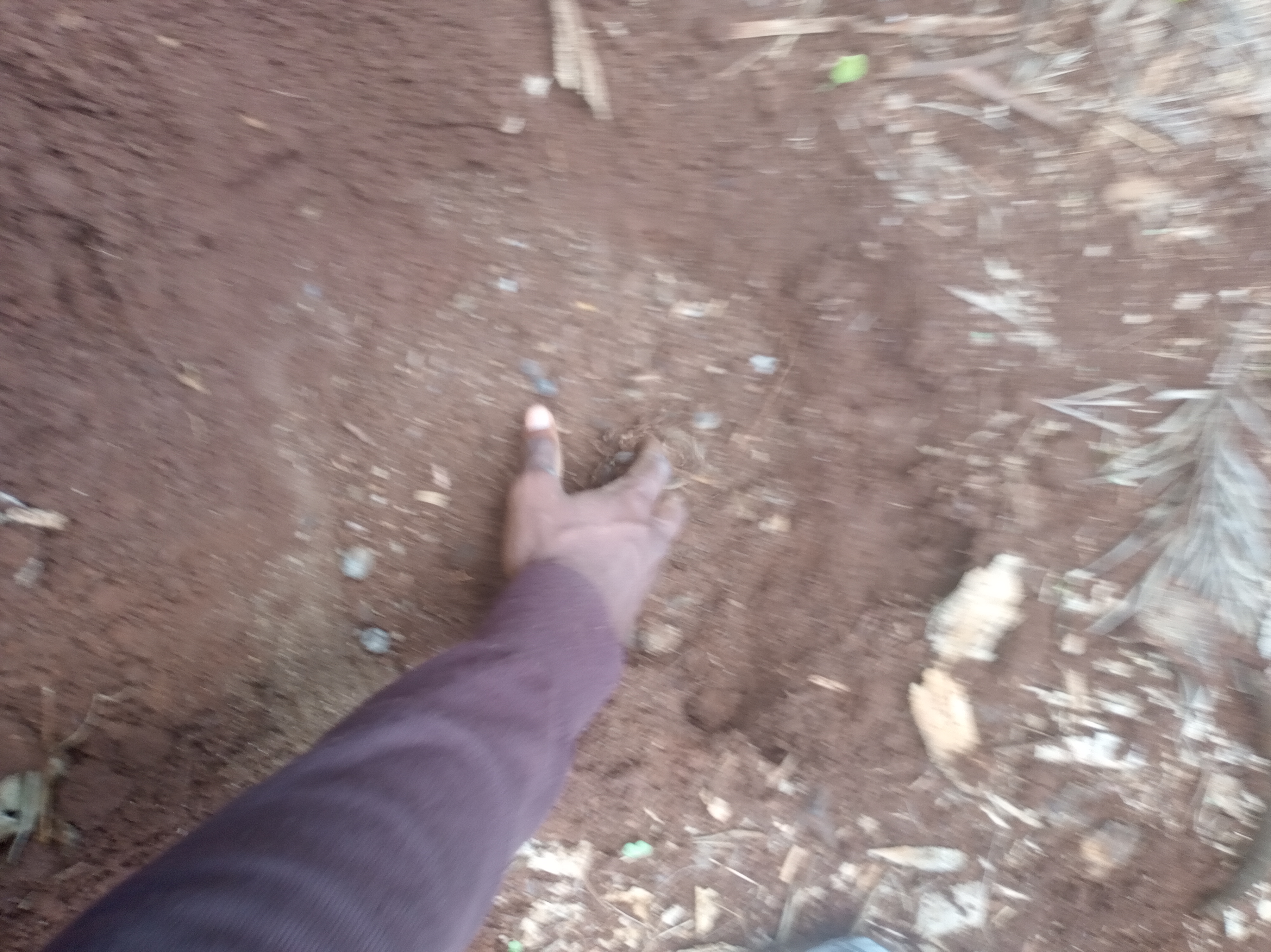 After mixing it up I decided to add the second layer of manure.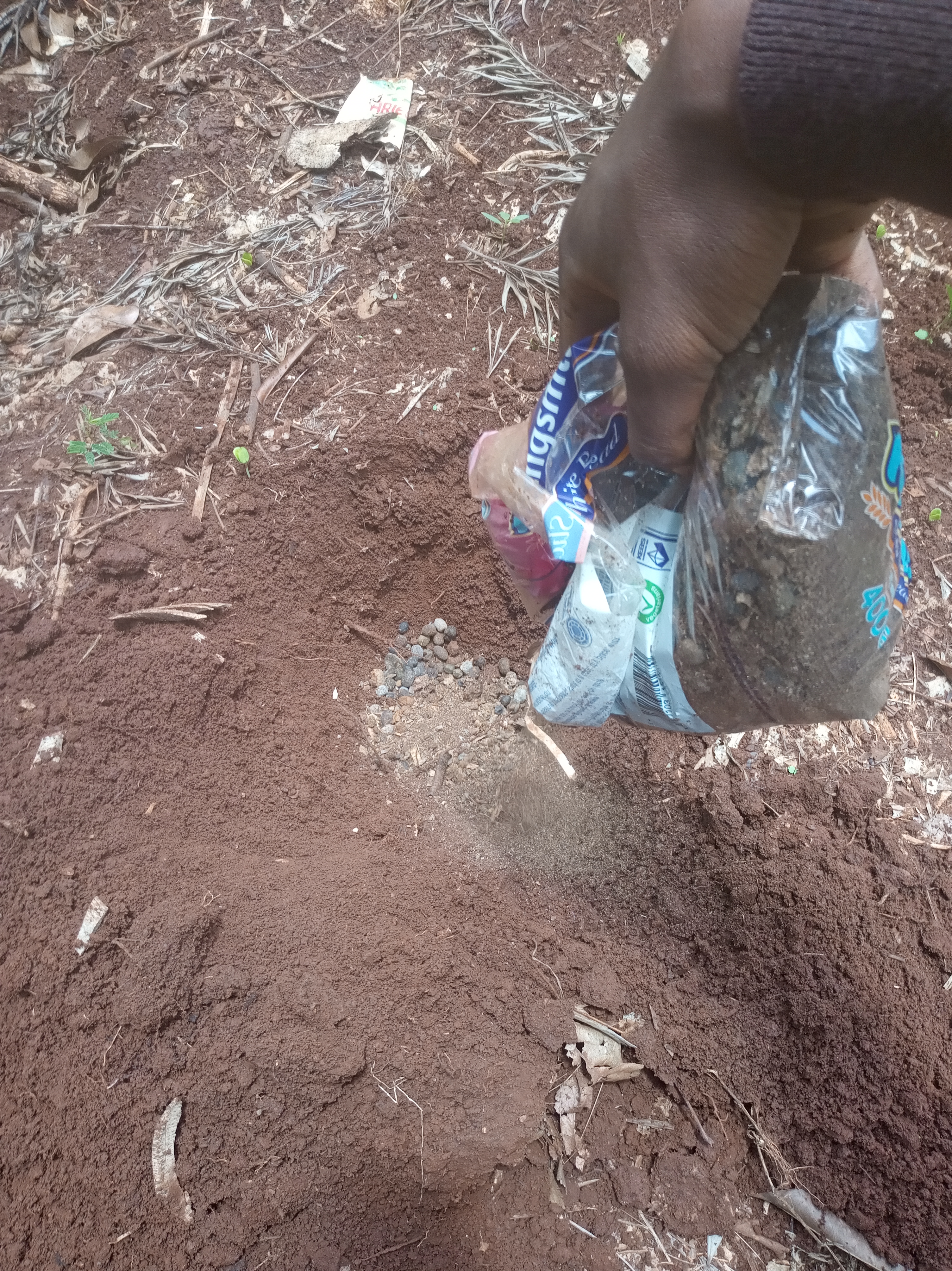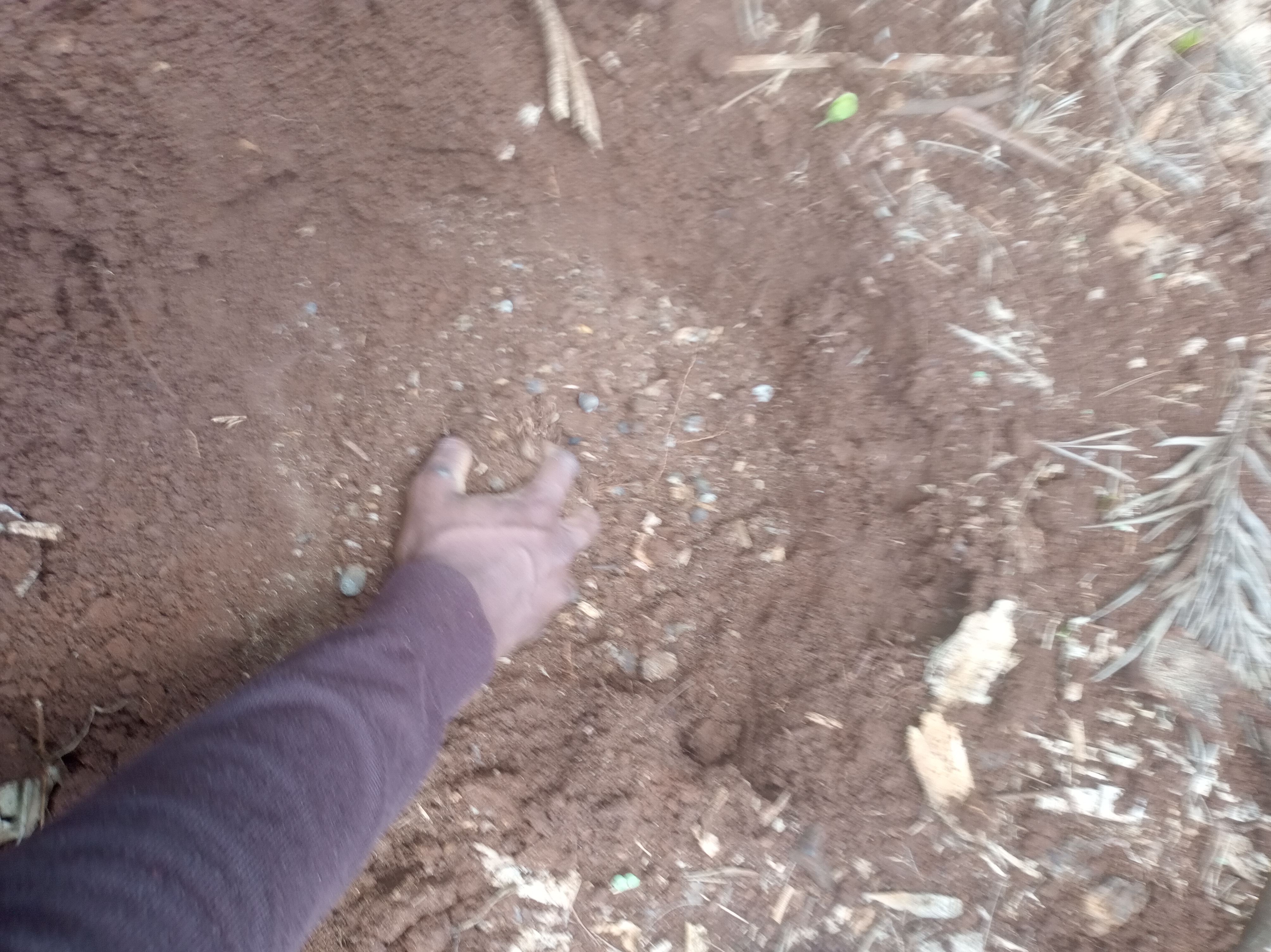 After adding up the second layer and mixing it up, now it was time to plant the seedling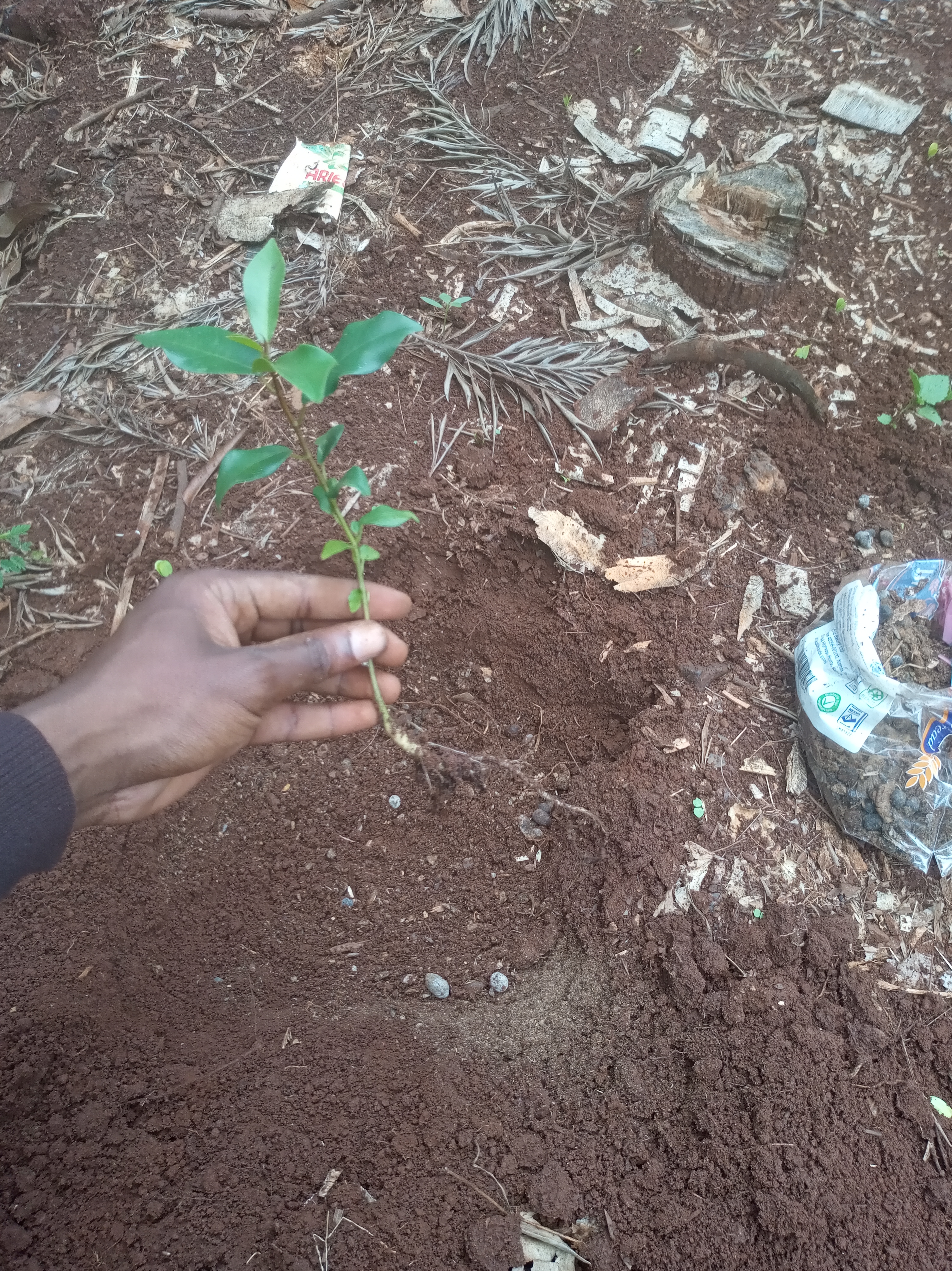 I placed the seedling in the soil and covered it up.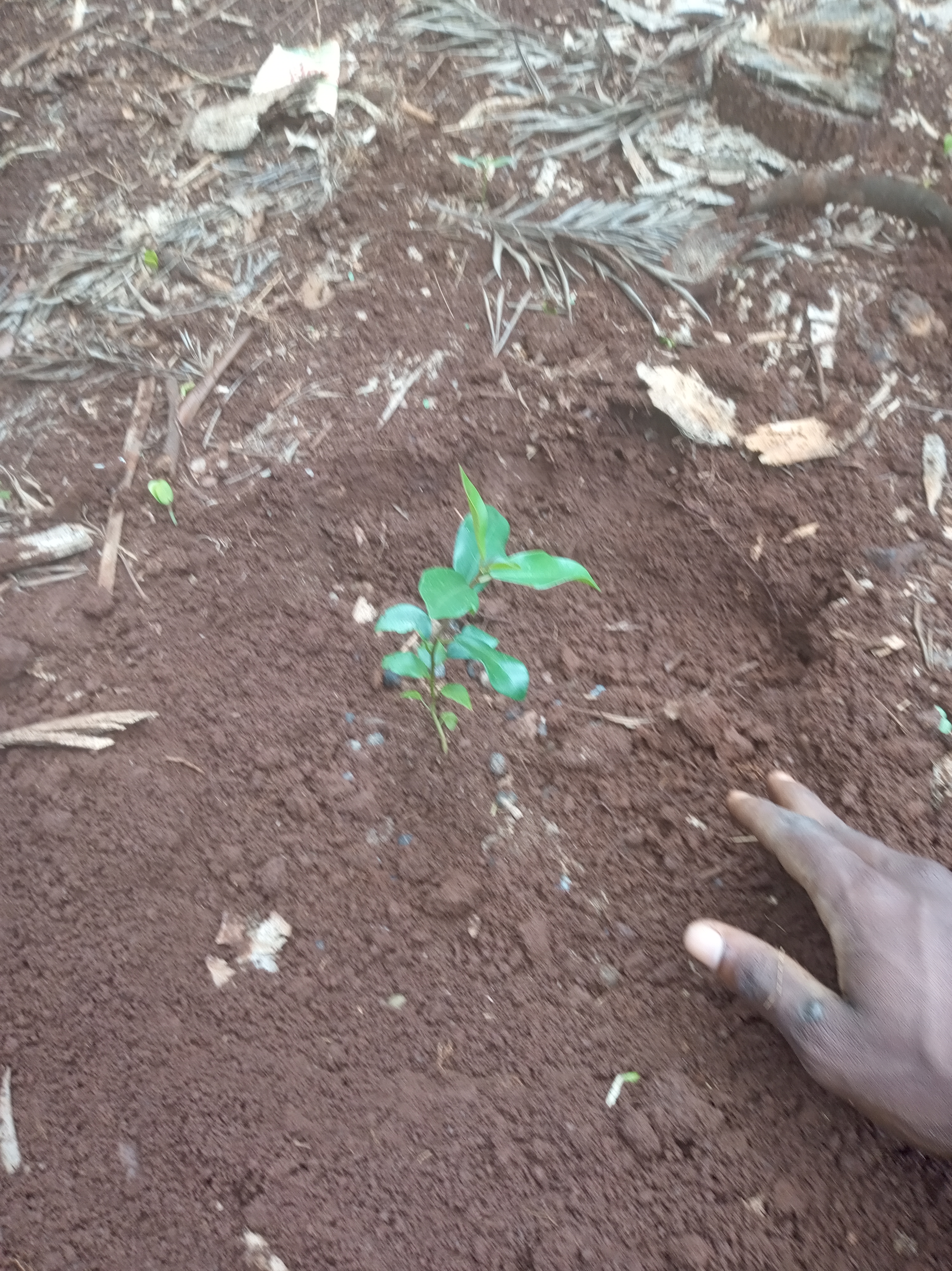 Then i decided to add a third layer of manure..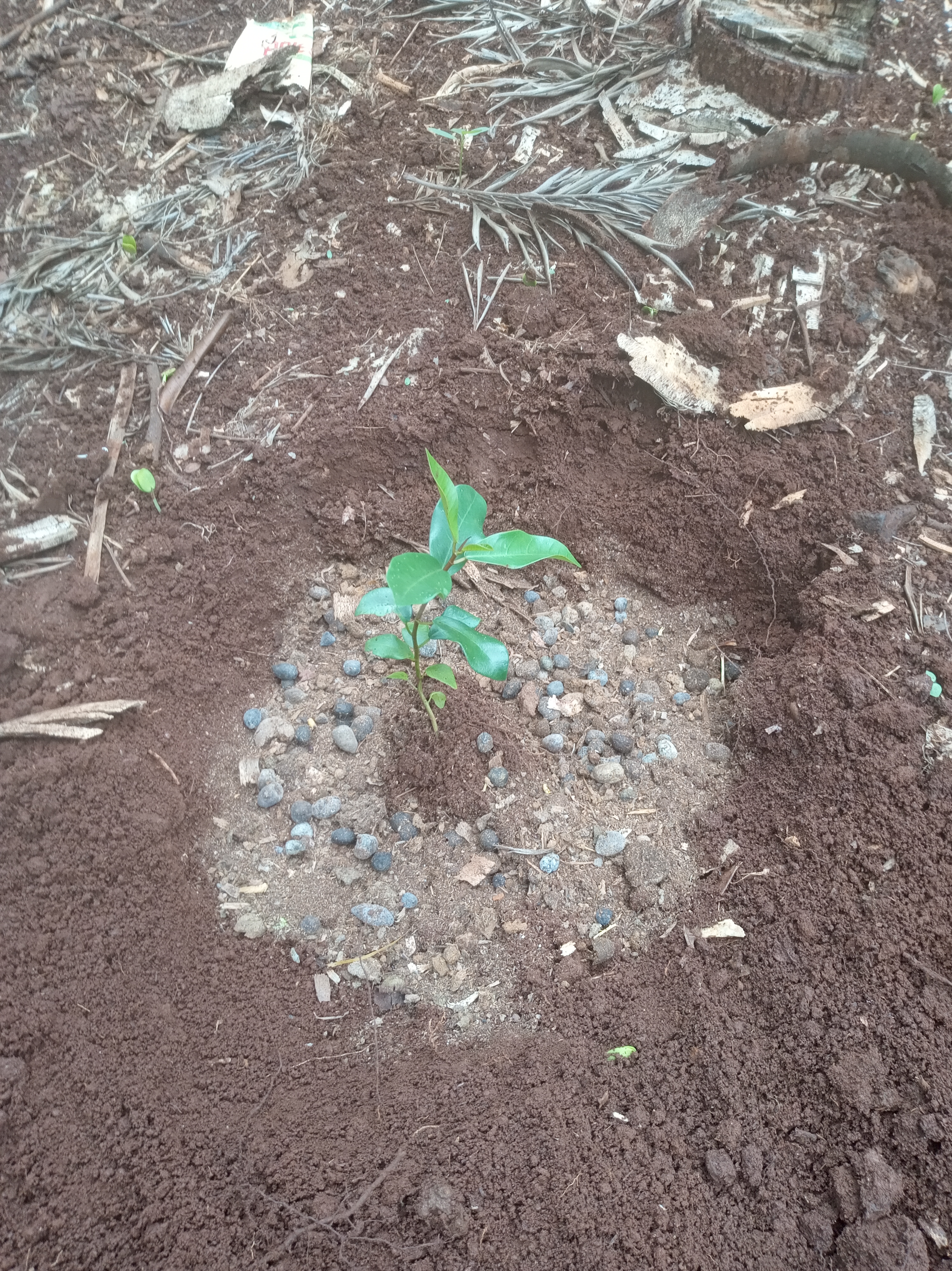 I had to cover the manure up...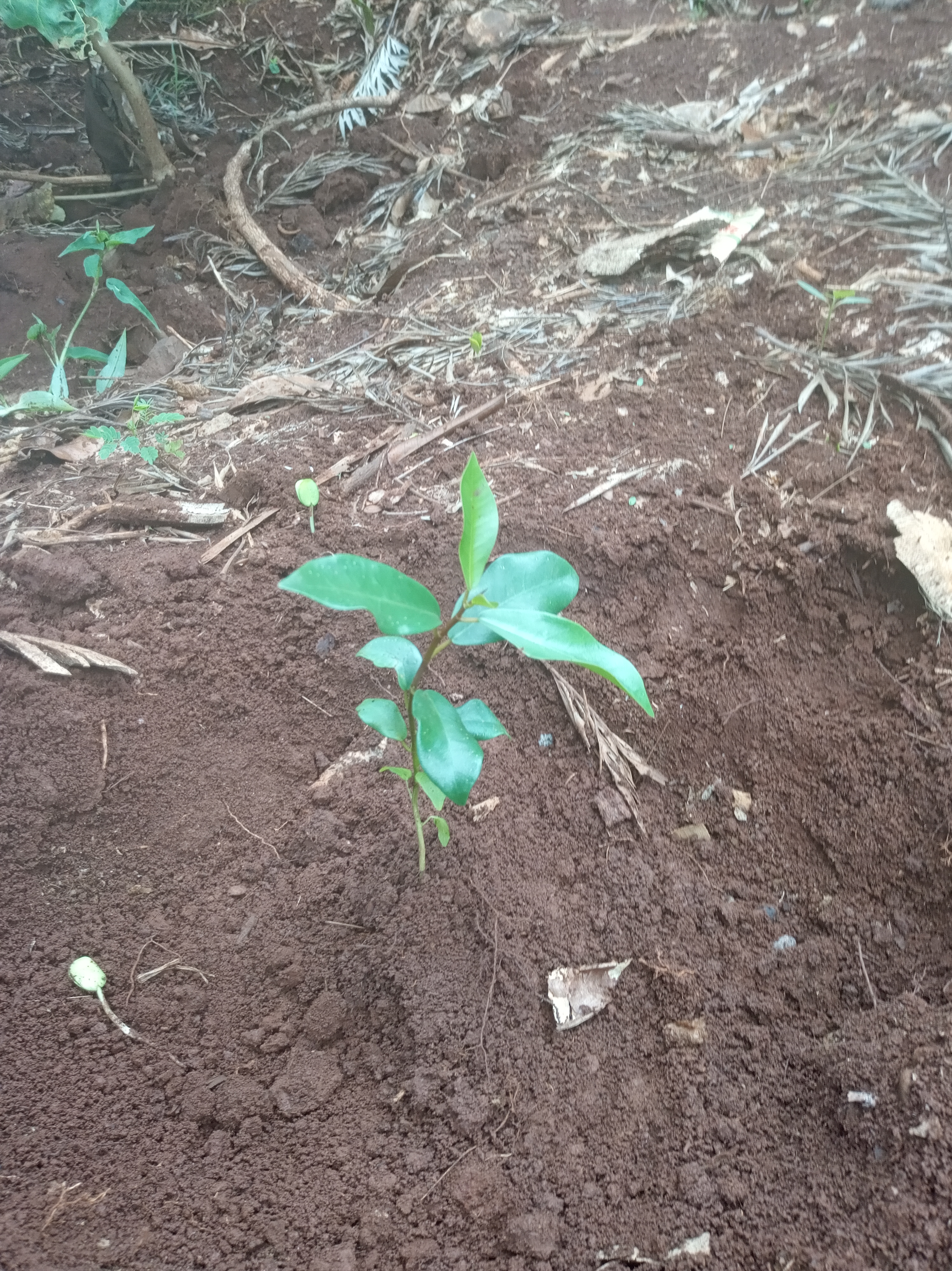 Now the tree was planted and it was time to add some cover to the tree seedling to prevent domestic animals like chicken from invading the plant.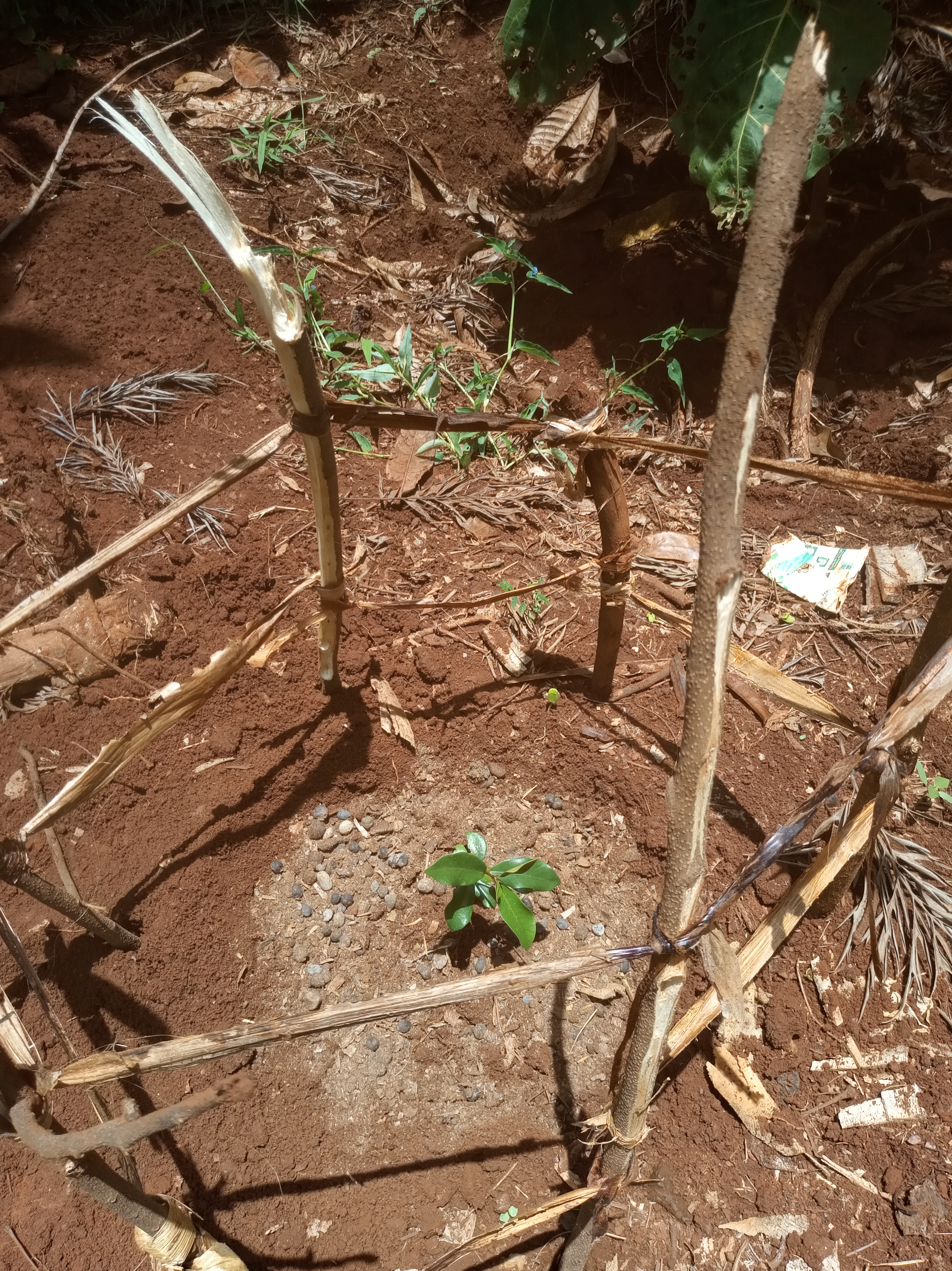 Now she is ready to grow.
Watering daily.
Monthly manure addition.
My unc Wachira plus my pals are delighted because of my natural deed.
This was my first tree and am planning to add some more.
Though my first tree will always be a reminder of my uncle's untimely demice. And when the tree is all grown up, I will probably be on my death bed or halfway decomposed. But one thing i know for sure is that my seed's seeds will embrace it ages after ages.
***Blogged with lots of ❤️ by Trilston ***