Have you found that many mechanisms of EOS 'Voice' are similar to steem's third-party platform esteem?
---
中文版本:《有没有发现 EOS 的Voice很多机制 跟 Steem的第三方平台 esteem 很像?》
For the steem community, February 14 is not just Valentine's day, but the moment when EOS 'Voice' will online.
Is the steem community ready?
However, after a close look at the introduction of 'Voice', some interesting phenomena appear. It seems that there are many innovations that 'Voice' thinks are very good. It seems that there are also innovations in steem, which may only be implemented by a third-party platform, such as esteem.
For example, according to how block.one introduces ppt of 'Voice' to SEC, there are three ways to obtain 'Voice' token:
Registered users who are active every day can get a free reward every day (but they need to use it freely according to their needs if allowed by 'Voice' rules).
Authors are rewarded for creating popular content.
Other types of rewards: special content, watching ads, helping to adjust content, inviting new users, etc.
These functions can be found from @esteem created by @good-karma.
You haven't used esteem yet? Maybe you don't have a Chinese version? But recently I saw @downvoter helping @esteem translate Chinese simplified and traditional versions, which should be used soon.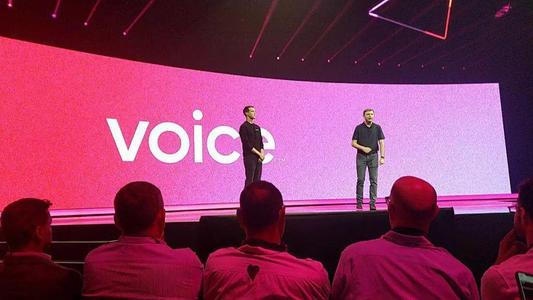 Is 'Voice' an attack on the king of steem or a return of the plagiarist of esteem?
Brothers climbing, their own efforts, whether EOS or steem, whether 'Voice' and esteem
There is competition, there will be evolution!
by the way, @good-karma reply to me that:"We have working application with many awesome features on eSteem. With recent release we even added easy onboarding, signup with email and get fully-fledged Steem account within seconds. Let's see what Voice has in store... with KYC requirement, I don't think they will do well though, time will show. Interesting thought experiment for us to learn from. PS. Yes, we are adding Chinese language in upcoming update!"
Good News!