Fanart(s): The End of 2 Great Shows
---
Hi here's a couple of fanarts I did! One's pretty old and one's pretty new. From the thumbnail can you guess one of the shows? Well, you don't have to because I'm gonna tell you
It's fanart of Janet from The Good Place and Todd from Bojack Horseman! Two shows that recently ended(as you can tell from the title) I just really love these shows and I'm a bit sad that they've ended but you know what? Better to end nicely than stretched out too much(or ended abruptly... especially when it's stopped at cliffhanger aahhh) If you haven't watch either of these shows I recommend them! They're both finished so you can just go and binge em~ I'm gonna give a bit of their (try as best as I can not to spoil anything important) summaries so that you get the gist of the shows (and maybe gush a bit about them too) later in the post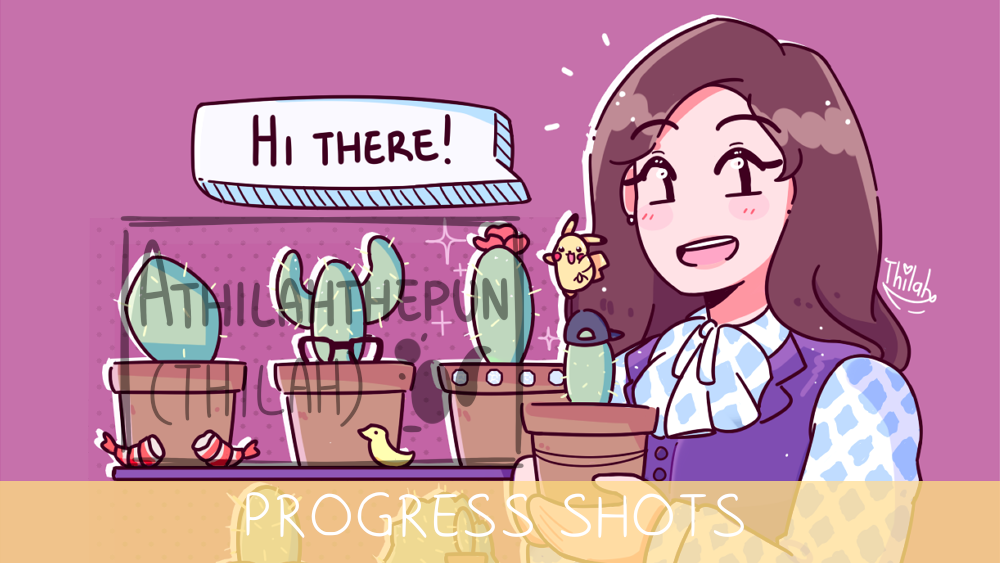 First one up is Janet! You can find this art over on
twitter
Drew this before the final season premiered. It's also kinda a re-draw of my first fanart of her last which I made a steemit post on but I'm lazy to search and link it so you can just see it below this text! Look at that difference from this old art and the more recent one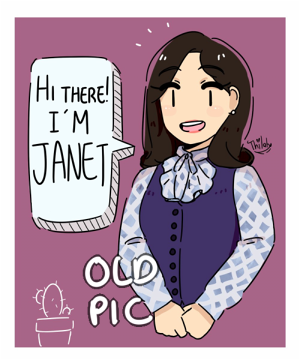 Janet's a not a lady not a robot vessel of knowledge in The Good Place. She knows everything and anyone and can make pretty much anything! The Good Place is the show's equivalence of heaven and how you can get there is by achieving points when you do good deeds! Eleanor, the main chara ended up there... even though she's actually not suppose to because she wasn't really all that great of a person when she was alive. She asks help from her assigned soulmate, Chidi to teach her ethics and become better person to earn her place there while keeping the "I don't actually belong to the Good Place" thing a secret so that she doesn't end up in the Bad Place. This show has 4 seasons!
The show is funny and has some interesting views on ethics. There's also lovable charas and a good amount of twists! So it's best if you don't know much about it beyond the summary I just gave(Unless you're okay with spoilers then go right on ahead)
Okay let's head on to the progress shots!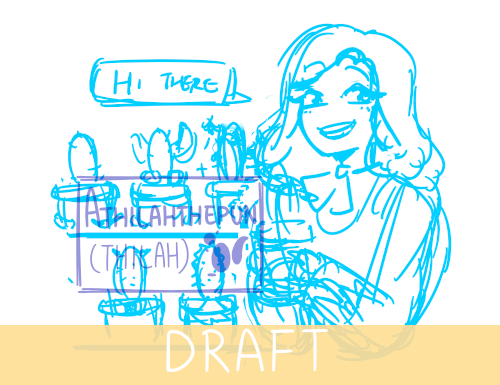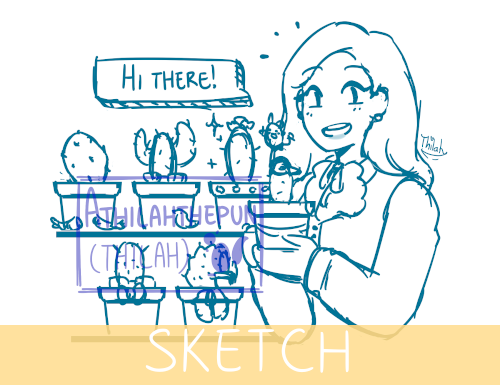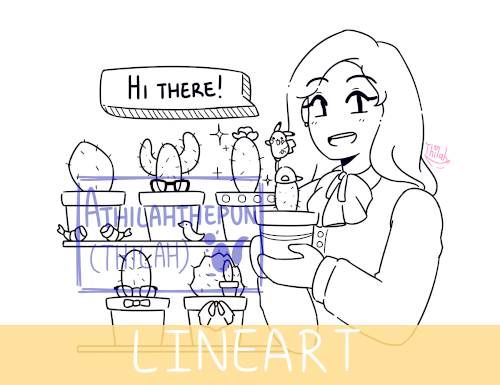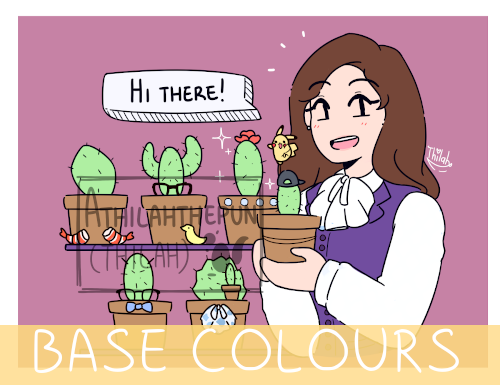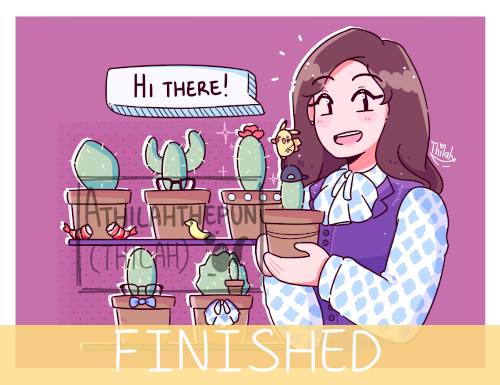 Each cactus around Janet represents a main chara in the show. Those who do watch the show can you guess which cactus is who?
Now on to the next fanart! It's of Todd Chavez from the animated series Bojack Horseman. This fanart is also on my side twitter
Bojack Horseman is about well... Bojack Horseman! Back in the 90s he was in a very famous ttttvvvv shooooowwww(sorry couldn't help it that's a lyric from the ending song) called Horsin' Around. His life...is a mess. Todd's a feeloader in his house and friend! Sometimes there's funny moments, serious moments, pretty depressing moments, all the moments! It's got 6 seasons!
I know that summary is way shorter than The Good Place but honestly it's hard to put this show into words. Please do watch it if you can. Don't let the art style steer you away from giving this show a go(it kinda did for me at first sweats)
I've actually been wanting to make fanart of the show for the longest of while but was scared I wasn't gonna draw the charas well. I did consider drawing Bojack but maybe next time since Todd is my fave in the series(he's kinda neck and neck with Judah though on the fave factor) Here are the progress shots for him!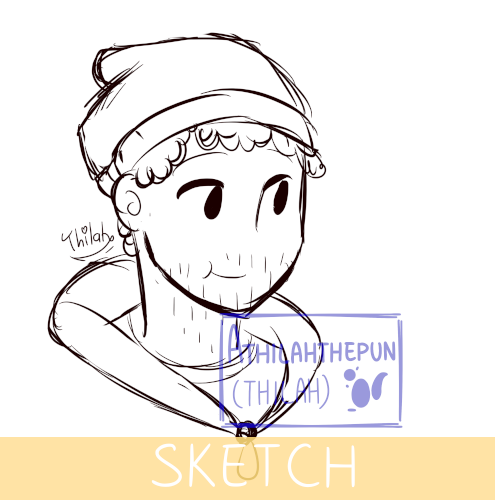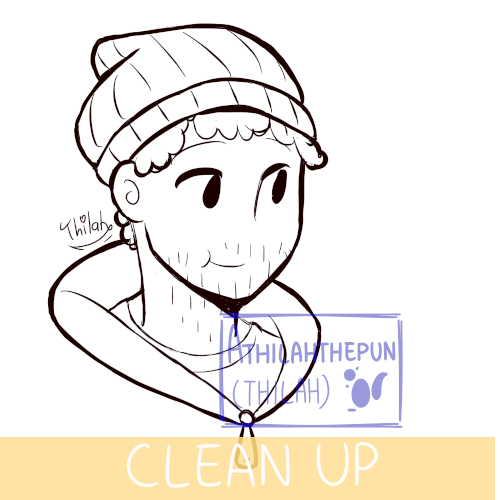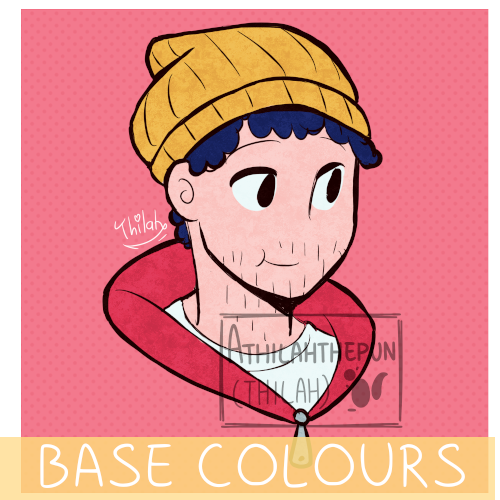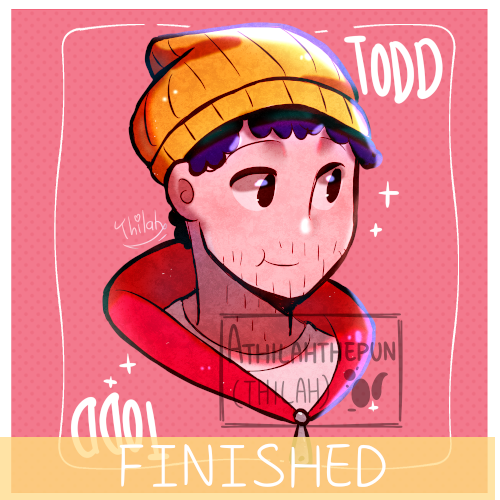 I gotta say this turned out better than I was expecting since I'm not that use to drawing charas with facial hair. But ahh I'm glad I was able to draw Todd decently
And that's it for the fanart! Here are some more shows I'd like to recommend but not sure if I'll ever get around in drawing fanart for them -Dirk Gently's Holistic Detective Agency(Unfortunately has only 2 seasons and not gonna get another one) -iZombie(Actually have made fanart for this before but just mentioning in case no one saw the post for that. A show that also finished not too long ago and has 5 seasons. Finale was a bit hmm..wouldn't say the best but still a good show nonetheless) -Modern Family(Currently on it's 11th season! Follows a similar interview format like how The Office does) -Brooklyn Nine Nine(Currently on its 7th season! What else can I say except NINE NINE) -Kipo and the Age of Wonderbeasts(Only one season so far! An animated series. It's fun and has some nice music~) -Scissor Seven( Chinese animated series that only has 1 season so far! It's funny and it's got a pretty cool animation style) -Rilakkuma and Kaoru(It's a cute lil' stop motion animation series! It's eps are only like 10 mins long -Kirlian Frequency(It's like an animated podcast filled with spooks!)
If any of you have any series to recommend(especially if they have comedy/horror) feel free to comment them! Okay, that's it for the post. Thanks for checking it out and goodnight!