My Actifit Report Card: February 10 2020 Another rainy day
---
Another rainy day
Today was another rainy day I was lucky to catch a couple of breaks in the rain to get enough steps to hit my 10K goal for the day, and to get to the couple of buildings, I needed to visit today, Plus had lunch out with a colleague so even though a dreary day it as a good day.
Let me start the post however with another then and now shot, where @bozz sent me a photo he took on a previous visit and I tried to get a similar shot of it now.
And today I am sharing a shot of the NBC studio building by the Rockefeller Centre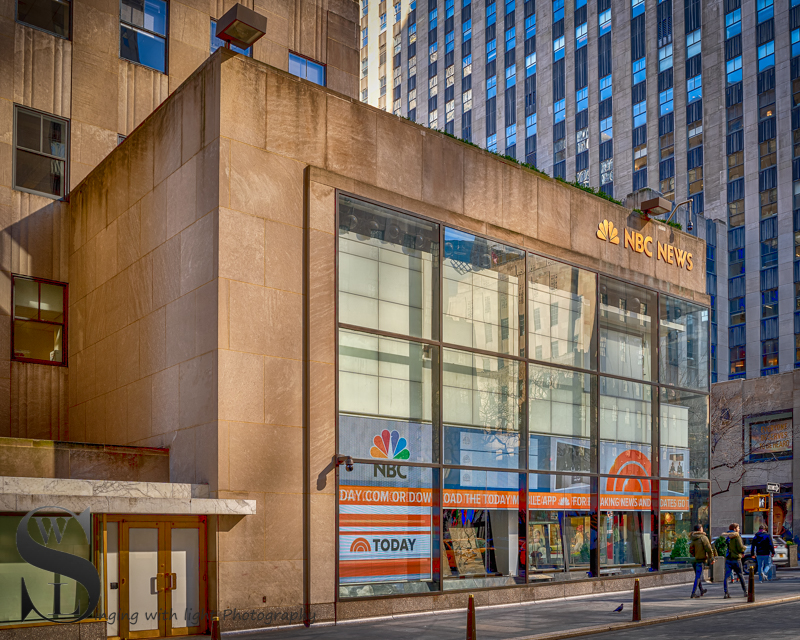 Sony A7iii 29mm F8 1/60 Sec ISO 160 Click here to view larger
And here is the shot sent to me, it doesnt look like much has changed here to me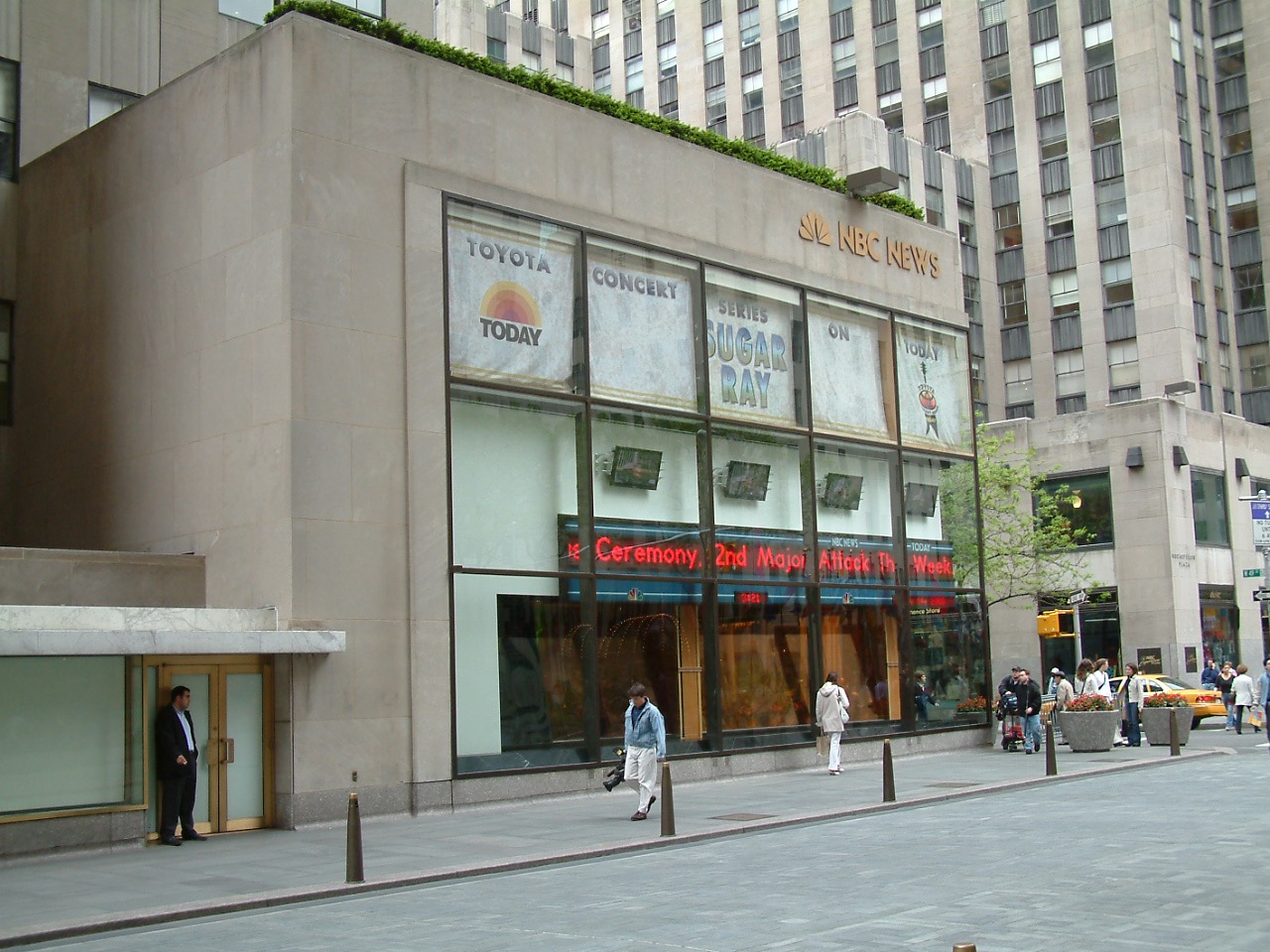 Photo by @bozz
Now I will share a couple shots I took on my walk before lunch Starting with a shot of where I had Lunch, Sarges Delicatessen Restaurant, I have walked passed it many times but never eaten there and it was the one my colleague picked to take me for a pre farewell lunch.
Apparently its a well known deli/restaurant and does very good business, they also do delivery as you can see that must be popular with all the delivery bikes in front of it.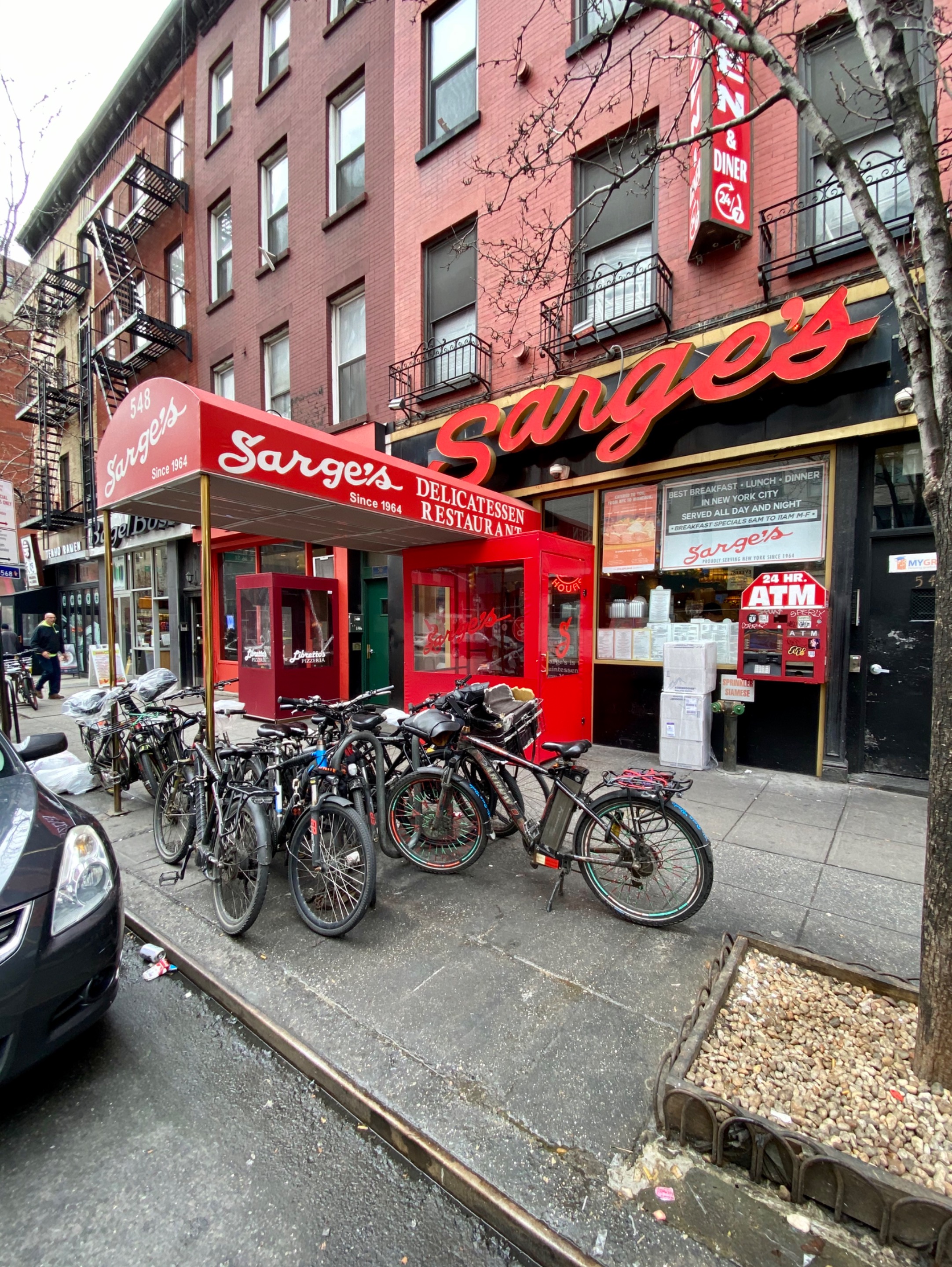 iPhone 11 Pro Click here to view larger
The food was excellent here is what I had the Blue Burger, and it was superb.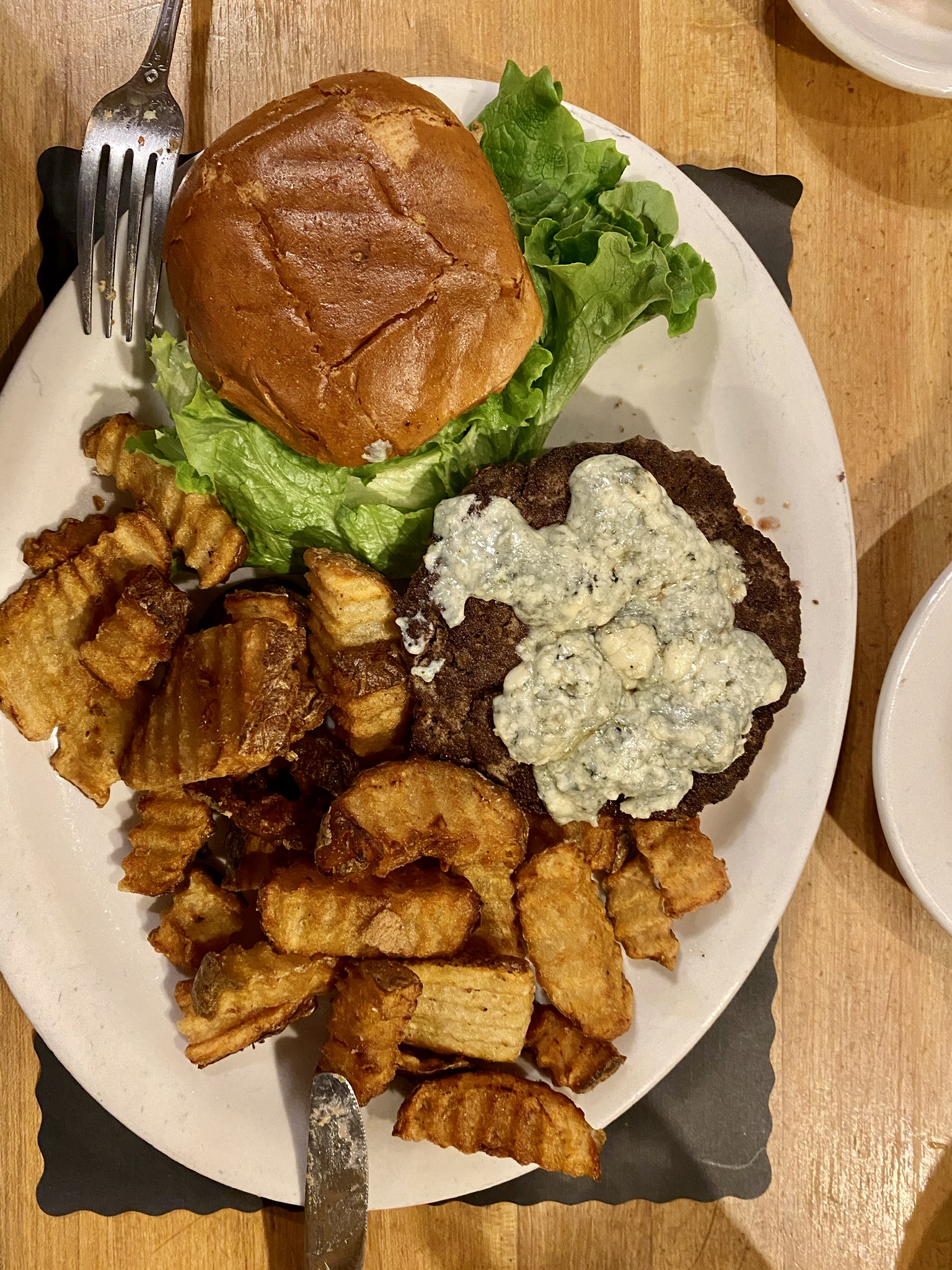 iPhone 11 Pro Click here to view larger
And this is what my colleague had the Pastrami Sandwich, and WOW it is loaded, but they also had on the Burger the Supreme sandwich I think it is called and that much be huge it costs around $50 I was hoping someone would order it while. Was there so I could see what it was like.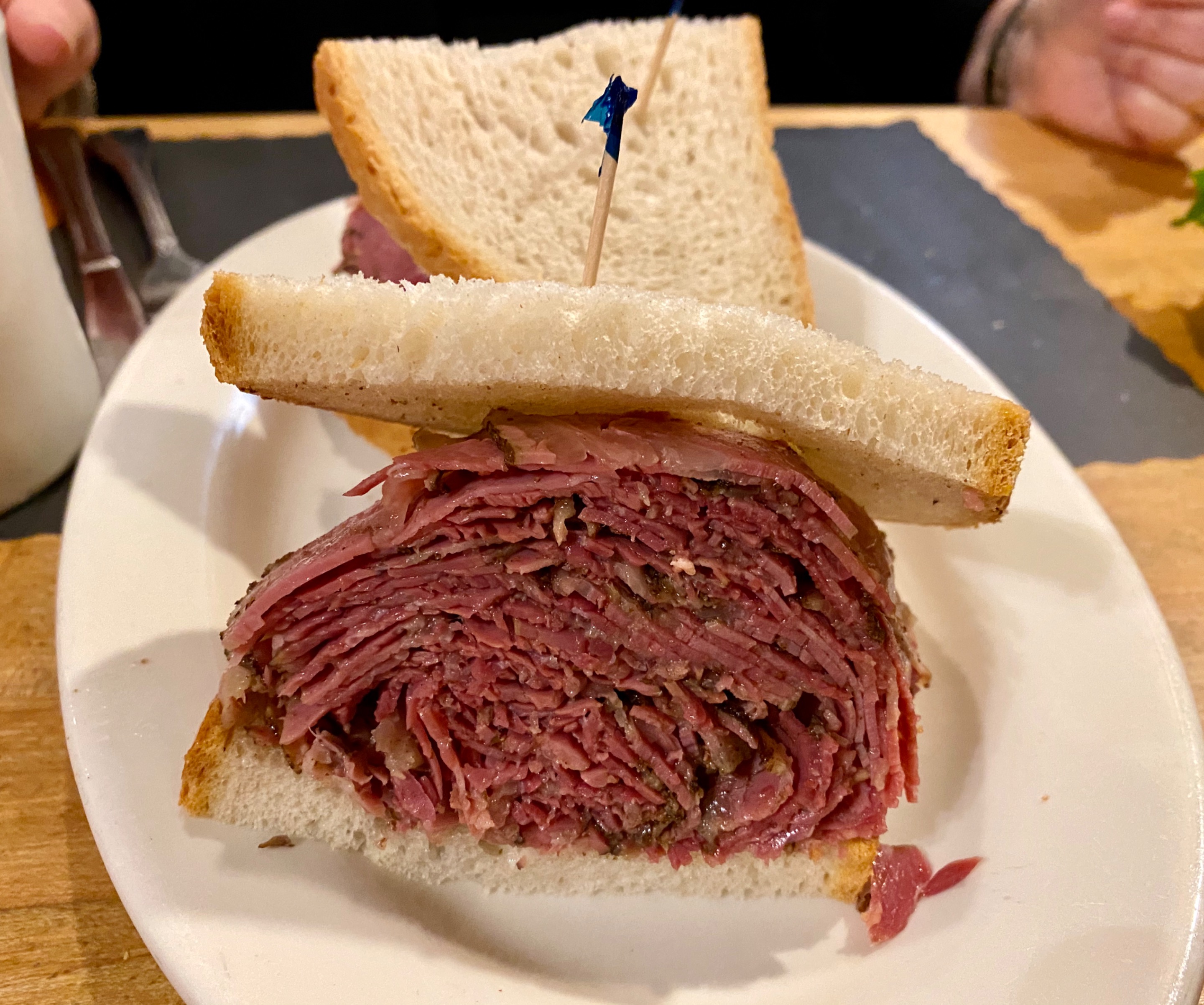 iPhone 11 Pro Click here to view larger
And this is another food place i passed while walking to Sarges,it also looks like it has been around a long time with the old style signage.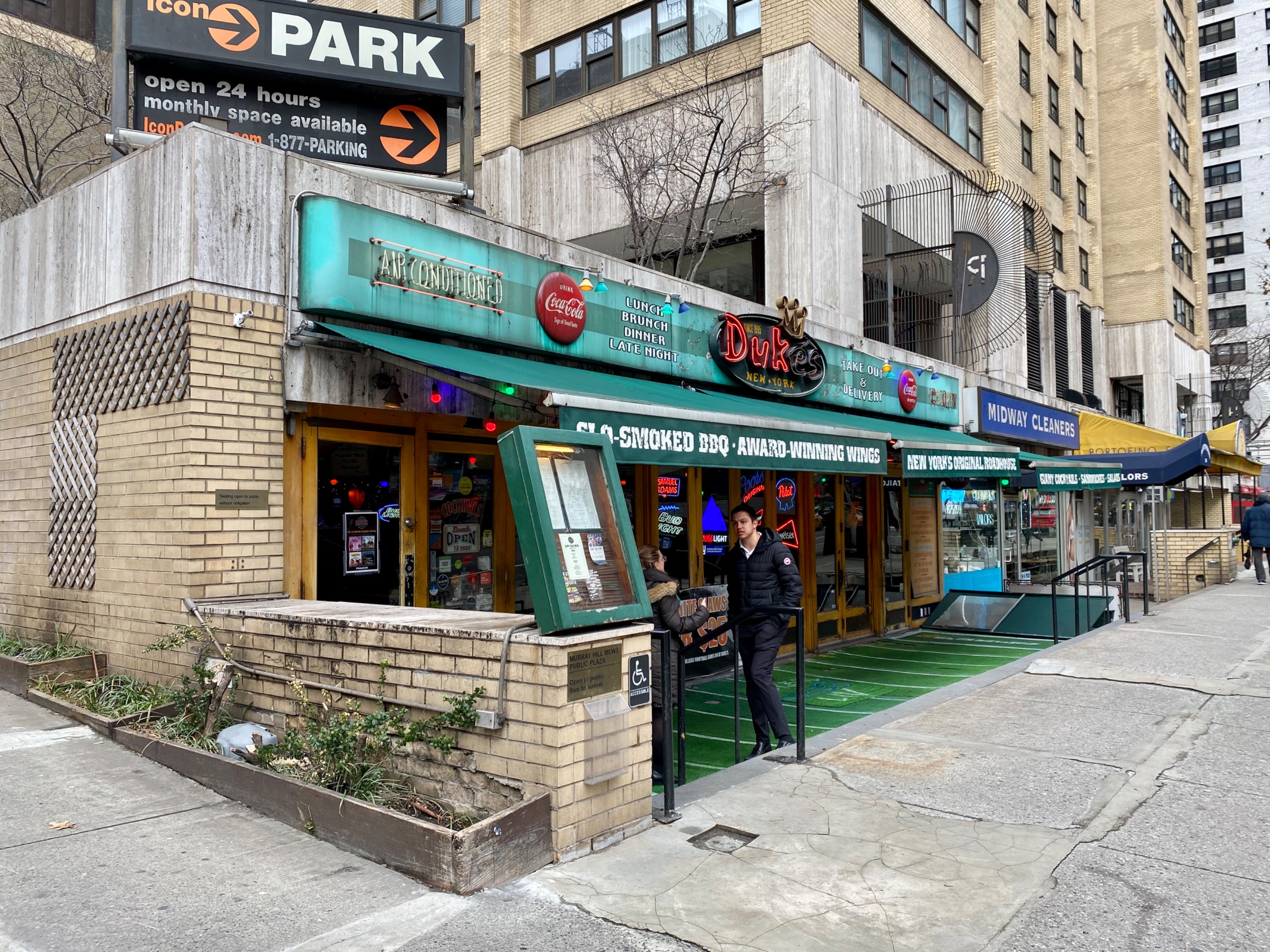 iPhone 11 Pro Click here to view larger
And that's all folks
---
unless stated otherwise all photos used in my posts are taken and owned by myself, if you wish to use any of my images please contact me.
---
https://cdn.steemitimages.com/DQmNscE9TWESDDyYErfuWVurWbr3KgyQyAq42kVZLa2kfhH/tattoodjay.gif
---
steemusa is a Community for and supporting those from of in the United States, and now is in the process of rebuilding stronger than ever join us on Discord







!steemitworldmap 40.7358286 lat -73.977395 long Rockefeller Center NYC d3scr



13128