Send us Your Questions! Special Edition Show This Week - The Corona Virus
---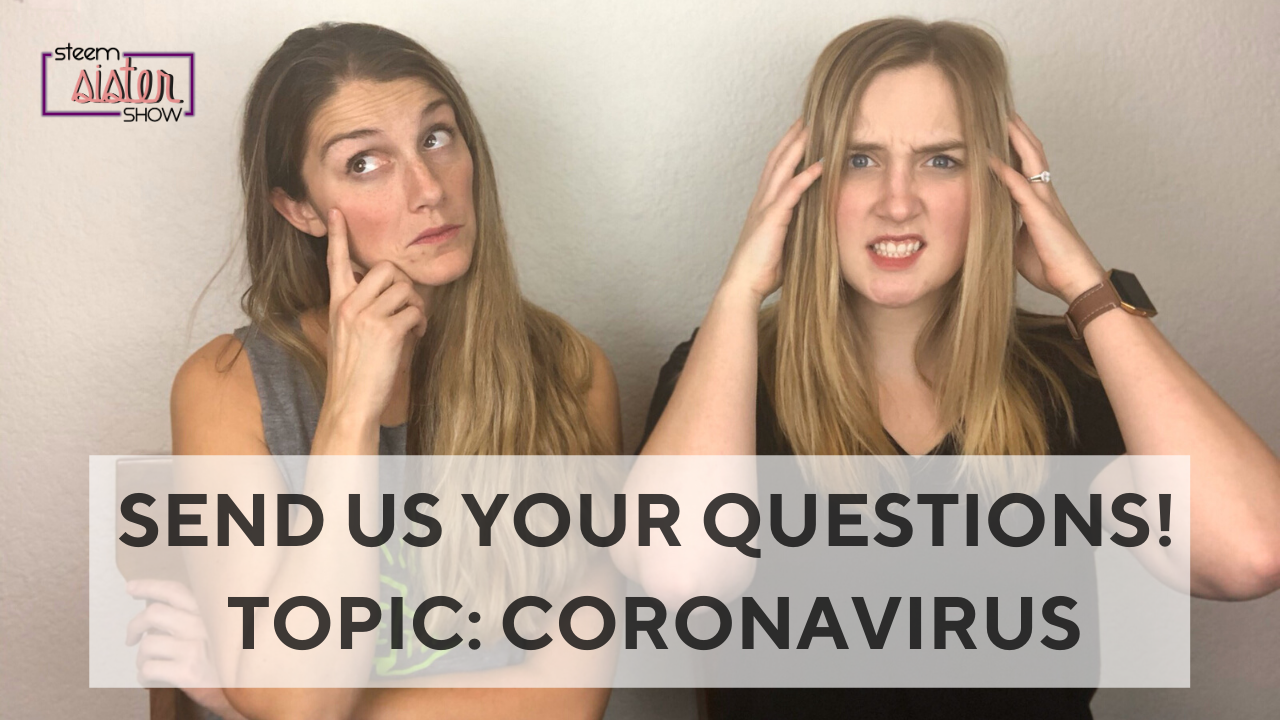 Hi Steem fam!
Mary and I were supposed to do a travel themed show this week but have decided to switch gears and talk about a more pressing matter - the Corona Virus. We live in what is being referred to as "ground zero" in the US for the corona virus (the Seattle area) and thought it would be interesting to share our experiences thus far and our thoughts on the matter.
We would LOVE your help to form the episode! Mary will be coming over to my place here in an hour or two to film and so we'd love to get your questions! Just a reminder that if we use your question we will send you two steem!
Look for these episodes coming out later this week and a big thanks in advance to those who send us questions. We love you guys!

With Love,
The Steem Sisters
@coruscate and @maryjaney