Splinterlands Discord, Facebook & Telegram Update & Giveaway!
---
Hello everyone! What a great week it has been in Splinterlands! The mobile app just came out and you can play on your phone so easily now! Discord, Facebook and Telegram are all looking great! Discord is almost at 5K members! There are 4,913 members in there now! The Facebook Group has 431 members and the Facebook Page has 417 likes with over 422 follows. The numbers are up from last week's numbers due to the FB Like contest! Thank you all who liked the Facebook page! In Telegram there are 941 members! It has been such an exciting week with the app out! It is outstanding! Simply go to https://m.splinterlands.io and start playing today! Keep in mind, it is in the Alpha stage as stated in the Splinterlands App release announcement and will have bugs they will be working on. You can also add steemwallet by @rolandp in your app store. This will also work well with Splinterlands! Please let me know in the comments below how your experience was with mobile so far as I love it! I got on a big mobile winning streak too! When you comment about using the amazing app below and subscribe to my Splinterlands content YouTube, you then will be eligible to be in a random giveaway! 10 lucky people in the comments will receive a mystery prize from me (@clove71)! It could be a common card of mine, DEC, an Epic card, etc. I love the app, the design, the way you battle, opening cards and more! It is just awesome! I can't wait to hear your experience with it! You can also view my Youtube post below where I recorded on my phone how amazing it looks!
Win Untamed Packs! Make sure you do not miss the Telegram Trivia Contest with fellow Telegram Admin @grapthar hosting it this Saturday, February 15th, 2020 at 8:30 pm UTC (which is 3:30 pm east coast USA) There is a Check-in at 8:10 PM UTC and you can join them here in TELEGRAM and win Untamed packs!

New Player Of The Week:
Congrats to @bzkrp For being such an incredible player and reaching Silver II in just 1 DAY! This may be a record, I am not sure. What an amazing player! He has received some water cards and 3K DEC from me to help! He also has received cards from the awesome player @raynie and the great @pacolimited. Thanks so much to them for making this such a great community! It is truly fun! It is so amazing the help that some new players to the game that are simply doing a great job battling and trying to be good in the game, we want to help them get ahead! Please go check out his first Splinterlands post HEREand welcome him to Splinterlands!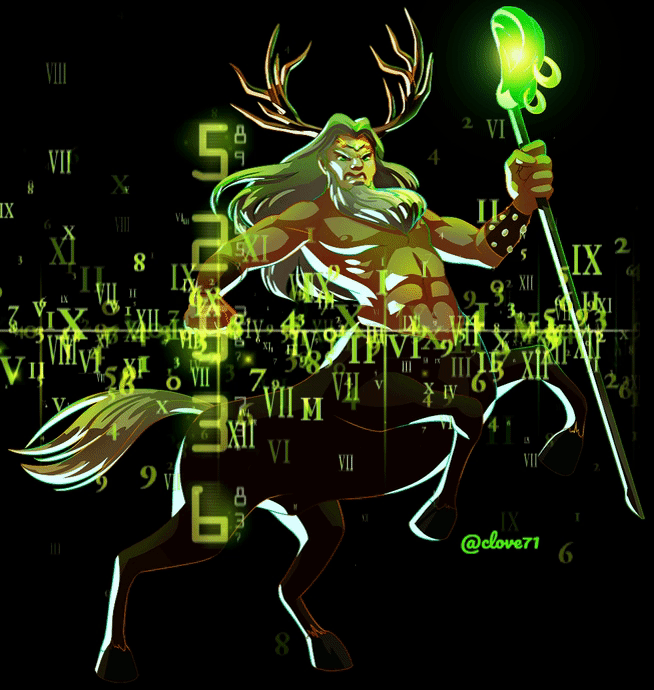 DISCORD WEEKLY 5K DEC Winner!
I decided to start a new weekly contest for Discord members!
Each week, I will randomly pick a Discord member to be the Discord 5K winner of the week! You will receive 5K DEC from me!
Congratulations! to @nathanpieters You were chosen for your dedication in the game! This is what was posted in Discord and I have been there!
From @nathanpieters in Discord Nathandaniel- Current situation: finished work as a tournament started. I can't play and drive so I'm sitting in my car using the hotspot to entertain myself while I wait between rounds.
You are not alone, you are a dedicated Splinterlands player! I was just at the movies last week and of course, I was battling in a Saturday tournament even without the app then, lol! I kept my family there until after the credits ended and then had to wait in the movie lobby and then the car some more! LOL! Hey, I was the driver so I had to just wait and play! I love this game!
That was so awesome! If he had his laptop he said he would have been playing with all 3 of his accounts, LOL! I love seeing all the other Splinterlands players who love battling these Monsters as much as I do! We all have that in common and it's great to see others as excited about it as much as you are! I have sent you 5K DEC @nathanpieters for being the 1st week's winner! Next week's winner will be announced in the next post!
Regions where some FB Group Members live.
>
Splinterlands Discord HERE
Facebook Facebook GroupHERE
Splinterlands Official Facebook Page HERE
Splinterlands Telegram HERE
Immortal Gods IG - HERE
YouTube Splinterlands Content - HERE
3Speak with a Splinterlands Community - HERE
Splinterlands Dtube Content - HERE
I wish you luck in your battles and daily quest loot chests!
I will see you all on the battlefield!
May the Monsters be with you.
Chris Love @clove71
Splinterlands Rep