Dutch Female from Rotterdam, The Netherlands? Here I am, speaking English better than any other non-native English speaker!
---
Well, the long title says it all: the English Proficiency Report of 2019 came out and from all non-native English speakers all over the world Dutchies (also known as 'Dutch people', people from The Netherlands) come out best: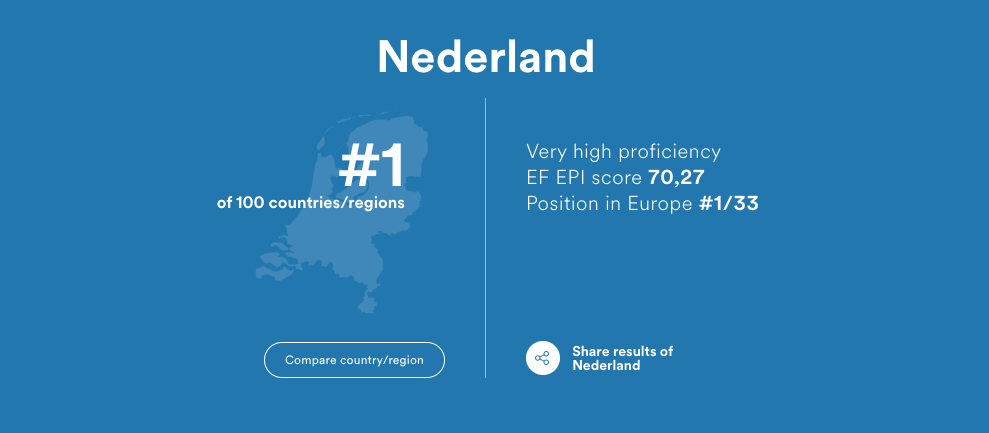 And from within The Netherlands, sorted by city, the city I live in, Rotterdam, comes out best: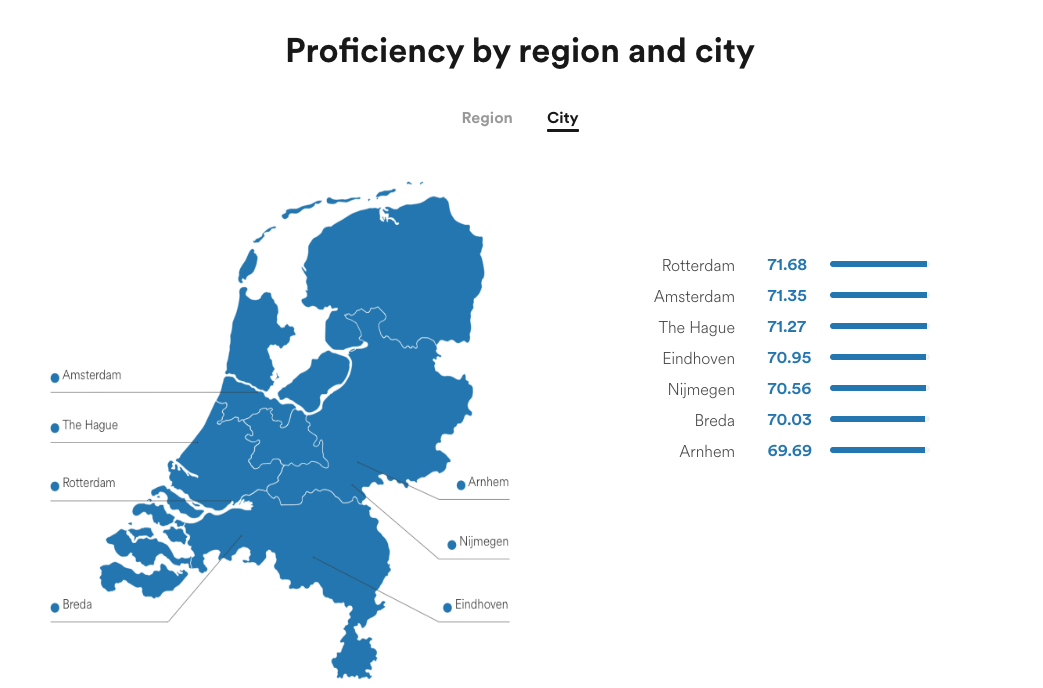 And well, I'm a female and yes, even that makes a tiny difference: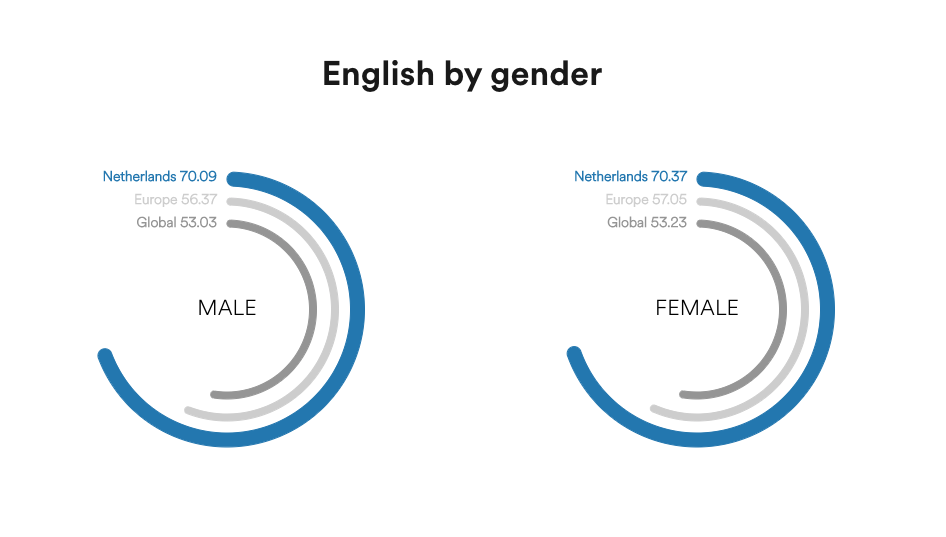 Here's the report in case you think I'm photoshopping these arrogant claims: EF English Proficiency Index. According to their FAQ:
The EF English Proficiency Index (EF EPI) is the world's largest ranking of countries/regions by adult English skills. Published annually, the EF EPI is an important international benchmark for adult English proficiency. The EF EPI reports identify the most common pitfalls and highlight the most effective strategies for improving English proficiency.
As I've written about writing in English as a non-native English speaker before I thought I'd share these statistics.
For me it's a very normal thing to speak multiple languages (Dutch and English are best, then Spanish and French, a bit of German, and from then on only single words in many many languages plus the ability to decipher Cyrillic) - but I know it's not that common for everyone. I often feel rich for speaking multiple languages, as for one I can easily connect with you guys, but also speaking Spanish and French and knowing some Latin helps me decipher a lot of words in many languages in general. It just adds so much flavour to traveling, watching tv series and movies, learning new names, making up my new studio name - and much much more.
I couldn't imagine speaking Dutch only, or even English only - life would literally have less meaning, as a lot of references, ideas, historical cues would get lost.
Anyway, although I do feel Dutchies are quite proficient in English, a lot of Dutchies have a horrible pronunciation as well, plus, believe it or not, I'm very very often very insecure about my level of English - both writing and speaking. I guess confidence doesn't come from the fact the English is quite good, but from something entirely else - being raised as an English native maybe? ;-)