Metal Weekend: Heart, Opeth, Tool
---
So here are my THREE offerings for this weekend. Why not checkout the @detlev post and send some new tunes to listen too?
The main post is here: https://steemit.com/music/@detlev/metal-weekend-play-it-loud-and-share-your-metal-songs-with-us
My tastes tend to be more to progressive metal and alternative so this is what you will probably expect from me today and going forward.
Heart – Barracuda
Ann Wilson was really hot in the early days, and the music especially the debut album, 'Dreamboat Annie' really got my attention. This song though is loaded with energy and is my 'rock chick' pick for today.
https://www.youtube.com/watch?v=PeMvMNpvB5M
Opeth - Bleak
Get passed the growling and listen to those heavy melodies, that crazy insane high guitar and you will hear something else other than 'noise'. It took me a while to appreciate these guys and hear the quality of their music. Steven Wilson contributed heavily to the 'Blackwater Park' album and sings in the middle section and I am of course, somewhat biased simply for this reason.
https://www.youtube.com/watch?v=4oWhkjQWE24
Tool – Schism
This is another band who I found very hard to get into and essential 'Crack the Nut'. Tool, nevertheless have their own quite unique sound. This one is from the Lateralus album, which is considered one of their finest.
https://www.youtube.com/watch?v=MM62wjLrgmA
Pump up the volume, PLAY IT LOUD!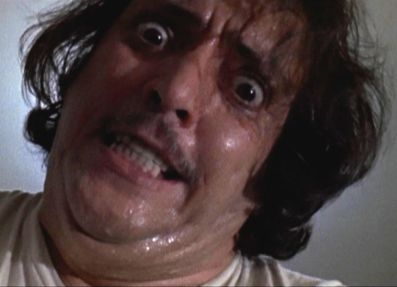 If you found this article so invigorating that you are now a positively googly-eyed, drooling lunatic with dripping saliva or even if you liked it just a bit, then please upvote, comment, resteem, engage me or all of these things.