Over 80 And Fitter Than You! 3/12/2019
---
Haha over 80 years of age and probably much fitter than you are right now and me of course. I always find it so inspiring to meet and see older people who challenge old age norms and show us what's really possible going into old age.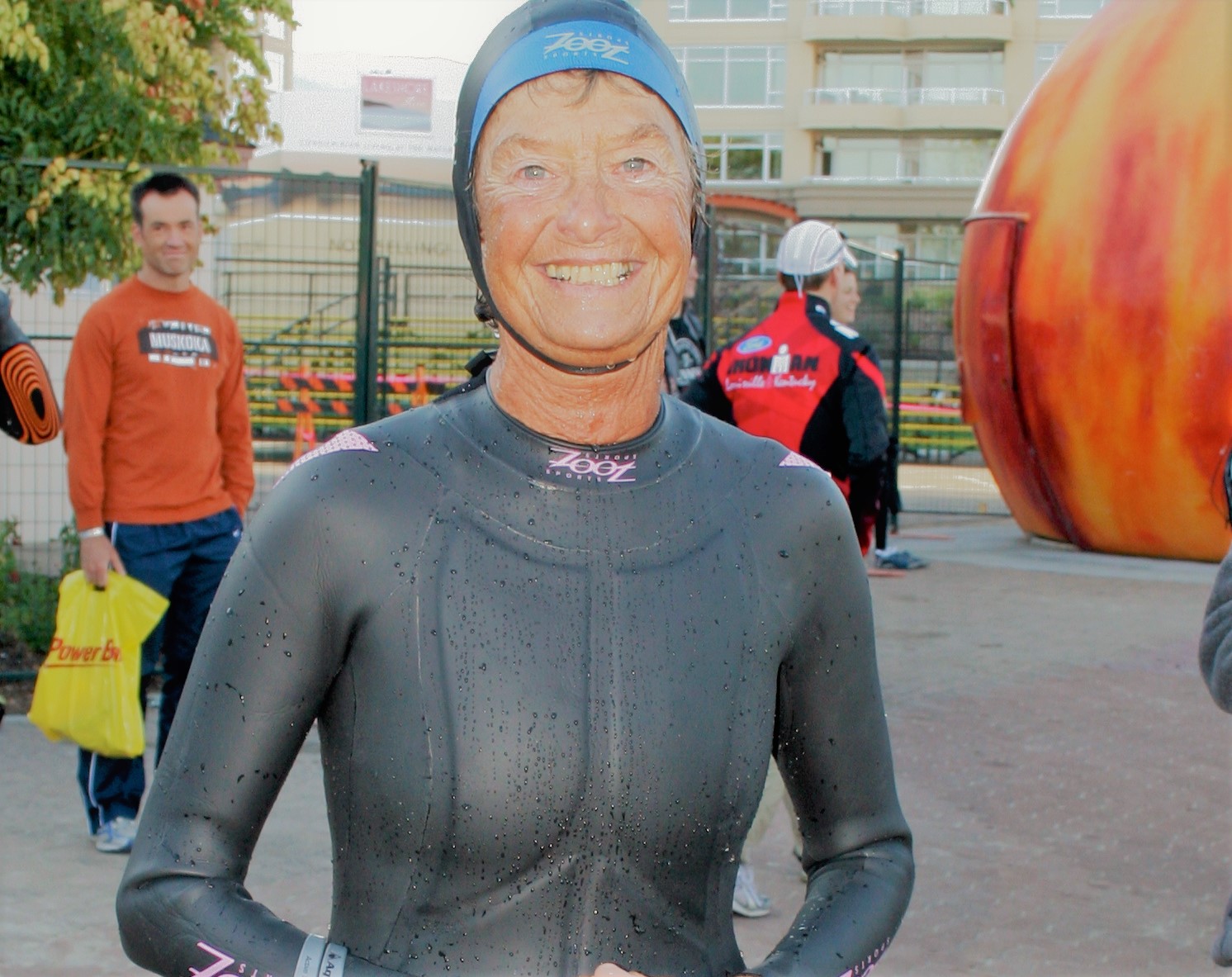 ---
Pinterest.com
---
Honestly I believe age ain't nothing but a number but unfortunately it seems the world is extremely ageist when it comes to many things or even trying.
There are those who moan about going to the gym and then there are those who get up and go for it, and I don't just mean the running machine at your local gym but life itself, also I'am referring to the old generation here.
I am always inspired by a handful of people aged 80 and over who are putting most of us all to shame with their impressive fitness and lives they pursue.
Next time you're feeling crappy or sorry for yourself because you don't want to hit the gym let people like Charles Eugster 97 give you a boost.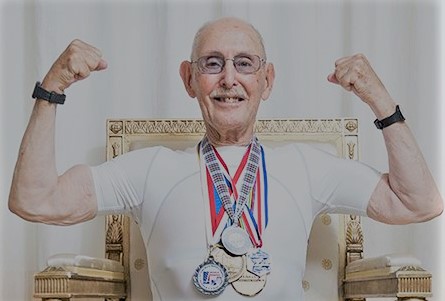 ---
Pinterest.com
---
Charles Eugster 97 is a bodybuilder and sprinter who has set numerous records for his incredible age group. Real races that ranged from 60 meters to 400 meters! He said retirement is one of the worst things that you can do to yourself, in my opinion it's great to be free from work but don't retire your body is what I would say.
He started weight training at the age of 87 and didn't start running until he turned 95!! "pssst guess it not too late for you yet!"
Madonna Buder who is 86 was nicknamed "The Iron Nun" if you haven't guessed it yet... yes shes a Nun! And says faith and listening to your body, plus a positive attitude enabled her to succeed.
The "Iron Nun"??

---
twitter.com
---
Yes because she was 75 when she first became the oldest woman to ever complete an Ironman triathlon then at 82 she set a world record as the oldest Ironman triathlon competitor.
That's insane as triathlon's I feel really push and challenge you to the max I am always more impressed by triathlon's way more then any common sport.
Sister Madonna Buder as completed more than 40 Ironman races which is why she is "The Iron Nun".
Diana Green who is 82 is also a incredible person not only did she manage to survive the horror that is breast cancer but also on her 82nd birthday she ran the 2016 London Marathon. Unfortunately her daughter was diagnosed with lung cancer as a lifelong non smoker which of course the sudden diagnosis came as a huge shock to Diana and family.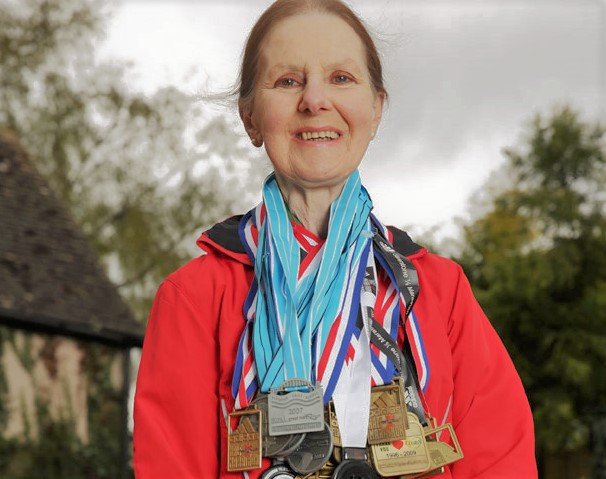 ---
bt.com
---
Diana Green ran the 2016 London Marathon with a mission to raise more money for cancer research. Diana Green was 69 years old when she first took part in the London Marathon's starting line in 2003 and definitely not the usual type you'd typically expect to see take on a 26 mile course!
As always inspired!
---
Our Ship Is Now Dolphin Powered
https://media.giphy.com/media/pjMZ2LGonHFu/giphy.gif
---
Source: giphy.com
---
---
-Steem Price- https://steemit.com/steemit/@simonjay/daily-steem-price-update-31-10-2019
-Month 30 Of Steemit Monthly Reports- https://steemit.com/steemit/@simonjay/month-30-steemit-monthly-report-15-3-2019
-I Have Powered-Up To Dolphin!-
https://steemit.com/life/@simonjay/powered-up-to-dolphin-22-3-2019
-Young And Now Disabled By Vaccine?-
https://steemit.com/familyprotection/@simonjay/young-and-disabled-by-vaccine-7-1-2019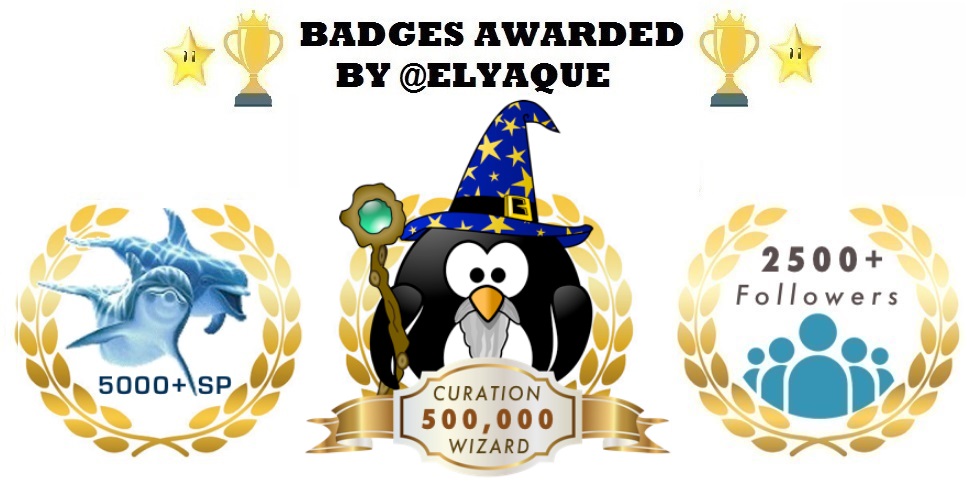 So if you like this page I need you guys to do me 2 easy things.
1.First please upvote this page. 2.And secondly dont forget to follow me below.
Also since votes don't always = $ and you if want to see more you can send me Steem Power Tips to @simonjay to help support me.
@paradise-found - @karenb54 - @koskl - @hanshotfirst - @meesterboom - @mammasitta - @akomoajong - @yusril-xabre - @surpassinggoogle - @whatisnew - @kristy1 have already done this so a big thank you to them all!
http://garymarmstrong.com/wp-content/uploads/2013/08/red-arrow.jpg
---
[Follow Me Here @simonjay