Turning transgenders to tax collectors
---
Civic administration in my city has now appointed the transgenders as tax collectors as part of a special squad.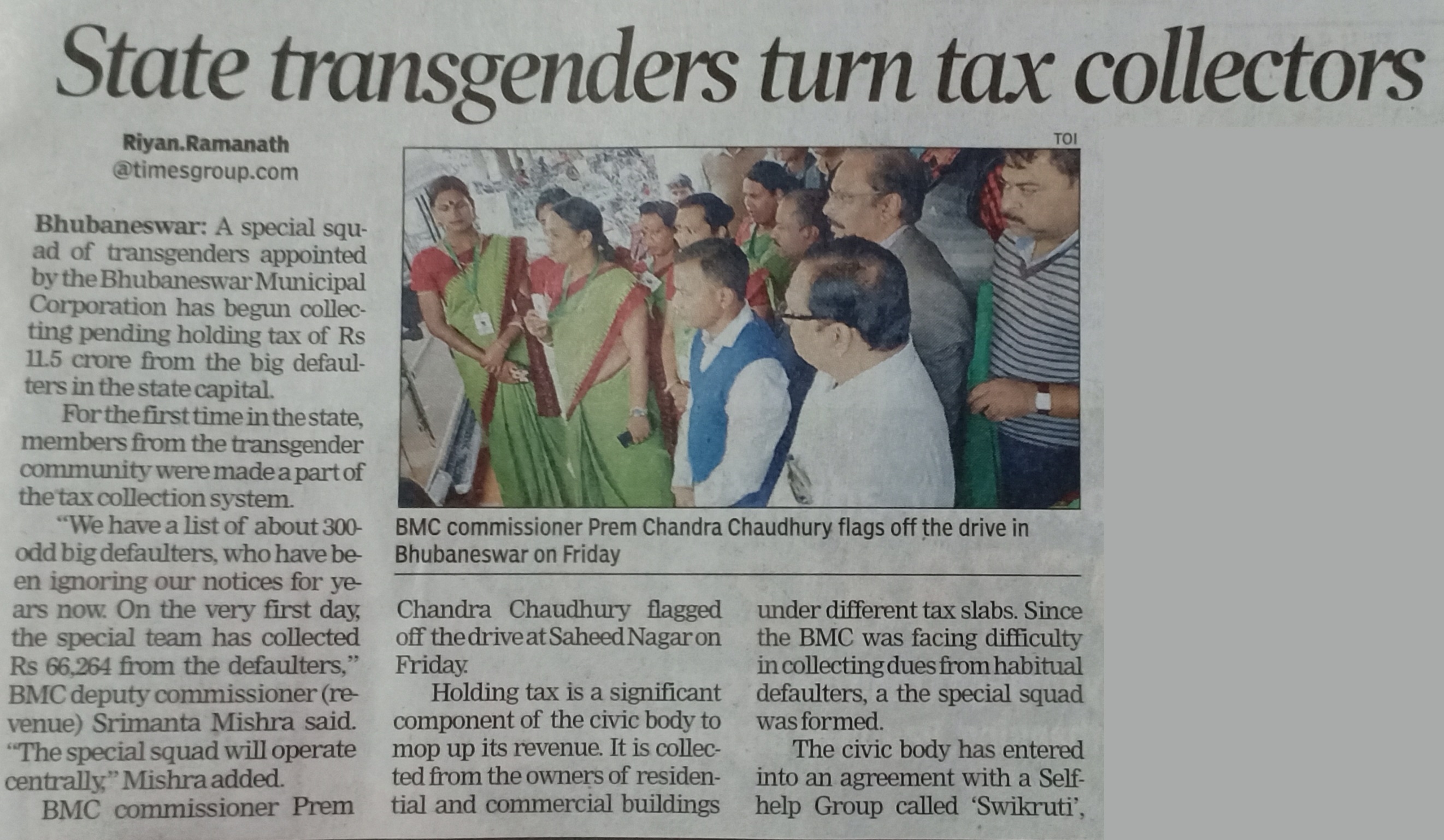 I was delighted to see the news in today's newspaper and I think, its a very smart move and a management lesson. Usually majority of the citizens pay their dues in time. Though there are not enough facilities set up by now to pay taxes online till now, I usually go and pay tax every year in their office. And even though we are loyal to pay our tax in time, its the big players, who always default. The authority owes an amount of 11.5 crore , that too for holding tax, which is barely few hundred rupees a year for a plot of 1500 sq ft. Of course these defaulters would be having large areas owing more tax, but they are influential. Some would have political relationship, some are powerful .
So what a niche way to collect tax from them by engaging the transgenders 😁😁😁 with whom they will definitely not argue 😁 And more ever these transgenders have been provided all the amenities ( vehicles / uniforms) to prove themselves to be authorized and will get 1% of the collected amount - which will provide a better way for living for them.
So its a WIN-WIN situation for the Civic Administration as well as the transgenders and certainly a very good move.
https://twitter.com/sanjeevmbbsr/status/1226082200241627136