Shiny Monday - Silver from sweden and France!
---
Happy monday Stackers!
Last week I received some amazing silver that is a little different from what I usually buy. I know very little about them so I cant say to much, but I share the little info that I DID find 😉
Mabye one of YOU know more!
〰️🌹〰️
200-krone anniversary coin in silver
The 250th anniversary of the Royal Palace in Stockholm. (October 1, 2004)
Denomination: SEK 200 Metal: 925/1000 Weight: 27.03 Diameter: 36 millimeters Number of coins sold: 30 580 pieces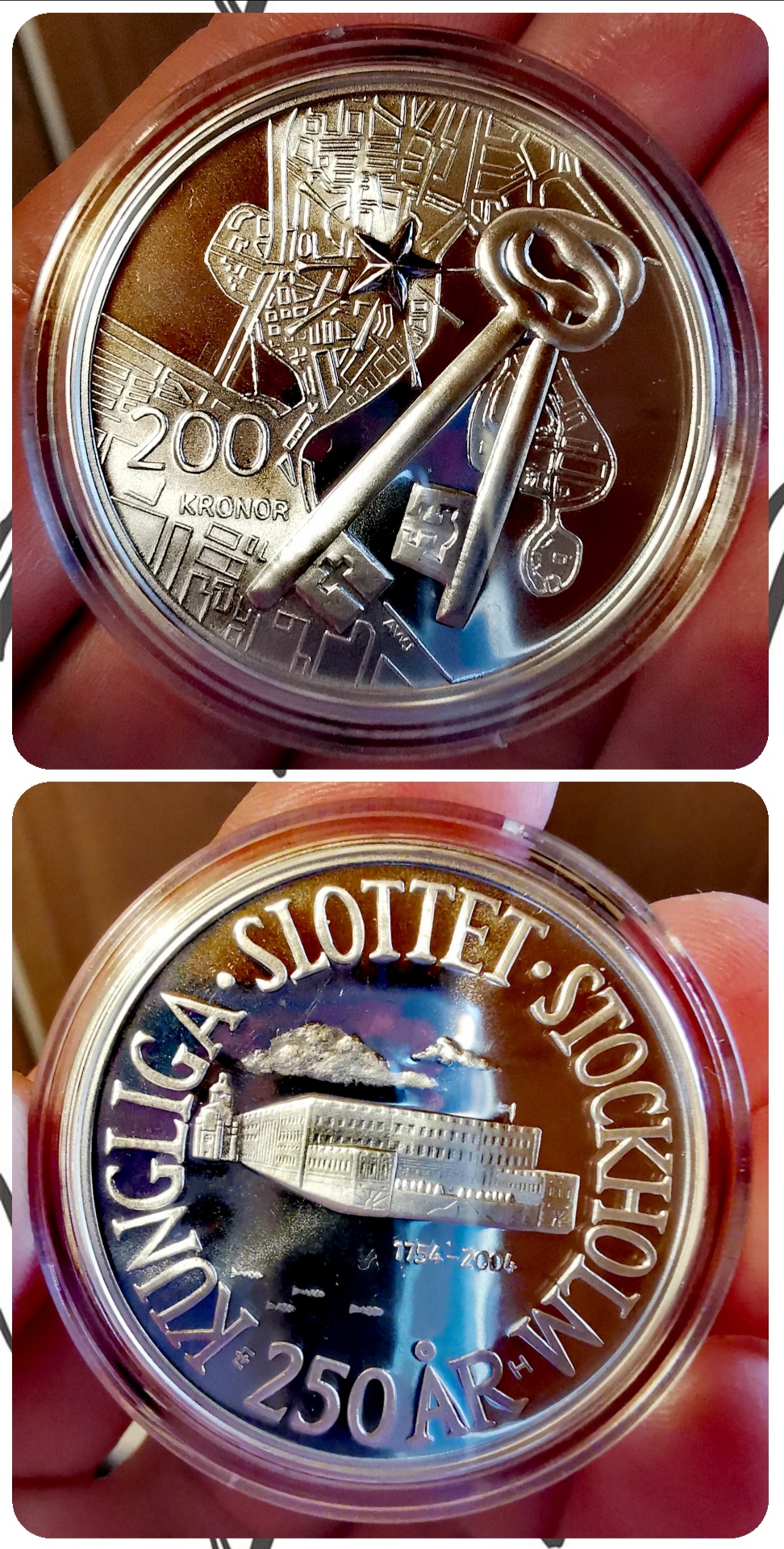 Photograph by @saffisara
Artist is Annie Winblad Jakubowski, who with this coin also debuts as coin artist. The coins are manufactured by Nordic Coin AB, the Swedish Mint Agency in Eskilstuna.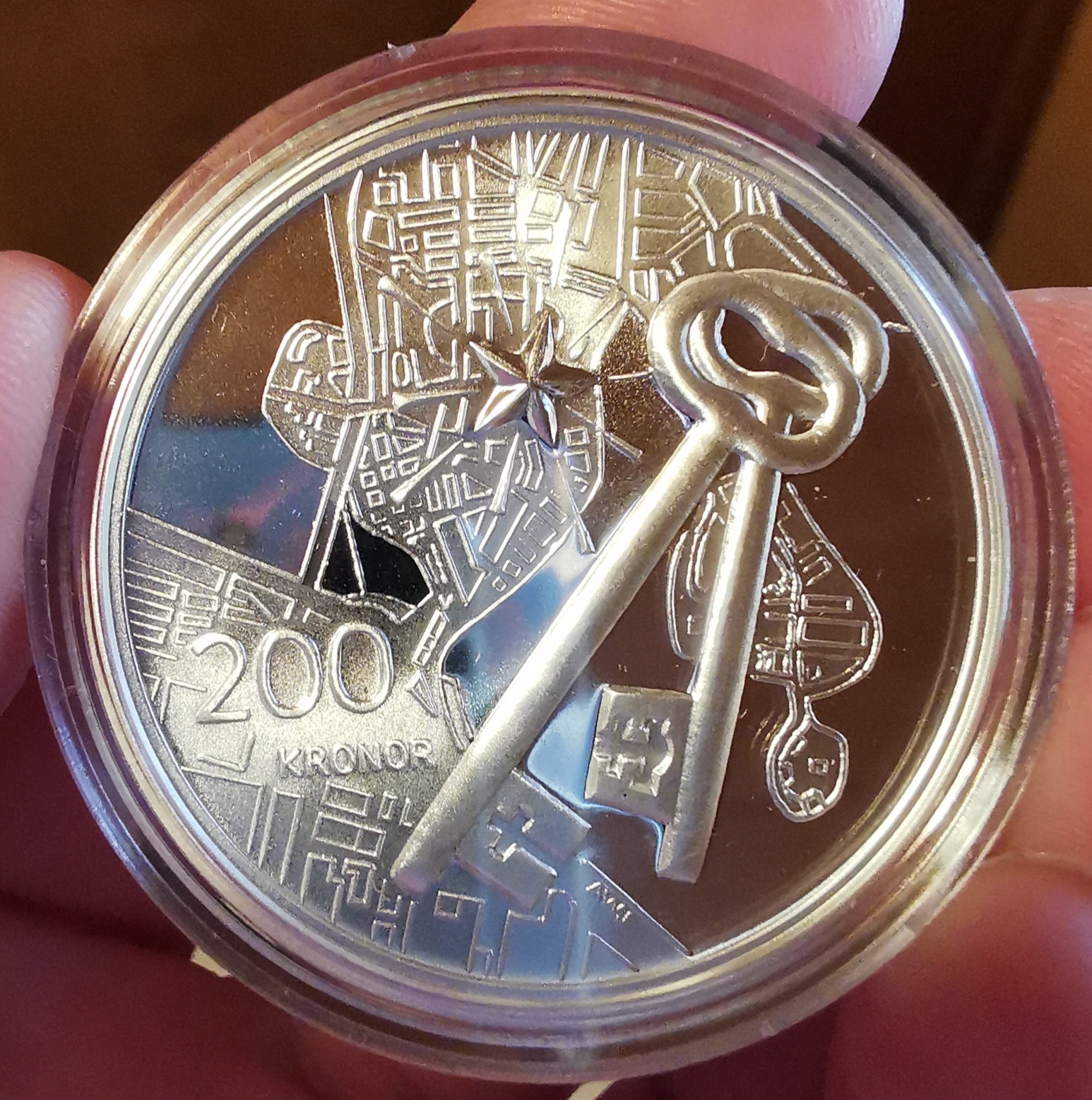 On the back is a map of Stockholm with the Old Town in focus where the Royal Palace is marked with the North Star. Above the map image are two keys. To the left of the map picture it says "200" and below it "KRONOR".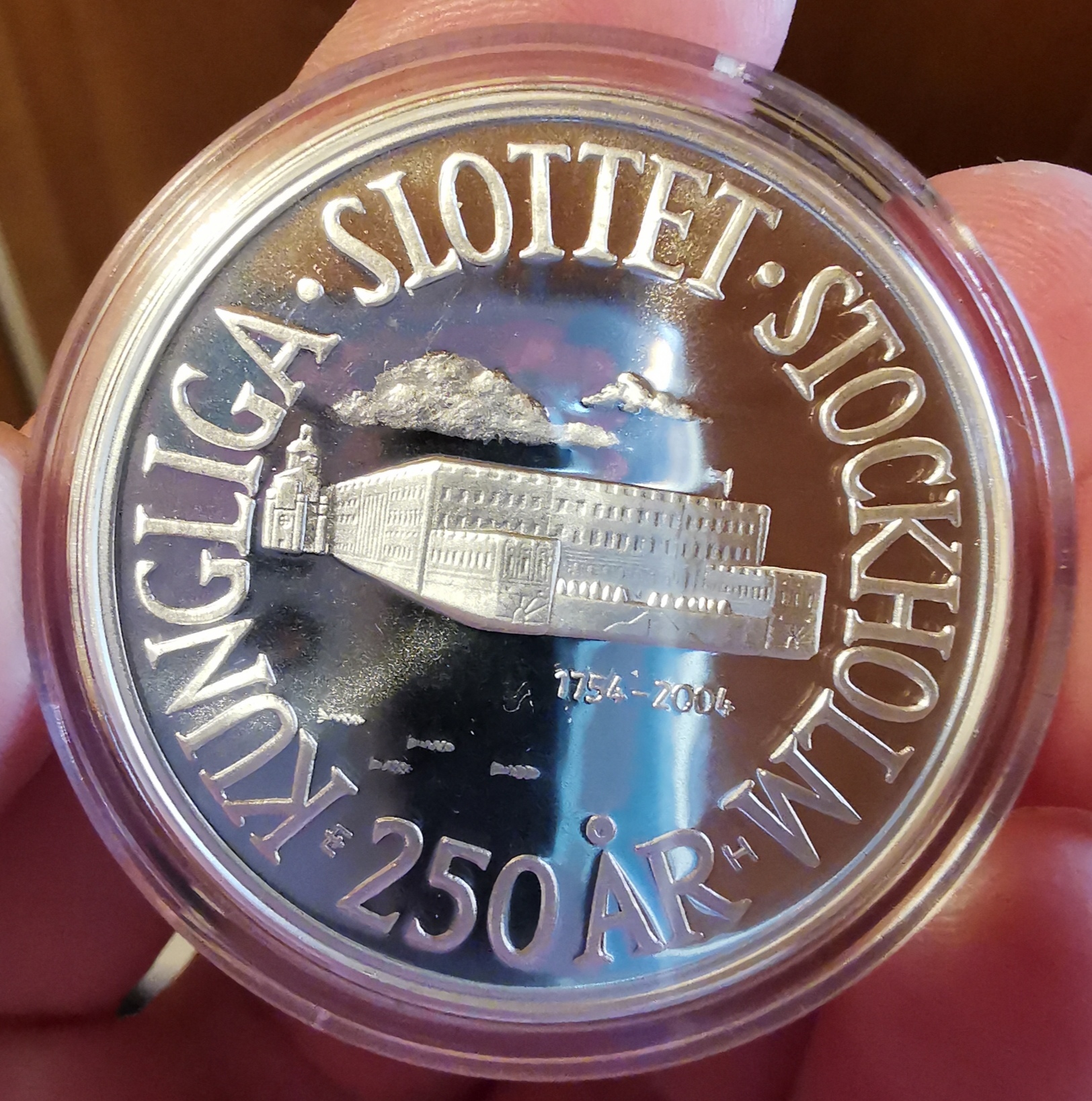 The front page shows Stockholm Castle, with the years 1754-2004 under the castle, and as a paraphrase clockwise "KINGLIGA • SLOTTET • STOCKHOLM" and below "250 YEARS".
Source 👉 click here
〰️🌹〰️
I don't have many swedish coins but are looking as I really like to have some 😉 I fell in love with this coin but as much as I love the Royal Palace on the front, My favorite is the back with the keys
〰️🌹〰️
France, 6.55957 francs, 1999
Country: France Period: Fifth Republic (1958-date) Type: Non-circulating coin Year: 1999 Value: 6.55957 Francs (6.55957 FRF) Currency: New franc (1960-2001) Composition: Silver (.900) Weight: 13 g Diameter: 30 mm Shape: Round Minted: 200.000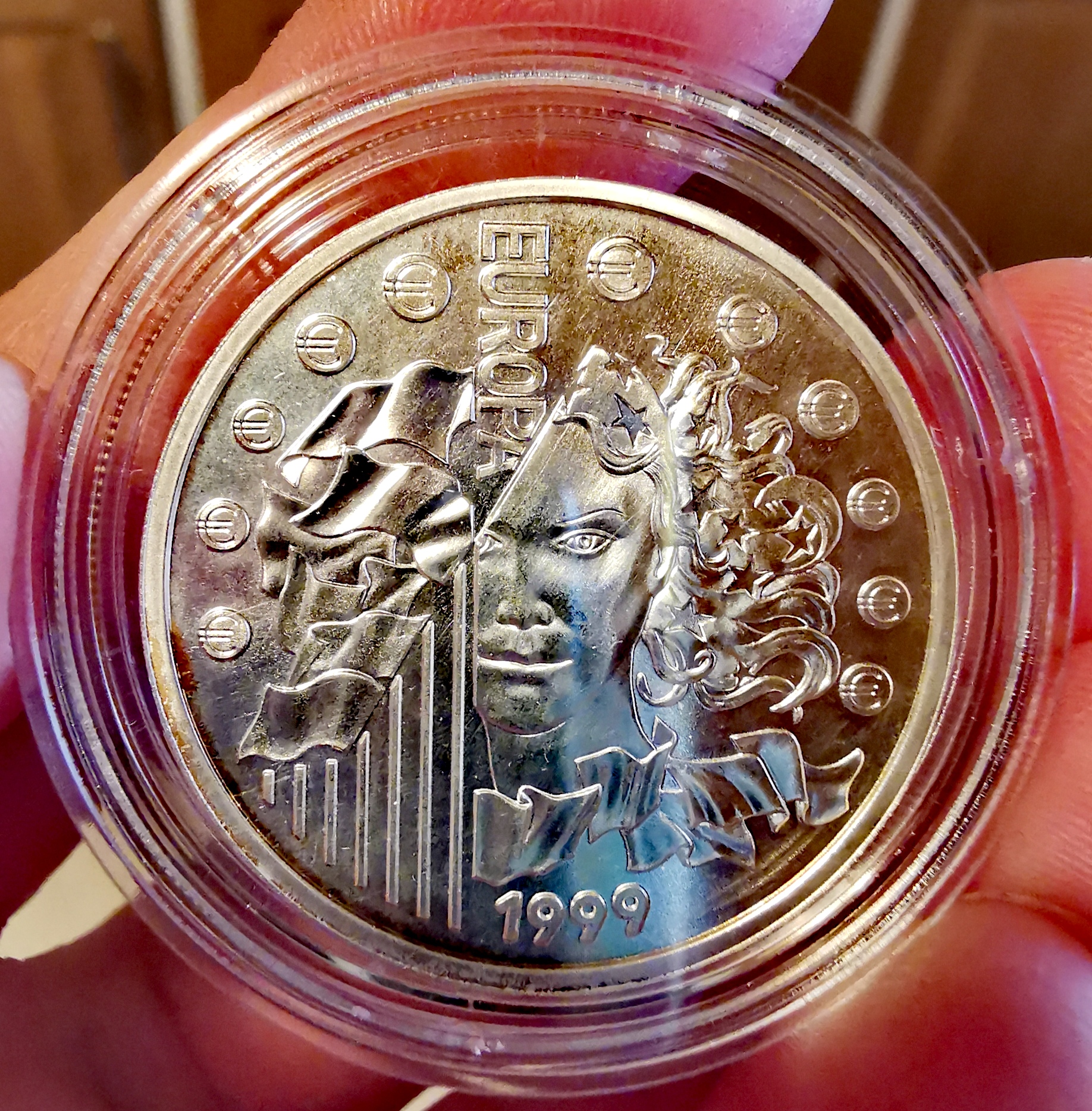 Obverse
Lettering: EUROPA 1999
Reverse
Lettering: RF 6,55957 FRANCS BELGIQUE/BELGIË-DEUTSCHLAND-ESPAÑA-FRANCE- ···40,3399·····1,95583··166,386·6,55957· IRELAND-ITALIA-LUXEMBOURG-NEDERLAND-ÖSTERREICH 0,767564·1936,27··40,3399···2,20371···13,7603 PORTUGAL-SUOMI ···200,482·5,945573
Source 👉 click here
〰️🌹〰️
This is one I never seen before and I absolutly love the Lady on the front, she reminds me of the Ladies on silver shields Freedom and Fearless!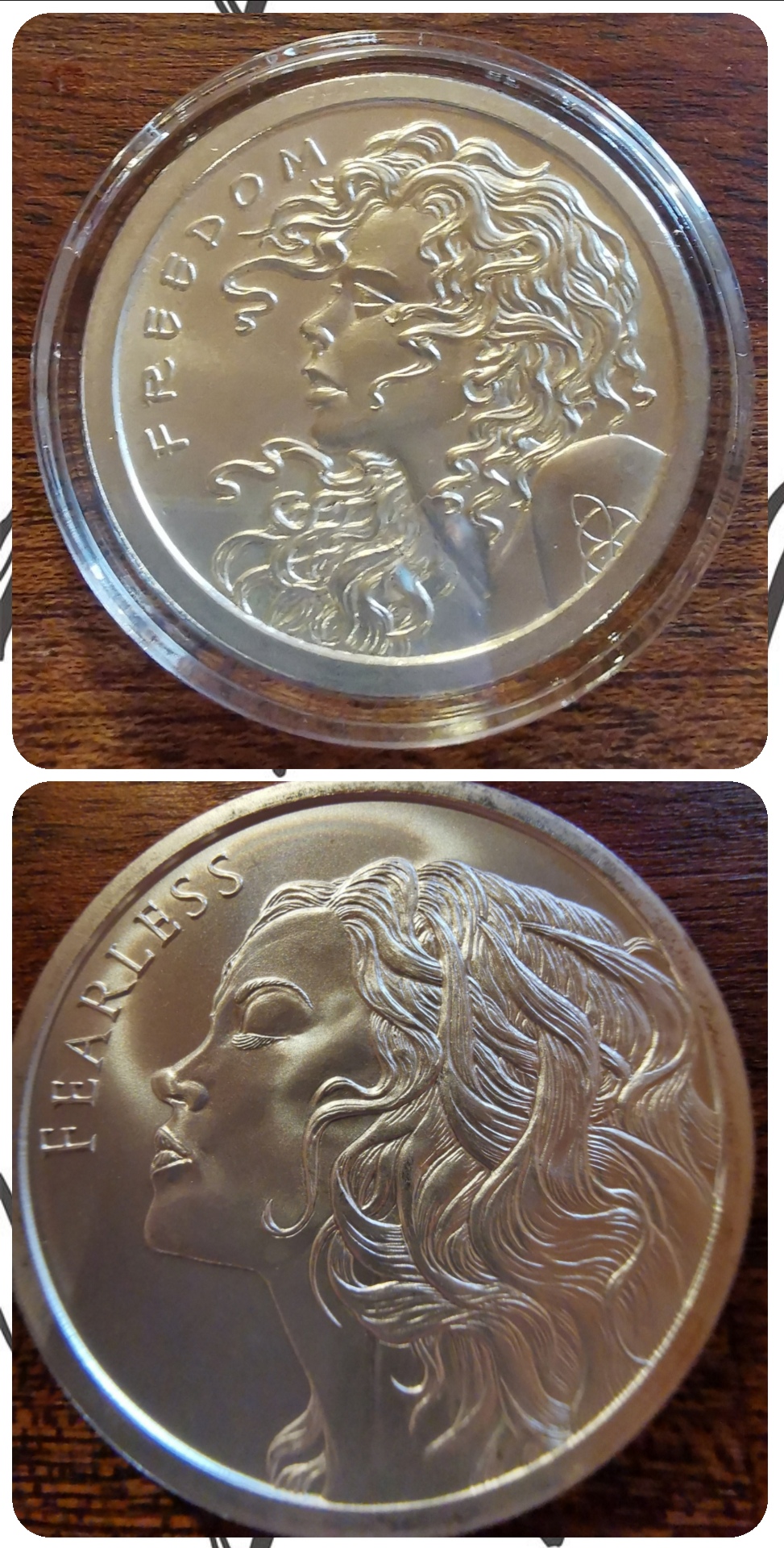 My favorite silver ladies along with Justice 🥰
〰️🌹〰️
That was my monday silver to share and I hope you liked it... I like it ALOT!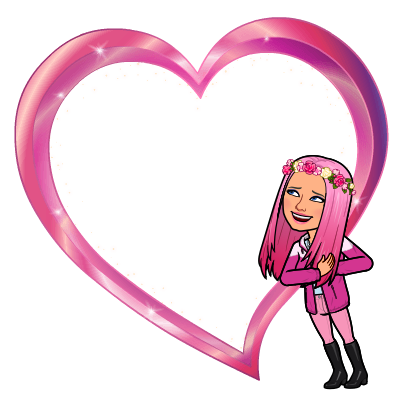 Silver makes me... smile, bubbly, Hot 🔥 😜 lol
STACK ON PEOPLE!!
😎💰😎

Proud Member of the best family ❤️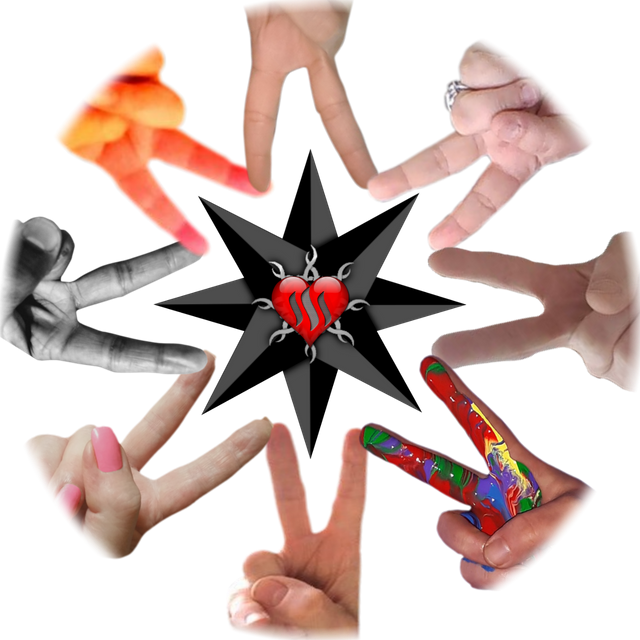 Peace - Unity - Family - #thealliance Amazing leader @enginewitty
Proud member off #silvergoldstackers

by the Great @thekittygirl
Proud Member of SSG
And totally infected by Stackitis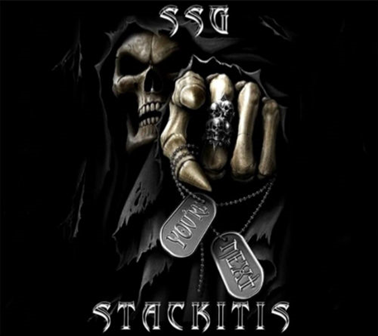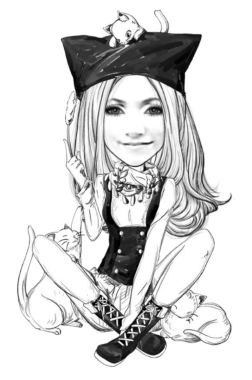 Proud Sister of #ladiesofssg4eva ❤️

🌸Just happy about life and Thankful for all the blessings in it! 🌸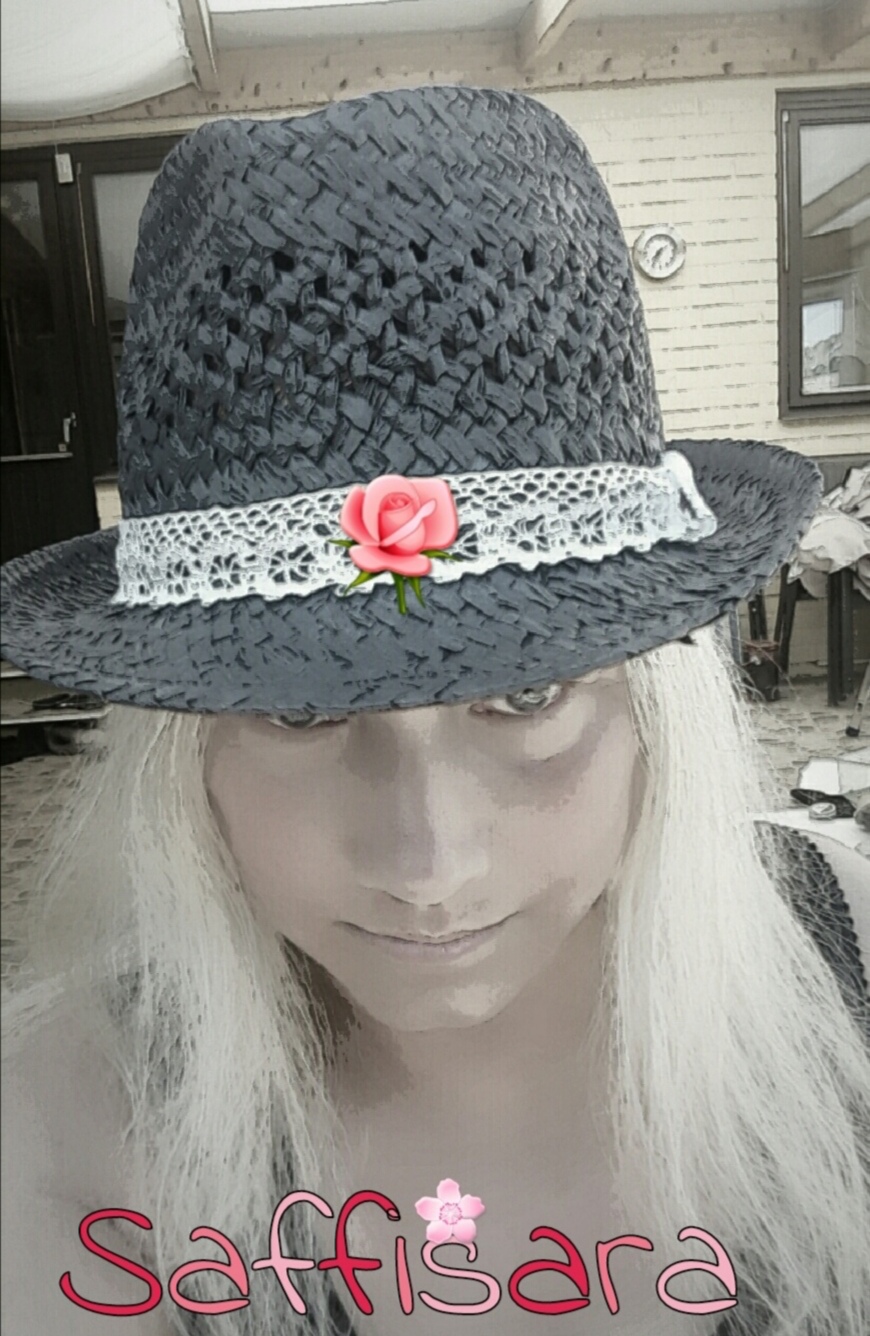 @saffisara :Passionate about reading YOUR posts and commenting. Loves to laugh and take pictures. AND I'm a Hug Lover! Remember Every day is a #haturday
🌼All pictures are my own and taken by me 🌻

Thank you @enginewitty 💖
https://youtu.be/gcrbFfXBzcc

Thank you @enginewitty for this badass banner❤️