ANNOUNCING the WINNER - A PIRATE RESCUE Mission? Initiated by @tigerlily
---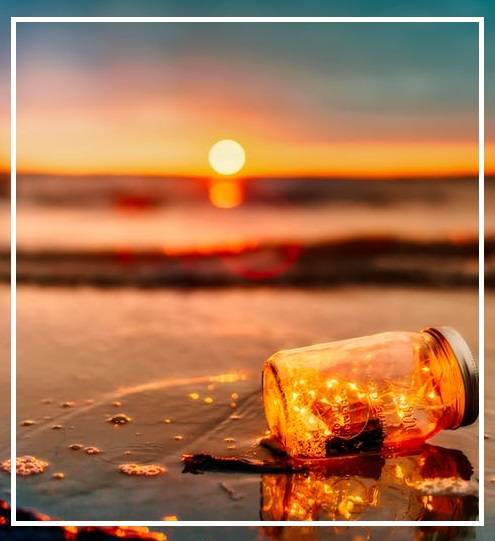 image from @tigerlily
A while back our Capt'n @tigerlily made a post on Uptrennd about A PIRATE RESCUE MISSION???
It was about rescuing a pirate Saffi Princess from evil kidnappers and the challange was to write a story about a rescue. 😁 lol
It cracked me up good, and we all know that Tiger always has funny ideas up her sleeve.
And this was one that even turned out much BETTER AND HILARIOUS than any of us could ever imagine 😂😂 Hahahaha
OMG... We laughed so Hard.
And she putted ME as the Judge 🙈 OMG Its been my hardest decision EVER!!
You ALL did a Fantastic job and your stories blew me away guys
I am proud to have been a part of your stories ❤️
🏴‍☠️💣
THANK YOU TO :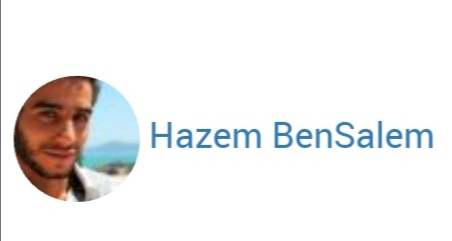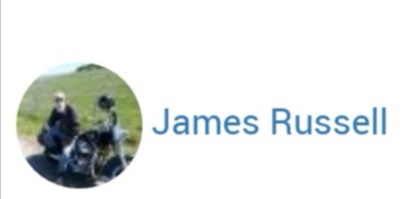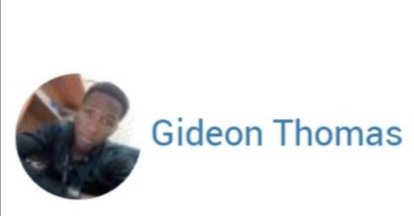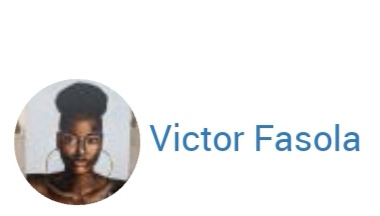 CAPT'N TIGER
was so happy to laugh so Hard and Loving your stories, that she couldn't help herself.... Guess what...
She Will give you all 100 1up 😃 THANK you Me Capt'n...
Aaaarrrrgg....
You all deserve reward for the Amazing work you put down on your stories.
〰️🏴‍☠️〰️
And Now...
It's time to Announce the
WINNER
🏴‍☠️
@SENOR BLINDSKY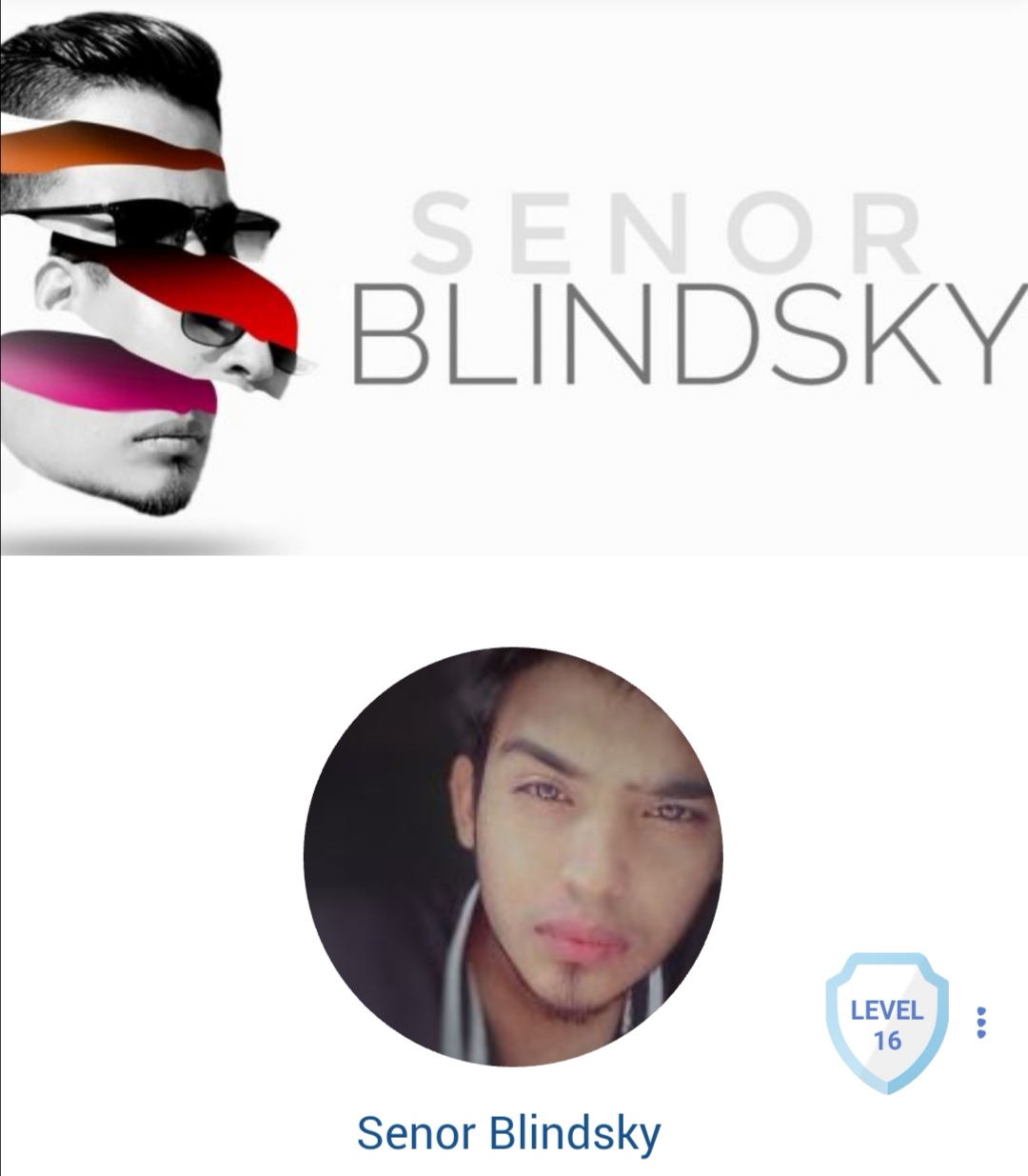 Thank Ye Pirate Blindsky for saving Me life 🙏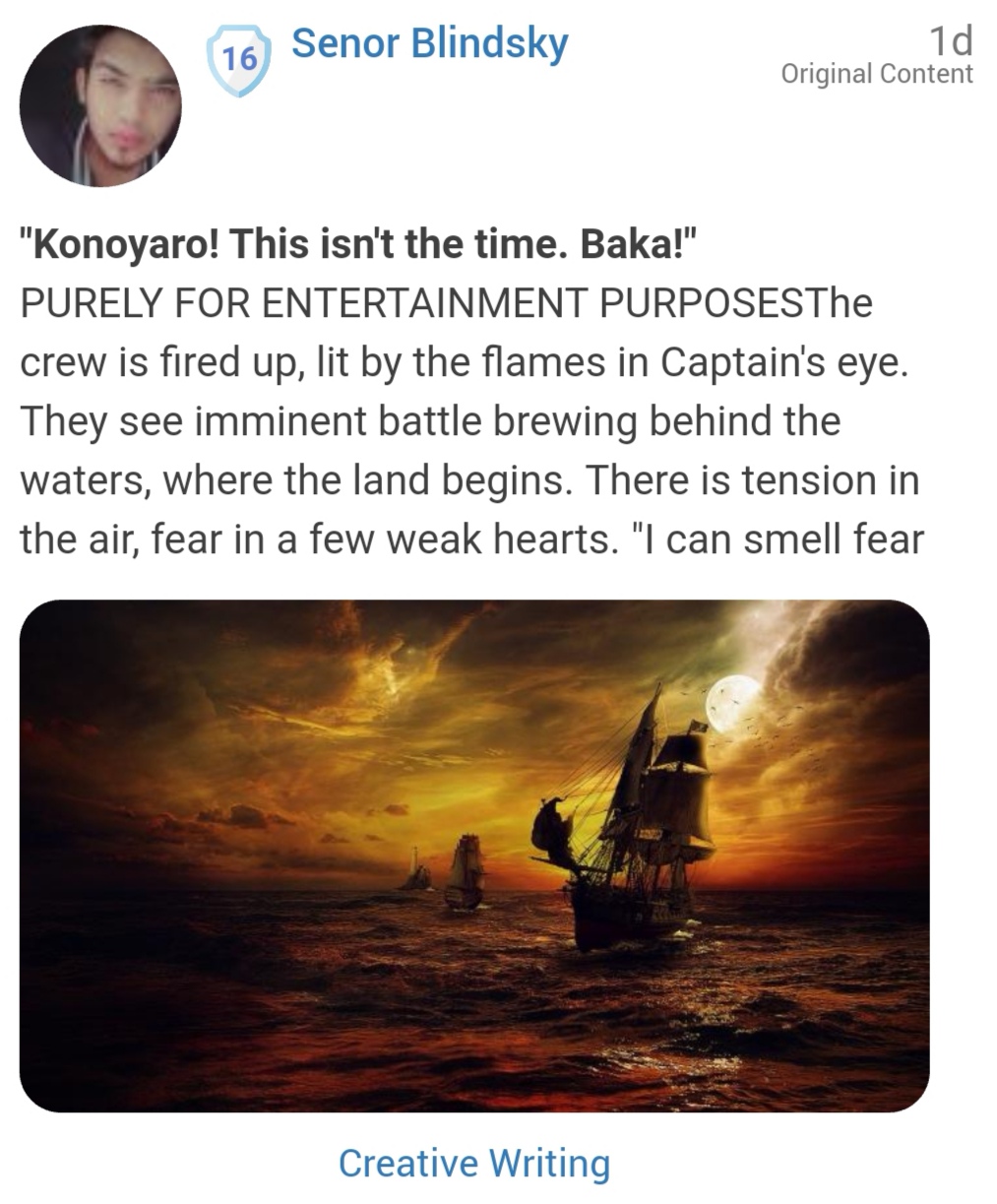 It Was a story that had soo many parts that made me cry from laughing so Hard 😂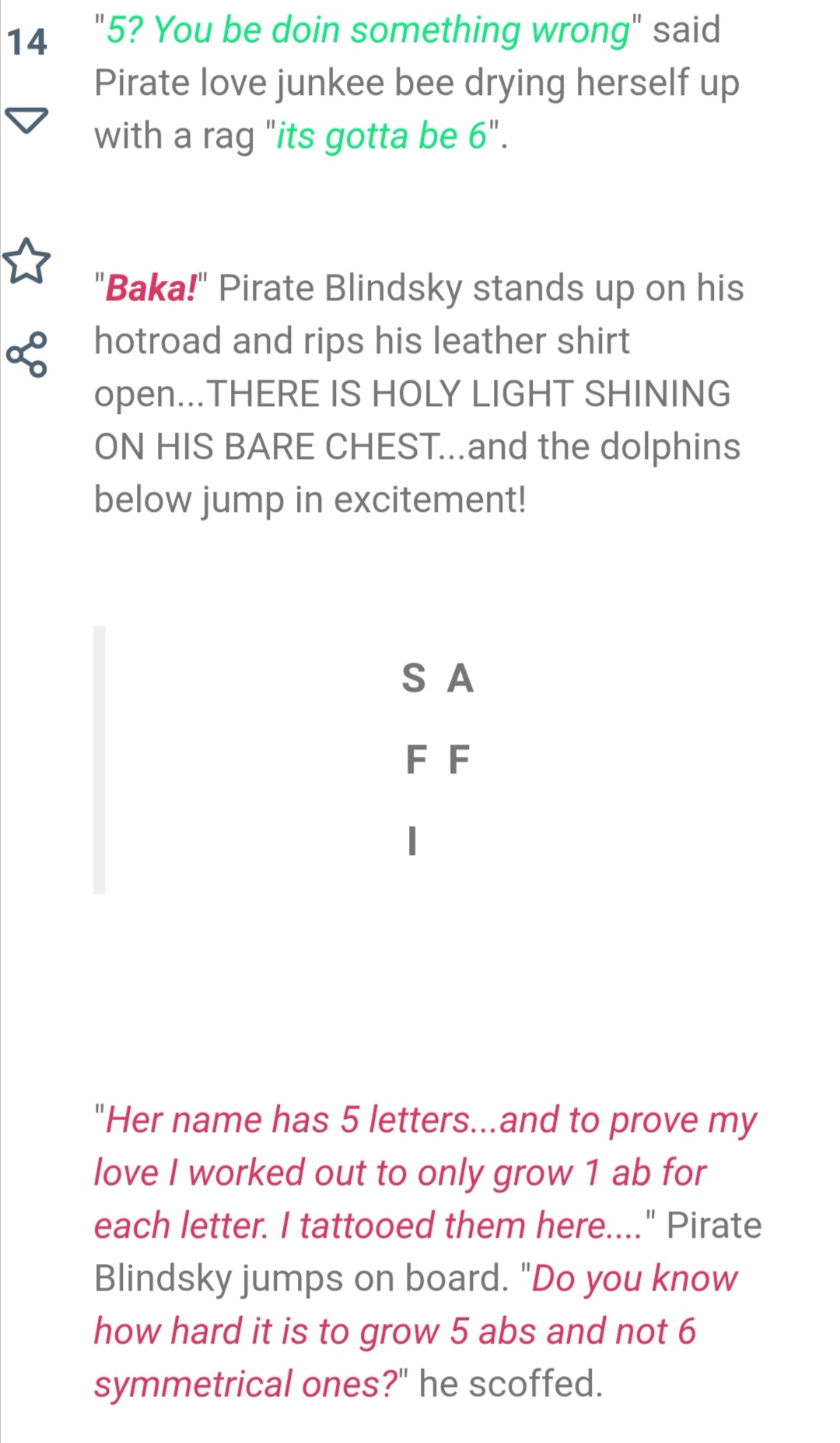 This was a part that just made me giggle like a idiot 😁 LMAO
🏴‍☠️💣🏴‍☠️
CONGRATS
And you Will now receive no other than...
200 1up
Ohh..and wait...
100 tiger points 😃
🏴‍☠️💣🏴‍☠️
THANK YOU CAPT'N TIGER for this challange and for your generosity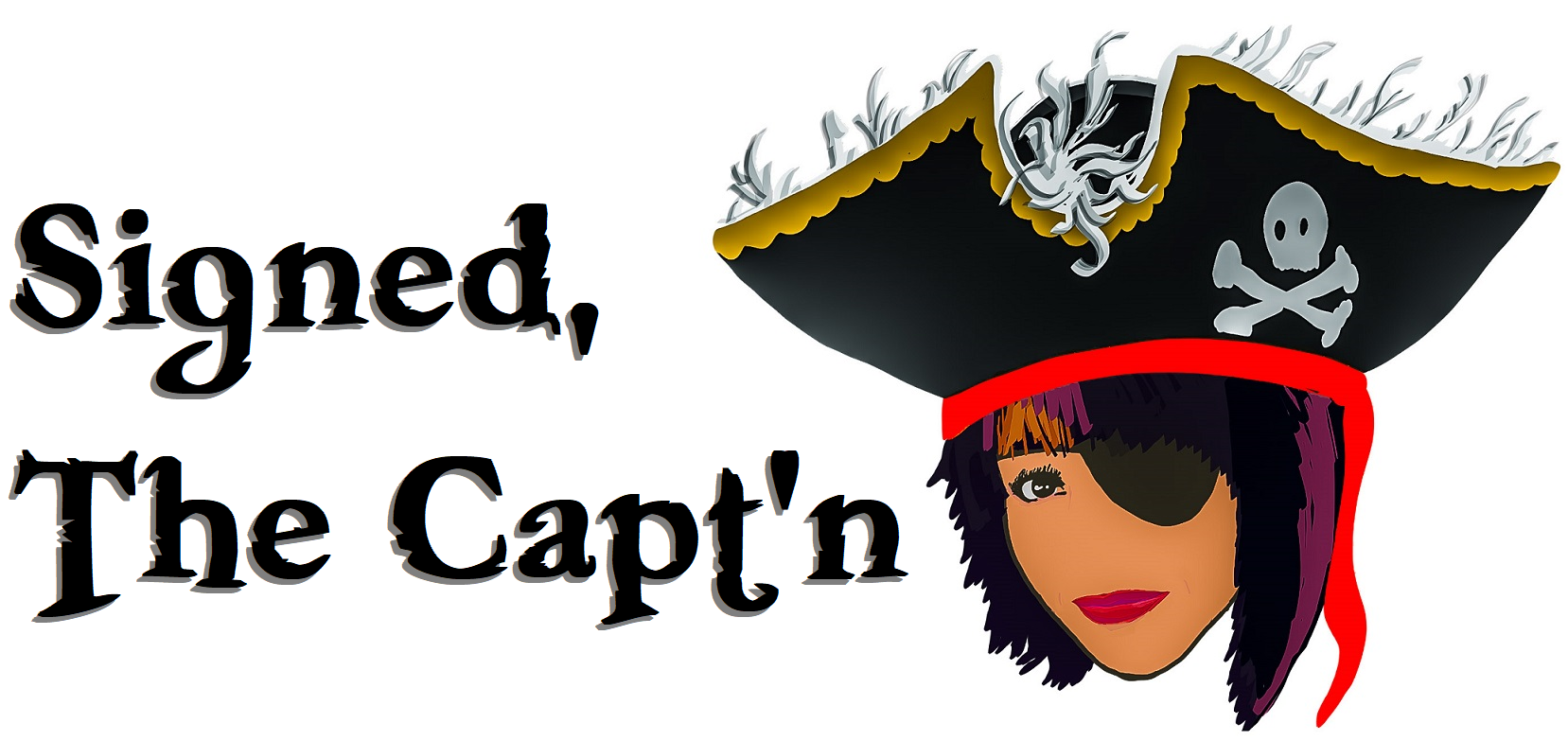 Long live our Capt'n ❤️
🏴‍☠️ Aaaarrrr...
Keep ya eyes on your Capt'n... Ye never know when another challange is coming!
🏴‍☠️💣
Goodnight from a Happy Pirate Saffi...
She can now sleep safely in her bed on Capt'n Tigers ship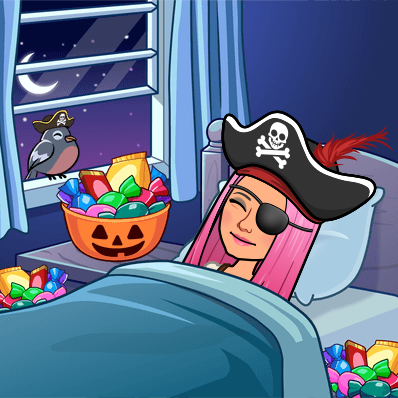 🤫 Ssshhh...💤💤💤💤 🏴‍☠️
〰️✨〰️
If you want to know more about this challange and stories, you are welcome to join us on Uptrennd 👆
It really is a place that I am addicted to by now 😜 Buwahahaha So many amazing People and lots of fun to paticipate in.
If you interested and like to comment and engage, it really is a place for you 😁 I use to Love Partiko and this place reminds me alot about that.
Check it out!
UPTRENND 👉 click here
〰️✨〰️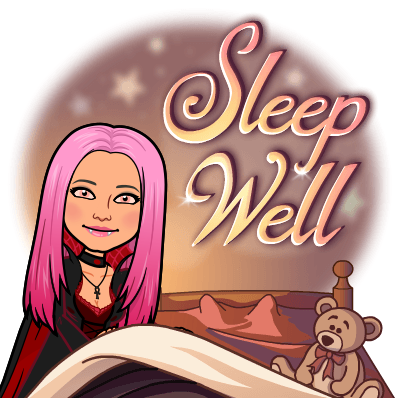 〰️💋〰️

Thank you @enginewitty for this banner ❤️