# 822 - Early American Commemoratives - Part 30
---
Most of the info below comes from: https://earlycommemorativecoins.com/
"Commemorative coins were first issued by the United States Mint in 1892 to mark the World's Columbian Exposition. The silver half dollars depicting Christopher Columbus were sold at the expedition for one dollar each. In subsequent years, the US Mint would continue the tradition of issuing gold and silver commemoratives to honor the important people, places, and events of the country.
Early commemorative coins were issued between the years 1892 and 1954 and have included primarily silver half dollars and gold dollars."
I will show the series "Silver Early Commemoratives". It will be presented in alphabetical order.
All coins weight 12.5g, with 90% silver purity.
The thirtieth is a MS66 1935 "Texas" Half Dollar.
"The Texas Independence Centennial Half Dollar had a rather ambitious maximum authorized mintage of 1,500,000 pieces, well above the modest levels of other recent issues. Eventually, the coin would be struck in five different years across three different Mint facilities."
NGC graded 1,649 1935 "Texas" Half Dollars, with 667 as MS66 and 290 above. 9,994 1935 "Texas" were minted in Philadelphia.
Today's price of this coin is around $340.00.
Designed by Texas sculptor Pompeo Coppini, the obverse features an eagle clasping an oak branch with a large star in the background.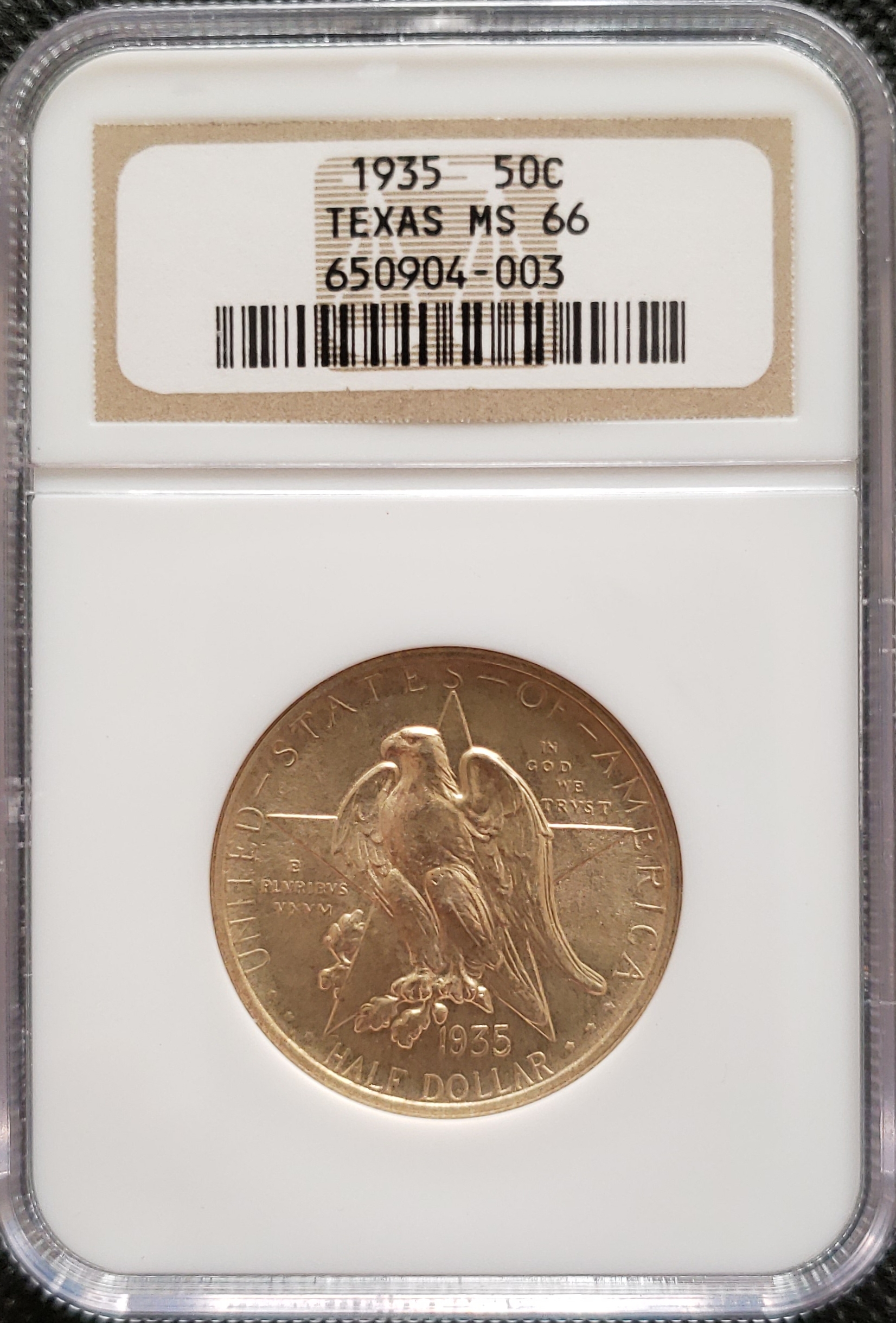 The central figure on the reverse of the coin is the kneeling figure of winged Victory. In her right hand is a spray of laurel, while her left hand rests on a representation of the Alamo. Beneath each of Victory's wings are portraits of the Texas heroes Sam Houston and Stephen Austin.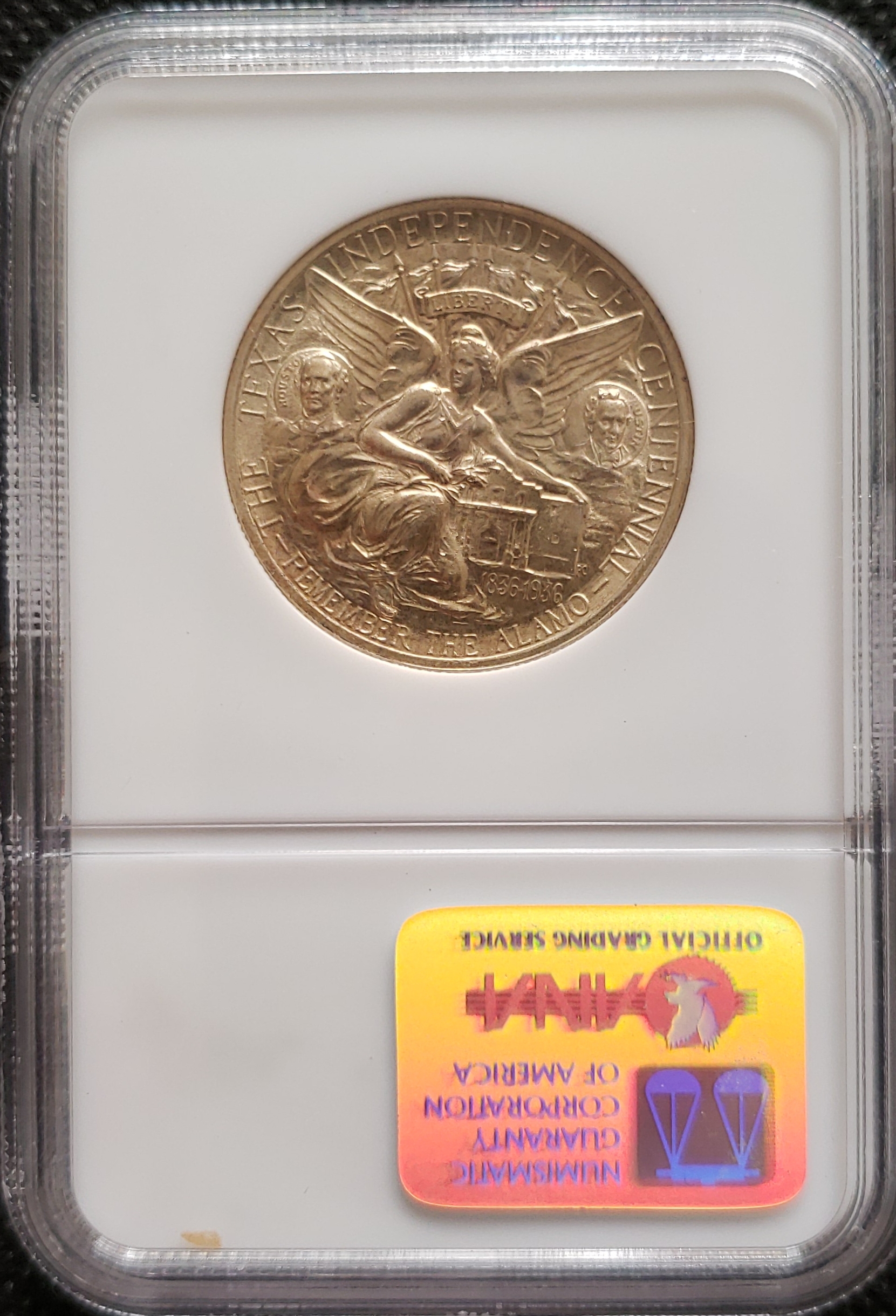 Thank you for reading. Please comment, upvote, resteem and advise me.