# 818 - Early American Commemoratives - Part 28
---
Most of the info below comes from: https://earlycommemorativecoins.com/
"Commemorative coins were first issued by the United States Mint in 1892 to mark the World's Columbian Exposition. The silver half dollars depicting Christopher Columbus were sold at the expedition for one dollar each. In subsequent years, the US Mint would continue the tradition of issuing gold and silver commemoratives to honor the important people, places, and events of the country.
Early commemorative coins were issued between the years 1892 and 1954 and have included primarily silver half dollars and gold dollars."
I will show the series "Silver Early Commemoratives". It will be presented in alphabetical order.
All coins weight 12.5g, with 90% silver purity.
The twenty-eighty is a MS66 1935 "Spanish Trail" Half Dollar.
"The present issue was authorized to mark the 400th anniversary of the "Old Spanish Trail", which extended from Florida to El Paso. This was the path traveled by the pioneer Alvar Nunez Cabeza de Vaca during the years 1528 to 1536. The authorizing legislation was passed due to the efforts to L.W. Hoffecker, who set up the El Paso Museum Committee to distribute the coins. He would also create the designs for the coins, which would be modeled by Edmund J. Senn. Some numismatic literature has questioned the appropriateness of this issue and claimed that it was produced to the benefit of a "one-man operation"."
PCGS graded 3,839 1935 "Spanish Trail" Half Dollars, with 684 as MS66 and 257 above. 10,008 1935 "Spanish Trail" were minted in Philadelphia.
Today's price of this coin is around $1,350.00.
"The obverse of the coins featured the head of a cow, which is a literal translation of part of the explorer's last name Cabeza de Vaca."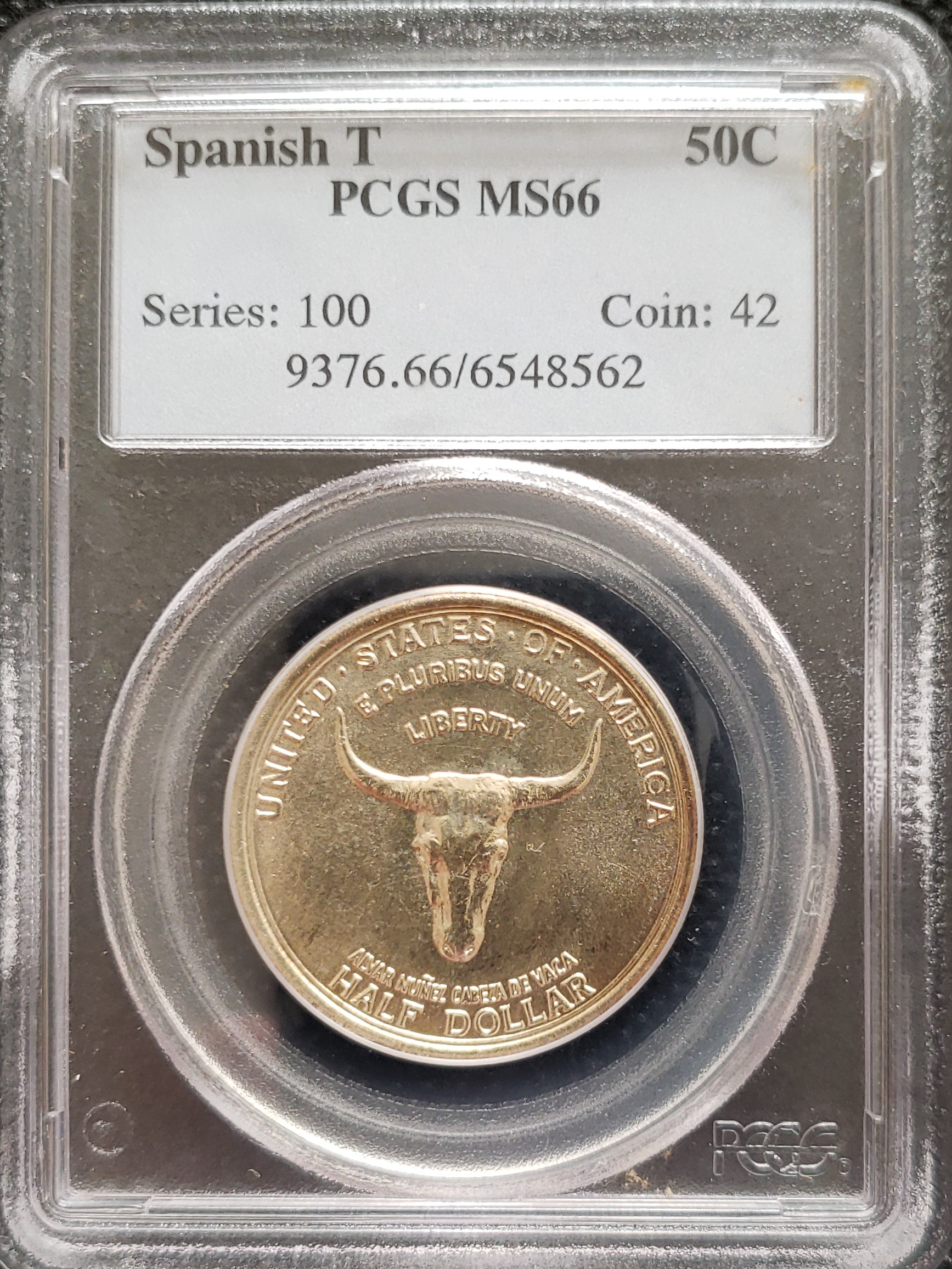 "On the reverse is a section of the southeastern United States with a line marking the trail. A yucca tree in bloom is superimposed over the central portion of the map."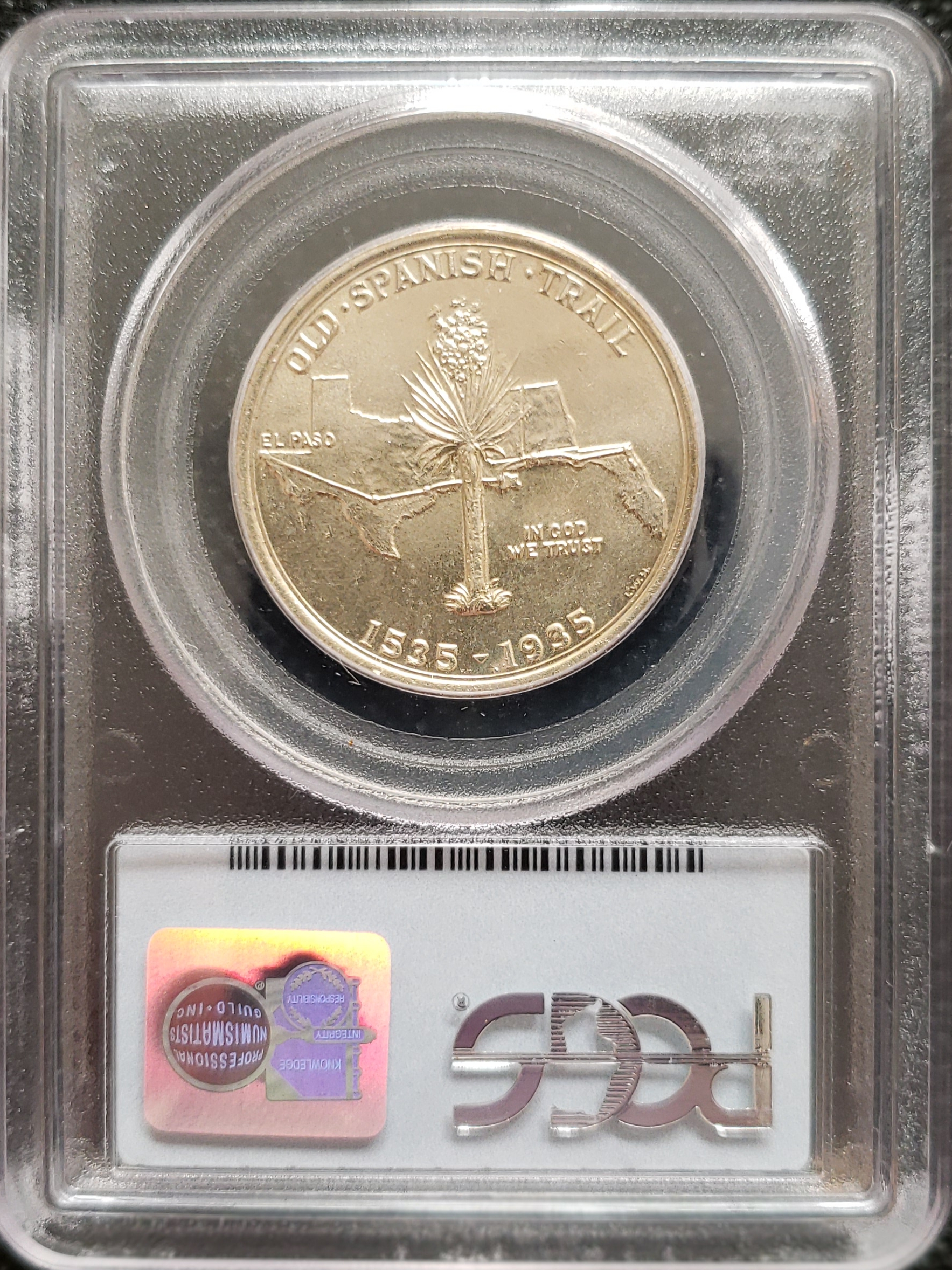 Thank you for reading. Please comment, upvote, resteem and advise me.