# 808 - Early American Commemoratives - Part 23
---
Most of the info below comes from: https://earlycommemorativecoins.com/
"Commemorative coins were first issued by the United States Mint in 1892 to mark the World's Columbian Exposition. The silver half dollars depicting Christopher Columbus were sold at the expedition for one dollar each. In subsequent years, the US Mint would continue the tradition of issuing gold and silver commemoratives to honor the important people, places, and events of the country.
Early commemorative coins were issued between the years 1892 and 1954 and have included primarily silver half dollars and gold dollars."
I will show the series "Silver Early Commemoratives". It will be presented in alphabetical order.
All coins weight 12.5g, with 90% silver purity.
The twenty-third is a MS66 1936 "Oregon" Half Dollar.
"Despite having one of the most beautiful design in the series, the Oregon Trail Half Dollar is usually cited as the best example of the abuses which began to take place within commemorative coin programs. Between the years 1926 and 1939, the coins were minted with eight different dates at three different mint facilities for varying prices, in an attempt to make as much money as possible."
NGC graded 1,676 1936 "Oregon" Half Dollars, with 575 as MS66 and 184 above. 10,006 1936 "Oregon" were minted in Philadelphia.
Today's price of this coin is around $290.00.
"The obverse was designed by James Earle Fraser. The full figure of a Native American in headdress is shown. He stands before a map of the United States with the Oregon Trail marked, with his left hand outstretched to the east and a bow in his right hand spanning the continent.
Officially, the US Mint states this as the reverse of the coin, although the designers of the coin and many collectors consider this the obverse of the coin. "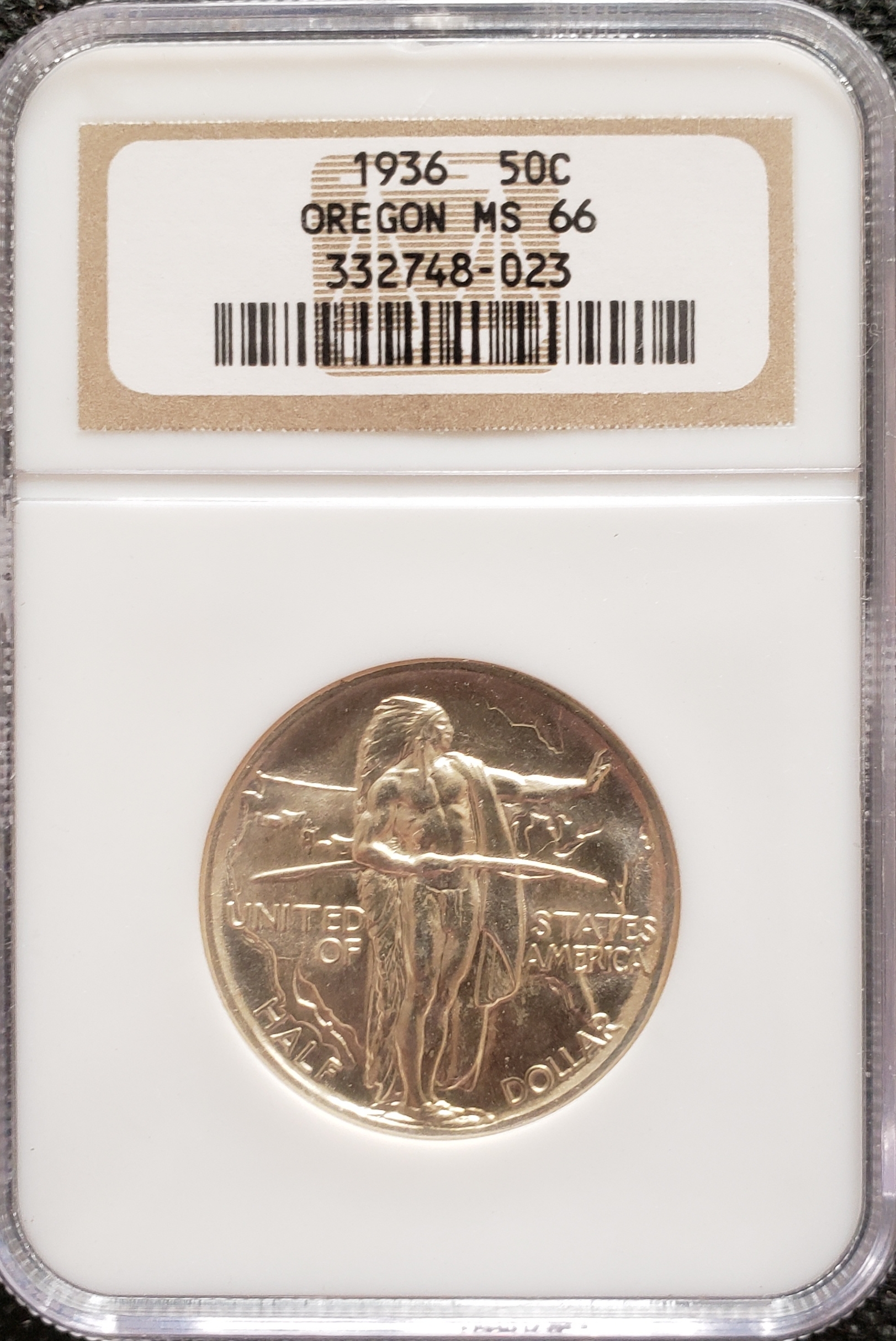 "The reverse of the Oregon Trail Half Dollar was designed by Laura Gardin Fraser. It features a covered wagon drawn by two oxen moving west, towards the setting sun."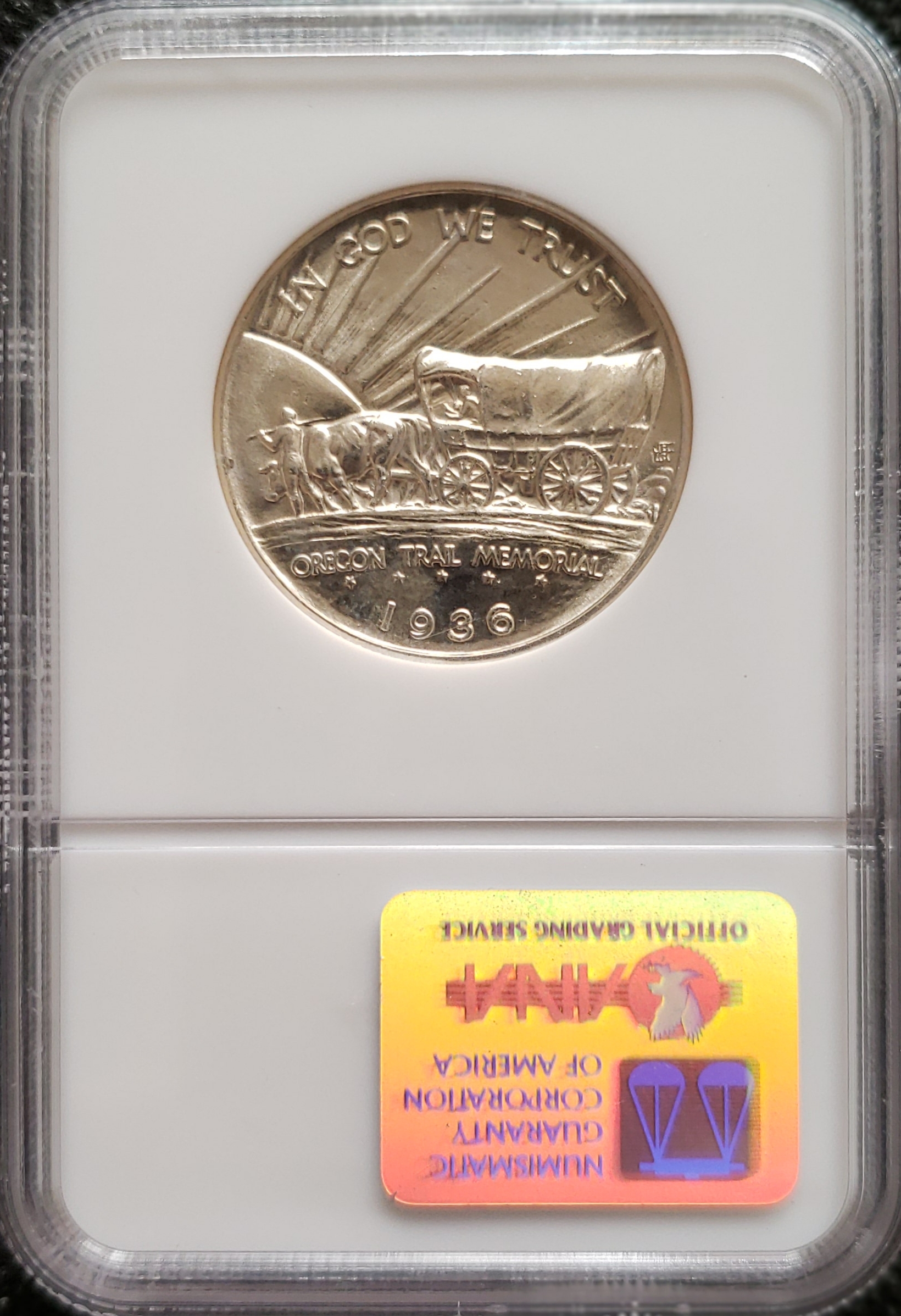 Thank you for reading. Please comment, upvote, resteem and advise me.