# 806 - Early American Commemoratives - Part 22
---
Most of the info below comes from: https://earlycommemorativecoins.com/
"Commemorative coins were first issued by the United States Mint in 1892 to mark the World's Columbian Exposition. The silver half dollars depicting Christopher Columbus were sold at the expedition for one dollar each. In subsequent years, the US Mint would continue the tradition of issuing gold and silver commemoratives to honor the important people, places, and events of the country.
Early commemorative coins were issued between the years 1892 and 1954 and have included primarily silver half dollars and gold dollars."
I will show the series "Silver Early Commemoratives". It will be presented in alphabetical order.
All coins weight 12.5g, with 90% silver purity.
The twenty-second is a MS67 1936 "Norfolk" Half Dollar.
"The 1936 Norfolk Bicentennial Half Dollar was issued to commemorate the 200th anniversary of the establishment of Norfolk, Virginia as a borough. Both the obverse and reverse of the coins carry incredibly voluminous number of inscriptions, which dominate the design."
PCGS graded 5,450 1936 "Norfolk" Half Dollars, with 1,193 as MS67 and 315 above. 16,936 1936 "Norfolk" were minted in Philadelphia.
Today's price of this coin is around $425.00.
"At the center of the obverse is a reproduction of the Norfolk City Seal, which carries a ship plow and stocks of grain. Inscriptions are placed in three concentric circles surrounding this image.
Designs for the coin were prepared by William Marks Simpson and Marjorie Emory Simpson."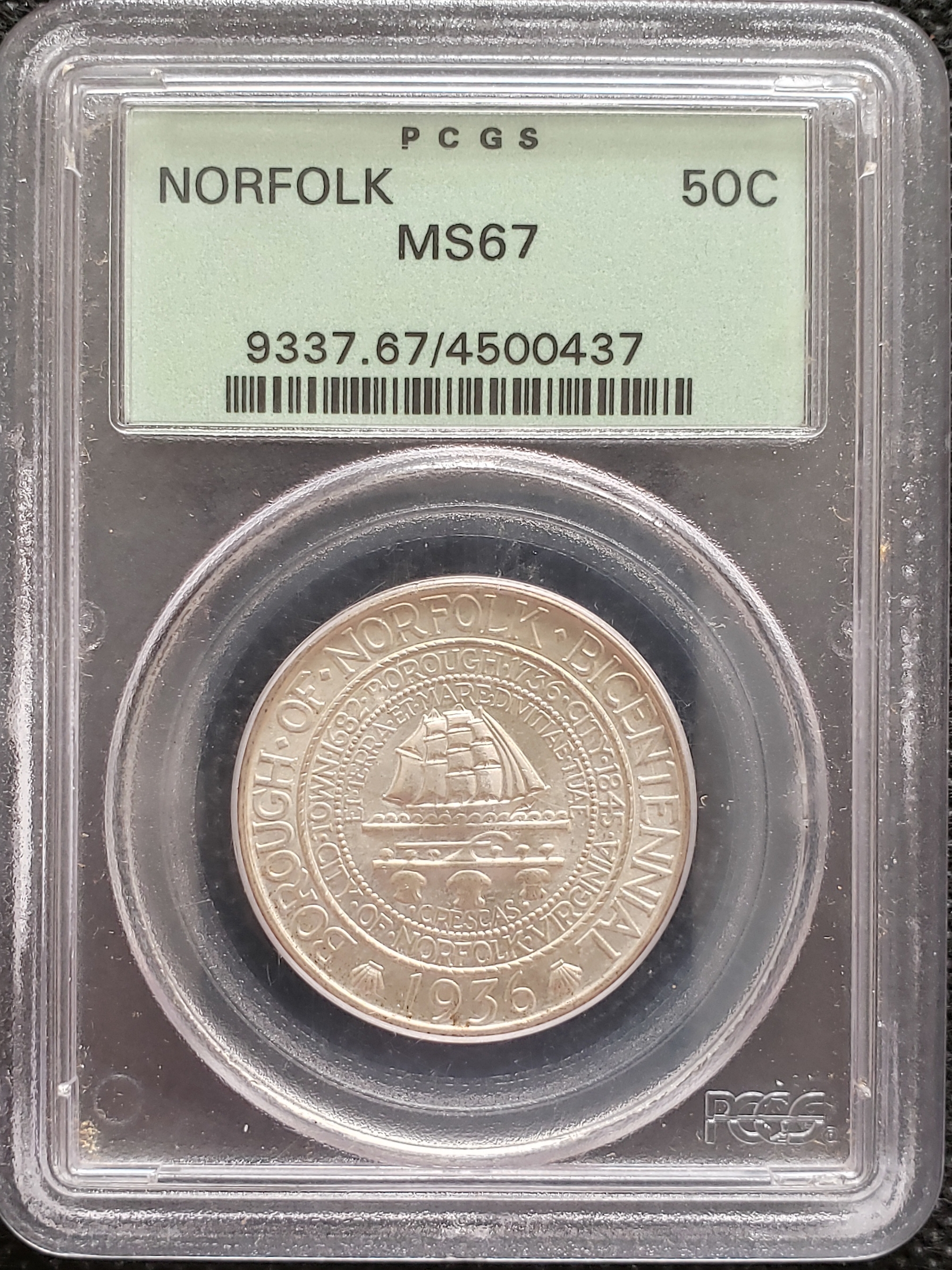 "The reverse carries an image of the Royal Mace of Norfolk, which was presented by Lieutenant Governor Dinwiddie in 1753. The date "1636" appears at center with two floral sprays."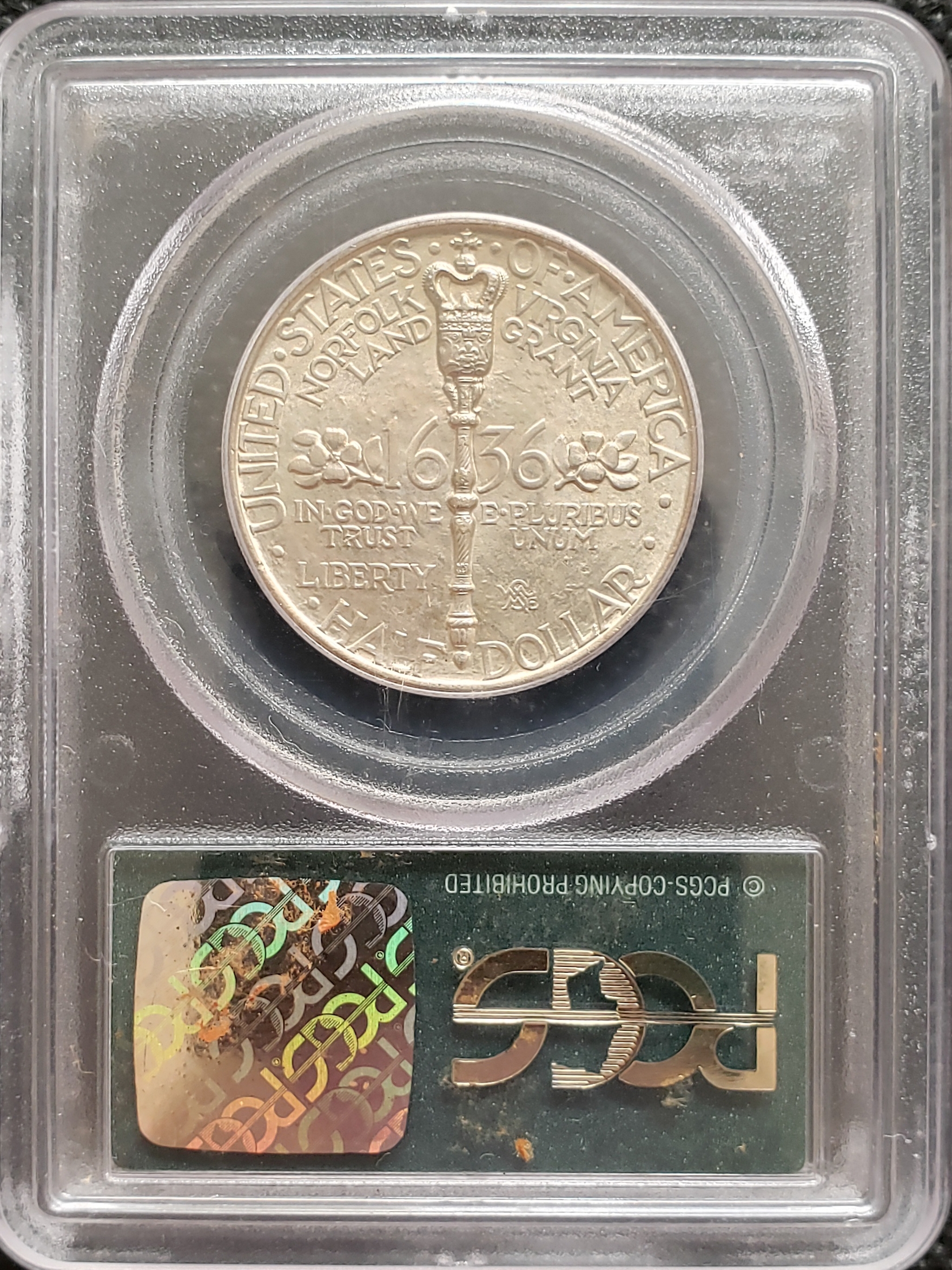 Thank you for reading. Please comment, upvote, resteem and advise me.