# 802 - Early American Commemoratives - Part 20
---
Most of the info below comes from: https://earlycommemorativecoins.com/
"Commemorative coins were first issued by the United States Mint in 1892 to mark the World's Columbian Exposition. The silver half dollars depicting Christopher Columbus were sold at the expedition for one dollar each. In subsequent years, the US Mint would continue the tradition of issuing gold and silver commemoratives to honor the important people, places, and events of the country.
Early commemorative coins were issued between the years 1892 and 1954 and have included primarily silver half dollars and gold dollars."
I will show the series "Silver Early Commemoratives". It will be presented in alphabetical order.
All coins weight 12.5g, with 90% silver purity.
The twentieth is a MS64 1923 "Monroe" Half Dollar.
"The 1923 Monroe Doctrine Centennial Half Dollar was promoted by the California film industry in connection with the First Annual Historical Revue and Motion Picture Film Industry Exposition. The topic of the coin was the 100th anniversary of the Monroe Doctrine, which stated that efforts of European countries to interfere or establish new colonies in the west would be viewed as acts of aggression. The Doctrine had a long standing impact on U.S. foreign policy."
NGC graded 3,786 1923 "Monroe" Half Dollars, with 1,597 as MS64 and 437 above. 274,000 1923 "Monroe" were minted in Philadelphia.
Today's price of this coin is around $235.00.
"The obverse design of the Monroe Doctrine Half Dollar features portraits of James Monroe and John Quincy Adams, who were both instrumental in formulating the Doctrine.
The artist and medalist Chester Beach is generally credited with the designs for the obverse and reverse of the coin."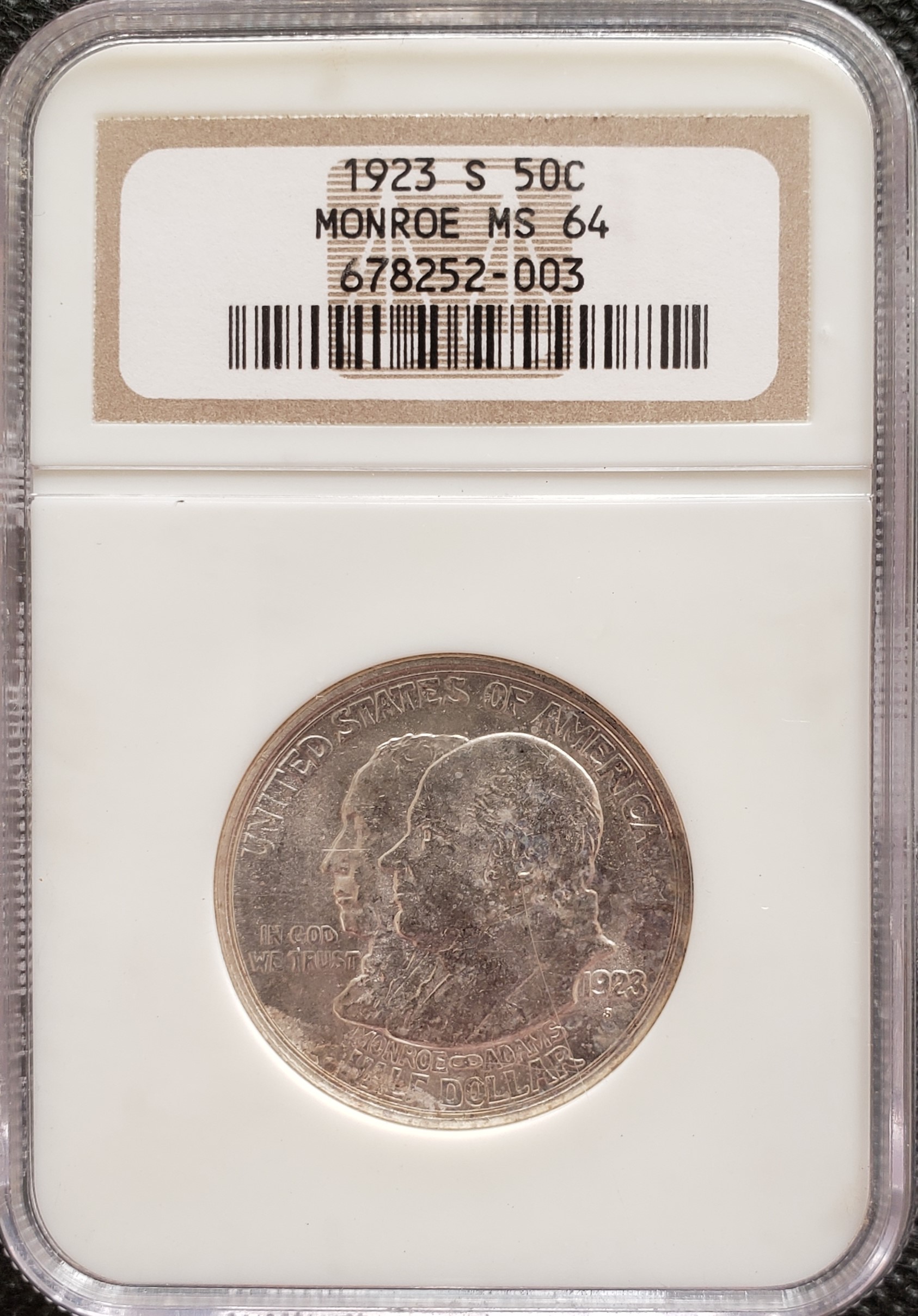 "Depicted on the reverse are two female forms in shapes resembling North and South America. This image is said to have been copied from a medal created by Ralph Beck in 1899 of the same theme."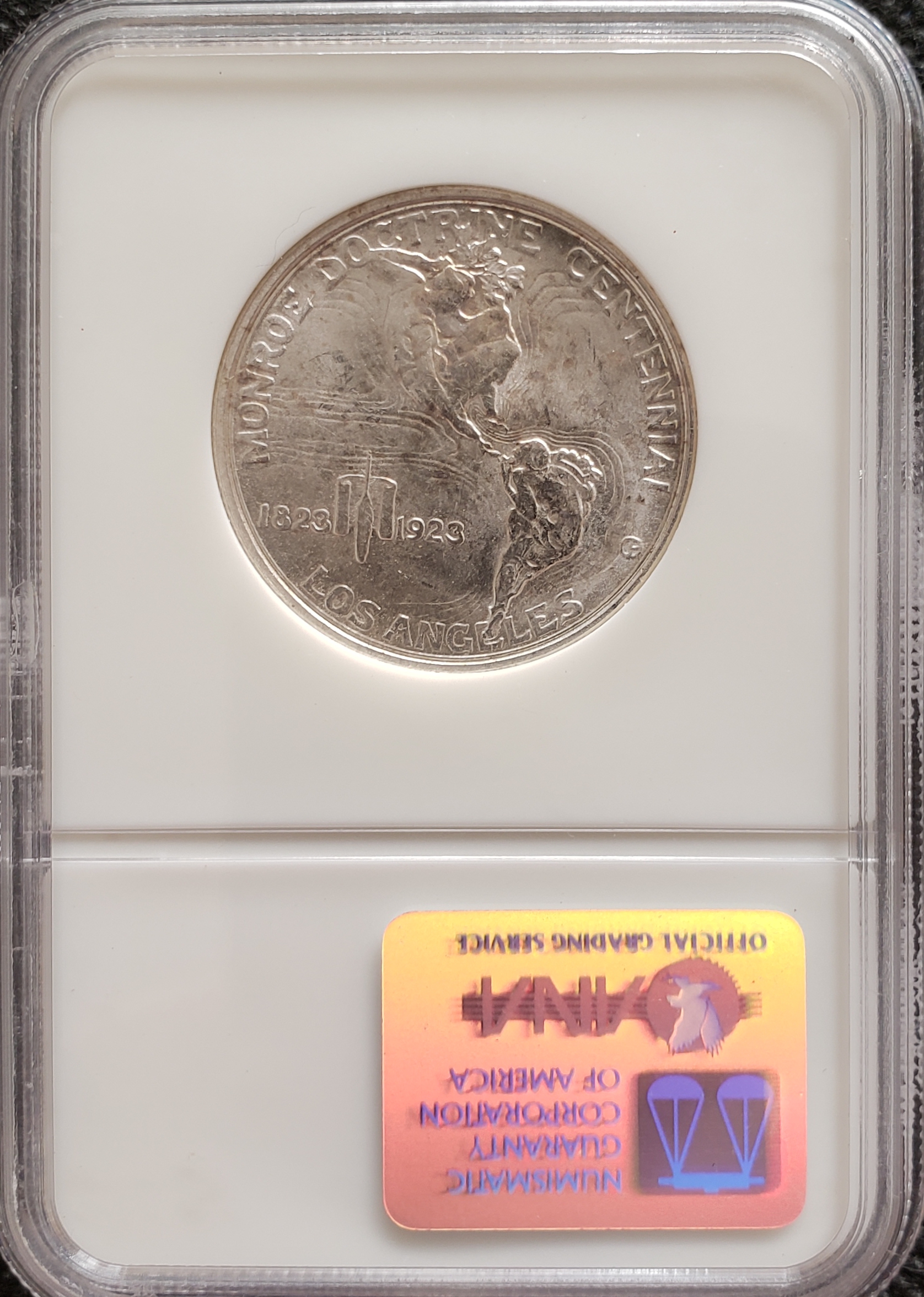 Thank you for reading. Please comment, upvote, resteem and advise me.