The acrobat…
---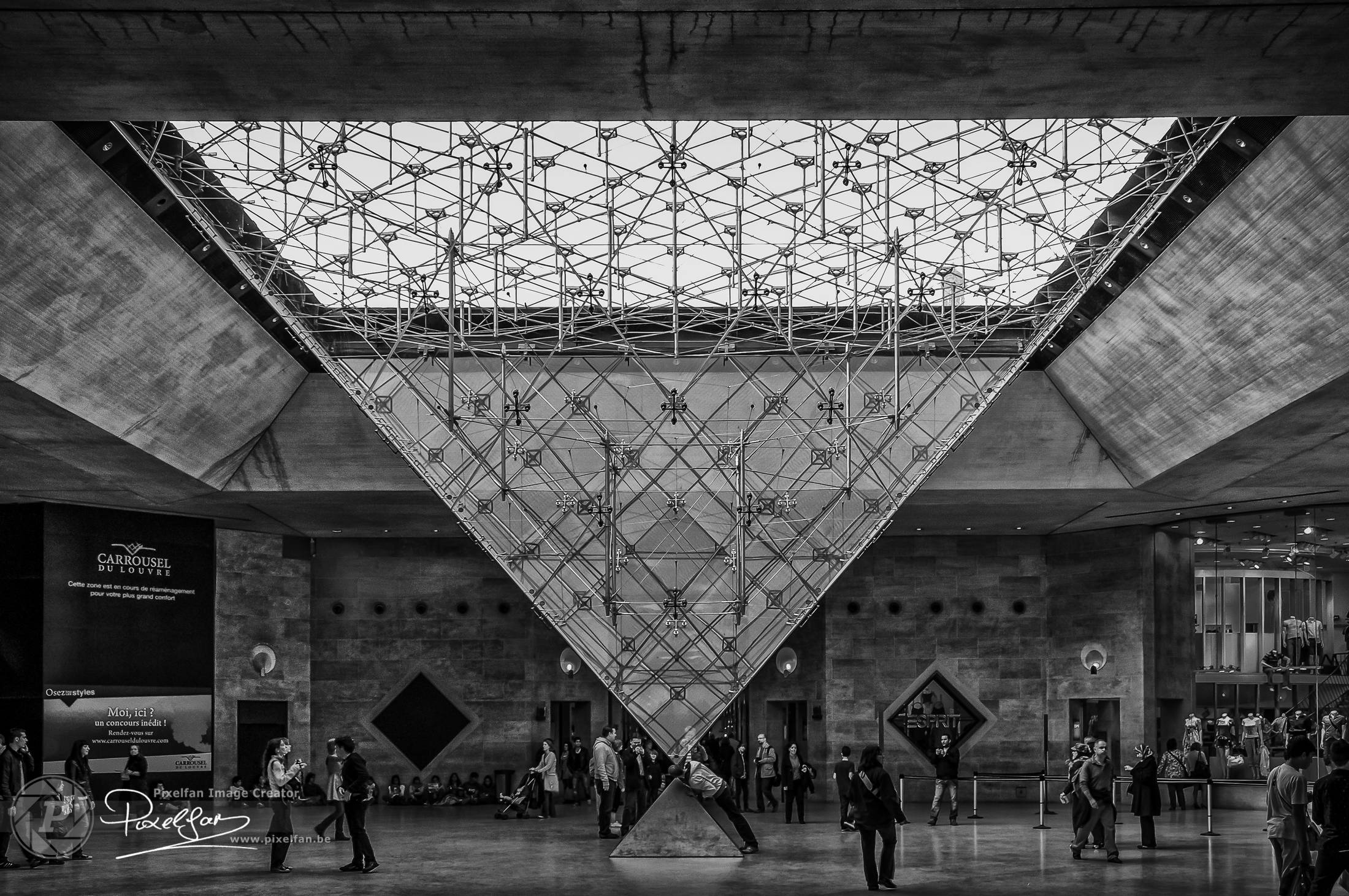 I have to admit, all that programming clearly has an influence on my inspiration... not to say, the inspiration just isn't there at the moment. But when looking at older photos I came across this... the mall under the pyramids of the Louvre in Paris. I think I posted this photo before but that was the color version then. Today I decided to make a re-edit in black and white and I have to say that the result is better in my opinion.
And the title of the picture... Well, just be honest... if you were there, wouldn't you be standing under the pyramid like that guy to take a great shot?
Not me. I'd rather take a picture of those taking pictures... (and once shot, then I go 😉)
---
You liked this post?
Right you are 😉
Just follow me here to make sure you don't miss any new work. As you can see below, you will be in good company... my 3 skinny friends are waiting for you 😉

BTW: I will not ask you to upvote my posts… deep down inside you know you have to 😉
Curious to see my other work?
Although I spend most of my time here, you can also find me in other places… just take your pick…