Don't touch this!
---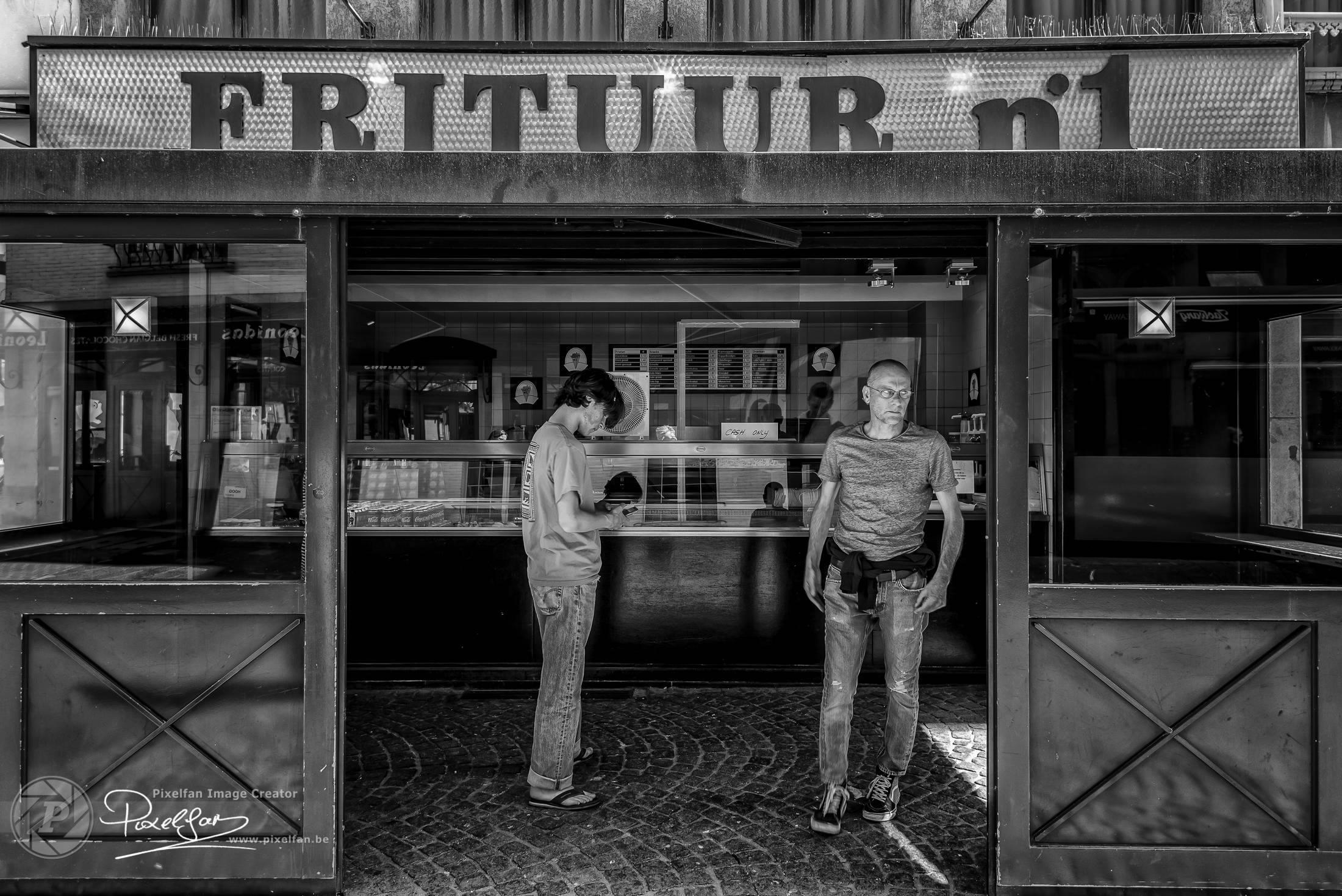 In general you can say that the lockdown measures in Belgium are well followed. Yet there are a few things a Belgian would never accept... One of the things that the government would never dare to do, in fear of a popular uprising, is the closure of the holy chips shops! Everyone always speaks of French Fries... but in fact, the Fries culture is from Belgium! (together with the beer & chocolate culture… yes, we are very cultivated 😊
To prove it, I conducted a small experiment. I asked my wife to shout: I'm going to steal your chips!
And now ... just look at that guy's face! Experiment finished, point made, no further comments needed… 😉
---
You liked this post?
Right you are 😉
Just follow me here to make sure you don't miss any new work. As you can see below, you will be in good company... my 3 skinny friends are waiting for you 😉

BTW: I will not ask you to upvote my posts… deep down inside you know you have to 😉
Curious to see my other work?
Although I spend most of my time here, you can also find me in other places… just take your pick…