They're back!
---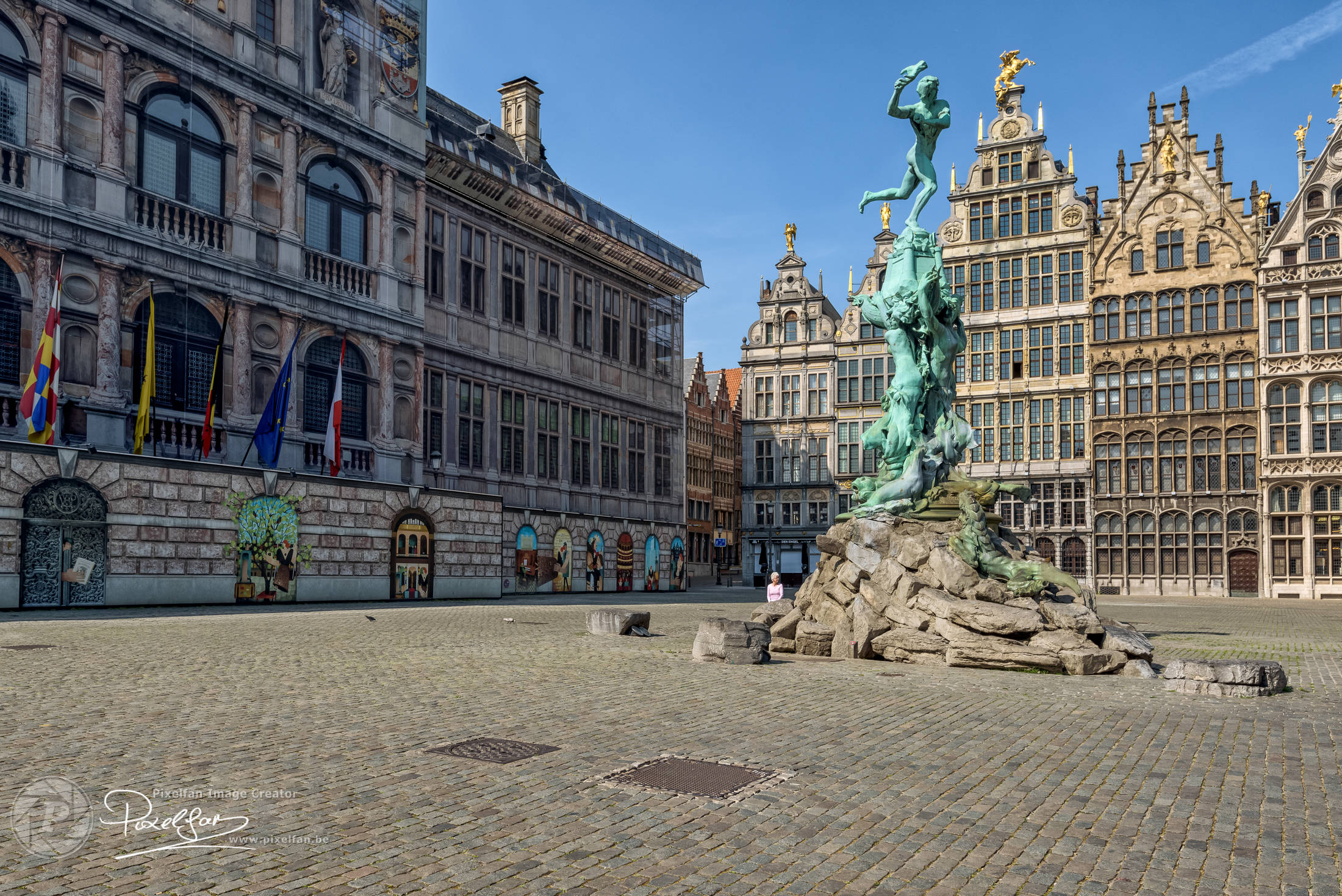 This is a photo I took yesterday on a long walk through the city. (Yes, the sun was still shining yesterday) And with this I can confirm, and you can see it for yourself, the mass tourism is back in Antwerp! Logical too, in such a beautiful city... What? You don't think this is mass tourism... Oh, I see... you all look at that old lady with her pink sweater...
But I am talking about the 2 pigeons that are carelessly hopping over the market... there, on the left...
Yes yes, I checked it! They are 2 Dutch pigeons... straight from the Netherlands...
I told you, lockdown or not, tourists can't stay away from Antwerp for long... 😉
---
You liked this post?
Right you are 😉
Just follow me here to make sure you don't miss any new work. As you can see below, you will be in good company... my 3 skinny friends are waiting for you 😉

BTW: I will not ask you to upvote my posts… deep down inside you know you have to 😉
Curious to see my other work?
Although I spend most of my time here, you can also find me in other places… just take your pick…