You probably saw this meme about a man lying in a pool of tears?
---
This is a drawing by Canadian-born Chinese artist Qin Han. Under the nickname Qinni in the late 2000s, she became famous in DeviantArt, and then became famous for her work on Instagram.
Qin Han once came up with a goal: to publish one illustration a day. But the task turned out to be so time-consuming that the artist complained about it with a picture of a man lying in a pool of his own tears. Piccha quickly became a meme, and it can still be found on social networks.
On February 10, Khan died at age 29 after four heart surgeries and cancer control. DeviantArt and other artists honored the girl's memory with works in her style, showing how Qinni influenced the contemporary community of authors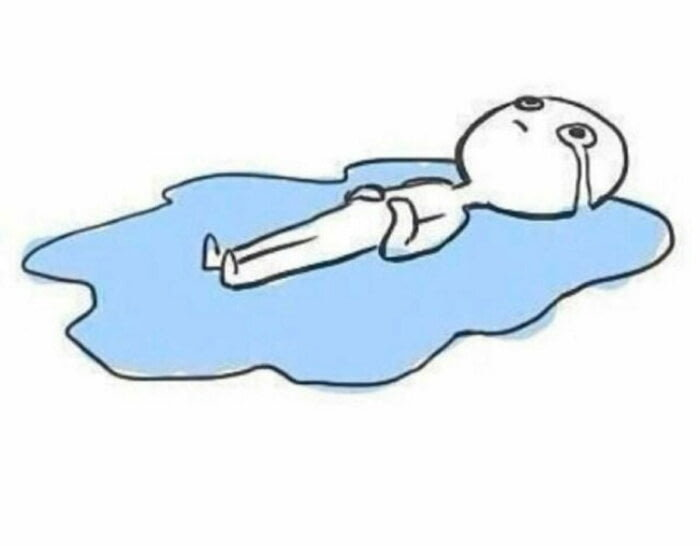 Her insta https://www.instagram.com/qinniart/