Vegan Activity Sunday with Girish Shah : Udaipur
---
Vegan Activity Sunday with Girish Shah : Udaipur
Today in evening time, I got a chance to meet Mr. Girish Shah from Ratlam, India. He is activist to spread awareness about Veganism, especially for "Quit - Milk, Add + Compassion" ("दूध - छोड़, दया + जोड़ ") and devoting his 100% to this cause. He is doing full time activism 24 x 7 days or we can say born for Vegan activism. You can find him in below post with wearing many broaches and holding banner in his hand. He specially came Udaipur for vegan activism by Chalking. Today is Sunday, so i get a chance to meet him at Fatehsagar lake for activism by conversation and leafleting.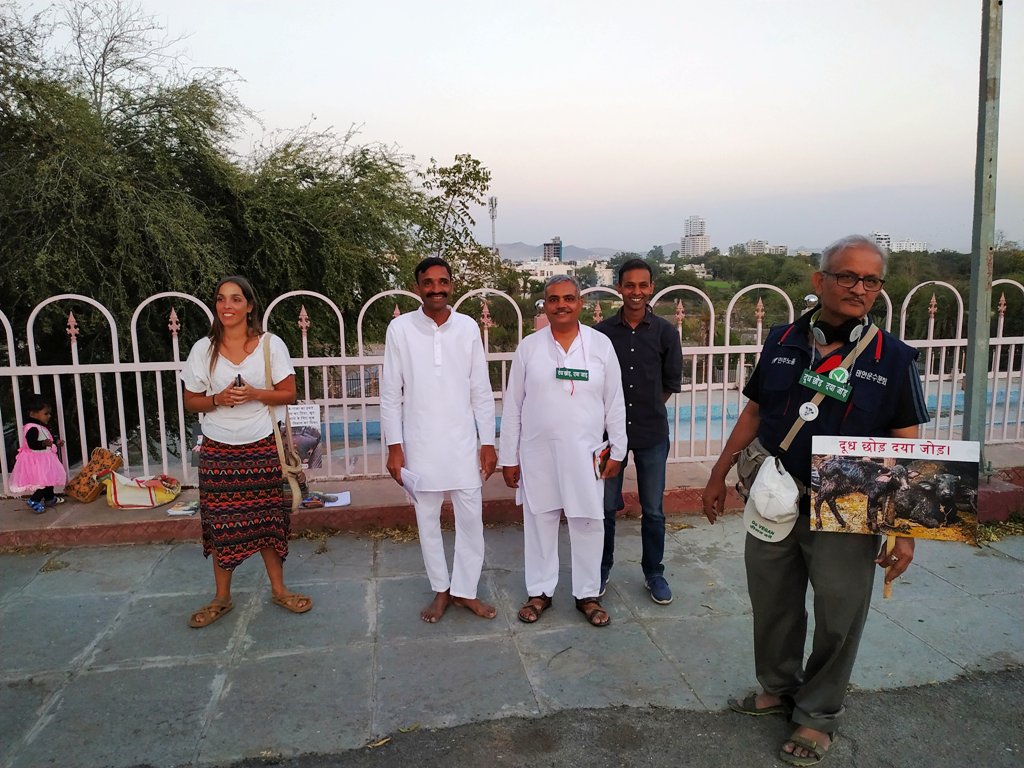 We were 8 vegan activist their and stayed there 3 hours. We communicated with many peoples coming there and tried to resolve their queries. Some people understood the point easily and some has hot/warm/aggressive talk. You can see in below pics that two people had talking aggressively and don't want to hear anything.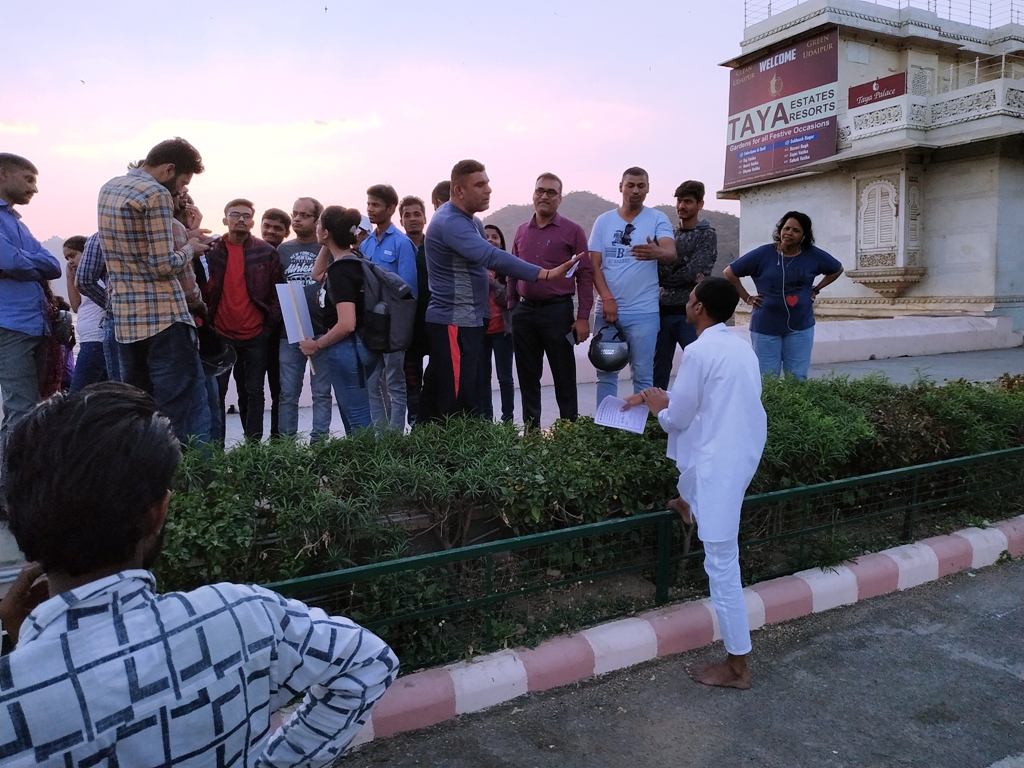 We spend their good quality time at Fatehsagar with vegan team.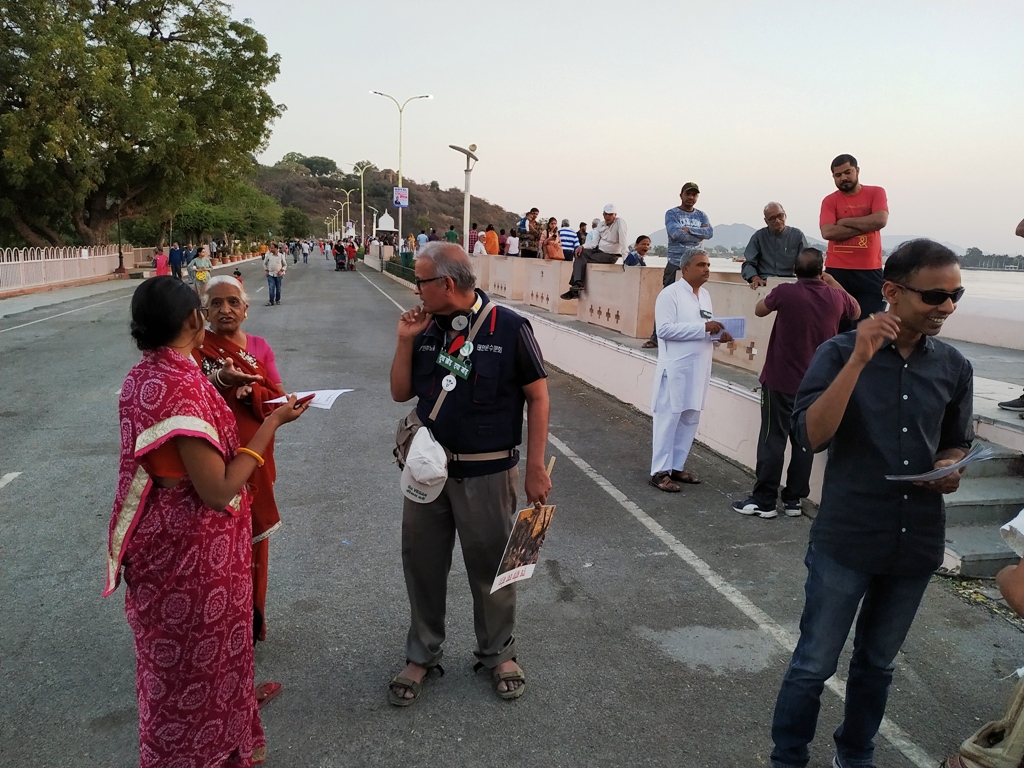 We also distributed leaflets to visitors.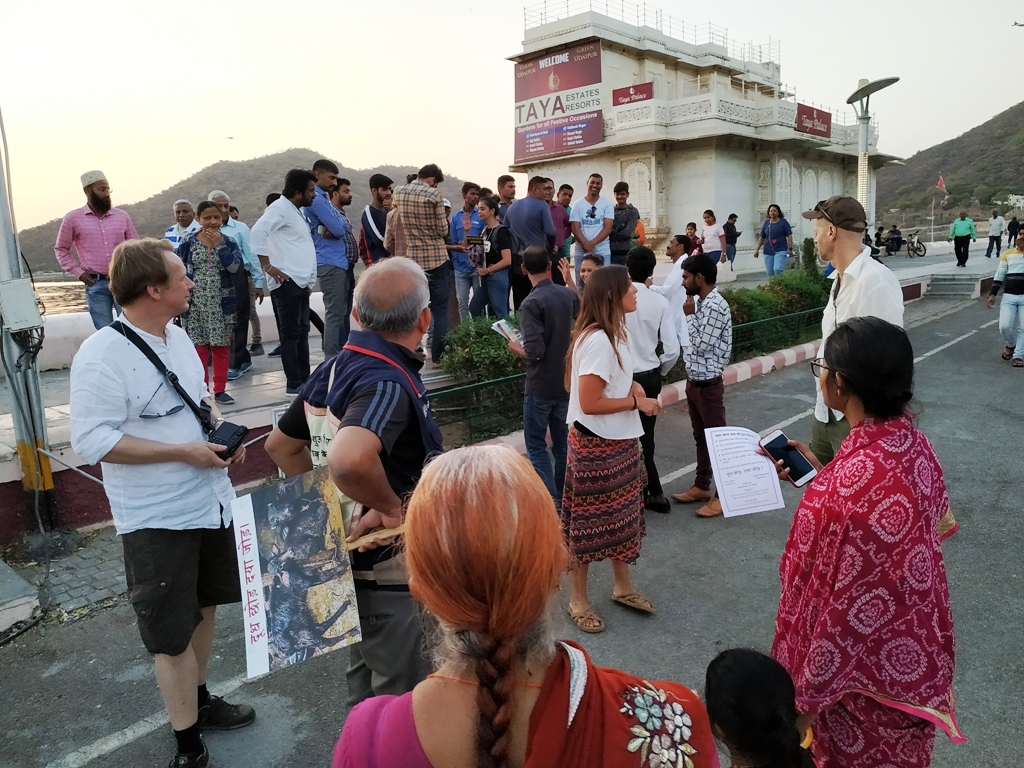 At some point of time we had very nice gathering, then one person came and started to show his ability (circus) on bicycle. He was looking for group of peoples to show his circus on bicycle and collect some fiat money. He achieve his target and went happy.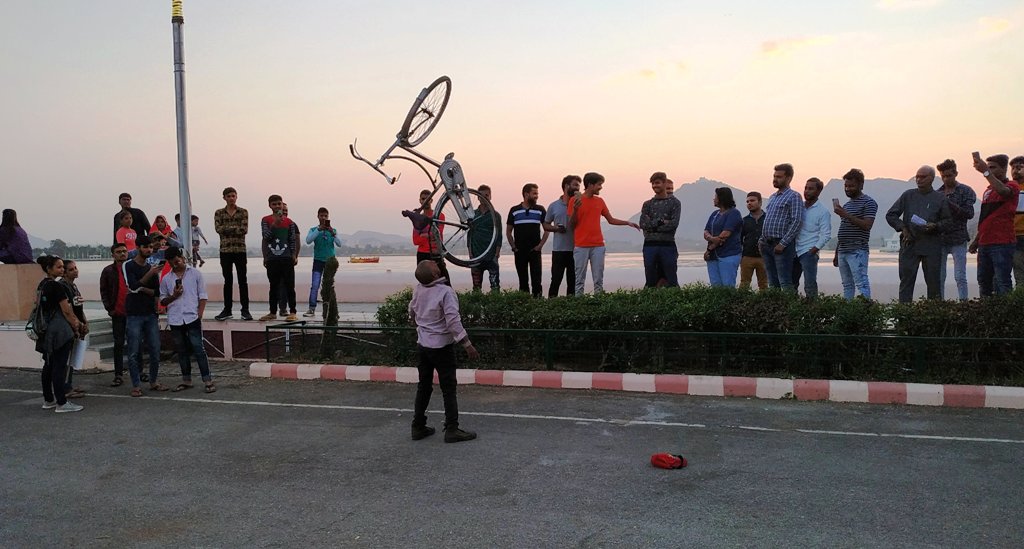 Vegan Activism Steeming