Survival
---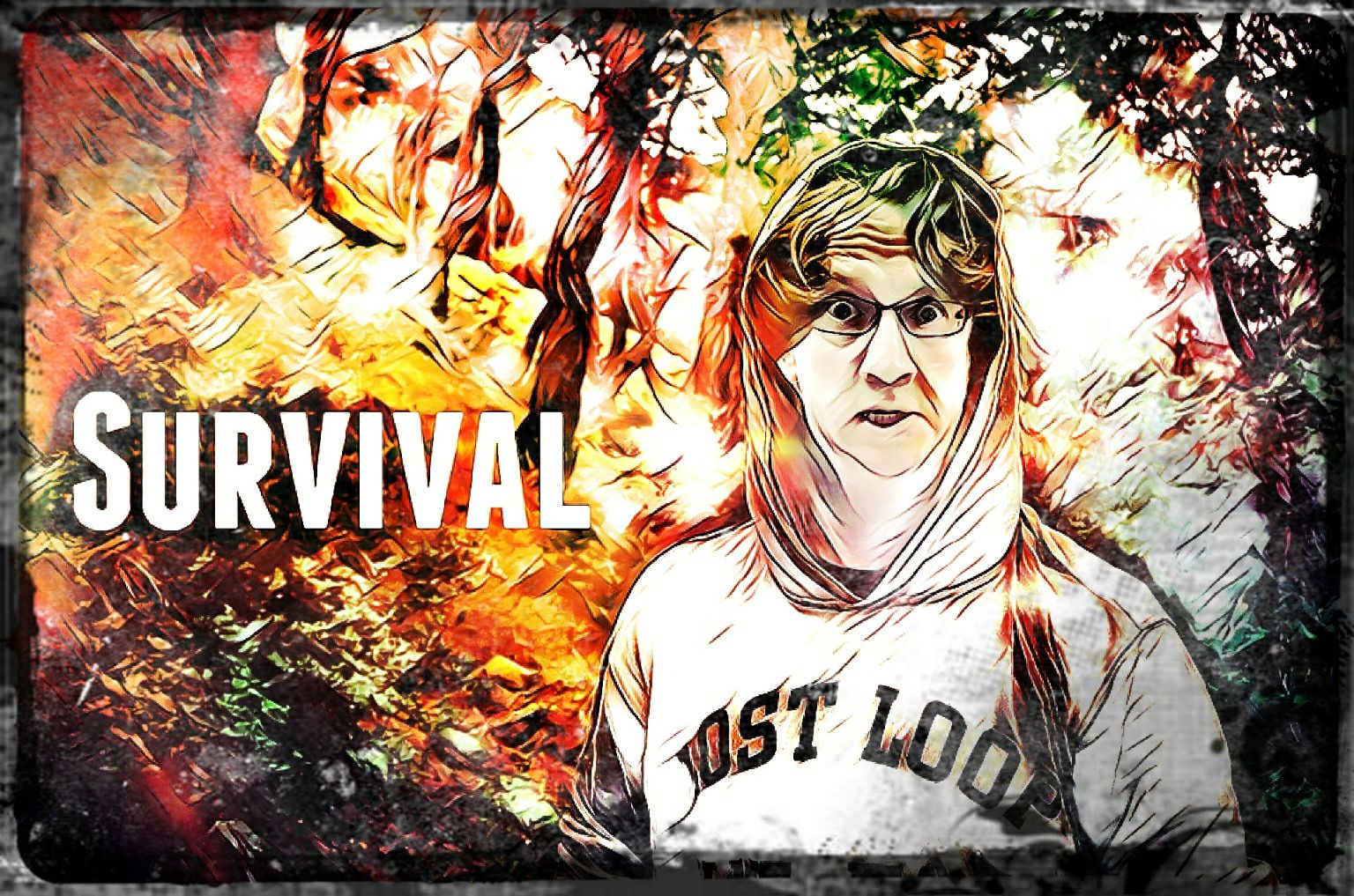 Dammit!?
I stepped back from the empty box and gave it a sound kick.
Fuckity balls!
I clenched my fists and made a strained growly face as if trying to jacuzzi a bath with my back fish.
We were out of supplies and that meant only one thing - I would have to venture out. Out into the wastelands that outside had become since the Coronavirus.
In the weeks since the announcement of the first case everything had gone to hell.
But, fuck it. A man had to survive. And if that meant getting out there and beating off rabid foxes and zombie humans with my big stick then so be it.
Wasn't so different from my clubbing days.
It was still dark as I slipped into the deserted streets. Like a svelte and sexy lone wolf hunting for meat.
I stuck to the shadowed side streets keeping low and quiet.
It wouldn't pay to attract attention.
But if attention came calling, I was ready.
I arrived at my destination without incident.
A broken down old shop in an advanced state of decay. It looked like the scavengers might not have found it yet.
Would I find what I needed here?
Carefully, I pushed open the door.
An old fashioned bell tinkled announcing my presence.
I froze.
Ahead of me a light flickered on and a shape lumbered out of a door in the back, the silhouette raising something flat and weapon-like in one of its hands.
Good morning! You're an early one and no mistake. What can I do for you?
The monster flicked another switch and light spilled out over the rest of the interior.
It was no monster at all. Just a balding man in his late forties. He was holding a yellow slippery surface warning sign.
You got any quilted toilet paper?
I asked desperately.
Afraid not. I'm fact I'm sold out of all toilet paper. Don't know when I will be getting more either.
Bald man shook his head at the madness of it.
None?
My voice was a horrified croak.
None. Have you tried Lidl? Some people say they have some.
Bald man offered with an apologetic smile.
Lidl!? I wouldn't wipe my arse with that shit.
I barked unironically.
I kicked the door open and staggered out into the street.
Fuck. I had better head back to tell the Good Lady. I flinched at the thought, she was bound to go mental.
At least we had an Amazon delivery due. The paper they packed their parcels with ought to do for a week or two.
But at what cost to our arses?