Shut
---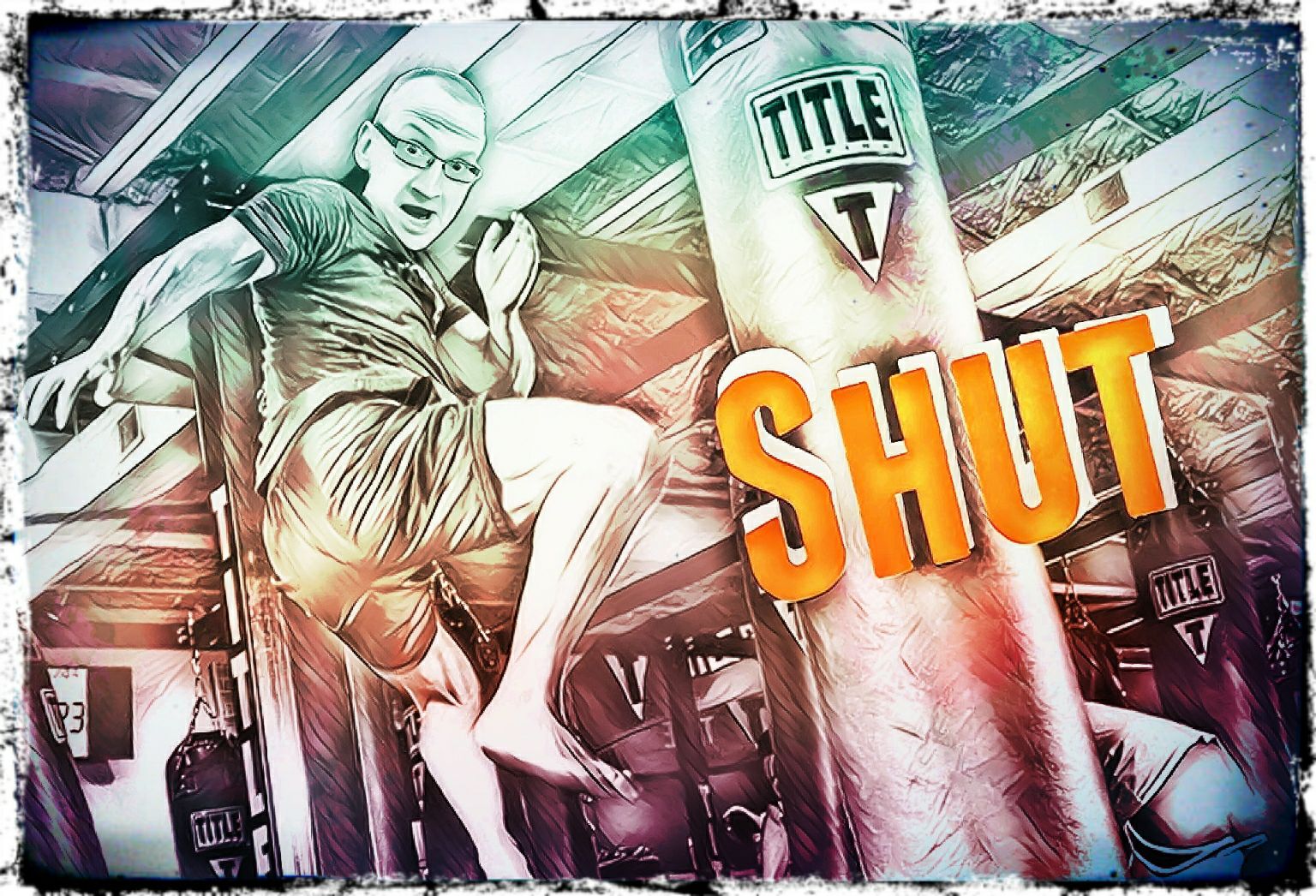 Well, well, well. We meet again my friend.
I stood there, my knees slightly bent, arms hanging loosely by my sides. I looked relaxed but inside I was like a coiled serpent, ready to explode into a fury of fangs and milky venom.
A bit like when I and the Good Lady have an early night.
There was no reply from my nemesis.
That was ok, I hadn't expected one.
I moved closer and hissed in a low menacing tone.
Guess you thought you had seen the last of me, huh?
I jabbed a couple of fingers forward in the classic Crouching Tiger Fingered Dragon strike. They merely bounced harmlessly from my nemesis's tough outer skin.
MOTHER FUCKER! YOU WANT A PIECE OF ME, HUH?! YOU WANT SOME OF THIS?!?!?
I danced about like a slightly demented Labrador doing that bobby-head play thing hoping to goad my opponent with my athletic curves.
There was no response, he just stood there, woodenly.
I breathed in and out with great big WHOOSHING noises and made my eyes bug out, tilting my head back so that my nostrils flared forward like a meat shotgun at my target.
Nothing.
RIGHT YOU!
I darted forward and down lancing my leg out in a deadly sweep.
Nothing.
Just a dull thud and the ache reverberating up my leg from where I had struck the gnarly bastard before me.
DAMMIT!
I inclined my head forward, ready to ram this bastard and sink them to the very bottom of the metaphorical sea.
Ah think the shop is shut, mate?
I whipped my head around and glared accusingly at the owner of the voice.
It was an odd gnome-like fellow. His hair was odd and moss-like.
He looked slightly concerned and waved a hand holding a plastic bag at the door behind me.
The shop, I think it's shut. It's the Corona thingamajig, know what I mean?
He made an apologetic oh dear, we're all going to die in a worldwide plague but there is at least the here and now kind of face. No doubt hoping I would agree and we could hand-shandy each other into oblivion as the world burned.
Pffft. No chance.
Aye. Cheers.
I dismissed him with a curt nod and he scuttled away with his mad hair and gimpy bag.
I turned back to the door of the Bear-Man's Beer Shop. It was still resolutely closed.
This was getting serious. I could do without toilet paper but beer?!!?!
I gave the door another kick.
This isn't over, you hear!!