Morning!
---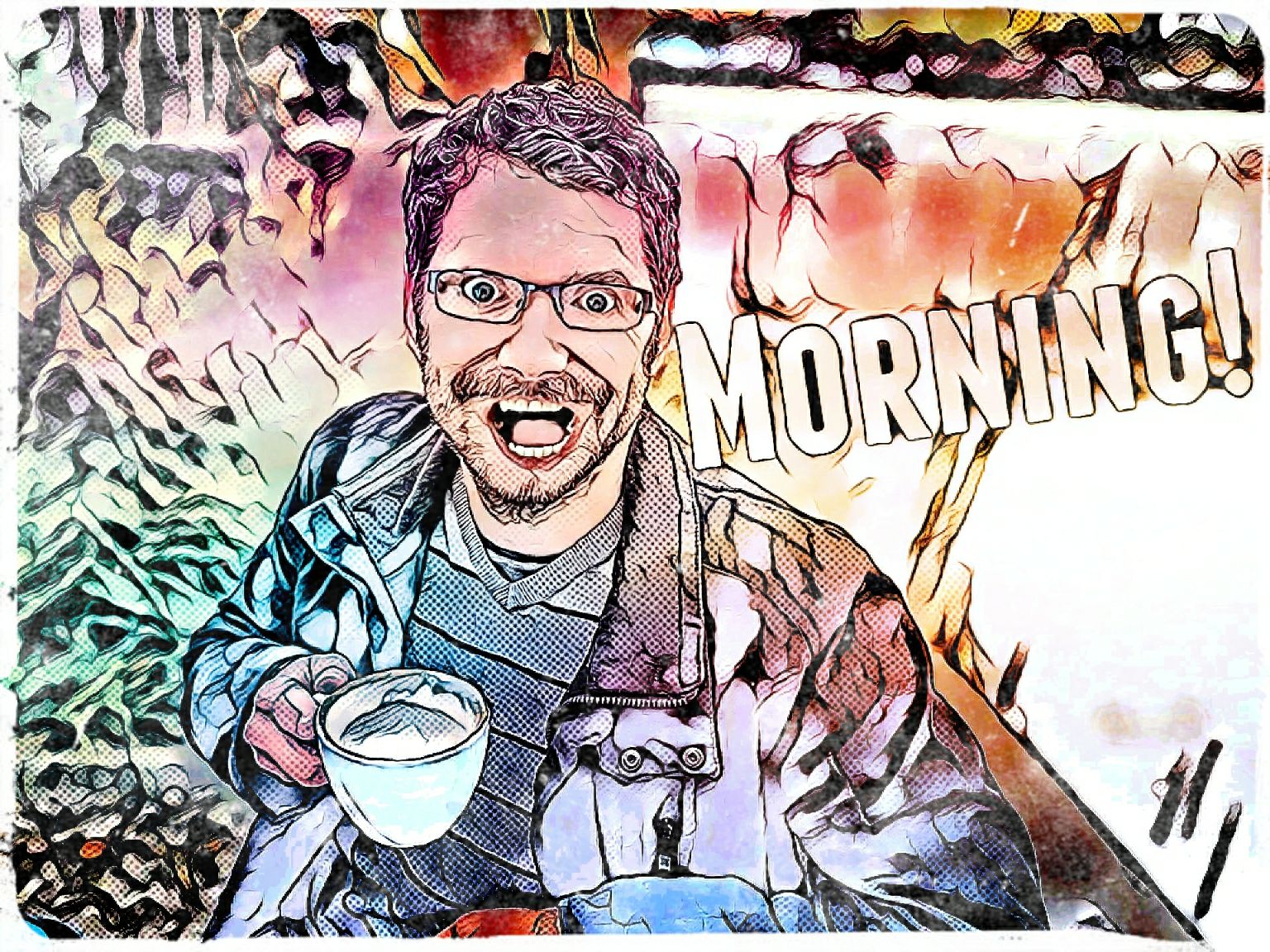 Despite forcing my way through an almost solid wall of wind and rain, I was fairly cheery upon arriving into the office.
It was nice and early, so I knew I was guaranteed my favourite seat. The one that actually used to be mine before hot-desking became a thing.
I sauntered up to it. Across from me was a snotty Business Analyst, Wetty.
He looked up and made a mew face of greeting.
MORNING CUNTO!
I exclaimed loudly, slamming my bag down on my desk.
I beg your pardon!?
Wetty looked outraged as if he were a young beaver noticing that Greta Thunberg did not have a flipper tail.
I sat down with a flourish and craned my neck above my twin screens.
Morning cunto?
I said as if having to explain to an old lady that wolf bagging wasn't like it was when we were young.
Wetty made a peculiar coughing noise like a Badger in deep undergrowth.
I would rather you didn't say that, please.
He said primly.
Say what? Good morning? That's not very nice, I'm only being polite.
I replied in a hurt tone.
Not that and you bloody well know it. The other thing!?
Wetty looked annoyed. And disgusted. Even a little angry. Like a young shaved gerbil after a bungled insertion.
Oh, CUNTO!!! Don't be daft man, it's a term of endearment!
I smiled brightly at him to show that we were all cuntos here.
He winced then pursed his lips in a thin disapproving line.
I don't like it. I don't want to hear it. You hear?
He said this masterfully as if we're aboard his schooner and I were but a disobedient boy in the rigging.
Alright. What about cunty-baws, that any better?
He made a strange whimpering noise in reply like a Welsh rabbit lost in a fog.
That's it. I'm done. Your language is disgraceful.
Huffily, he gathered his things and mumped off to a desk on the other side of the office.
A few minutes later one of my colleagues Angles arrived and walked over.
I waved at the seat Wetty had only just vacated.
Morning, lass! I saved your seat for you.