Is It Me You're Looking For?
---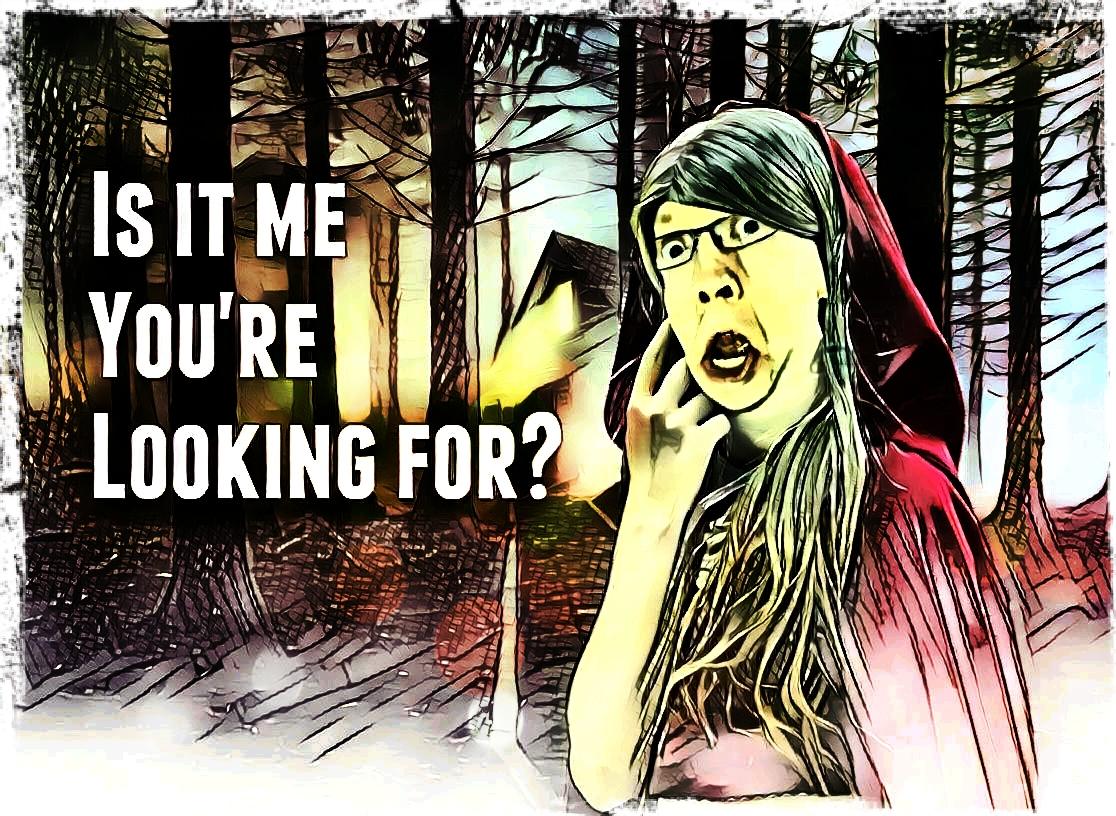 Yellow?
I said quietly into the mouthpiece of my phone.
Can you talk?
Whispered a voice on the other end of the line.
That was an odd fucking question. I thought by answering, I had already proved that I could?
Yes, I can talk.
I whispered back.
Good.
The voice answered.
Yes, I like to think so.
I responded.
I wasn't sure what was happening but I quite liked it. It felt veryclandestine. If it had been a lady on the other end of the line, I might have felt a shiver in me timbers.
But it wasn't.
Billy gave me your number.
The voice said expectantly.
This was peculiar. I did indeed have a friend Billy but he wasn't the kind of fellow to be giving out my phone number. At least not unless he was drunk and being hilarious.
Ah, Bilbo. Was he fucking drunk?
I asked, sure already that the answer would be a squeak and a surprised yes.
There was a squeak, then the voice spoke.
Yeah, how did you guess?
The voice laughed nervously as if we weren't the best of buddys after sharing all of this time together on the meathorn.
Because I've got big psychic balls that's how.
I said proudly as if my psychic balls were a great comfort on a cold winter's eve.
Haha.
Said the voice as if imitating a laugh.
Lol.
I replied in kind.
This was a great conversation. I was beginning to wish all of my phone calls went like this. I felt like I should be wearing a beret and be enigmatically smoking a spitty little hand-rolled cigarette.
So, anyway. Is the Jumperoo still for sale?
The voice was all business now.
The Jumperoo??
I said, puzzled.
I mean I actually had once owned a jumperoo but I had sold it once the Little Boom had outgrown it.
Wait was this man phoning from the past? Well now, that was a while different kettle of fish altogether... shouldn't he asking me about the lottery numbers from last week or something??
Yes, the Jumperoo?
The voice was impatient now, as if I were a slippery sea creature and he a plucky young scamp attempting to finger me out of the water.
I didn't have a Jumperoo anymore. This was becoming stressful. How should I respond? He didn't sound the type to take the news well.
Of course, I could just tell him no, that I thought he had the wrong person?
Hmm, too complicated.
Before I could think any further my mouth became tired of the waiting and leapt in.
Are you trying to buy cocaine, is that what you mean?
I blurted.
Cocaine?... What?!?
The voice hung up on me.
I sighed. I don't care what they say. Making friendships just isn't that easy in this new fangled 21st century.