Fun Guy Beers!
---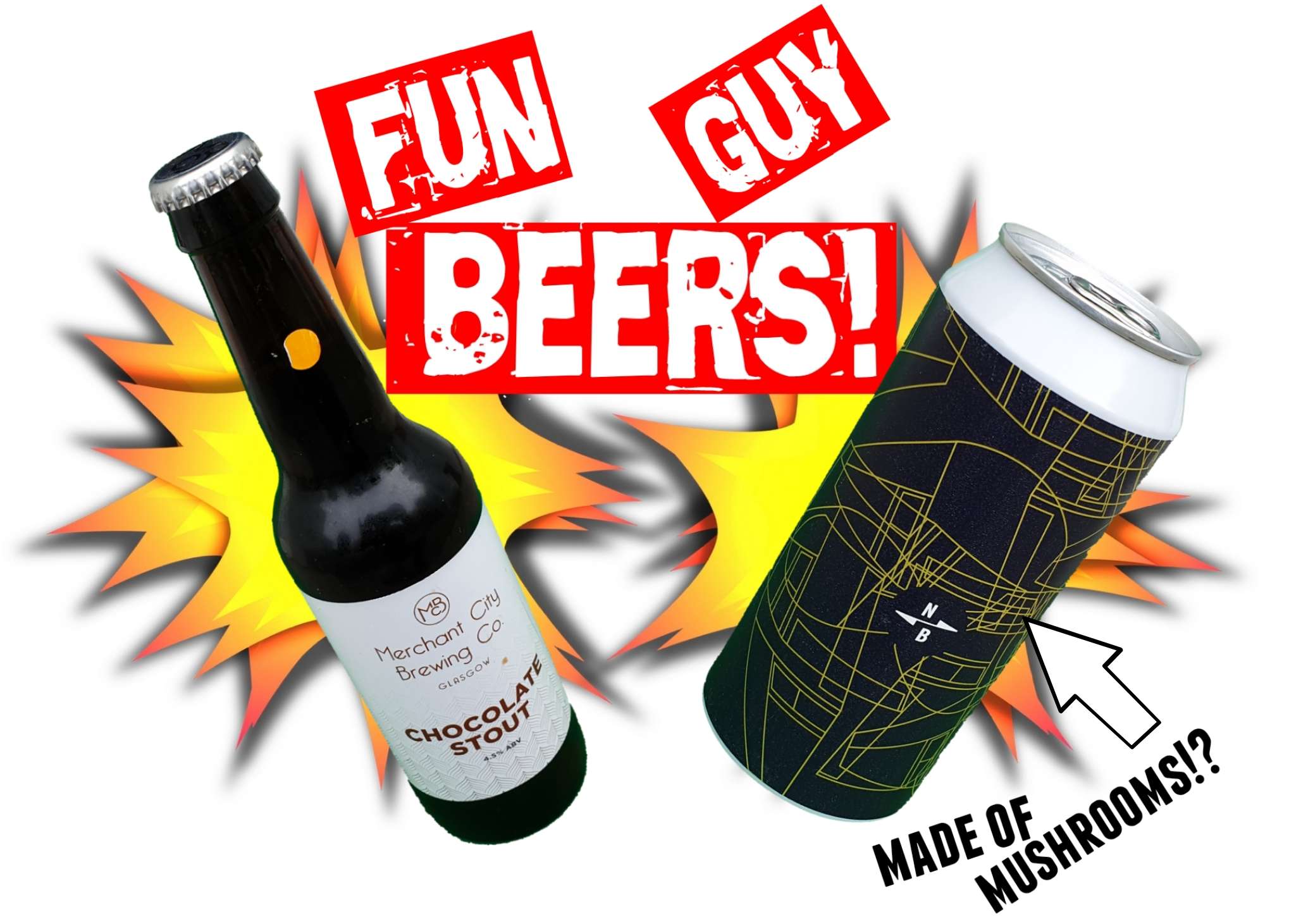 Hola mi petite fours!! Here we are again with a spectacular beer Saturday and this one promises to trump them all!!
But how?! What makes it so special? What makes this one so much fun, guy?
MUSHROOMS!!!
I mean, what the double T funk?! How can you have mushrooms in a beer? Is someone sailing me down a billabong?! Am I being sold a pup?
I don't mind admitting that when I first saw this beer my arse spasmed so hard it was in danger of flying off and turning into a swan.
Fortunately, for once, that didn't happen.
So, here I am. Languishing in a prison made of Marriage and advancing age with some mushroom beer. Where did it all go wrong?
Ha! Or how did it all become so right!
I am babbling. Today I am full of the babble. Perhaps its the fear of the 'shrooms?'
Perhaps I am also being slightly disingenuous. Both beers are not mushroom-based. In fact, they are chocolate stouts and only one, the big black menacing-looking can has mushrooms in it.
So let me throw myself through the gates of hell!!

Nothing unusual about this old fellow. A Chocolate Stout by name and a Chocolate stout by nature. The label promises lots of roasted malts and chocolate and that's it.
Oh well. Sounds a bit dull but you never know?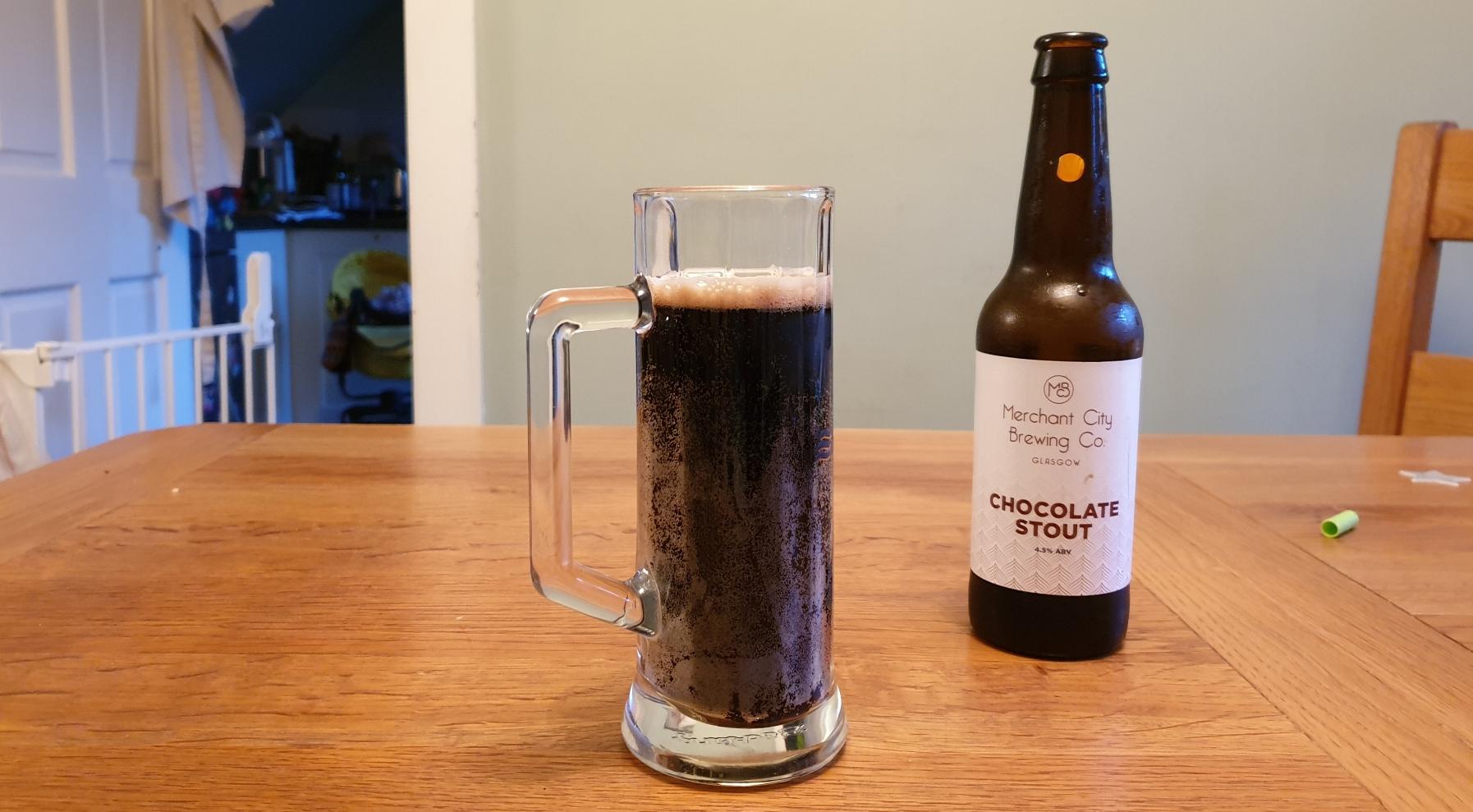 Fairly dark on the pour, light frothy head like a tickled snail's vagina. It looks chocolatey but I guess the proof, is in the pudding...
https://youtu.be/o00-a87-xTM
It's actually not bad. Very drinkable and chocolate'y but could have done with a little more oomph in the body. I was hoping for chocolate madness and burnt malty goodness but it is all rather subtle, on the edge of being just too subtle.
I would buy it again though, so, a reasonable 7/10 booms!
And that, I am almost afraid to say, brings us to the contender. The main event. The elephant in the room. The Mushroom and chocolate stout...

A stout brewed to resemble a dessert dish served in a restaurant in Copenhagen. Sometimes I wonder if some people have too much time on their hands. Hmm, yes. I do.
Nothing for it though, let's go, porcino!!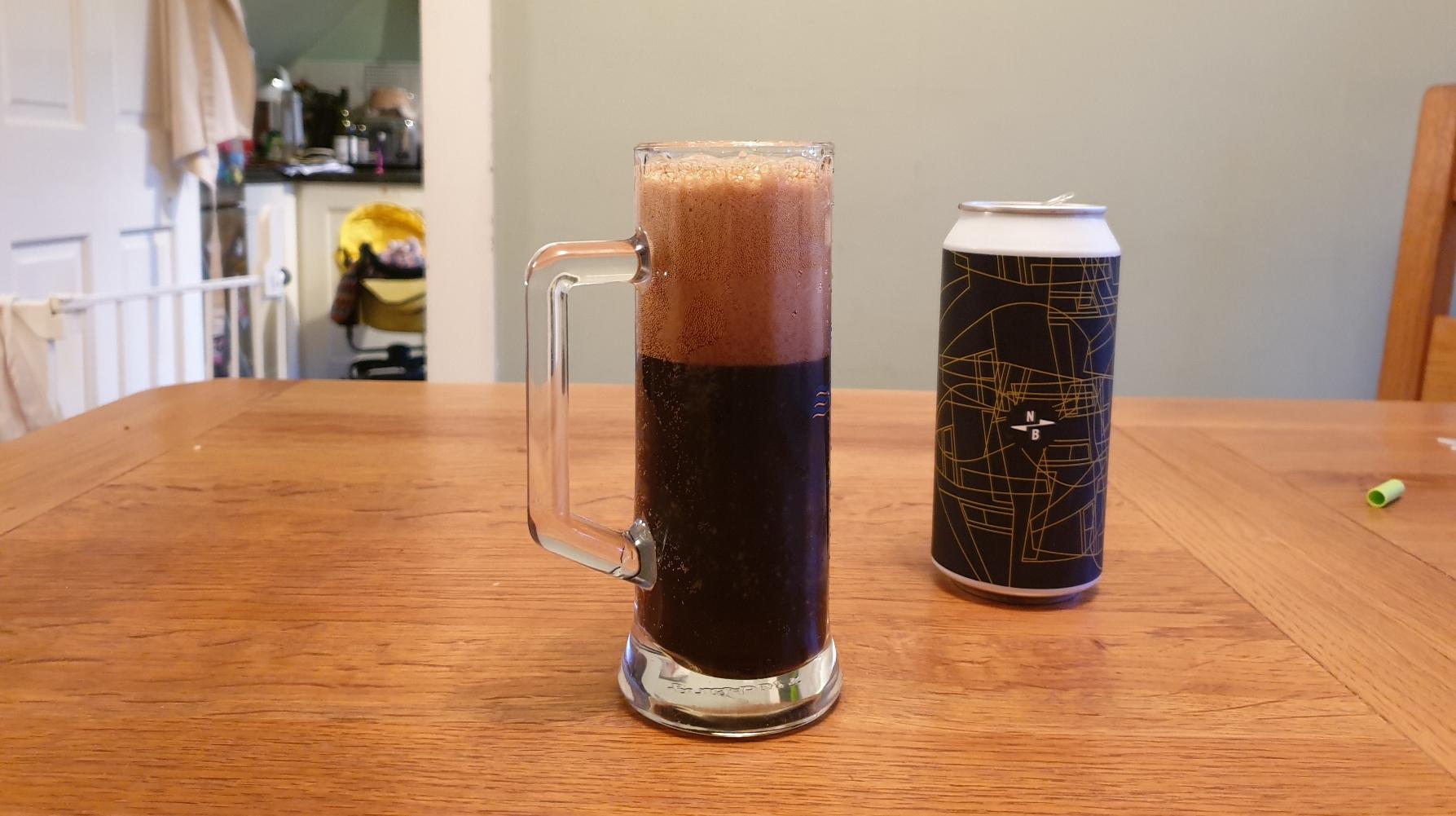 Straight up black topped by a huuuuuge caramel tan head like someone has cut off a rottweiler's thigh and jammed it in the glass.
I am certainly getting the chocolate smell wafting over from this one. Not just chocolate. It's like an earthy cocoa scent. The more I sniff, the more I am thinking dirt than chocolate.
Dirt? I mean, did they remember to give the mushrooms a clean? I fucking hope so.
Here goes.
https://youtu.be/9FC_13ENx5k
Gaaaar, this stuff is honking of mushrooms and a dry, dirty, dustiness like a dead man's attic. It's so horribly earthy. It's like belly button cheese and manure and the taste just won't go away!?!
2/10 booms and the 2 is simply for them thinking out of the box. Even if it didn't work. Yuk. I need to drink petrol or something to clean the taste away.
Oh well, looks like I am into my backup beers tonight!!
Cheers everyone and have a good weekend!