Moving Brides - Pakistan Truck Art
---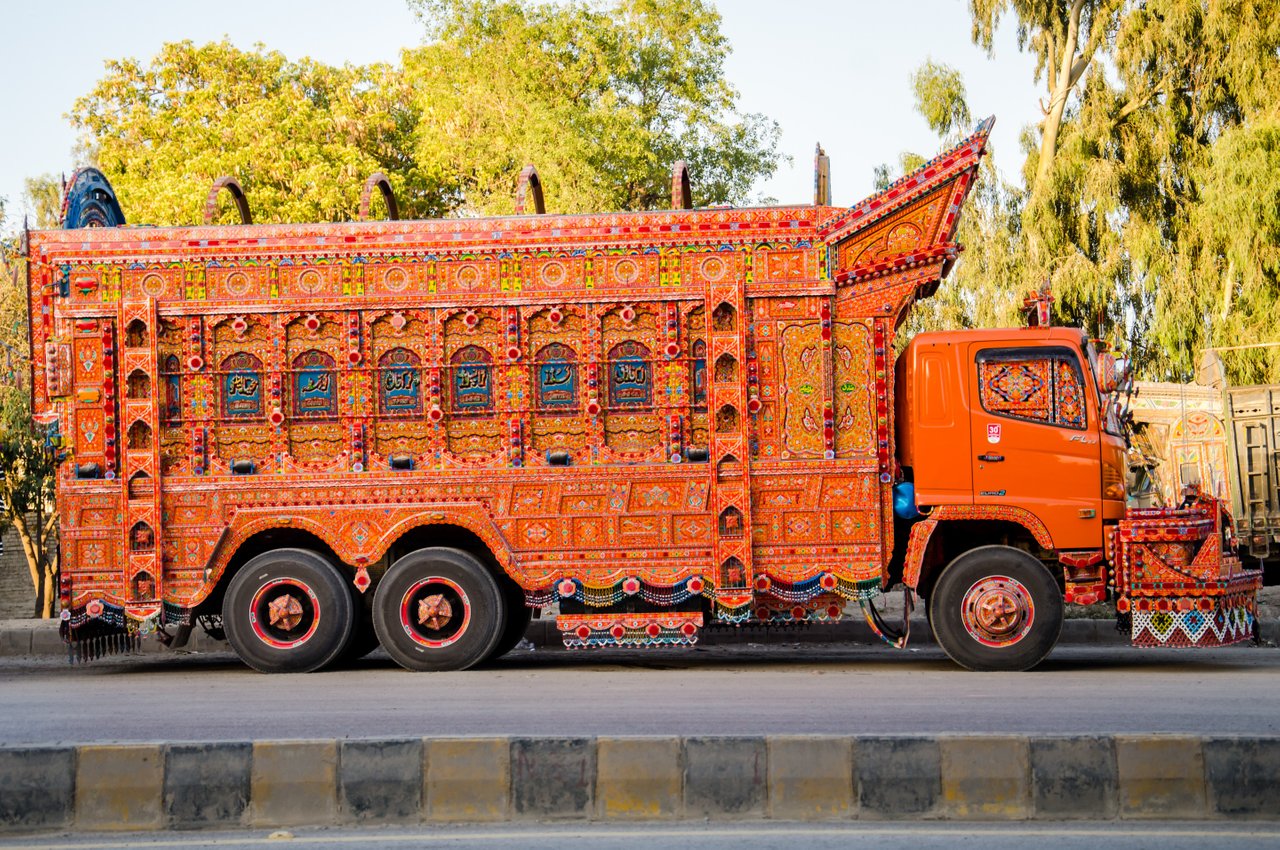 Truck Art is one of the most celebrated art forms of Pakistan all over the world. With its all colorful floral patterns, depiction of human heroes, birds and animals, calligraphy of poetic verses and driver's words of wisdom, this form of art is truly a part of Pakistani transport tradition.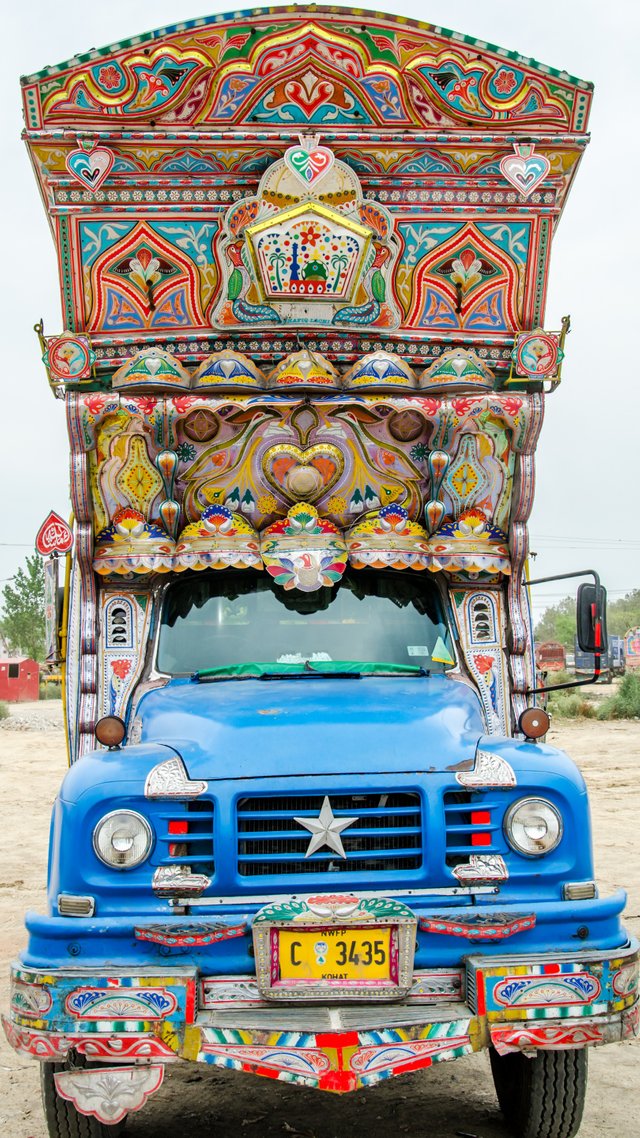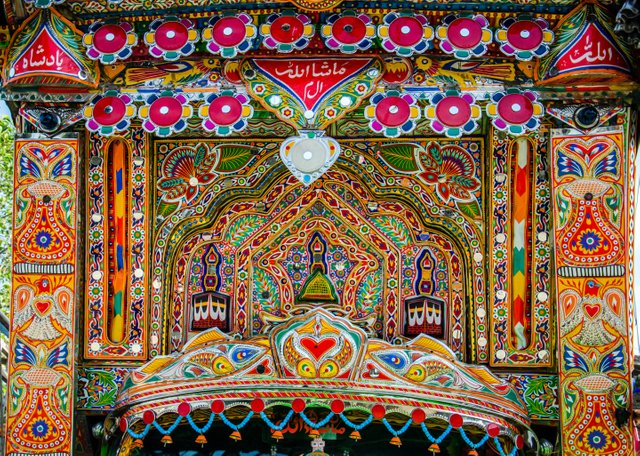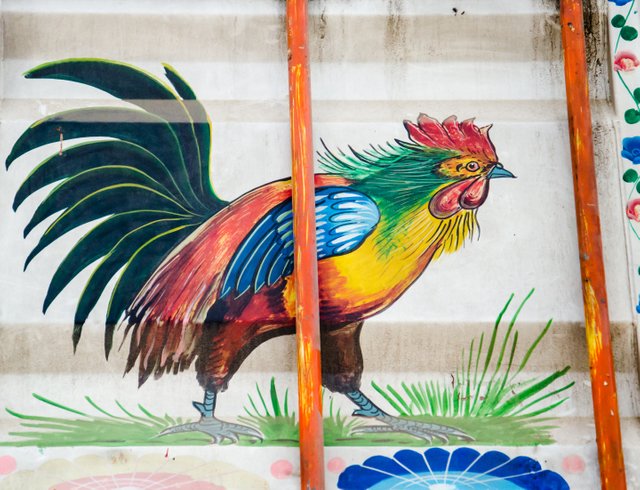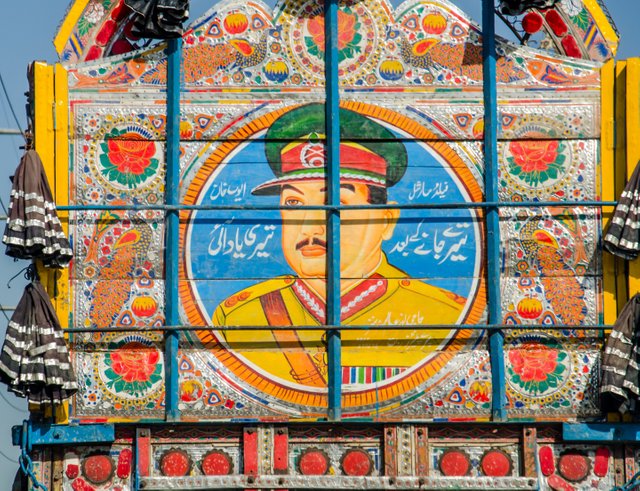 As Pakistanis, we love everything vibrant and loud. Pakistani truck art has not been limited to Pakistan alone. Many countries have been so impressed by the decorative art that they have chosen to import it to their home countries, all the way from Pakistan. Pakistani trucks are displayed in Smithsonian Museum (Washington DC), Truck Art Foxy is running on the roads of France, in fashion capital (Milan) truck art vespas has been used as make up props, truck art tram is running on Australian tracks.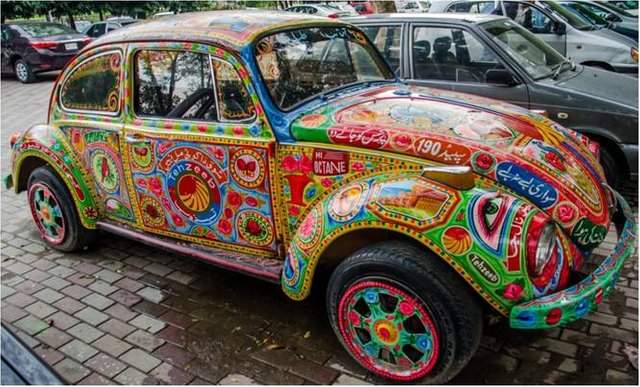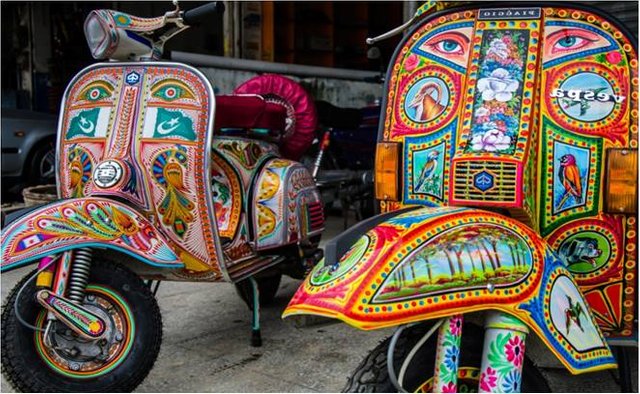 Trucks in Pakistan are adorned just as a Dulhan (bride) is on her wedding day. Trucks decorated with art are referred to as "moving brides" on the highways of Pakistan.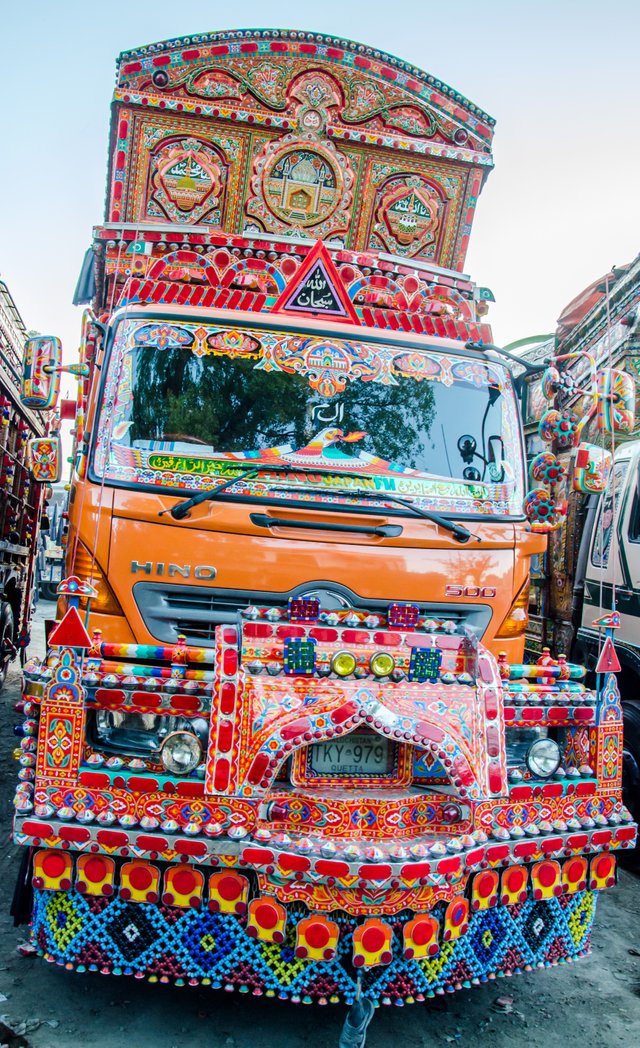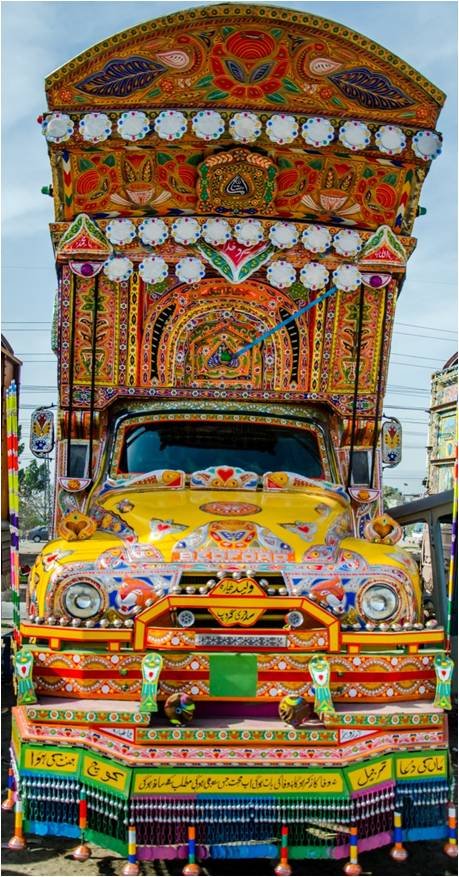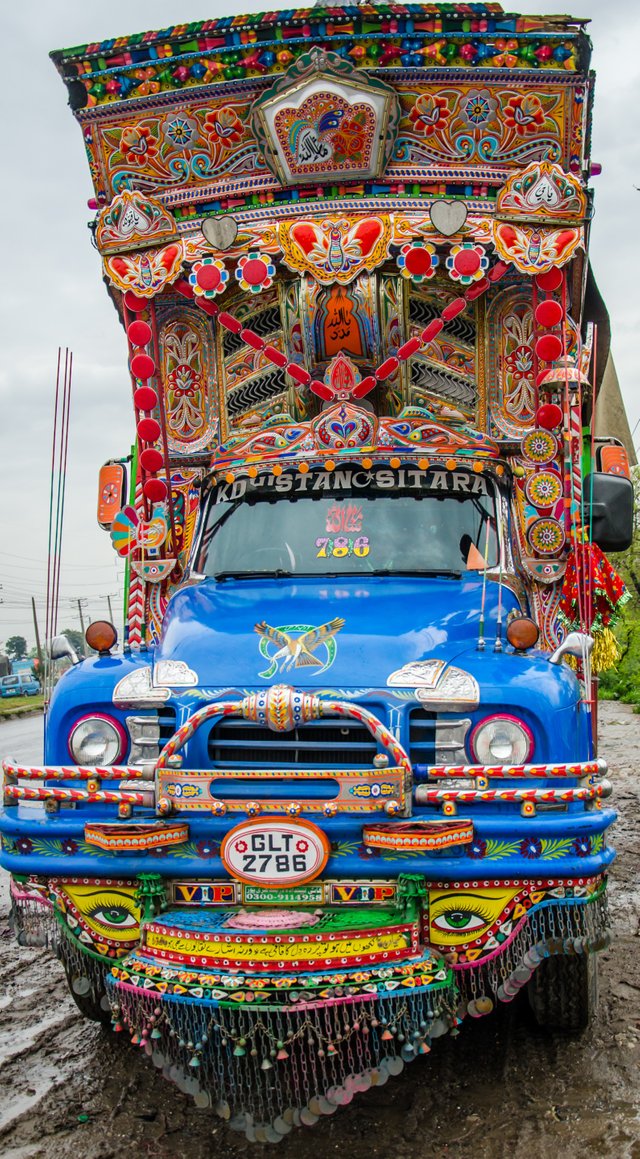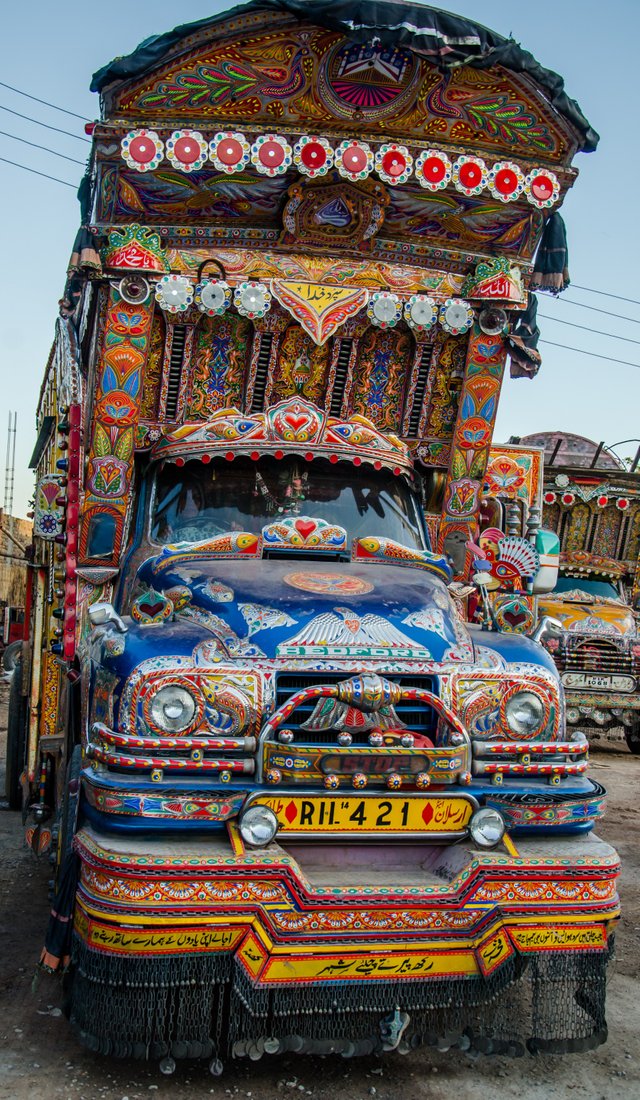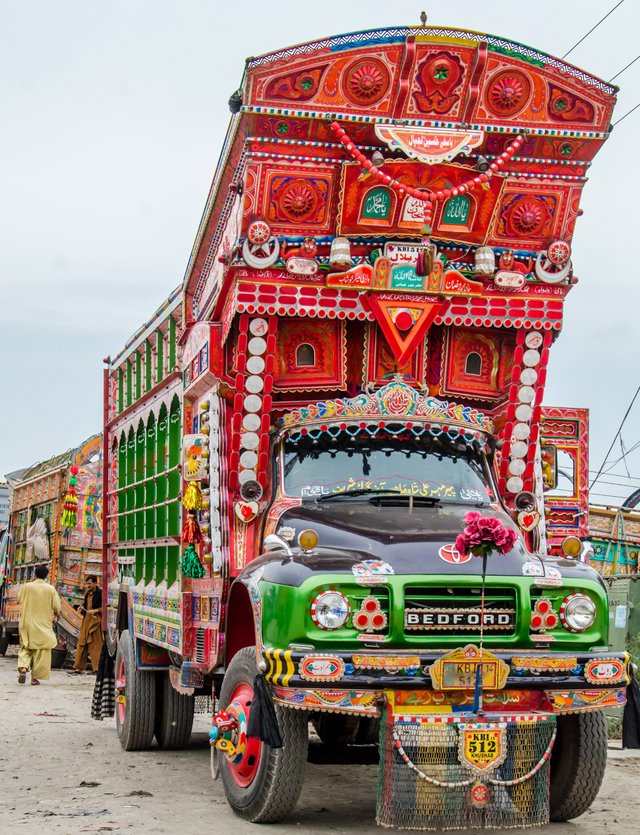 Decorating a truck is a team work, from the beginning to end, many craftsmen participate in this process like Blacksmith makes a structure, Body Maker, Denter, Spray painter, Painter, Poshish Maker and finally Electrician.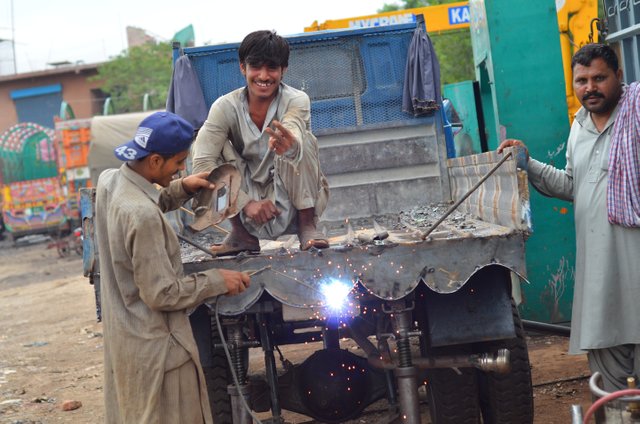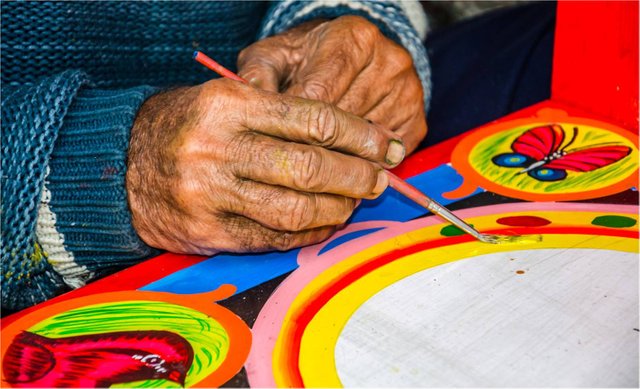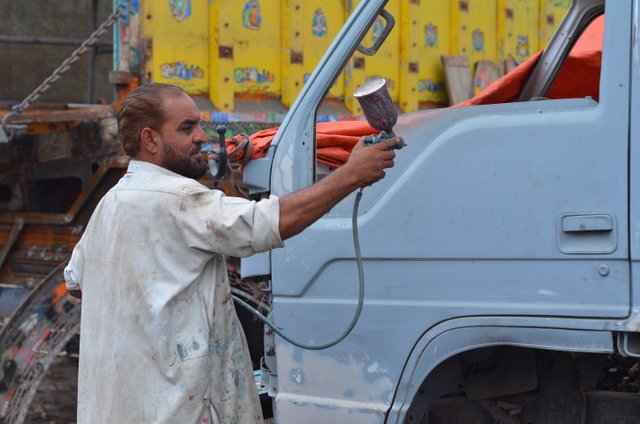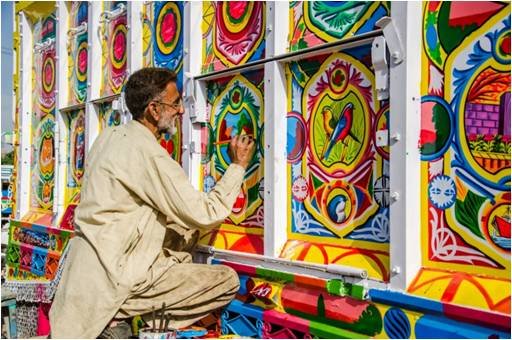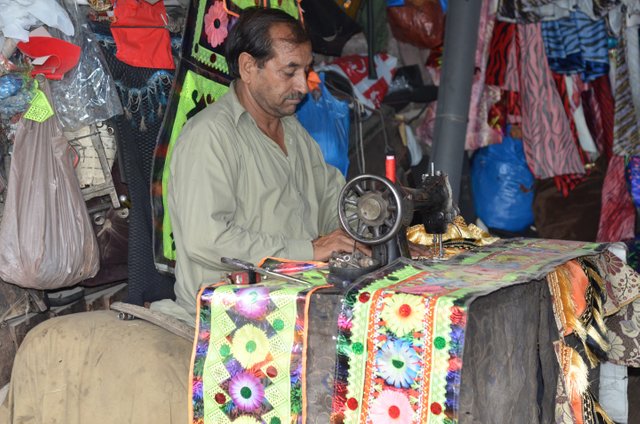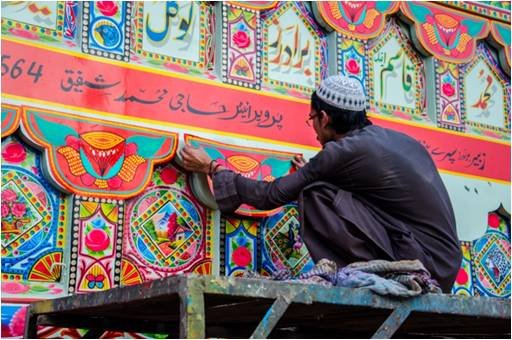 Artists use their imagination to create fantasies, the colours and embellishments which are deeply rooted in Pakistan's rich folklore. The truck bodies are painted by the street artists who can be found at Truck stands all across the country.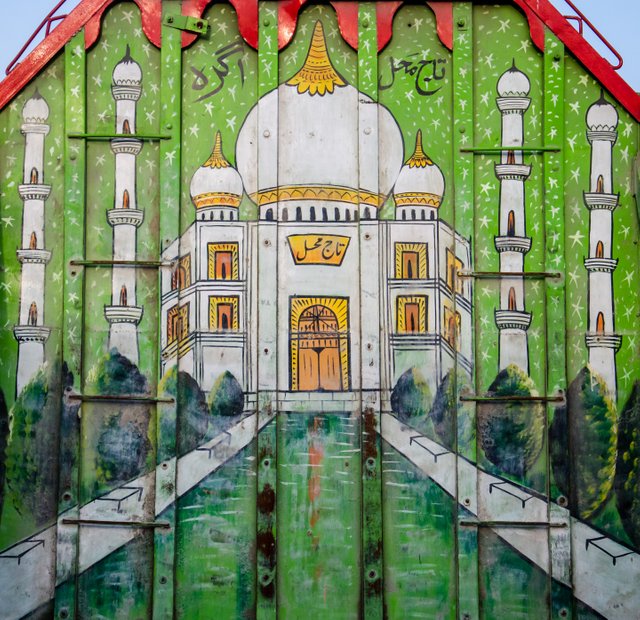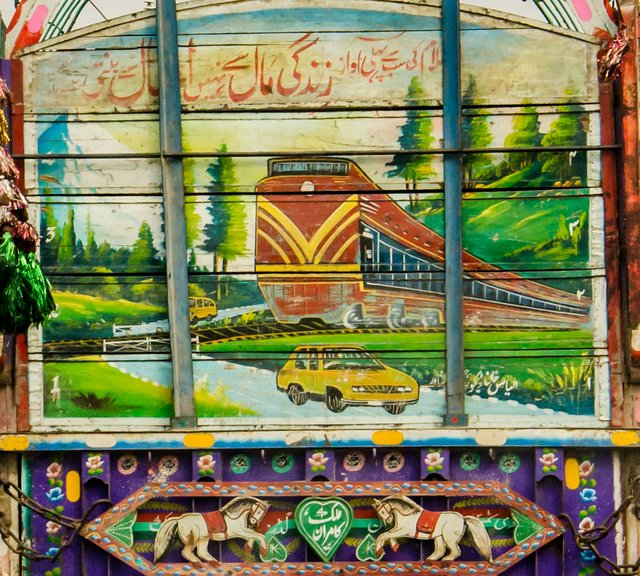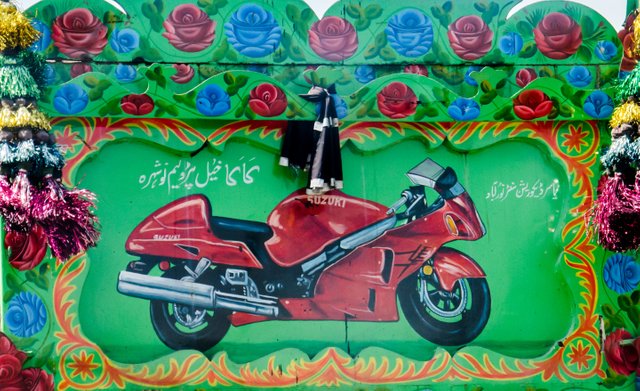 One Truck is prepared in one and half month and estimated cost is 5 to 6 lakh.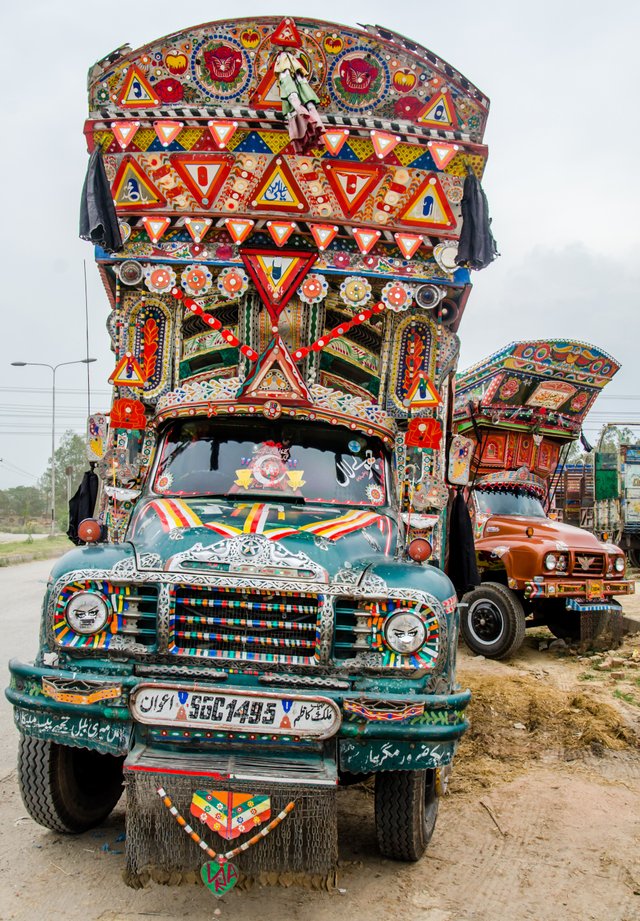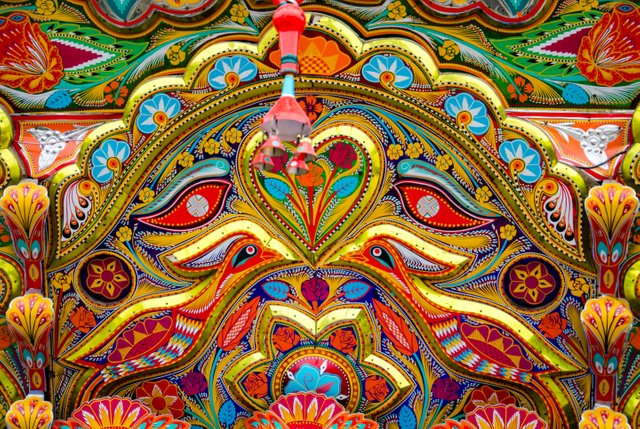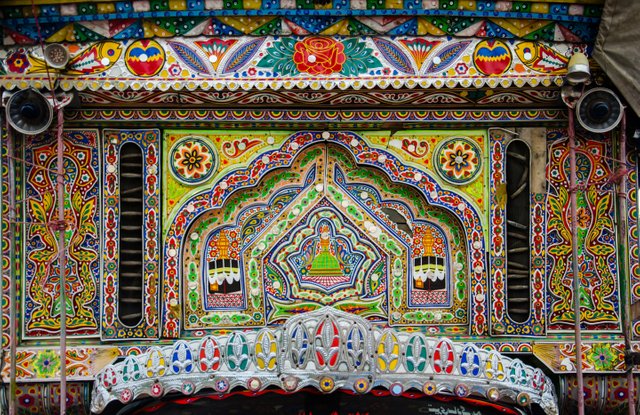 Truck Artist painted Marilyn Monroe in Eastern Dress.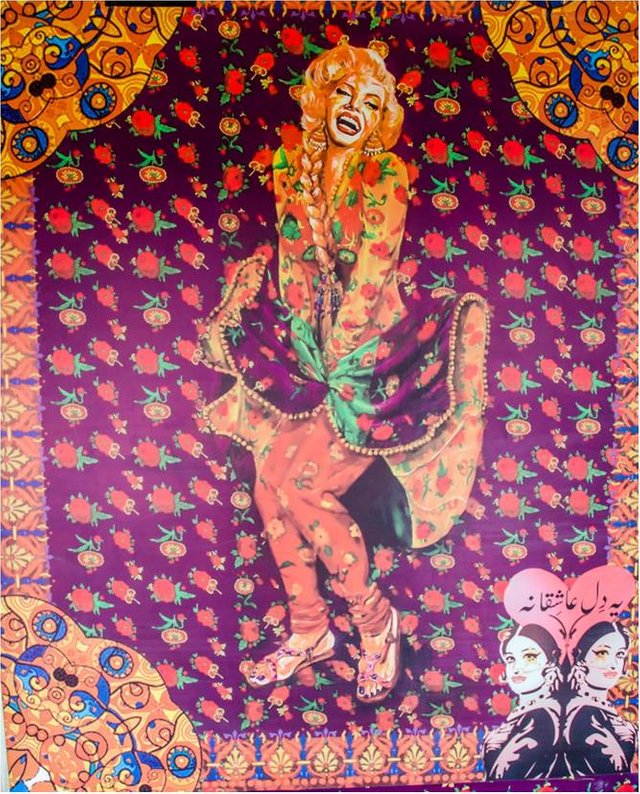 Thank you for visiting my blog. If you like posts about nature, animals, birds, food, traveling, photography, wildlife and discovering the beauties of the world, feel free to follow me as these are the topics I mostly write about. Have a wonderful day! :)