Witness Update: Witness & RPC/Seed Node recovered: The Node Auto-Switch Works!
---
Yesterday, there was a major network issue with my network provider. And the RPC/Seed Node and the Main Witness Node lost power. Here is the update from the network provider:
We regret to inform you, that due to emergency situation in our data center, there may be interruption of service which we are trying to fix with upmost urgency. This already is a top-priority for us and our engineers are currently working actively to resolve the situation as soon as possible. More on this matter, and latest status is regularly posted on our status page at the link below.
Please also kindly be advised, that due to this emergency maintenance, we experience a large number of login attempts at the Customer Control Panel, due to which you may face delay or issues logging in your Customer Control Panel. We deeply apologize for these issues and kindly ask you to try again later.
We kindly ask for your patience and understanding while we work to have this issue resolved as soon as possible.
Unfortnately, my node fails to generate 3 blocks in a row -and fortnately the script automatically switched to another node right on time - and notify me immediately.
https://github.com/DoctorLai/SteemWitnessAutoSwitch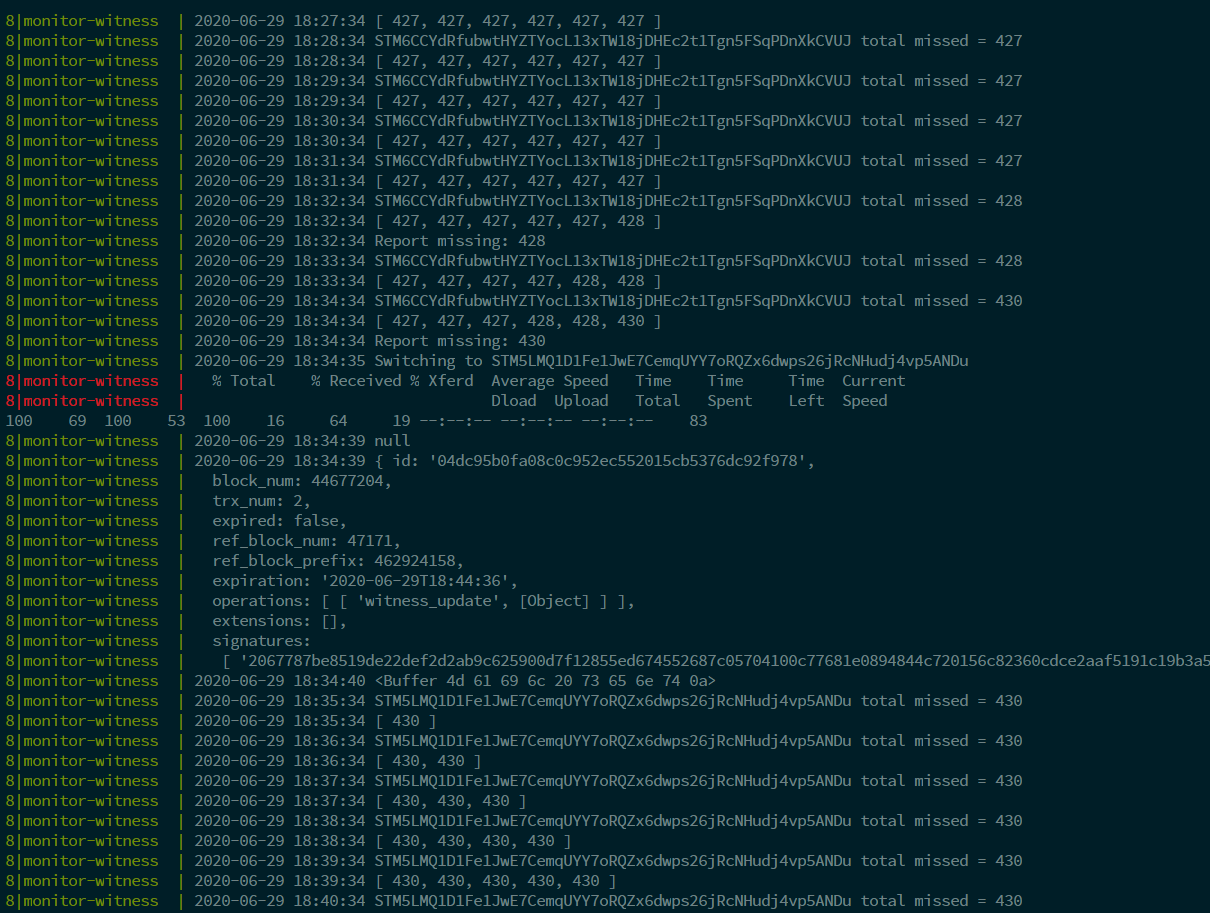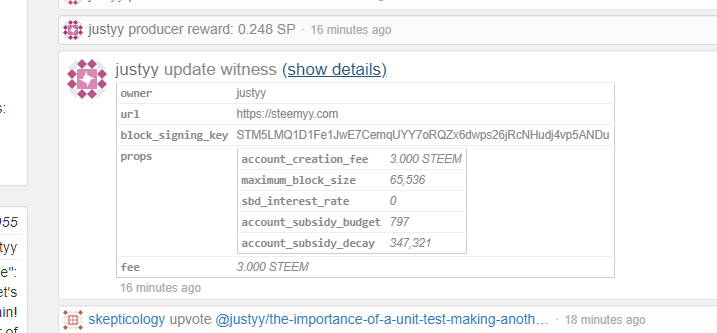 The Seed/RPC Node cannot be connected.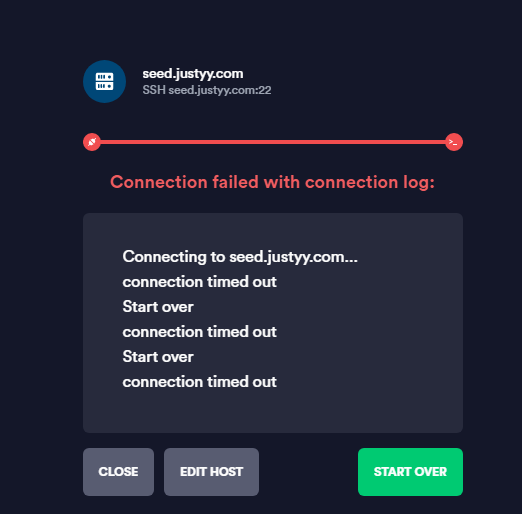 // https://steemyy.com/node-status.php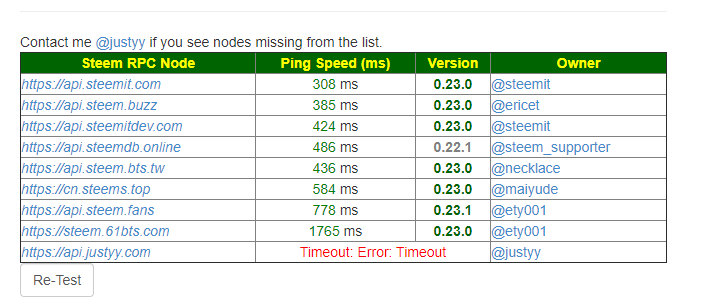 And as I mentioned a few days ago with CloudFlare Health Check: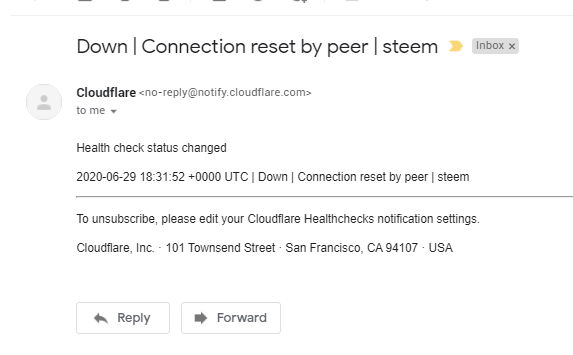 I have now recovered the RPC/Seed Node and the Witness Node. Everything goes back to normal!
---
Every little helps! I hope this helps!
Steem On!~
If you like my work, please consider voting for me, thanks! https://steemit.com/~witnesses type in justyy and click VOTE https://steemyy.com/images/vote-for-justyy.jpg
Alternatively, you could proxy to me if you are too lazy to vote!
Also: you can vote me at the tool I made: https://steemyy.com/witness-voting/?witness=justyy