Testing proposal report #1 : testnet faucet
---
Hello ! I am very sorry for the lack of updates, steemfest is upon us and I am wrapping up on a lot of things before heading to bangkok. If you are coming I hope to meet you there ! :)

Testnet faucet
In order to test a lot of the new operations you need to have liquid testnet tokens, which you probably don't have because depending on the time where the testnet was started, if you didn't have liquid tokens then, you don't have liquid tokens on your testnet account. Getting those liquid tokens is then pretty arduous because there aren't that many ways of obtaining liquid tokens then. Your options range around powering down, spamming the testnet and self voting to get some payout and since there are basically no UIs. It's pretty time consuming to do those things.
I did that for a time :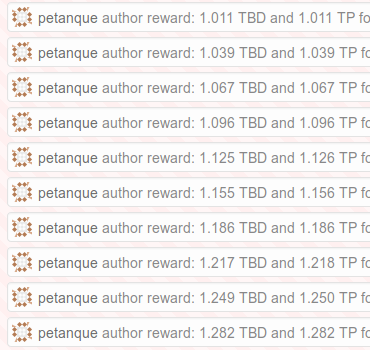 But it's waaaay too long:
post
self vote,
wait for payout (1 hour)
claim tokens
test things (the only part that matters)
for your mana to recharge (one day)
At this point I was like "If I could buy testnet tokens with real money just to stop wasting time and be limited by testnet tokens, I would".
Anyways usually you can ask steemit inc to send you liquid testnet tokens to do that but since I asked them for testnet tokens at the wrong time (right before steemfest when they are super busy) I haven't gotten tokens yet. (note that this is in no way the fault of steemit inc, it's mostly just the timing that's bad)
But yeah this whole situation made me think that a faucet was greatly missing to the testing ecosystem so that anyone can get tokens to test things without having to rely on a human third party. So I made one !
https://faucet.downvotecontrol.com
Note that this faucet only gives testnet tokens not real steem. Those tokens at worthless.
So please don't try to claim as much as possible emptying the pool for others.
Currently the faucet gives out 5 TESTS tokens per claim, and you can claim up to 50 TESTS tokens every 6 hours.
It doesn't give out TBD (the equivalent of SBD but in the testnet) because I basically don't really have any. If I get tokens from steemit inc I'll update it to send TBD as well :)
Of course the faucet is open source, you can find all the code and instructions to run your own here : https://github.com/drov0/steem-testnet-faucet
Reading up on SMTs and familiarizing myself with the code
Apart from that most of my time has been spent familiarizing myself with the new hard fork code, re-reading the SMT whitepaper : https://github.com/steemit/smt-whitepaper/blob/master/smt-manual/manual.md and looking at what is currently done on libraries and what is not. It's a tedious task because not everything is documented and the smt development spans over literally years so sometimes you can find links in the code to old github issues that are now outdated or are lacking info.
A good example is this : https://github.com/steemit/steem/issues/2761 You think that the rc pools are far from finished because of the unticked checkboxes, but if you click on individual stories, they are all closed.
But overall this is going pretty well, I will be deploying a testnet node in the coming week and you'll see some of my testsuites very soon :)