Still here... Sort of.
---

A quick update...
Life has been a little off the rails for a last few months. Some of you may have noticed that I powered down, too. At the time, I wasn't sure if I was going to need the cash or not. As such, I was trying to make everything possible available in a pinch.
Back in August, I left my really well paying job to be a full time stay at home mom. It's been really fulfilling, but also very difficult, both emotionally and financially. We're not sinking, yet, though, so I've been plugging away at illustration projects the last couple of weeks. Prior to that, I was constantly working to relocate out family halfway across the country and trying to help my husband find a new job.
So, I thought I'd come over and start sharing some of my recent work for anyone that's still left on my followers list.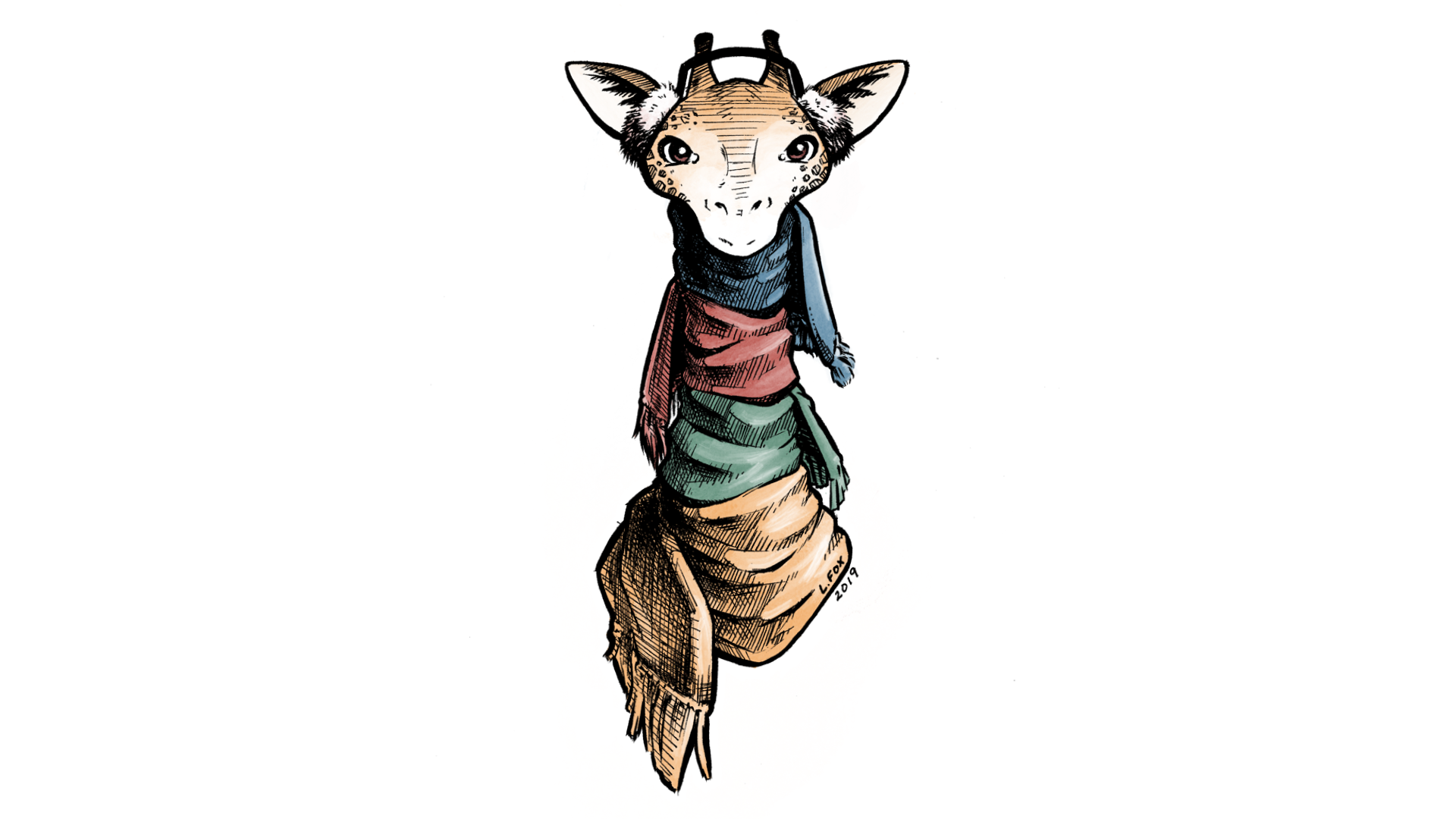 Where have I been?
My internet presence up until about 2 weeks ago has been pretty non-existent (save for staring at Facebook mindlessly wishing I could make my life better with the snap of a finger). A few weeks ago, however, I got the hankering to bust out my ink supplies, and I suddenly started working on art and illustration again.
I started with a couple portraits, but then I started playing around with silly animal ideas. I had always imagined how difficult it would be for a giraffe to find a scarf long enough to keep it's neck warm, so I finally sat down and drew the concept. Since then, I've been trying to find 1 to 2 new silly ideas to work on a week. It's difficult to get much done with a toddler that just starts walking, but I have been managing to squeeze in an hour or two a day.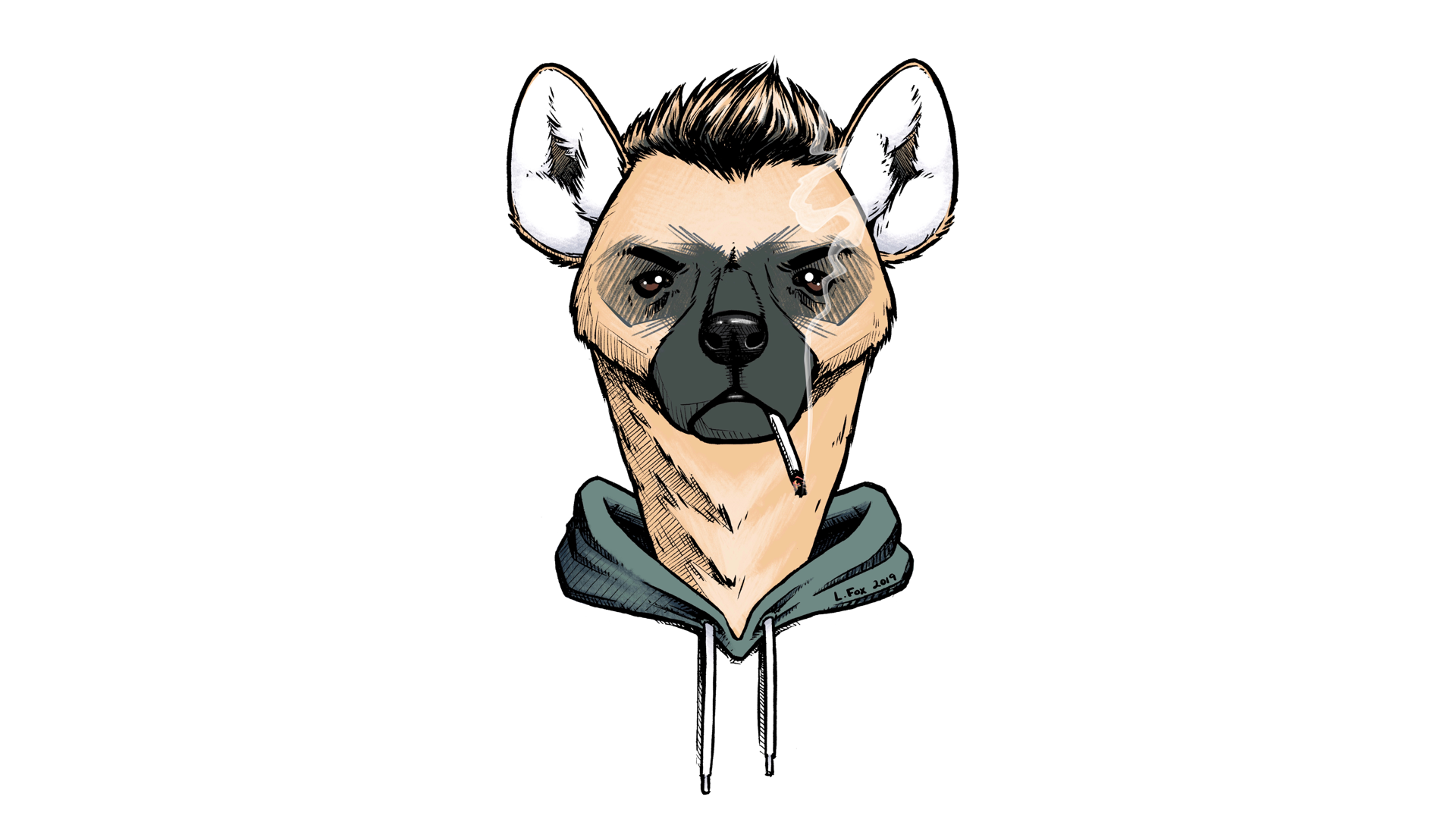 If you'd like to show your support...
As always, I'm happy to receive upvotes here on Steemit and plan to power back up in the near future now that things don't feel quite as desperate. However, if you are feeling generous and would like to help out in other ways, I've set up shop on a couple of more mainstream sites.
I've currently got 10 designs on over 200 different products for sale over on my Society6 page. I've also recently set up my illustration Patreon page and am currently offering handlettered, vinyl stickers for people that sign up to support me before March 5th, 2019.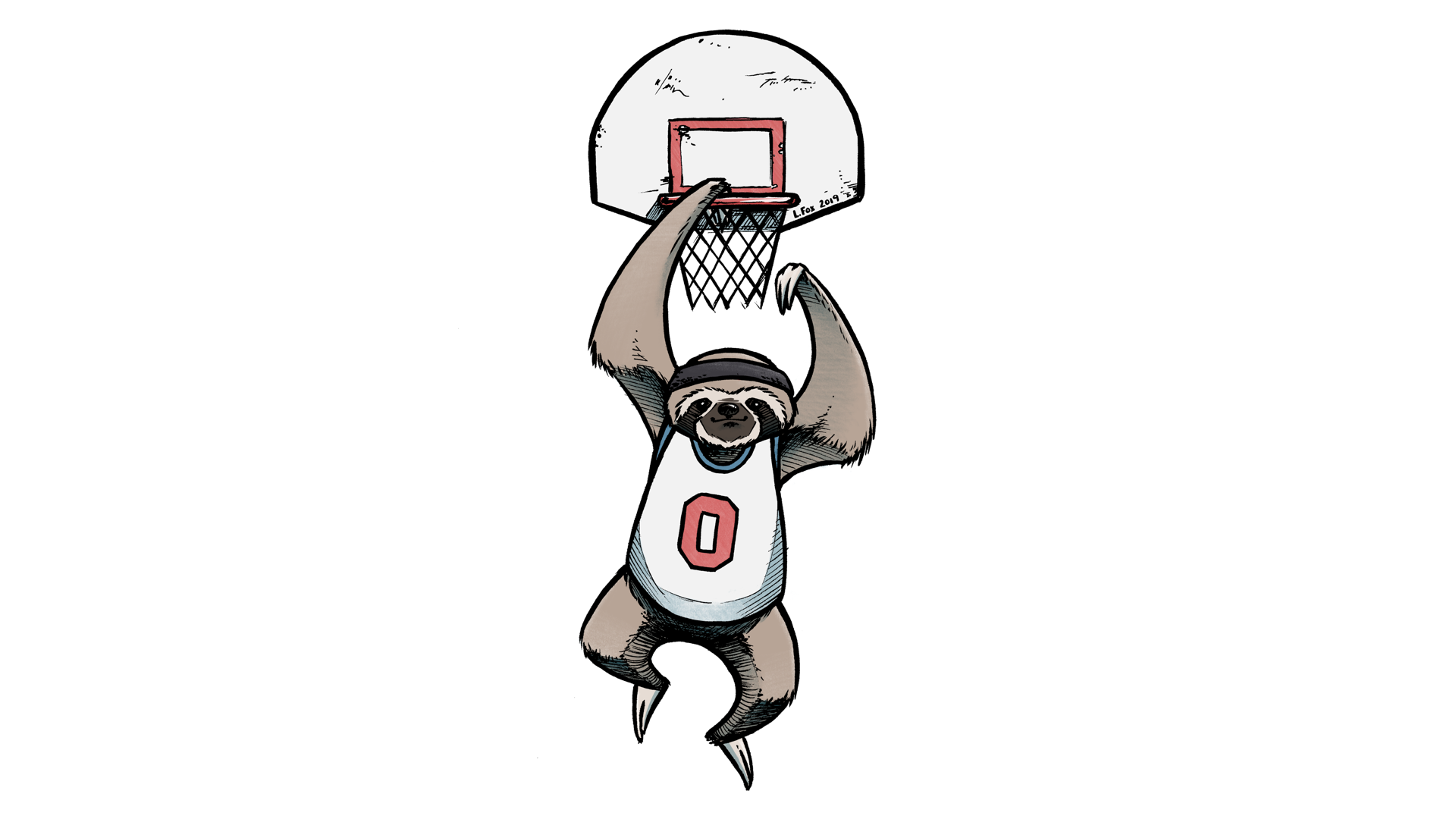 Wrap up
I'm going to try really hard to get back to posting her more regularly. I want to keep my goals realistic, though, since I'm trying to raise a child, make art, and then sell the aforementioned art online. That being said, I'm doing everything I can to reestablish myself in the online illustration community and would love for you to stick around and see the work to come.
Thank you so much for your continued support and understanding!
---
I love feedback, so if you have any questions, ideas, or requests, make sure to leave a comment below. And, if you need more fun stuff to shove into your eyeballs, hop over and check out my YouTube channel, Chimp Skipper, or my online portfolio.
#art #sketch #drawing #pencil #ink #slothicorn #dailydoodles #dailysketches #animals #funny #jokes #blog #creative #creativity #animal #africa #wildlife #canine #dog #hyena #smoking #smoke #cigarettes #sloth #basketball #hoops #sport #giraffe #winter #cold #update #motherhood