Stickers!!
---
I made dis...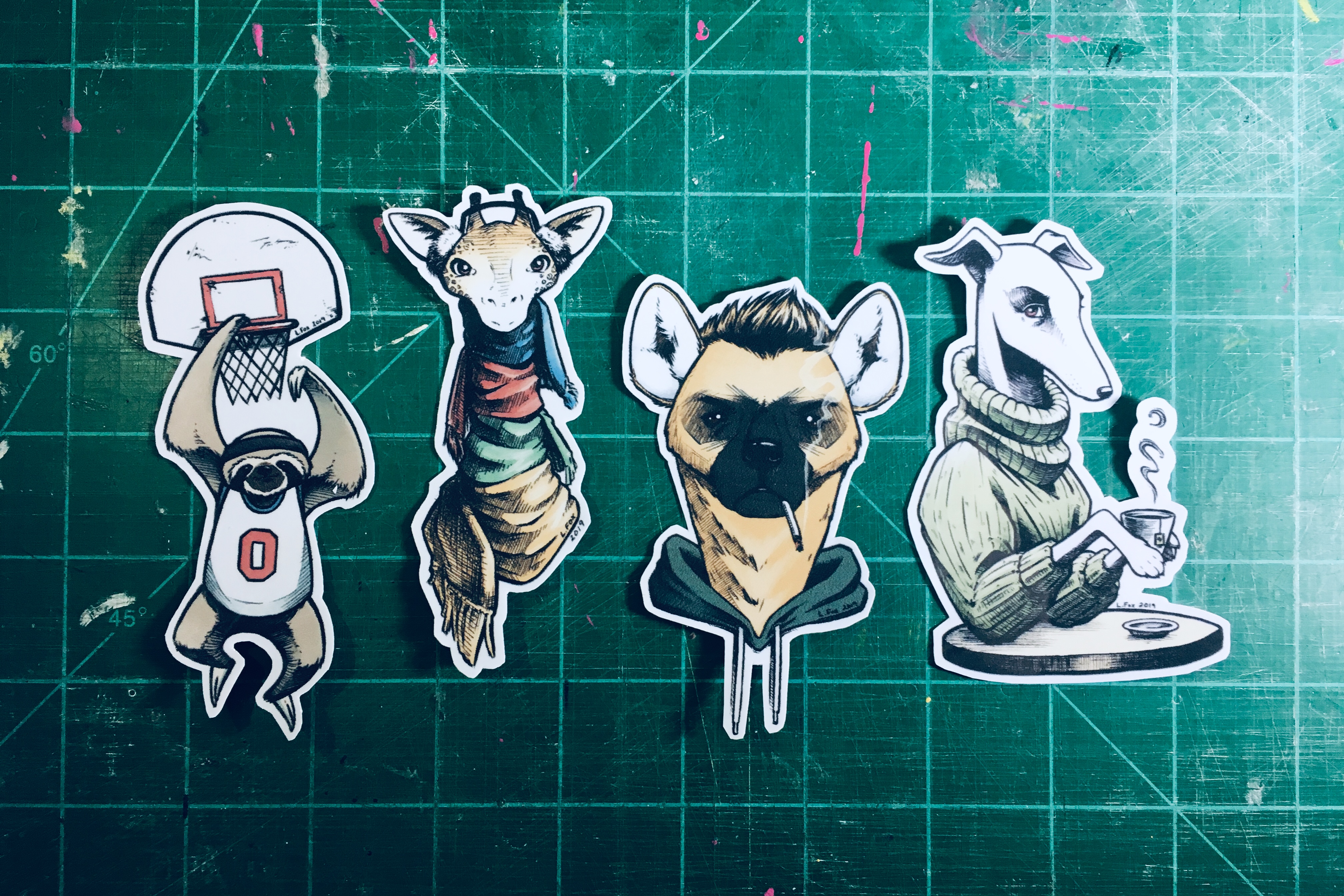 As I mentioned in my last post — I think — I've been uploaded a lot of my recent work to my Society6 shop. While they do offer stickers, I had a major hankering to make some of my own.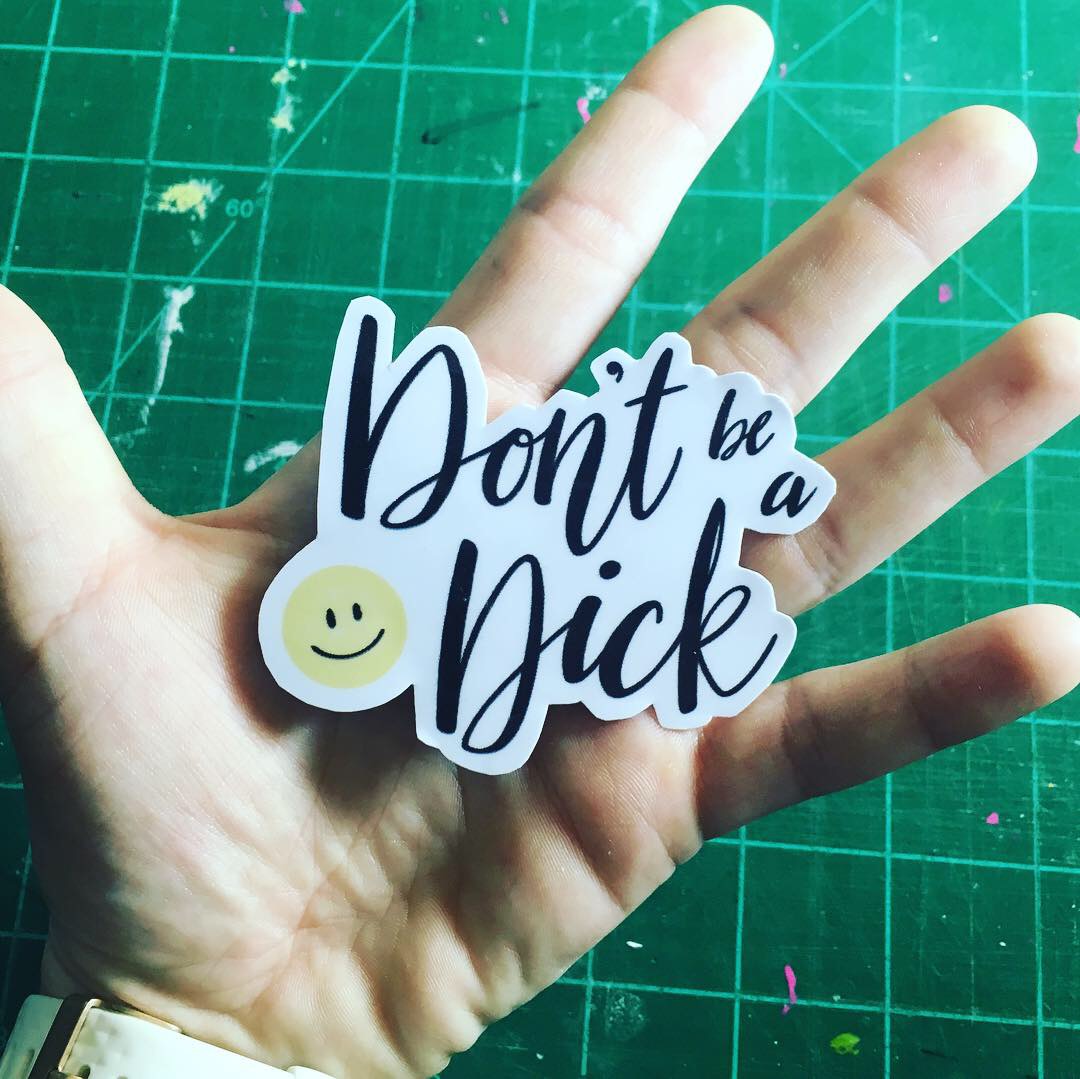 Originally, I was considering making sticker sheets for planners. Then, I just kinda started to have fun with random design sets (at some point I'll have to upload all the tiny food illustrations). Working with the supplies to create these initial designs was actually the catalyst that got me working with my drawing tools again. So it seems only fitting that some of my first stickers available are my ink illustrations and hand lettering designs.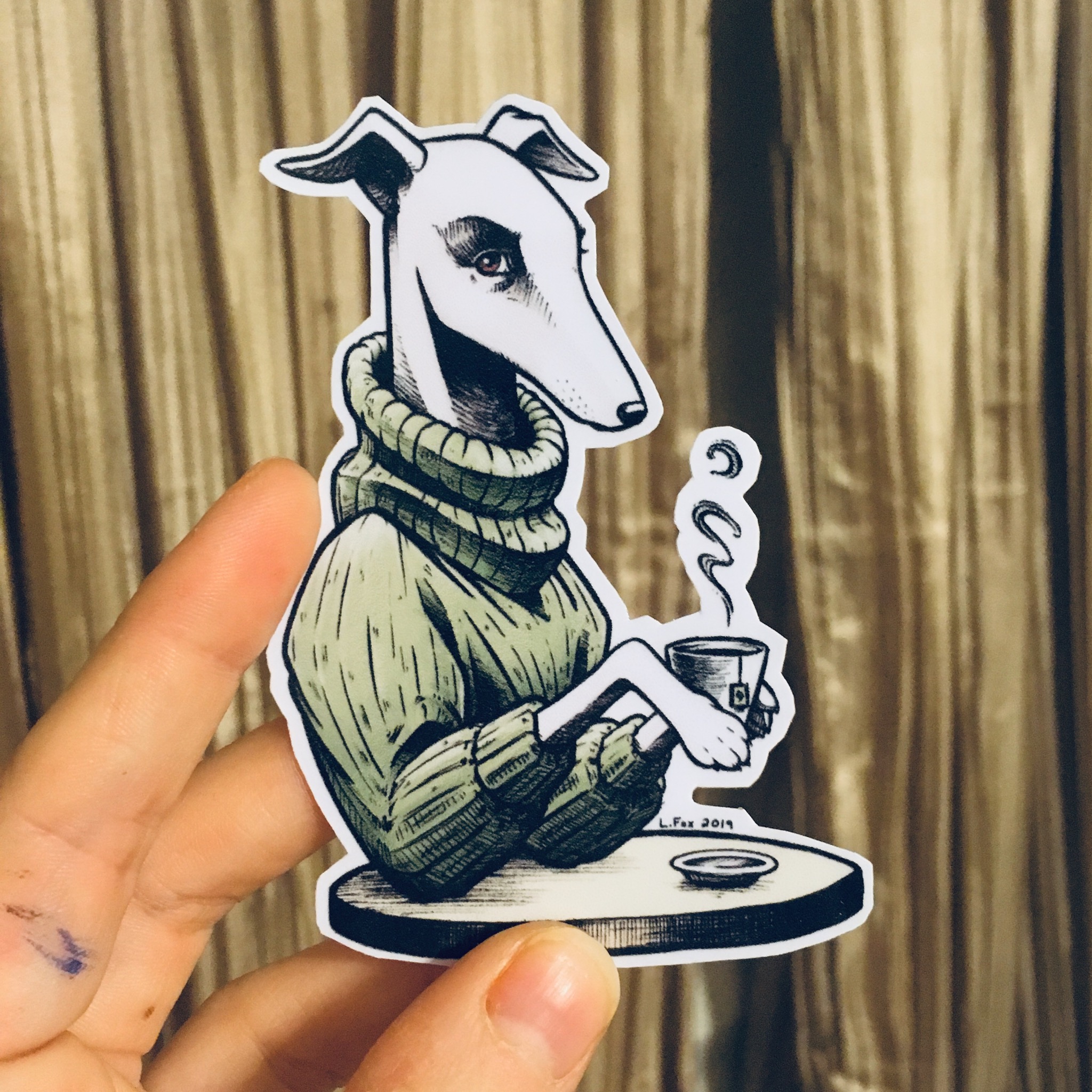 While I do have a Cricut cutting machine, the print and cut feature wastes a lot of material at the edge of the document. (It requires a half inch border around the print to calibrate the blade.) Since vinyl sticker sheets and laminate are kinda pricey, I've currently been opting to cut all the stickers out by hand. It's a bit tedious, but it helps cut down on cost so I don't have to charge too much for them.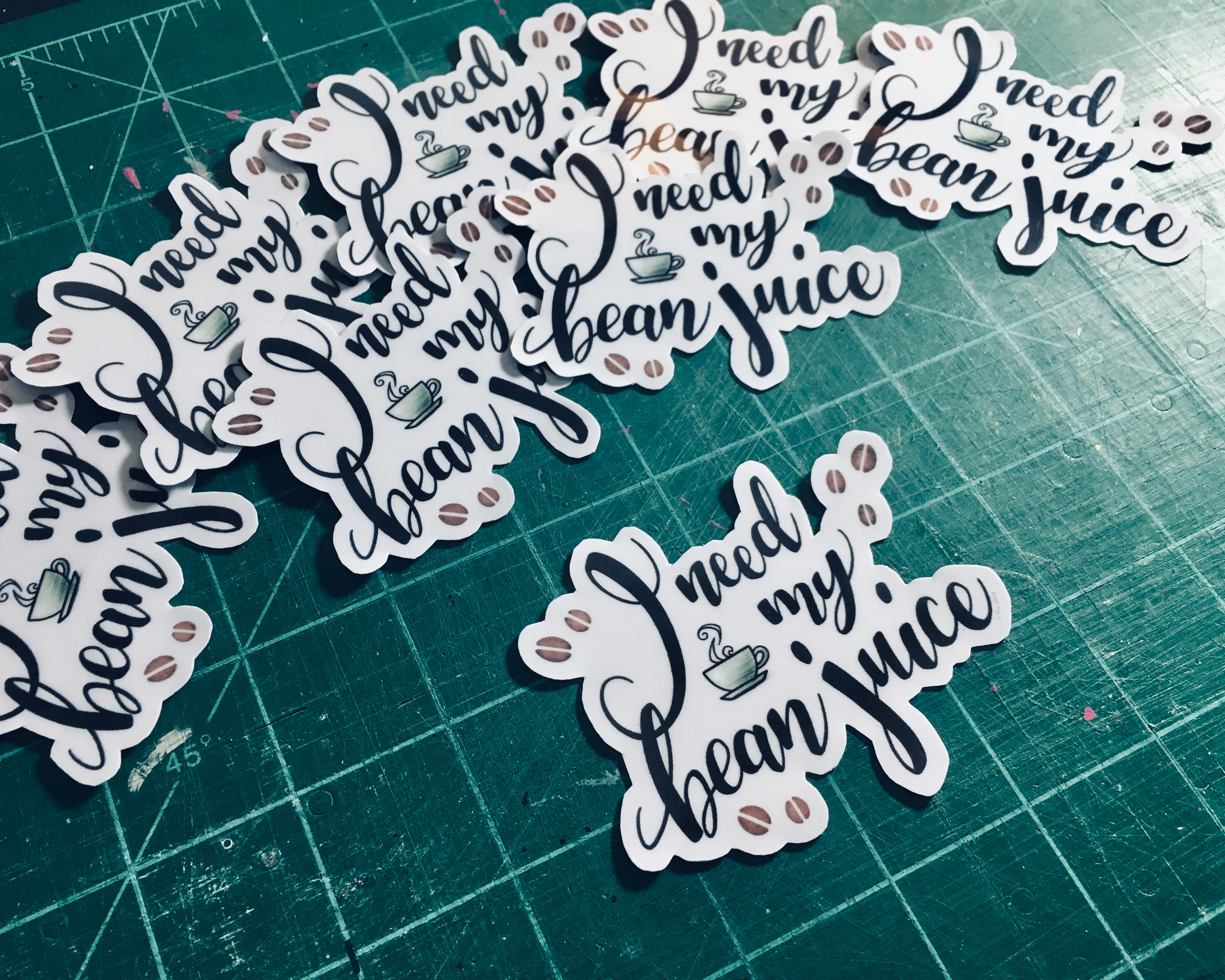 If you'd like to order a sticker, or just check out my amazing cutting skills, they are all up on my Etsy shop currently. Like I said, they are vinyl and laminated, so they're very sturdy and waterproof.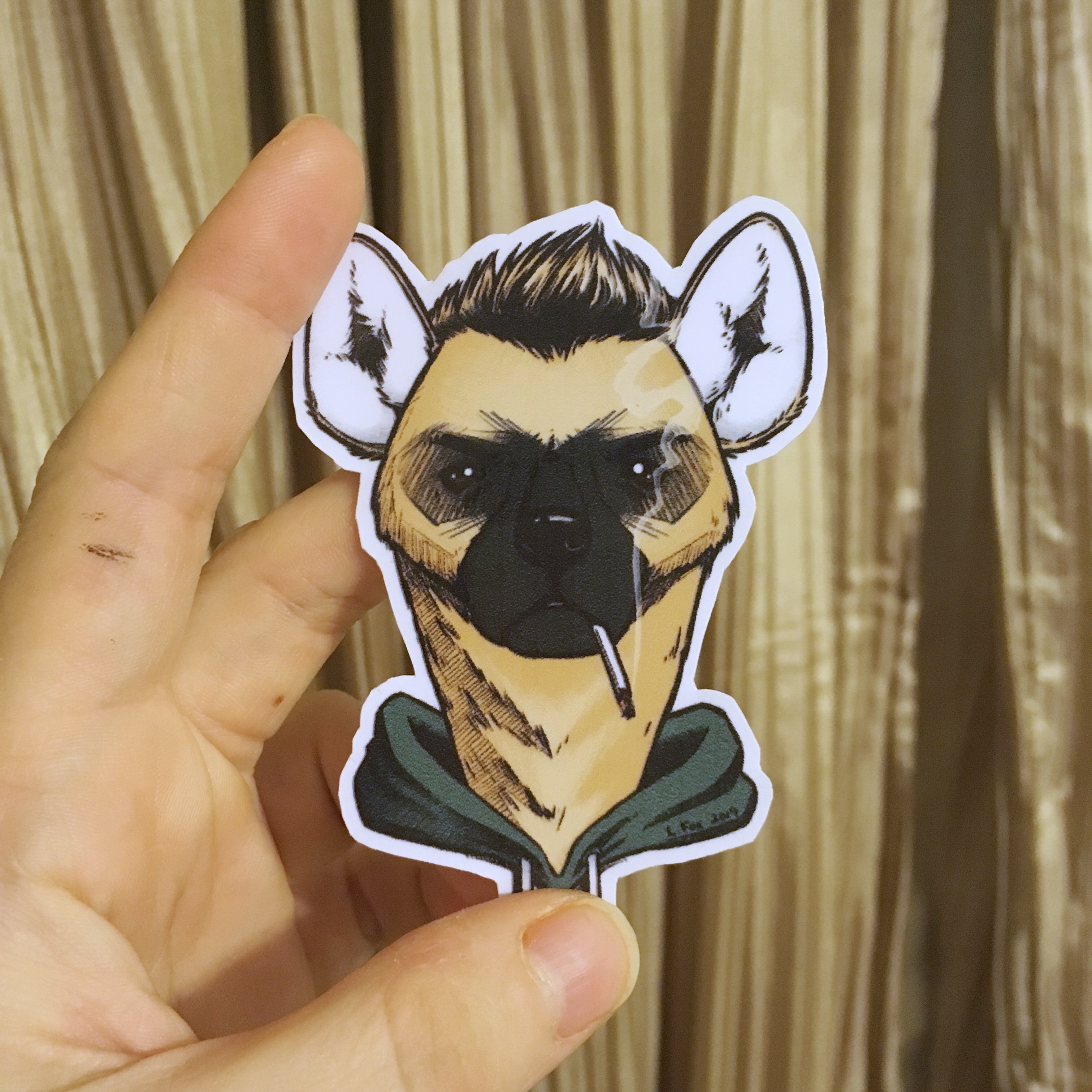 That's it for now. Thank you so much for your continued support! And always remember...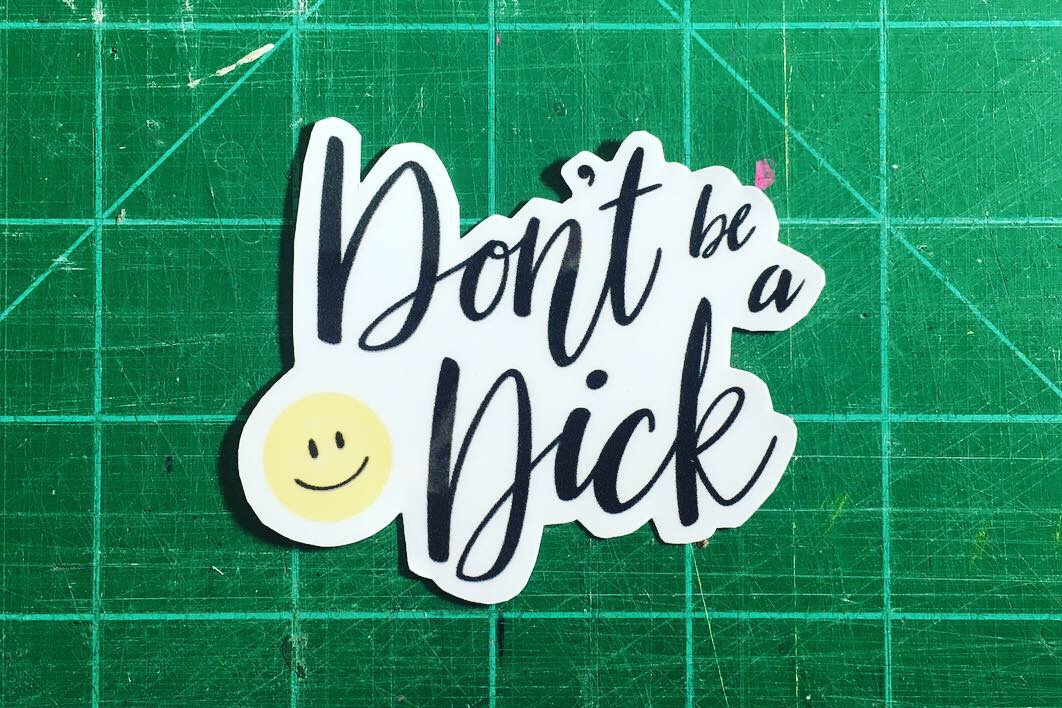 #art #illustration #drawing #ink #animals #silly #cute #sticker #stickers #diy #vinyl #crafts #greyhound #dog #dogs #doggie #doggo #doggos #sweater #tea #cozy #cafe #warm #sloth #athlete #basketball #dunk #sports #hyena #punk #hoodie #smoking #canine #wildlife #Africa #giraffe #scarf #winter #cold #handletter #brushlettering #rude #stickers #coffee #beanjuice #dontbeadick
---
I welcome feedback, so don't be afraid to leave a comment. If you'd like to see more of my work, check out the links below.
Online Portfolio Patreon.
YouTube Chimp Skipper L. Fox Illustration
Merch Society6 Etsy
THANK YOU!