Spa Day Tortoise Illustration with Time-Lapse Video
---
Treat yo self...
A few days ago, I got a serious hankering to do some major beauty care regimens. Since my tax return had recently come in, I decided to splurge a bit on some products to help rejuvenate my tired skin. I felt old and wrinkly and dry and equated myself to a lizard in desperate need of moisturization. The visual that put in my head sparked the idea below, and this time I managed to capture ALL parts of the creation process.
https://youtu.be/ZETCkRJDhgM
This time around, I did things slightly differently. While I did do the initial thumbnail and concpetualization on scratch paper, I actually created the sketch digitally this time. Usually I don't do this because I have a hard time capturing the character of my ideas and focus too much on details. Since I've already had a bit of practice with the last few illustrations, however, working digitally to sketch is starting to feel a bit more natural. It was also super nice to work with a symmetry divider to get immediate feedback on my drawing accuracy. Obviously this won't be super useful for subjects that are not facing the audience, but still.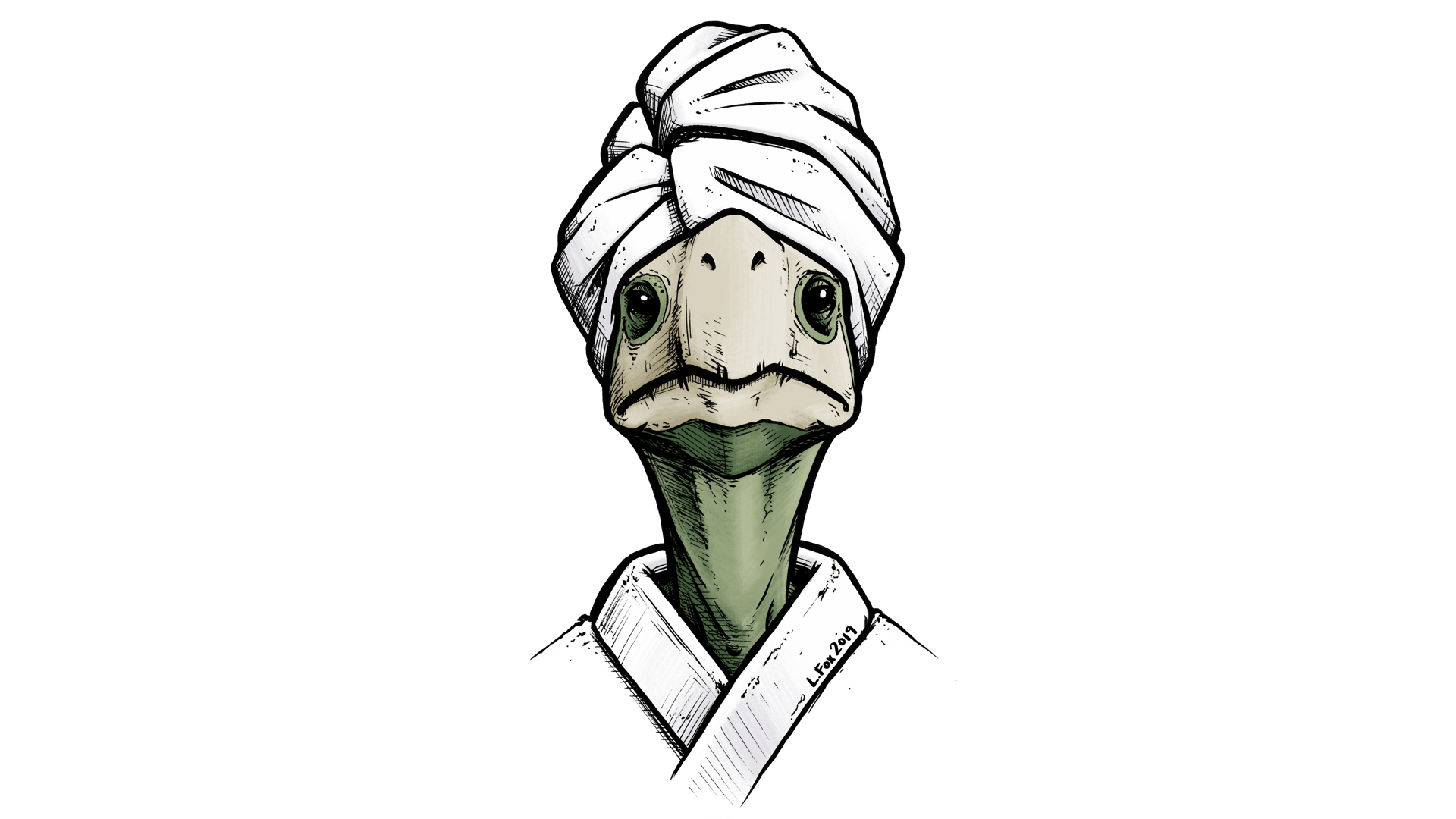 To top it all off, I went crazy with the sticker printing last night and have already got a small set of this lady cut and ready to go. They're not up on Etsy or Society6 just yet, but they will be once I have an hour or two to go through the whole listing creation process. (I actually have two designs to list for sale.)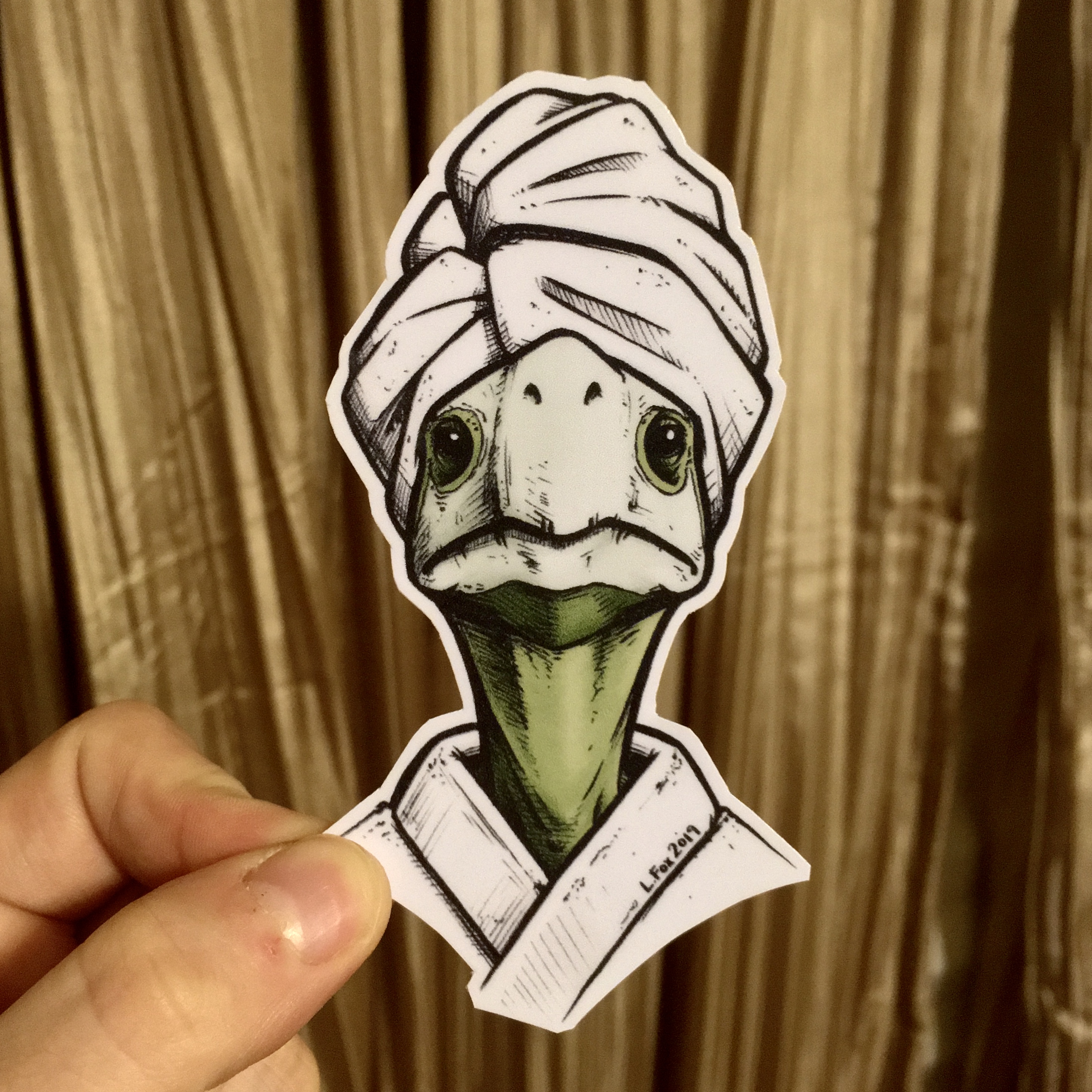 That's it for now. Thank you so much for continuing to follow me and my work. I have a couple more things I've already started/finished to post soon, so thanks for being patient with me. Until next time!
#art #illustration #drawing #ink #inking #animals #animal #reptile #reptilian #turtle #tortoise #tortuga #shell #spa #spaday #relax #relaxation #selfcare #mom #momlife #beauty #beautycare #blog #digital #digitalcolor #creative #creativity #bath #bathtime #sticker #stickers #silly #funny #cute #old #prints #society6 #etsy #patreon #slothicorn #timelapse #process #video #diy #tutorial #youtube
---
I welcome feedback, so don't be afraid to leave a comment. If you'd like to see more of my work, check out the links below.
Online Portfolio Patreon.
YouTube Chimp Skipper L. Fox Illustration
Merch Society6 Etsy
THANK YOU!