New Stickers!
---
A quick update...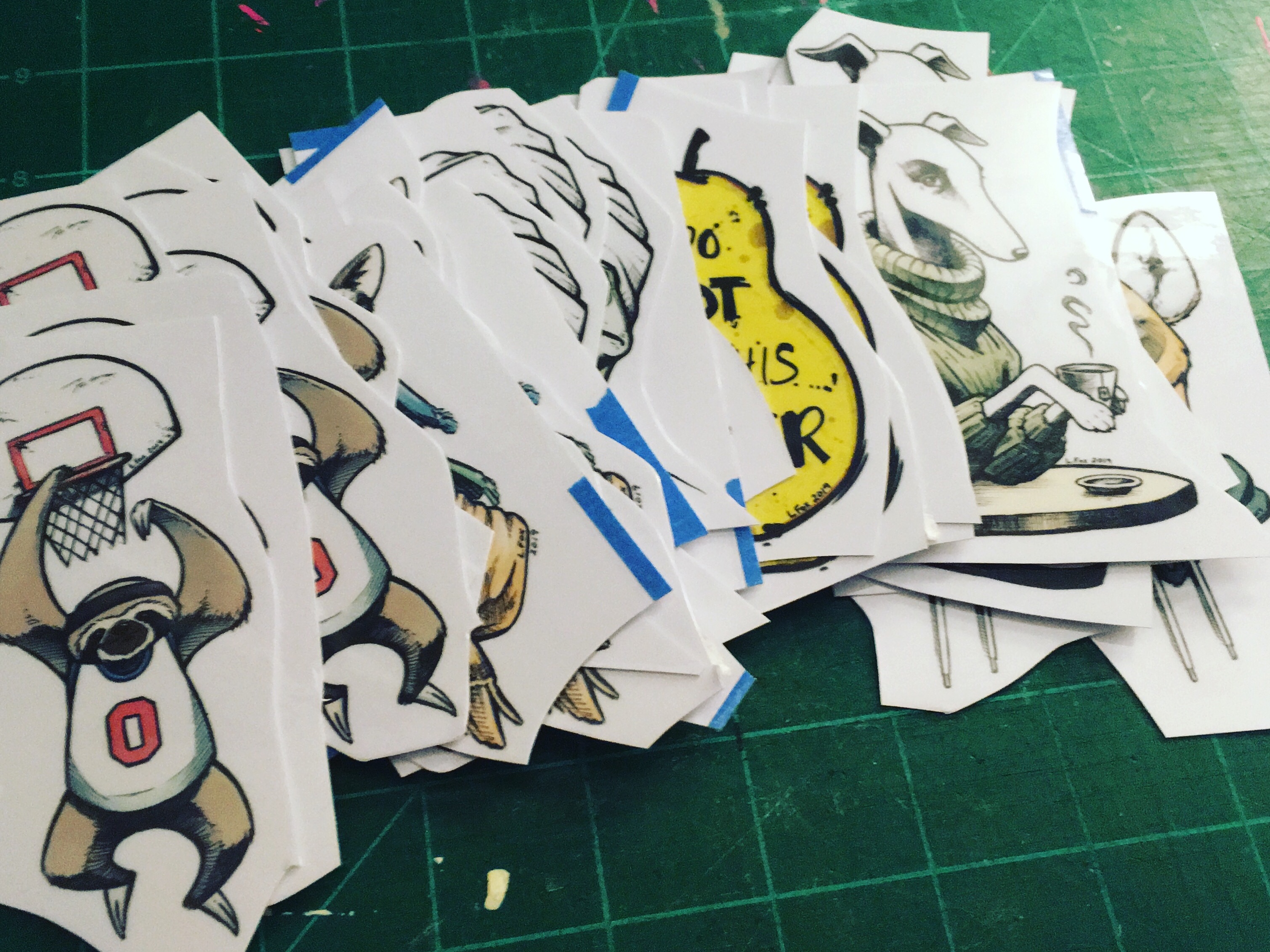 Sorry for getting a bit behind on my posting, guys! This week has been a little hectic. I had to rush my kid to Urgent Care for what we thought was an ear infection, but turns out is probably the flu. She's doing a lot better now that were alternating OTC pain medication, but there was a pretty insane 48 hour period where neither of us really got to sleep at all. That being said, she is resting peacefully as I write this and I am relieved to report she is already feeling a lot better.
So, back to Steemy things...
As you may have seen in my last post, I have a new illustration-turned-sticker called "Spa Day." Well, there are actually a couple stickers that have come out since my initial sticker post.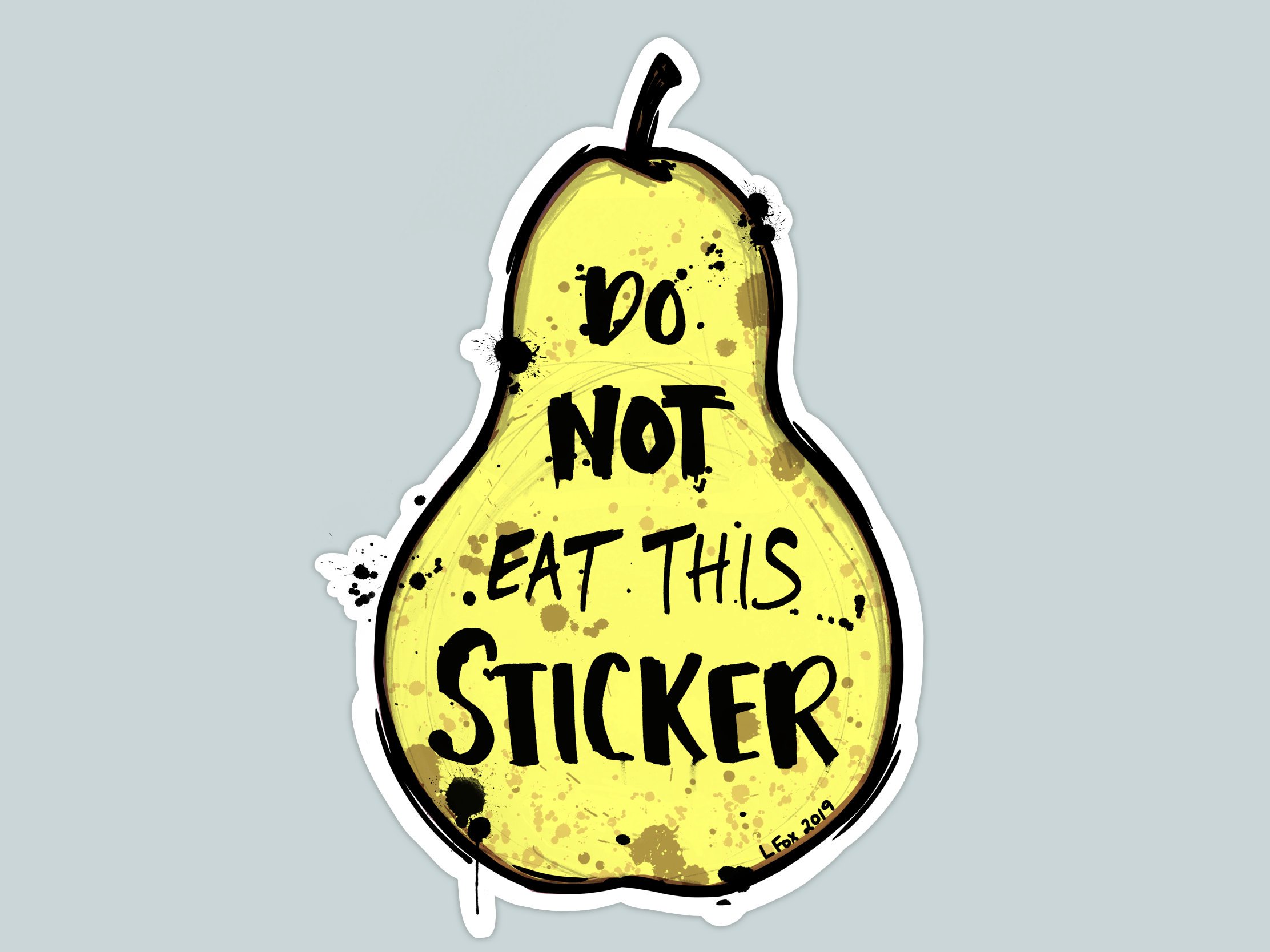 The first sticker, which I actually created before Spa Day, is a really obscure reference to the FX series It's Always Sunny in Philadelphia. I didn't want to have to fuss with the copyright issues that can come with using a direct quote from a show, so I made a sticker in response to an odd statement made by Charlie.
Mac get's Charlie a pear at the Italian Market, because he's never had one before. Charlie promptly eats the entire thing, even after voicing concern that the unripened pear "tastes like sand." These are the moments that follow...
https://www.youtube.com/watch?v=CbwmOtJFJF0
There's not much else to say about that one. The other sticker, however... ... ... Will have to wait until the next post. I have too much material to share about it and I'd like to take a little more time to prepare that post. So, I'm going to leave this post here and try to get another, more in depth update for you guys later this week.
Thanks for checking out my work!
#art #illustration #drawing #design #sticker #stickers #handlettering #handlettered #alwayssunny #itsalwayssunnyinphiladelphia #iasip #Ieatstickersallthetimedude #yellow #vinylsticker #waterproof #laptopsticker #sick #cold #flu #mom #blog #life #nosleep
---
I welcome feedback, so don't be afraid to leave a comment. If you'd like to see more of my work, check out the links below.
Online Portfolio Patreon.
YouTube Chimp Skipper L. Fox Illustration
Merch Society6 Etsy
THANK YOU!