"Earl Greyhound Tea" Timelapse Video
---
https://youtu.be/FM796052hWE
Just a quick update of the most recent animal illustration. I got the idea from ArtPrompt (a great resource for creative block). My process hasn't, changed much. I make the original rough sketches using pencil and paper, fine tune the sketch using my iPad and Procreate, print a very low opacity sketch, ink by hand, then scan the image and color digitally using Procreate.
I'm trying to get all this ready for a little workshop I've volunteered to do in a few months. I've never done one before, so I'm kinda nervous that I'm going to look like an idiotic weirdo. There's still time to pull something together, though.
As always, thanks for checking out my work!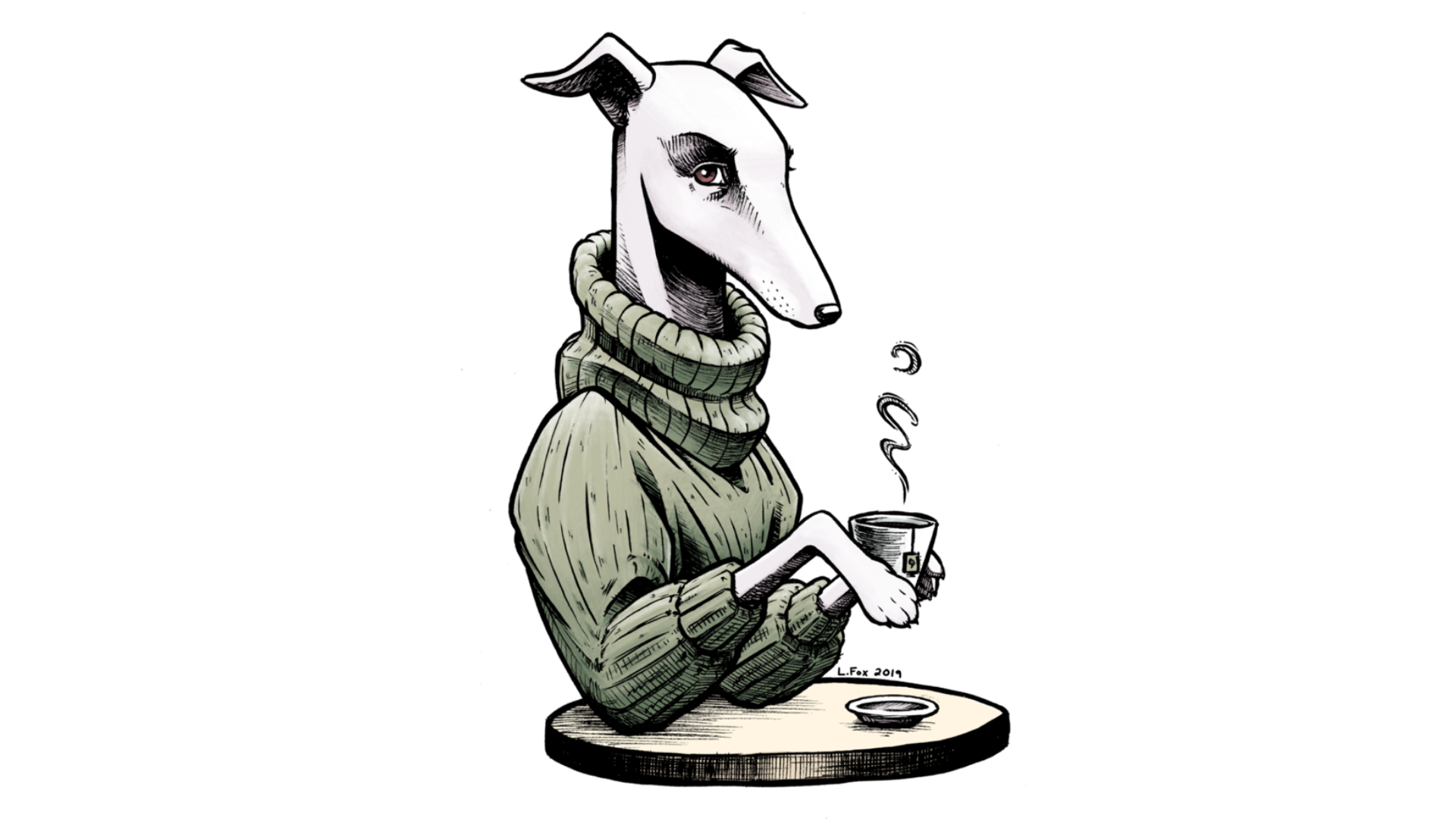 ---
I love feedback, so if you have any questions, ideas, or requests, leave a comment below.
And, if you need more fun stuff to shove into your eyeballs, hop over and check out my YouTube channels, Chimp Skipper and L. Fox Illustration, or my online portfolio.
I've also got merch for sale on Society6 and a personal Patreon page.
#art #illustration #drawing #ink #video #timelapse #process #tutorial #dog #dogs #doggie #doggies #doggo #doggos #greyhound #tea #warm #cafe #cozy #sweater #youtube #creative #creativity #society6 #patreon