Adventures with a new printer and a STICKER SALE!!
---
Today's post is brought to you by the mild frustration associated will calibrating a new printer!
---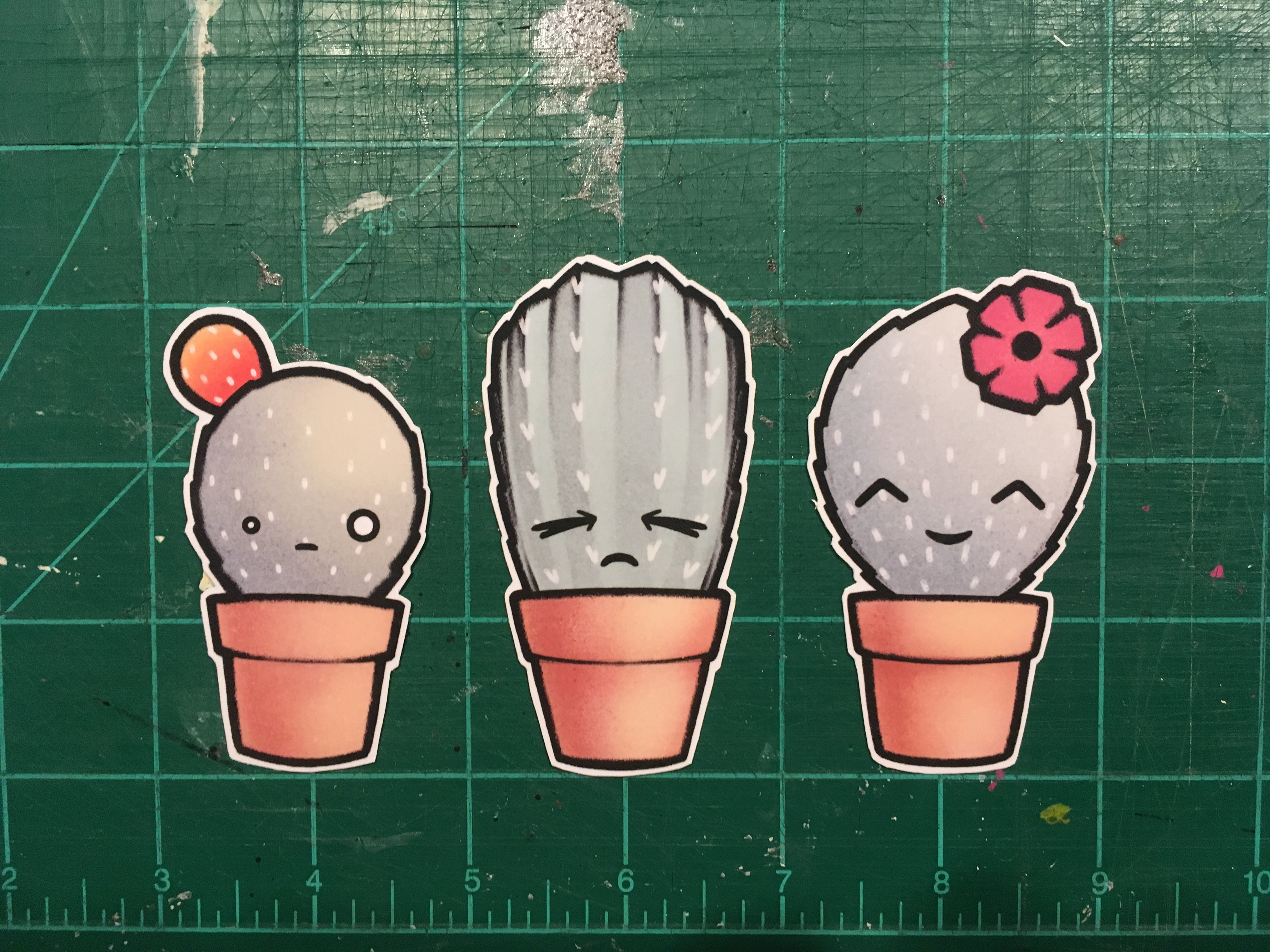 For as long as I can remember, I've always bought fairly cheap, at home printers. For a time, it was because I just didn't know any better. As my knowledge of print quality grew, however, it became more about saving costs up front and retaining certain necessities (i.e. an all-in-one with scanning capabilities for digitizing work). Since I've been producing vinyl stickers, however, the need for higher print quality has become apparent. Honestly, my cheap little all-in-one printing on premium vinyl with waterproof laminate kind of felt like putting lip stick on a pig.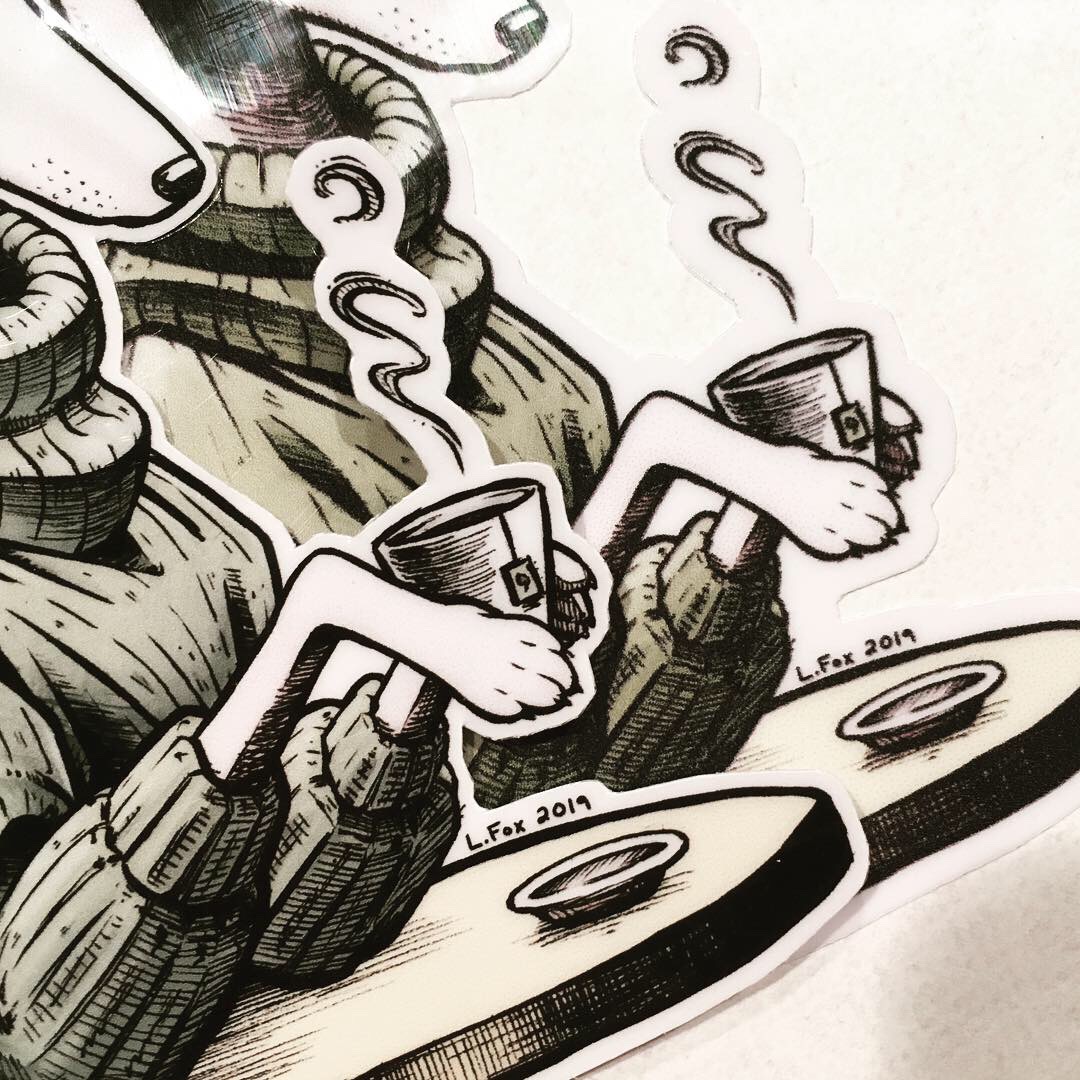 I put the purchase off for a while because decent quality printers are not cheap (especially when you're a family of three living on one income). My cheap little printer, however, started to give me trouble. The print quality was never great, but I could manage it if I simply didn't scale the images down too far. About a month ago, however, I started having issues with banding in my prints. No matter what I did (cleaned print heads, clean cartridges, replace cartridges, etc.), I couldn't get the problem to go away completely. Because I charge what I consider premium price for my stickers, I couldn't put off getting a new printer any longer.
For my birthday, I received some cash from relatives, and a couple of donations from some amazing friends. With that money, I went ahead and splurged a bit on a nice Canon Pixma iP8720. It's not top of line, but it's a luxury vehicle compared to my past printers! The only problem was that I have never used a printer like it before and had no idea how many different ICC options would be associated with it.
For anyone not familiar with ICC profiles, they're digital information the printer will use to determine how much of each color ink to use to achieve the most accurate color as compared to the digital file. Fighting with the color output was something I was prepared for after reading people's product reviews for weeks. I think I fought with the thing about three nights in a row, but, after a lot of failed attempts and a LOT of little cactus prints, I finally figured out the best setting for the best, most accurate color output for the vinyl that I use.
So, since I've finally gotten this beast of a machine running the way I want, I have a lot of inventory from the previous printer that I need to clear out. If you would like to get ahold of some of my stickers before the prices go back up (and some designs are going to be retired, as well), make sure to get over to my Etsy shop to claim the limited time 30% discount I'm offering. The special will run for a couple of weeks while I print and photography new sticker samples for the updated listings.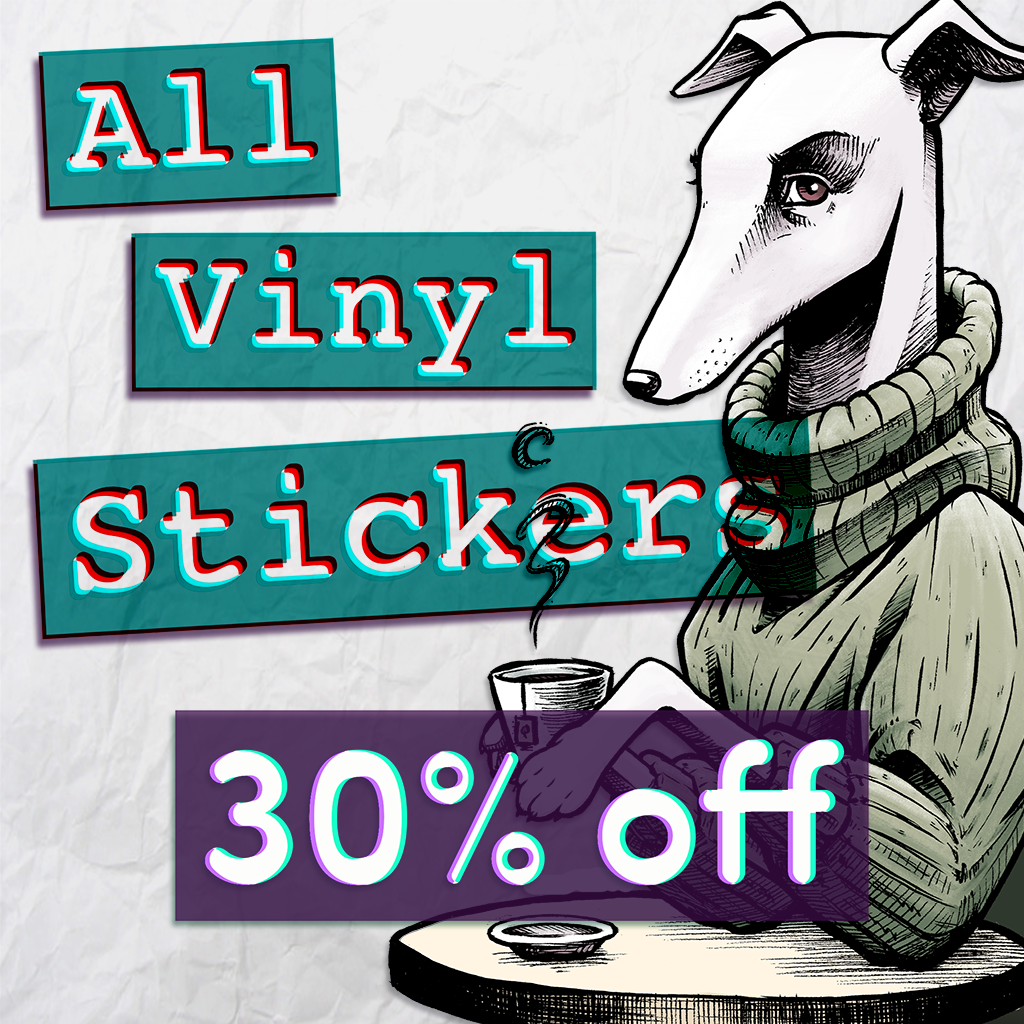 Alright, that's it for now. I'll try to make some more time throughout the next week or so to show some more process posts about how I create the artwork for my stickers and maybe even how I make the stickers, themselves. Thank you all for continuing to follow me here. Your support means the world to me, and I wouldn't be where I am without you guys.
Until next time!
#art #illustration #illustrations #drawing #printing #prints #printer #sticker #stickers #vinylstickers #laptopstickers #etsy #etsyshop #etsyseller #etsysale #etsystickershop #stickersale #stickershop #hardware #upgrade #lfoxdesing #lfoxillustration #lfoxart #cactus #cacti #cute #kawaii #adorable #greyhound #dog #tea #animals #alltheDPIs
---
I welcome feedback, so don't be afraid to leave a comment. If you'd like to see more of my work, check out the links below.
Online Portfolio Patreon.
YouTube Chimp Skipper L. Fox Illustration
Merch Society6 Etsy
THANK YOU!