Two more mistakes for Thailand tourism
---
I am aware of the fact that this is starting to be a "dead horse" subject with me but I wouldn't write about it if this wasn't new information.
The latest stories are just mind-boggling as it is starting to appear as though Thailand is actually intentionally sabotaging its own tourism sector. I know they aren't but seriously, this is starting to seem like one of those situations where the lunatics are running the asylum.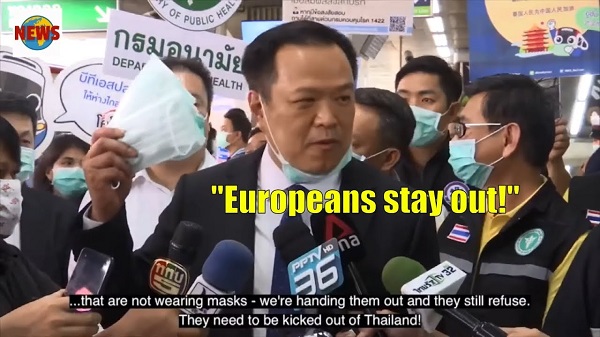 source
Health minister wants to kick out all those "fucking white people"
The Thailand Health Minister, Anutin Carnvirakul had an impromptu press conference at a Bangkok train station a few days ago after he was trying to do some PR by handing out surgical masks to tourists to I guess protect them from Cornavirus. After a few of the white tourists refused the free gift, who it was presumed were European even though there is no evidence of this, the Health Minister went on the record in a racist rant that certainly doesn't help the already tarnished image Thailand has been trying to avoid.
He referred to all Europeans as "fucking farangs" and said "they should be kicked out of Thailand."
Now, if you aren't living here you might not know what "farang" means. It is a generic term to refer basically to all white people and it is considered by many to be offensive and racist. I know that I don't like being referred to as "that white person" any more than someone might like to be referred to as "that black guy."
While the jury is out on the terminology, that isn't the point. He singled out one of the largest demographics of Thailand tourism and basically treated them as lessor subjects who can and should be "kicked out" for not doing his bidding.
He later, presumably under pressure, walked back his comments and apologized, but it was clear that he isn't sincere about this.
Unfortunately for him, the handing out of free masks didn't make international news, but his public rant and generalization about billions of people did make international news.
Tourism Ministry considering collecting tourism fees
What do you do if your overall tourism numbers are dropping badly anyway, then a health scare keeps your "bread and butter" nationality of choice from visiting at all and overall tourism is seeing massive losses even during what is normally the busiest time of year?
Introduce a fee towards the few people that remain of course!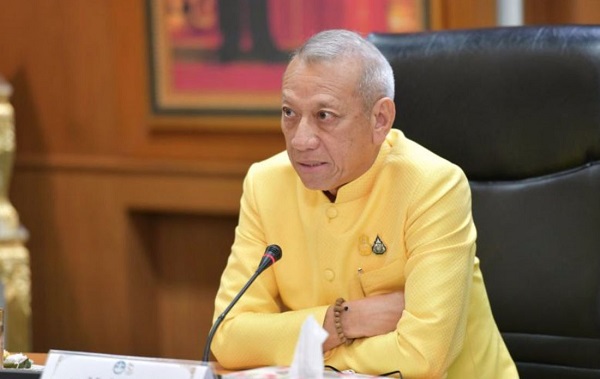 source
Pipat Ratchakitprakan has been the director of the Thailand Tourism Ministry for nearly a year. In that time this country has seen the most dramatic drop in tourism on record. Of course a lot of this has nothing to do with policies directly related to his leadership but the fact that introducing a fee for tourists would even be discussed right now suggests to me that he doesn't really understand what the problem is.
You don't identify the few people who haven't yet abandoned this country as a tourism destination and then treat them WORSE in order to improve things.
Plus the Tourism Ministry needs to look beyond their own coffers and perhaps consider the millions of Thai people that depend on what is nearly 1/5 of the overall GDP for their livelihoods.
This proposal is very unlikely to be enacted since it immediately received harsh criticism from major players in the tourism industry who complained "there are already too many fees levied on tourists!"
---
https://files.steempeak.com/file/steempeak/gooddream/UGg6Ox7E-thailand-flag.jpg
I just don't understand how the administration can do such an unbelievably terrible job. It seems every time I turn around there is a new mandate, a new requirement, a new limitation, a new fee that is going to convince people to go to other, nearby countries which are already net recipients of what was once almost exclusively Thailand's piece of the tourism pie.
Vietnam, Malaysia, and Indonesia are already aggressively advertising internationally to steal even more of Thailand's thunder and if Thailand doesn't do something positive soon, it may become impossible for them recover.
Even though I will soon be out of this country I still know a ton of people who are completely dependent upon tourism in order to survive. Hopefully, these people will remember these actions when it is time to vote.
Disclaimer: I don't want anyone to think I am That bashing. I love this country and wish I didn't have to leave. However, when government effs up, they need to be called out on it... and the Thai government has been F**King up badly in the recent past