Today in History: Thriller released by Michael Jackson
---
For many people, this was their first introduction to Michael Jackson. For younger people like me it was assumed that it was his first album. It was actually his 6th album. Thriller was a truly special musical experience and the epic tracks combined with the relatively recent music video experience that Michael took to the "next level" made this album the best selling record of all time.
The year was 1982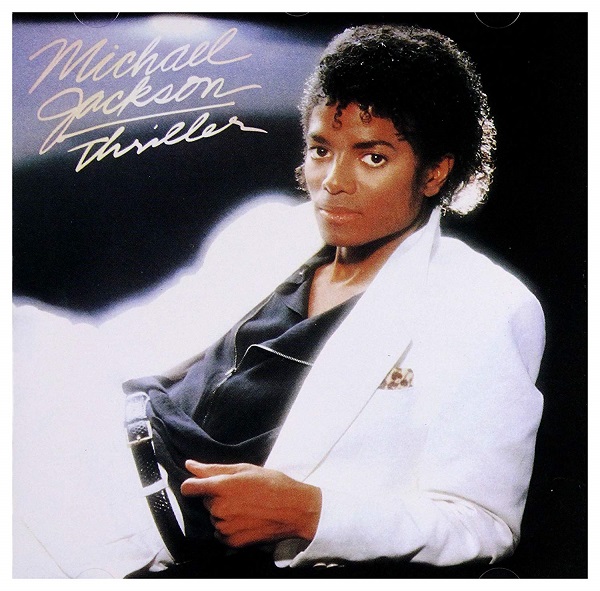 source
The world was in a state of anti-disco uproar and I think Michael and his team were very aware of this because this was the first album to kind of break the mold of popular music. It didn't follow pop music, Thriller kind of defined it.
Produced by the legendary Quincy Jones the album quickly became know for having a lineup where "every track is a killer." This was definitely easy to see because 7 songs were released from the record and all of them were hits.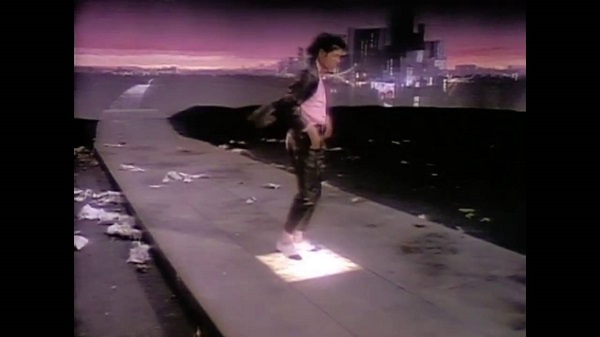 source
Music videos were a relatively new thing but to be fair most videos were pretty poorly produced. Not Michael's. There was quite a lot of money sunk into each of his videos and every time he released a new one album sales would soar again. This was particularly evident in the "Thriller" video, which was more like a movie.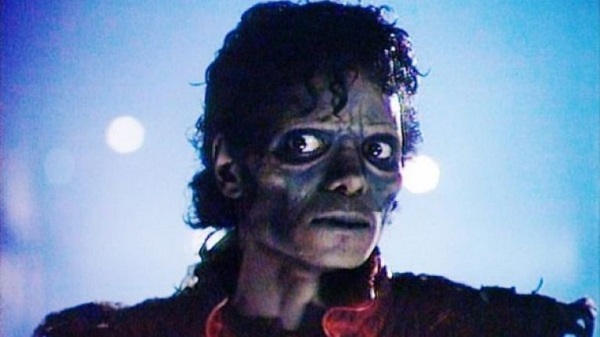 source
While it is likely what 50-cent spends on one of his necklaces these days, the Thriller video cost a staggering $500,000 to create and it was a wise investment, because the timing of it's released resulted in another rush of sales on the album in the millions nearly a year after the album's initial release date.
At the Grammy's the album won 8 awards including "Best Album." At that point, it was likely that almost everyone already had a copy of record as it was well on its way to selling more than 30 million copies.
Just when we though that this album and the man behind it couldn't get any more hyped up Michael went and did this:
https://www.youtube.com/watch?v=L55jpld7gzA source
At the Motown 25: Now and Forever special M.J. introduced the world to The Moonwalk, it was the first time that we had seen something like this. I remember watching the screen like everyone else and being amazing by what i had just witnessed. It seemed like magic. All kids scrambled to attempt to mimic the moonwalk immediately.
I also remember thinking that Jackson was lip syncing and not singing and to be fair, it is pretty evident that is the case. Michael actually lip synced frequently in live performances but for some reason everyone gave him a pass on this.
Thriller was definitely something extremely special and it propelled Michael to a level of fame that very few people have or ever will know. It is one of just a mere 2 albums to go triple diamond (diamond is a classification for each 10-million sold) with only an Eagles Greatest Hits album up there with him.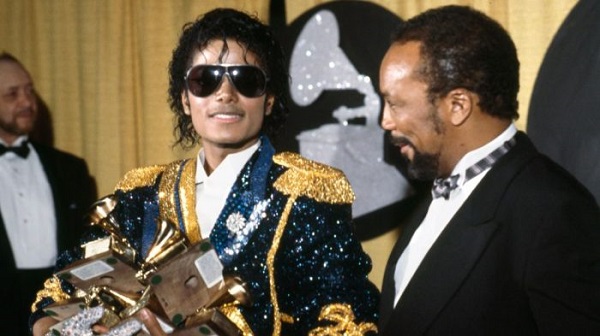 source
Unfortunately after Thriller Michael started to become whiter and whiter with each new release and also descended further and further into apparent madness. While his dedicated fan-base still admonished him to almost god-like levels, he began to appear in the news for all the wrong reasons right after the release of "Bad." Living a tumultuous life, Michael started to stay out of the public spotlight entirely by the mid 90's. It is hard to believe that the man, the legend, has been dead for over a decade now.
I feel as though it is almost impossible to not have an extreme appreciation of the accomplishment that is Thriller. It is an album that will forever be remembered as one of the greatest musical accomplishments of all time.
And it all began today.... 37 years ago.