Today in History: Potatoes first introduced to England
---
There were other somewhat important things that happened today such as the official end of the Cold War being announced by Gorbechev and Bush and the first human heart transplant but I think we can all agree that potatoes are probably a bigger part of our daily lives.
The year was 1586
https://www.veggieprezi.com/wp-content/uploads/2017/09/20170731_214129-555x688.jpg source
It's hard to imagine this being the case, but England, and the rest of Europe either didn't have potatoes at all or were unaware they were growing under their feet. I'm pretty sure it was the first thing.
They were brought back to England by an astronomer, mathematician, translator, and all around scholar named Sir Thomas Harriot. Just to show that not much has changed about how humans attribute celebrity he was a pioneer in all of those fields and made tremendous advancements in the world of academe... He was also the first person to ever make a somewhat accurate drawing of the moon months before Galileo... so what do we remember him for? Potatoes!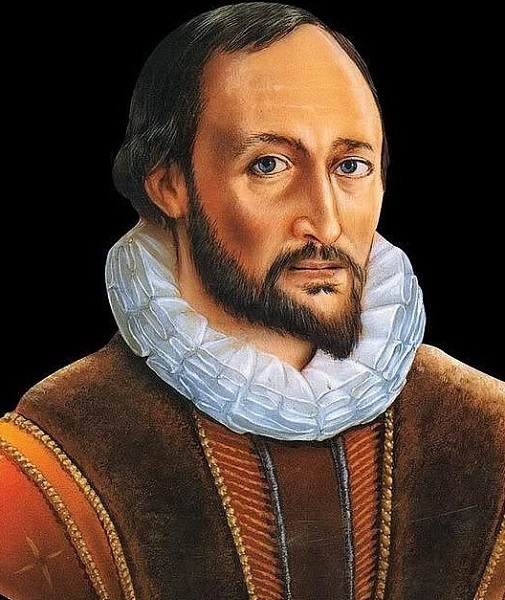 source
he wouldn't be known as "Bron" until G.O.T. was released many years later
It's a little embarrassing for the English that Spain had "discovered" the potato nearly 50 years prior and England wasn't even aware of the fact that this had happened. This could have a lot to do with the fact the when the potato first arrived in Spain it was first declared poisonous and later the church was against its consumption (they were pretty religiously sensitive back in 16th century Spain.)
One would presume that something as ubiquitous as the potato is at British dinner-tables would dictate that the kids would at least get a day off school to shoot off some fireworks (or potato canons!) but believe it or not, there are almost no mentions of this achievement at all. It's a bit insulting if you ask me. Dude goes to all that work to bring potatoes all the way back from Colombia, it immediately takes off as a major part of pretty much everyone's diet, and they are just like, "yeah thanks whatever... why don't you go draw some moon pictures or something..."
To be fair there is a lot of grey area about who should really be attributed with introducing the potato to England and some potato history nerds (and yes there really are potato historical societies out there) will argue that it was actually a number of other people but for me anyway, it doesn't really matter - I'm just happy the potato exists and will grow in pretty much any environment.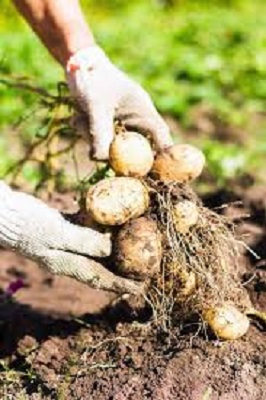 source
Happy potato day to all my friends in the U.K., now let's go get some french fries!