Today in History: "Harry Potter and the Philosopher's Stone" premieres in England
---
In what would later become one of the most successful film franchises of all time, today was the day that the world would get their first look at the screen adaptation of the surprise literary hit Harry Potter.
The United States and Canada would have to wait another 12 days for their premiere dates, presumably because since J.K. Rowling is British and since she insisted that all actors in the film be British or Irish, it is conceivable that she would also demand the opening day take place in the U.K as well.
The Year was 2001
http://www.calgaryherald.com/cms/binary/5066310.jpg source
Knowing what we know now about how insanely popular the Harry Potter world became, it is absolutely insane to find out that Warner Brothers purchased the rights to this film for a mere 1 million Pounds. That is one hell of a return on investment when you consider that just this film ended up grossing nearly a *billion dollars and after that hefty sum Warner Brothers still had the rights for the next 3 films on their initial investment.
If you are from North America you might be thinking "Isn't that movie / book called "The Sorcerer's Stone?" and you would be both correct and incorrect. In parts of the world the word "Philosopher" was switched with "Sorcerer" because there are certain communities on this fine globe of ours that get all worked up over subjecting children to "sorcery." "Philosophy" on the other hand, is quite harmless, right? There are also some rumblings that the producers didn't think Americans would know what philosophy means and to those guys I say "you can suck eggs!"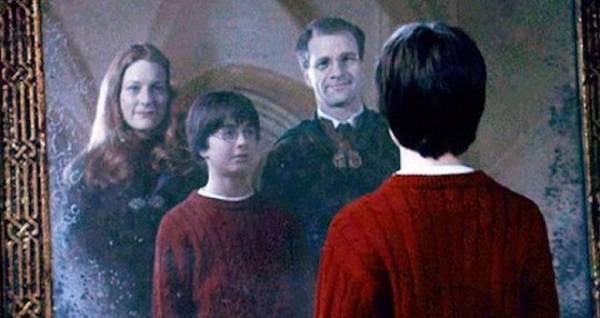 source
people who get all worked up over a word irritate me also as much as SJW's.. there is no denying that the movies if filled with sorcery, but we are gonna get upset about a word in a title?
This was actually a little problematic for the film team since certain scenes had to be shot multiple times and different final cuts were aired in different countries. If you watch the film, any time a stone is referred to by name... that scene had to be re-shot to accommodate different markets.
The premiere took place at the Odeon Leicester Square in London, a massive facade was custom built for the event and the entire interior was decorated to simulate a Hogwarts environment.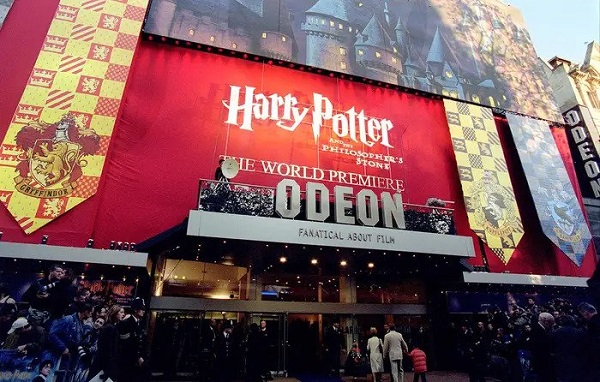 source
Royalty, movie stars, pop idols, rock icons like Sting, and extremely rich people like Richard Branson attended the event as the peasantry of the public were kept at bay by hordes of security. The following day the common folk were allowed in to the same scenery that was granted only to VIP's the day prior, and needless to say, this was a pretty popular option as a theater to see this ground-breaking film in.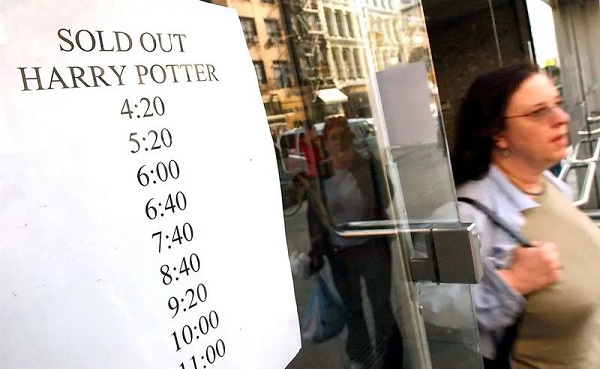 source
This phenomenon of being completely sold out days in advance ended up being a world-wide phenomenon as the film went on to set the record for highest-opening weekend of all time. Despite other big films that were released in November of 2001, Harry Potter remained at the number 1 spot for 3 weeks - which is not something that happens very often. In the U.K. ticket sales reached 66 million Pounds, which is the second-highest box-office take of any film ever (narrowly defeated by Titanic.)
Some interesting facts about this film
Daniel Radcliffe nearly turned the role down due to pressure from his parents to get out of acting and to avoid the problems that come with fame. I bet he is happy he won that argument.
Emma Watson was not an actress prior to her role in this film. When the producers toured schools in England searching for a Hermione, she didn't want to try out and begrudgingly did so at the urging of her drama teacher. She was the last girl to try out that day.
The first 3 films were nearly condensed into one film. I suppose that could have worked although it would have been very busy and perhaps very long. This film is already 2 and a half hours.
Alan Rickman was chosen by Rowling for the role of Snape without auditioning. He was also the only member of the cast that was given "future information" that hadn't even been published yet, to help him nail the role
M. Night Shyamalan was actually considered as director before the job was given to Chris Columbus. I for one am very happy this happened or we would have ended up with twist ending about the whole thing being a dream that some koala bears were having or something.
Several cathedrals denied the film access to their structures because of the "pagan nature" of the subject matter in the books.
---
Truth be told, I am not really a fan of Harry Potter at all. I have seen all of the films (I think) and while they do seem to appeal to pretty much everyone else, they just never really caught on with me. The same can be said for the books which I tried to read, but lost interest quite quickly.
I have never seen a single Harry Potter film in a cinema.
It just isn't for me. However, I can certainly understand how it would appeal to many other people, especially children. I have no idea how much money the Harry Potter franchise has made but between merchandising, ticket sales, a plethora of video games, theme parks, and even restaurants, I am sure that this number is in the tens of billions since the name alone is valued currently at $25 billion.
The success of Harry Potter made J.K. Rowling only the 2nd billionaire author (there are billionaires that have written books but i think you know what i mean) alive. Not too shabby for someone that wrote the story in her spare time and never really thought that anyone would publish it.