The Boys (TV show): almost a great series but not quite
---
I had a look at this series very early on and only recently finished season one. I was a lot more enthusiastic about it when i first jumped in than I am after the conclusion.
There are almost certain SPOILERS ahead so yeah, turn back if you haven't already seen it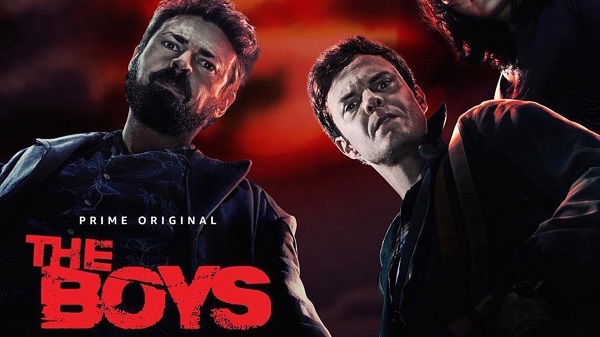 source
So the idea behind this entire franchise was for Amazon to have a sort of flagship original show based on super-heroes. I initially enjoyed the way that they approached the entire super-hero thing from an avenue of focusing on super-heroes for people that are tired of hearing about super-heroes. In a way it was very similar to Hancock in the way that they presented them as many times being reluctant in their powers and not really wanting to be what they are.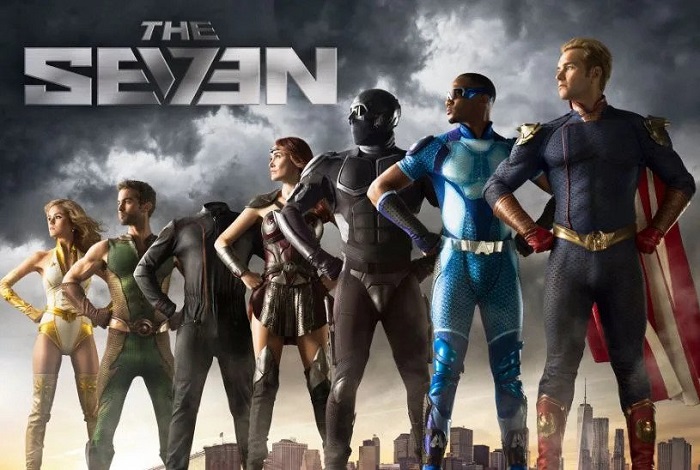 source
We are introduced to a group called "The Seven" who are (you guessed it!) 7 superheroes that are charged with keeping the peace of the United States. The interesting aspect of this entire presentation is that it is quickly revealed that although they do have superpowers they are actually being controlled by corporate interests that dictate their every move. The company that controls them is lead by one of my favorite 80's hotties Elisabeth Shue.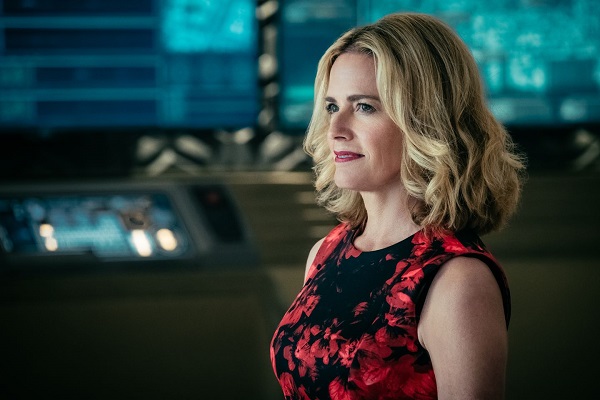 source
love or hate the show, Elisabeth has held on to her youth in a superhero type fashion
The show carries on as you would expect and at least to me it takes a bit too long to get to the point of the entire 1st season, which is that the corporation actually doesn't have the country's or world's best interest in mind and they are only after profits (shocking!)
The problem I have with this show is that the episodes quickly become a bit mundane because once we know who the true baddies are it really isn't terribly shocking when the other pieces fall into place. It is, like a lot of American shows, incredibly predictable.
This is not to suggest that it isn't a good show, because it still is; but anytime there is an entire episode where you can successfully determine almost exactly what is going to happen by the end, i think that the writing isn't really top drawer. Specifically I am referring the the relationship that develops between a superhero female named "Starlight" and her non-superhero boyfriend who just happens to be a member of the "resistance" or whatever they are meant to be. Basically, it gets pretty boring.
https://www.youtube.com/watch?v=06rueu_fh30 From the APV official channel
Overall this show is better than average, but to suggest that it is gripping and really keeps you wanting for more would be a lie. It starts to seem like the show "Heroes" after a while but just for slightly different reasons. The love-interest relationships that they introduce are meant to be endearing but mostly they just end up being a bit bothersome and counterproductive to the story development.
It would have been a lot better in my opinion, if they had just focused on the internal struggles of the superhero structure and, I dunno, left the incredibly obviously relationship struggles out of it.
The good news is that the acting is pretty good but for the most part, even for a superhero movie, the story kind of falls apart after around episode 4 where then it starts to appear as though they were just talking about "whatever it would take to fill another 4 episodes or so."
I hope they can do better in season 2 because season 1 started out so incredibly strong and then just kind of fell apart in the last 3 episodes.
It has been signed on for a 2nd season which is meant to premiere in early 2020. I'll watch it, but will be very apprehensive to continue doing so unless they can do something about the very dull direction that the plot appears to be heading towards.
if this review seems vague it is only because I was trying to spoil as little as possible