Thai Airways criticized for not accommodating fat passengers
---
It isn't all fat passengers, there are still plenty of them. But this recent story is about some people that were awesomely fat and were denied their seats in business class and relegated to coach because of it.
I was unaware of this, if you have more than a 56 inch waist, you can't sit in business or first class on certain airlines because the seat belts are different and can not accommodate anyone bigger than that.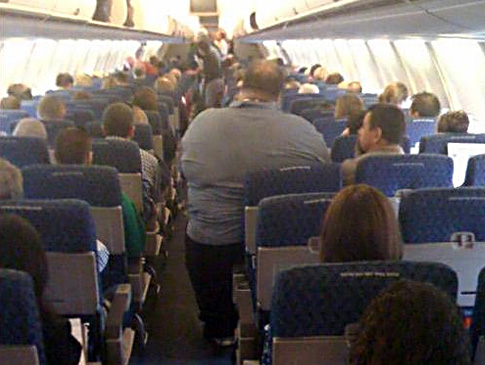 source
please note: This is not the person in question
A woman and her daughters were recently forced to give up their business class seats because they were too big for the seat belt - which has been a Thai Airways policy since some time in 2018.
The people in question claim they were subjected to embarrassment as the staff told them "You are too big" and then measured them in front of other passengers.
"Everyone was just standing staring at us. The whole thing was disgusting."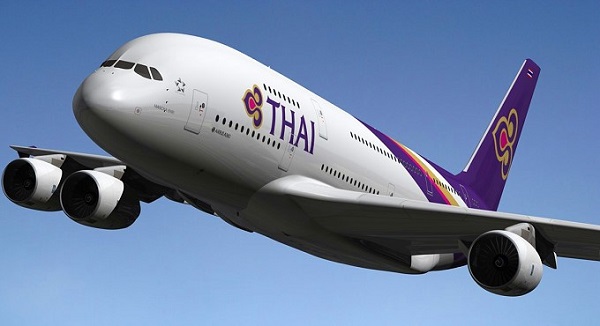 Thai Airways barely responded to the criticism and media requests (which i think was wise) but simply released a statement saying "As this issue involves passenger safety, I am sure you will understand that we cannot compromise on this."
Now I know it is a bit insensitive to side with the airline on this and no, I am not fat-bashing or shaming or whatever it is called these days but when you are so huge, there are certain things you are not going to be able to do anymore. Certain things you are no longer going to fit into as well.
Before anyone starts thinking negatively about me I want you to imagine the situation that many of us have been in: You are already in your seat on the plane and a really massive person is heading down the aisle... you are secretly praying that they don't sit next to you, aren't you?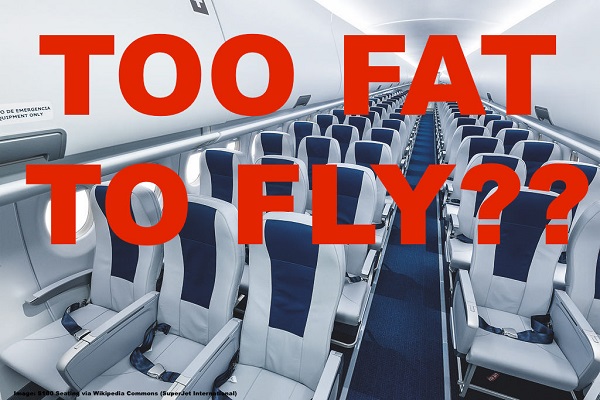 source
On another note I think it is funny the way that airlines are so absurdly attached to my hand luggage not weighing more than 7kg and charge $11 a kg for my dog. I would imagine that in the future our tickets prices would be based on weight if this works out as more profitable for the airlines.
Also, I found it funny that one of the articles that was talking about this incident and was also attempting to make Thai Airways look bad, referred to the obese passengers as "people of size."
At the end of the day this was a simple case of the equipment not being capable of accommodating someone too big for said equipment. I think Thai Airways handled this situation as professionally as they could and hopefully the media and the "people of size" in question will just let it go. Maybe they can turn these lemons into lemonade and make some positive life changes as well. However, the world being the insane place that it is these days I would imagine it is far more likely that there will be a lawsuit coming up instead.