Plastic bag ban has negative consequences - is it worth it?
---
I think that for most people with some level of sense of environmental responsibility would exclaim a resounding "yes it is worth it!" response before they even hear what I'm about to talk about and for the most part, I would agree.
This was always going to happen as Thailand weens itself off of a million bag a day "addiction."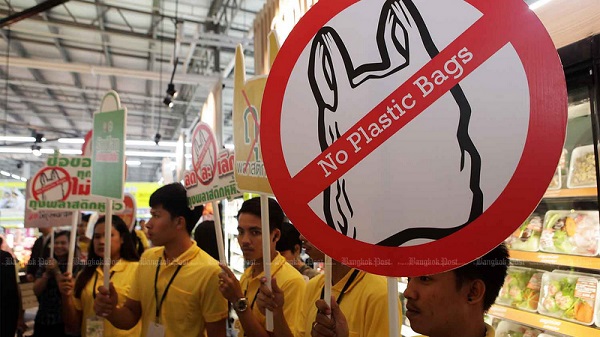 source
The ban began earlier this year and now if you go into any major retailer you better bring your own bags or be prepared to pay for thicker, reusable ones. I have stated in the past that I felt this was a grand conspiracy on the part of the retailers who would be saving a ton of money by no longer being required to give these bags out for free.
I think now what i thought when it was announced: It is a good idea even if there are some back-room deals involved on the part of the corporations.
However, there are people on the other end of the spectrum as over 6,000 employees, many of which make relatively low wages, are now facing reduced hours and are in danger of losing their jobs outright as the plastic bag industry has seen a 90% decrease in demand.
Thicker bags can and are produced but since these bags can be reused many many times, the demand is a slow trickle rather than an every day occurrence.
I don't think that the government should be in the business of telling anyone how they can or should live their lives, but when they make a ruling like this and people suffer as a consequence, I believe it should be, at least temporarily, the job of the government to make sure that the people affected are looked after.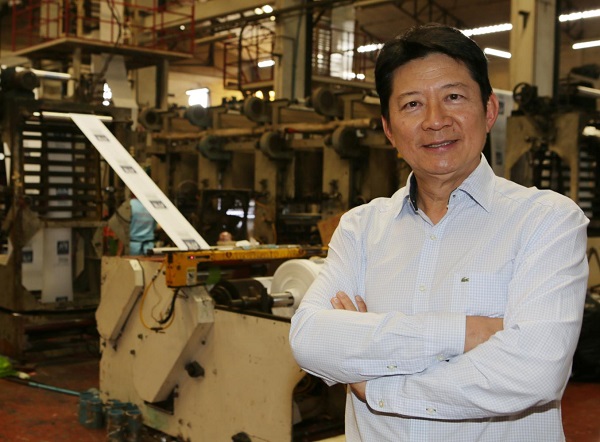 source
Manufacturers such as Pack and Save have eliminated overtime and reduced work weeks with more upcoming cuts planned
So yeah, this was always going to happen and it is unfortunate that thousands of low-income people are going to have their lives disrupted. For every government action of this sort, someone has to suffer.
It would be stupid to suggest that anyone would be a proponent of single-use plastic bags that at least over here, are almost always not recycled. But when it is directly because of their actions that the common man no longer has a job, is it not the responsibility of the government to help?
I understand that this is for the greater good and I am for it. I don't think anyone would argue that. It just seems a bit unfair to just discard these factory workers the way we discard... i dunno, maybe a plastic bag?