New on Netflix: Locke & Key
---
I had high hopes for this series because it has a supernatural appeal to it and seems to be in a similar genre as Stranger Things but more PG-13. It started strong and quickly devolved because of a slow-moving story and some seriously irritating characters.
As always I try to keep this spoiler-free but if you want to go in blind, it is best to just skip this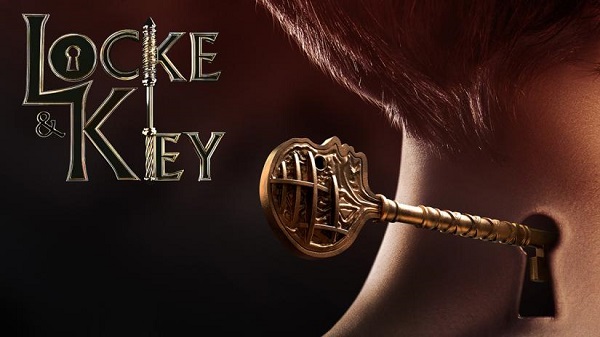 source
I will admit that I did not watch all 10 episodes because I found them pretty difficult to endure because of the actors. I realize that this might be specific to me but I generally do not care for child actors and Jackson Robert Scott who plays the youngest member of the Locke family ticks all the boxes for "irritating child actor" in my book.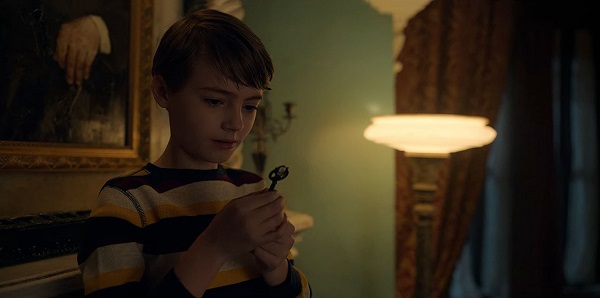 source
I feel a little bit bad saying this because he is just a kid but his portrayal of Bode (pronounced Bo-dee) is one of a shrill voice, over-acting, and where he shouts almost all of his dialogue. Connor Jessup and Emilia Jones, who play his older siblings Tyler and Kinsie aren't much better but to be fair to the real-life actors, this probably isn't their fault. They play the roles of typical moody, i-hate-everything teenagers who are never satisfied with anything and treat even wonderful occurrences such as moving into a massive and enchanting house as a pain in the ass and in turn they try to make everyone else around them miserable as well.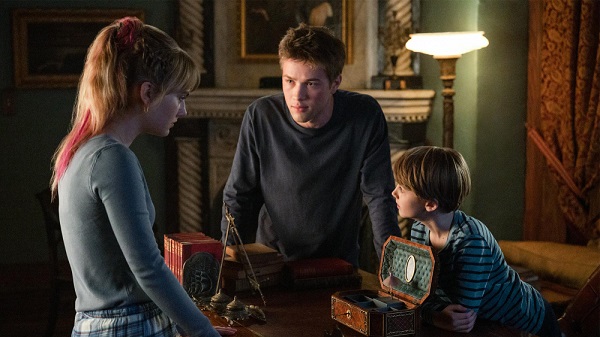 source
Basically, after moving into this house they discover some keys that give them special powers and I wont get into what these powers are for the sake of not spoiling the series for anyone who enjoys this sort of thing.
I will admit that I am biased because this film likely was not made for my demographic and it appears to be geared more towards teens or maybe even young adults.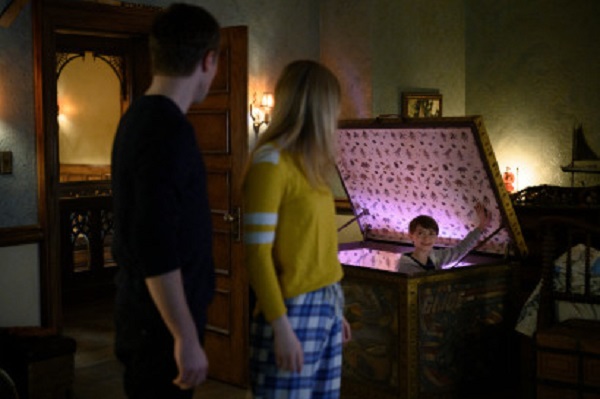 source
I can hear his screechy voice and loud dialogue just by looking at this picture
The special effects leave something to be desired as well. It appears as if they almost had the budget necessary to pull off a lot of what happens in the "magic" scenes.
It is marketed as being scary, but it is anything but. There are a few startling moments but mostly this is an extremely "family friendly" production. It appears at times as though it is going to take some sort of frightening turn such as The Haunting of Hill House (which would make sense since one of the producers of HHH also did this) but it never really does so.
https://www.youtube.com/watch?v=_EonRi0yQOE From the official Netflix channel
To fans of the comic series this might be worth watching but for me, I didn't even know there was one so that aspect of it has no effect on me. I found it quite boring and can't really recommend it to anyone over the age of 14. Watch an episode and argue with me about it if you wish!
My overall rating!