Horse Girl (film): It's not going to appeal to everyone, but refreshing cinema regardless
---
One of the things that gets on my nerves about films in general is that there seems to be this cookie-cutter process that ends up making almost all films (especially the ones in America) seem like they are all the same.
The most extreme examples would be romantic comedies and of course, the usual process associated with superhero films. When I saw that Netflix relesed a movie starring Alison Brie and Molly Shannon I figured i was in for a silly comedy where Shannon occasionally tries to gross us out. Was I ever wrong..
I have been intentionally vague in this write-up in order to avoid spoilers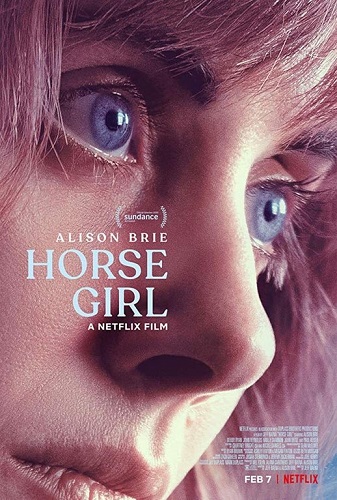 source
Classified as a drama, this film has zero comedy elements in it at all and functions more like a psychological thriller. Not many actors or actresses can do the crossover between comedy to drama, and I was impressed with everyone in the film, especially Brie and Shannon.
Alison Brie plays the role of Sarah who is a socially awkward individual with very little in the way of friends. Her far more popular and attractive room-mate attempts to get her involved in more normal activities including dating a friend of hers, who she ends up genuinely having a connection with.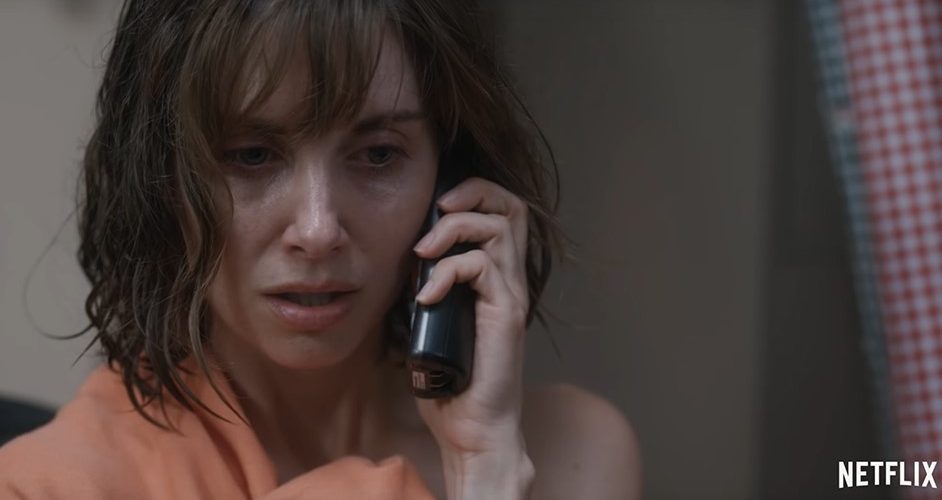 source
Sarah has a lot of issues: She sleepwalks, she loses track of time and suddenly finds herself in other parts of town with no idea how it is that she got there. She is paranoid about what her few friends and co-workers perceive to be crazy things and therefore no one believes her.
Certain things "happen" to her and we, as the audience are left to our own devices to determine if these things are actually happening or if it is all in Sarah's mind.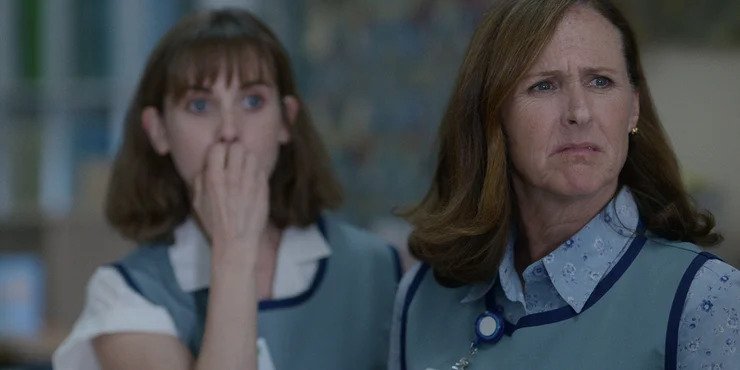 source
Molly Shannon does a surprisingly good job in a serious role
This is the aspect of the film that I enjoy the most. Far too often in American films, the entire plot is laid out and explained that leaves nothing to the imagination, nothing to contemplate, no loose ends and this eventually results in most films being mindless and predictable.
Horse girl does not follow the path that you think it is going to and that is what makes it so great. Even once the film is over we are left to our own devices as to what actually happened. If you watch this film with someone else (I did, but she was a dog) you will almost certainly have something to talk about afterwards, and in my mind that is a sign of a fantastic film.
https://www.youtube.com/watch?v=ieqemSsMxek from the official Netflix channel
While this ambiguity isn't going to appeal to everyone, i think that for people like me that would rather be a bit confused than to have the story laid out for me in an easy-to-follow manner, this film was a "breath of fresh air" in a Netflix library that is, for the most part, loaded with films that are all essentially the same thing.
My overall rating 8/10