Hash House Harriers Mountain Run - Chiang Mai
---
For those of you that are temporarily visiting the country that I have called home for the past 15 years I am sure that you are already experiencing things that maybe you have never experienced anything like before.
How would you feel about going out with a big group of people and running up and down some hills and through the jungle for 5-7 km? Because that is exactly what the Hash House Harriers do here in Chiang Mai.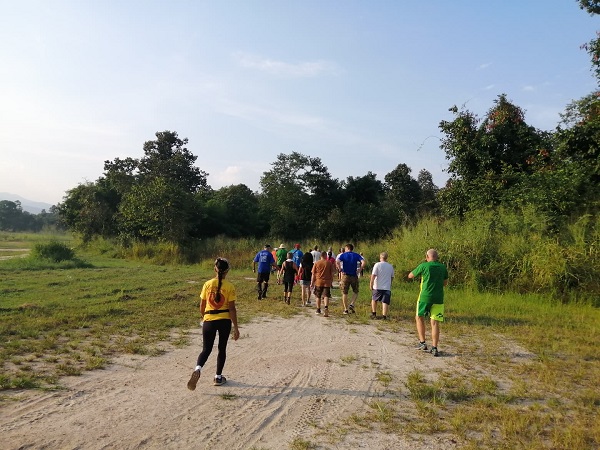 Basically, we meet at a particular place and start of as the above picture would indicate and head of in a direction of a track that was made earlier that week. It is not a pre-determined route or distance and that is what makes it so fun / hard.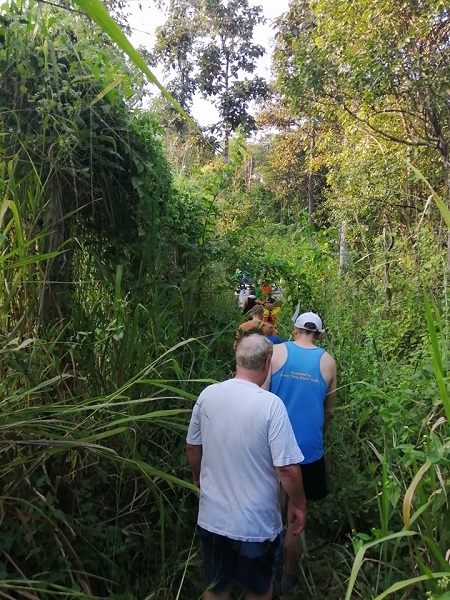 This is not like running around a track or on a treadmill because at certain intervals the track becomes something that you couldn't possibly pass someone on. Then, later on you have the added bonus of the fact that there is a mountain involved.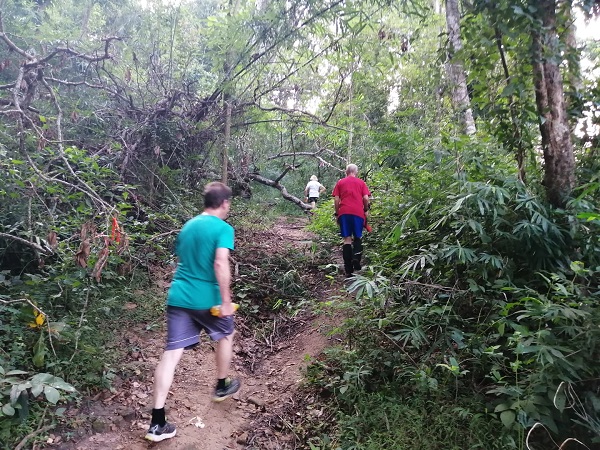 The start of the incline was fun but then we carried on a loooooong ways at an upward trajectory which was impossible to run on (at least for all of us.) We eventually made our way to the top of this mountain and to be honest the part going down was actually MORE difficult.
Despite the fact that I am one of the youngest people involved in the run, I struggled to make it to the top but when we go there we were greeted by this pretty amazing view and a strange structure that was built to accent it.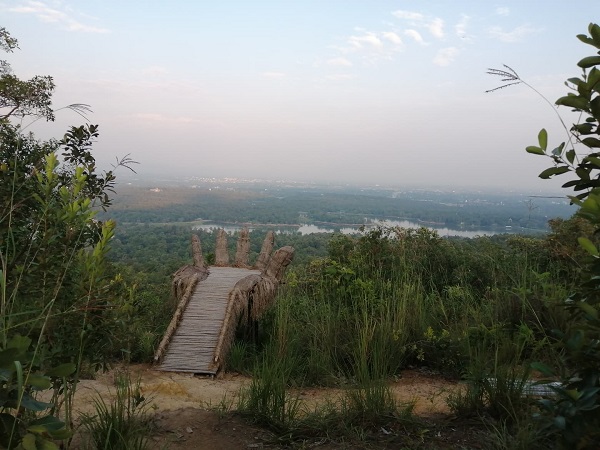 It was only a 1 km uphill climb and if you are like me you can understand that I am definitely being sarcastic when i use the word "only" when referring to how long an uphill climb is. It was not easy.
Almost no one other than me even stopped to take a picture of this hand extending from the mountain overlooking Chiang Mai and it ended up being a topic of conversation later at the "circle."
What is the circle?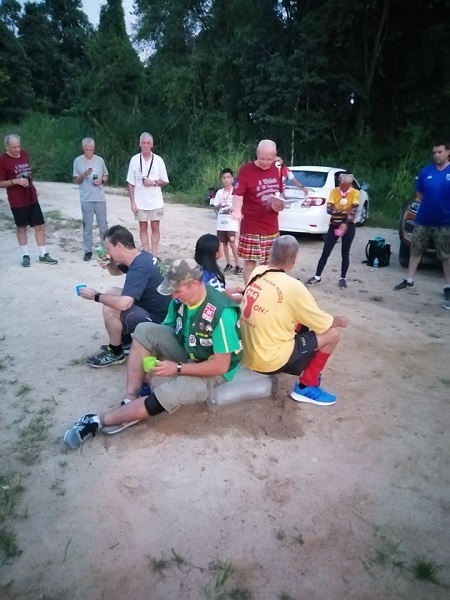 The circle is pretty much what the Hash House Harriers around the world are all about. They are self-classified as "drinkers with a running problem" and at the circle this is where you find out how true that is. We drink a lot of beer after exercising like this and also we exercise our wits by being really mean to one another. A bystander would presume that we don't like eachother but this is all part of being a member of the HHH (Hash House Harriers)and believe it or not, this is understood with a relatively massive membership around the globe.
You see, the HHH isn't just a Thailand thing, and they aren't just a Chiang Mai thing... It is truly global and I would imagine that there is a chapter near you right now. As soon as you are a member of one of them, you are a member of all of them and they exist in all countries. However, you need to be the right kind of person to make it as a member.
For example: Does this next picture make you excited in any way?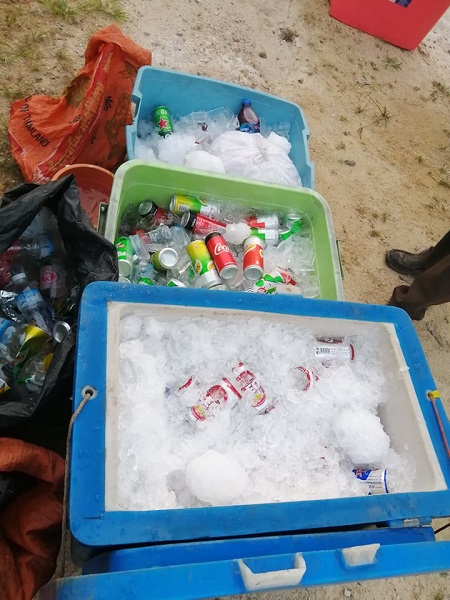 If it does, and you don't mind a bit of exercise in order to have unlimited access to it while a group of potential strangers makes fun of you (and you are expected to throw the insults back - it's kind of part of the process) than the Hash House Harriers might be a group you should look into.
They like to drink, they like to get a bit of exercise in, and they are a global networking opportunity for anyone with the chops to be part of the gang.
It is one of the best things I have ever gotten involved in and it costs only your muscles and wits in order to be a part of it.
I know already that I can go to nearly any destination in the world an will be immediately accepted by the local Hash House Harriers club and well, that makes me feel pretty good. It is truly a unique fraternal organization because who else in the world has membership that is based on a bit of exercise, beer drinking, and a person's ability to throw out an insult?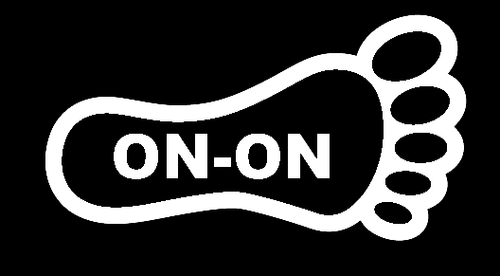 Consequently, if any of the Steemfest brethren are carrying on to Chiang Mai after the BKK stuff and would like an intro to this group that I truly believe is a wonderful thing to be a part of.... I can do the introduction for you
Pictures are not sourced because they were all taken by me... today, on a hash run