Ferguson / Khabib fight confirmed..... finally
---
If you keep up with UFC you are probably aware that the Tony Ferguson vs. Khabib Nurmagomedov has been a long time coming. These two have been slated to face one another on 4 separate occasions and there has always been something that put a stop to it: Missing weight, rogue illness, a mysterious last-minute injury or something along those lines.
After a long wait, the contract has been signed, but it's not for another 4 months, so I guess we'll have to see if it even ends up happening because a lot of what has already happened to stop the fight, could happen again.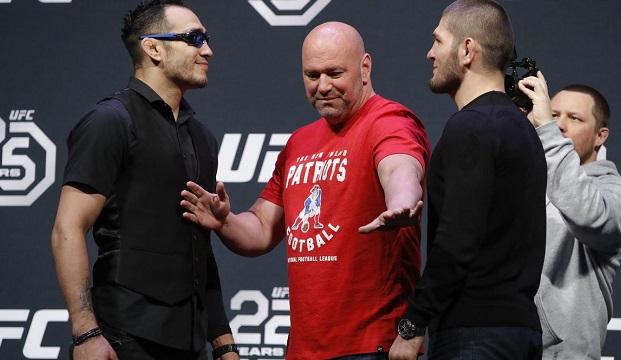 source
There are rumors that this fight is "cursed" since strange things have happened before each of the scheduled fights including Ferguson tripped over a camera cable injuring his knee during his own promotional event for the fight.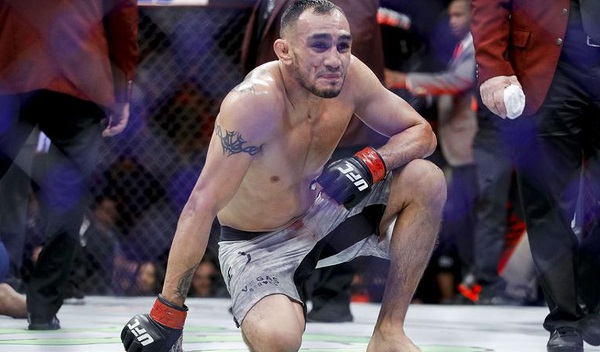 source
It wasn't publicity bullcrap either. Multiple witnesses and a doctor's report showed that he literally tore a ligament in his knew because he "turned around funny and tripped over a cable." Every done something crazy like not see a stair in front of you and totally bust your butt in the process? Well apparently this happens to elite athletes as well.
The bout has been officially scheduled a record-setting 5th time to take place at UFC 249 on April 18th, 2020.
Ferguson was apparently upset that the match wasn't going to be scheduled for an earlier date suggesting that Khabib was delaying "losing the belt to him."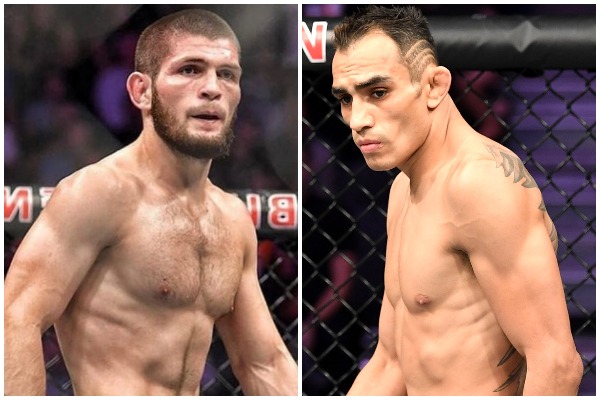 source
I think that I speak for most MMA fans when I say that this is likely one of the most anticipated fights, perhaps ever. Both Ferguson and Khabib (my apologies for not using his surname but no one else does either - too complicated) are at the top of their game and both look unbeatable. They both are on a 12 win streak, and they both have ears that look like cauliflower.
If I was a betting guy (and I likely will bet on this match) my money would be on Khabib, only because I believe he is slightly better on the ground than Ferguson is.
Of course the curse may come back to bite us in the ass again anyway, lightning has already struck 4 times and unless Dana White plans on wrapping both of them in bubble-wrap for the next 4 months, there are plenty of extension cords to trip over between now and then.