Aroon Rai (ร้านอรุณไร): Fantastic taste, super fast, really cheap.
---
When hunting for some curry in Thailand you don't really have to look very far to find either a good value or a plate that is made well. The problem is finding these things all in one venue. Aroon Rai was introduced to me by a group of pals recently and it is exactly what the budget conscious are looking for.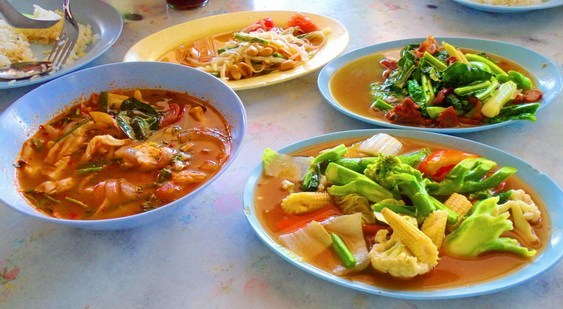 source
Aroon Rai is immediately easy to identify as a local hot-spot because despite the fact that it is in the dead center of tourism in Chiang Mai you will notice that there is always a group of Thai people filling the ranks of chairs. Generally speaking, this is a good sign no matter where you are but especially in downtown Chiang Mai where tourists outnumber locals at least 10 to 1.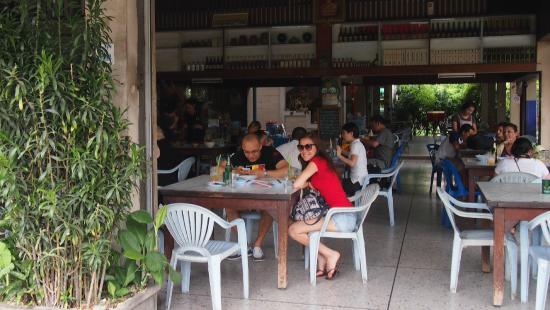 The decorum isn't terribly inviting to the uninitiated as it is just a collection of plastic chairs and whatever tables they could get their hands on. It is also completely open air. Forget what you think you know about where the good food is at: Many times in Thailand the places that spent a fortune on their dining room don't know what the hell they are doing in the kitchen.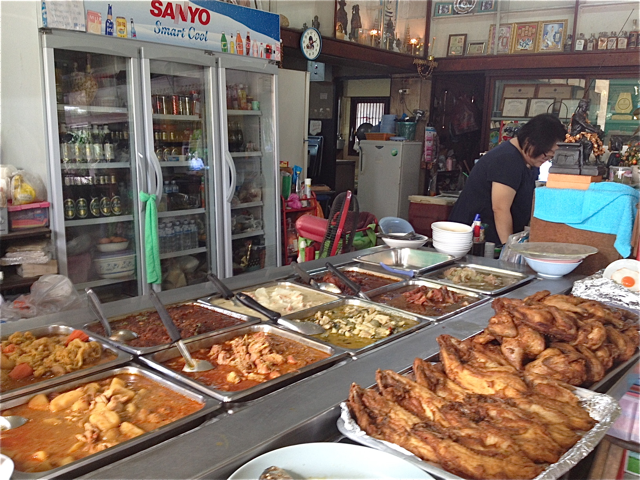 Many of the curries are already prepared and there are a lot of people that don't like the idea of this. However, you can rest easy at Aroon Rai because they are BUSY pretty much all the time. Therefore, there is no chance that this big container of curry has been sitting there very long and because they do it this way it is ready for you almost immediately and it is super cheap.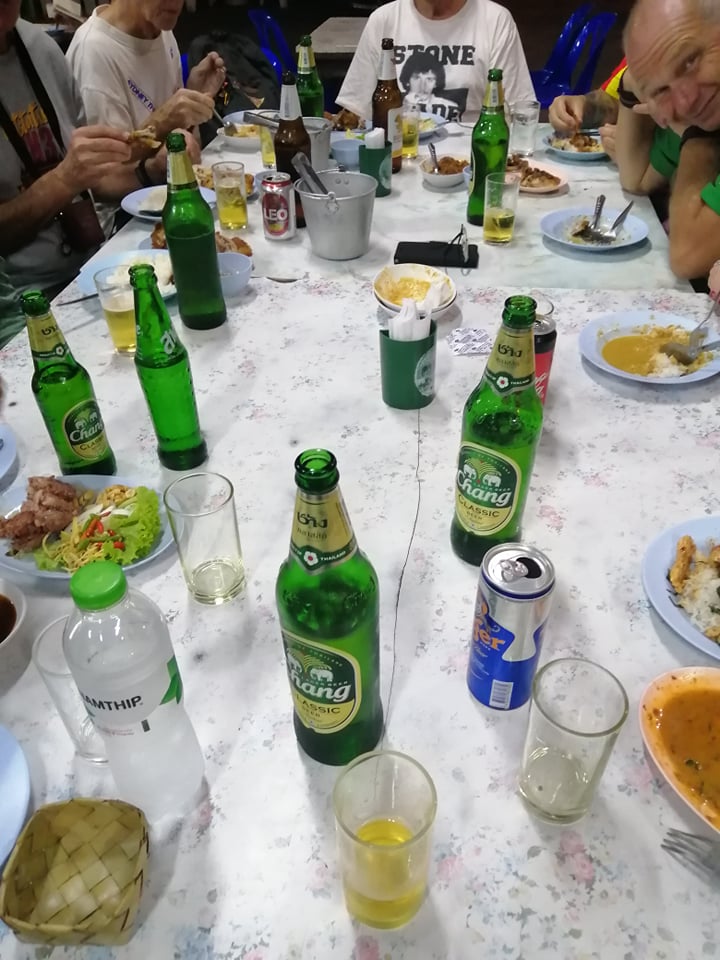 Everyone in our crew ordered at least one dish, and there is almost nothing on the entire menu that costs more than $2. Beer also cost only slightly more than they would cost you to buy them at 7-11 and drink in the street like a hobo.
For me, when i am dining out - the amount of time it takes for me to receive my food is almost as important as how good the food is. If something is going to be the best dish i have ever had but it takes an hour to get it, I don't want it. When i decide to eat it is normally because I am already hungry. I don't plan my hunger an hour beforehand.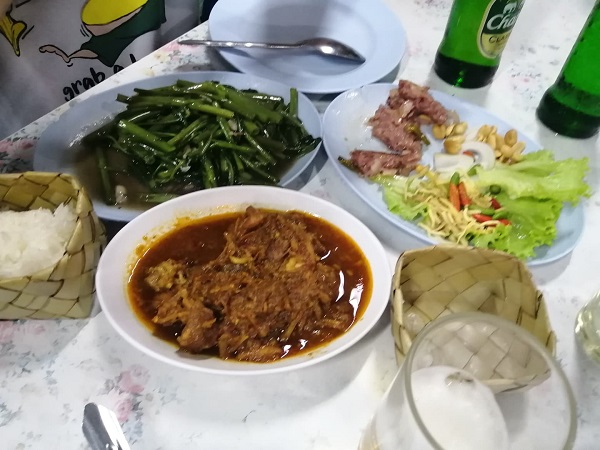 Therefore, when me and the rest of the running crew turned up at this place (which I had never been to before) and my curry arrived about 1 minute after I ordered it, I was delighted! I didn't expect it to taste like much based on the speed but it is one of the best curries I have ever had in this city.
Normally there is a rule of three: Cheap, Speed, and Quality. You can only have 2 of them for the most part such as "If you want it to be cheap and fast, it isn't going to be good" and so on. However, at Aroon Rai you get all 3, and this is a rarity.
Aroon Rai is someplace you should dine at at least one time when visiting Chiang Mai - you're gonna be staying near it anyway and I would be willing to bet that you return again because everyone else does.
45 ถนน คชสาร ตำบลช้างคลาน อำเภอเมืองเชียงใหม่ เชียงใหม่ 50100 +66 (0)53 276 947
https://steemitimages.com/640x0/https://static.tasteem.io/images/tasteem_banner_en_v3.png