Homemade hand sanitizer.
---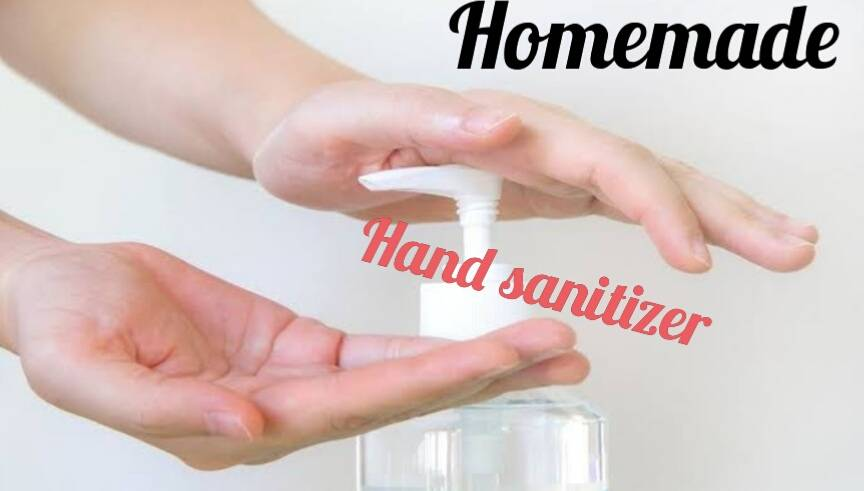 Hello Dear Friends, It is quite pathetic that on one side so many people are suffering worldwide from Covid-19 and on the other, some people are busy to cash out the current situation in the world by hoarding the sanitizers with intention to charge high prices. Currently, A bottle of sanitizer cost around Rs.500 which was previously just around Rs.200 in the market it is quite tragic and shameful but true. So, I search through the internet to find an alternate solution and happily I came across a solution which will not only help those who are in desperate need for hand sanitizers but it will also discourage the hoarding wild wolves of our society. Well, Lets come straight to our topic. You guys can easily make the hand sanitizer for yourself and your beloved family at home in comparatively very low cost.. All you need are the following ingredients. 1 Spirit (ethanol) 2 Aloe vera Gel 3 Lemon 4 Vitamin E capsule 500mg. 5 Glycerine (Glycerol) 6 Dettol
Preparation method. Take 2 teaspoon of spirit and 2 teaspoon of Aloe vera gel and mix it well, then squeeze one lemon and a capsule of Vitamin E in it (Just cut the capsule and put the liquid of capsule in the mixture) Your hand sanitizer is ready for use. You can add a teaspoon of Glycerine and a teaspoon Dettol but these two ingredients are optional and depends on the availability.
Thanks for reading.💕 It is highly recommended to pass the information in this article to your dear ones verbally or by sharing my post directly with them..!
"Saving one human is like saving the entire humanity"
Note: This written article is just for educational purpose.
​For your valuable suggestions kindly use the comments section.